20 Fit Figures of Latina Actresses
Here's how they stay in shape.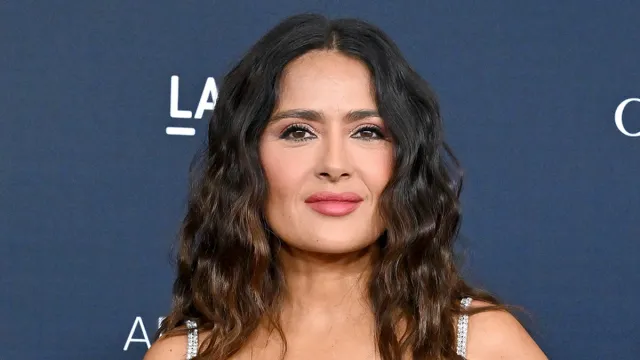 Step into the world of 20 Fit Figures of Latina Actresses, where these talented and inspiring women share their secrets to staying healthy, fit, and happy. From meditation to juice cleanses, from intense workouts to body positivity, each actress has a unique approach to self-care. Ana de Armas finds solace in meditation, while Eva Longoria makes working out a priority in her busy schedule. Gina Rodriguez emphasizes the importance of body positivity, and America Ferrera loves moving her body every day. Get a glimpse into the lives of these remarkable women as they share their wellness routines and insights, inspiring us all to embrace a healthier lifestyle.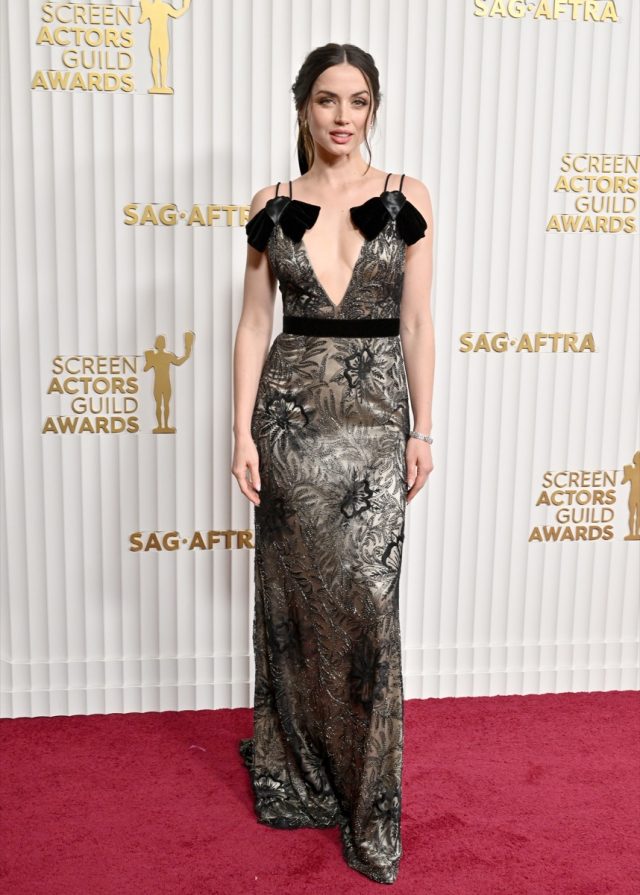 Ana de Armas is extremely busy, so she makes time to relax. "I do meditate," she revealed to Vogue. "I like it very much. When you start doing it and you're consistent with it, you realise how much it helps with all the things that come up for you. It's been a very intense year for everybody and I thought that it was important to figure out a way in which I could create space to take time for myself to think, meditate, feel good and healthy."
[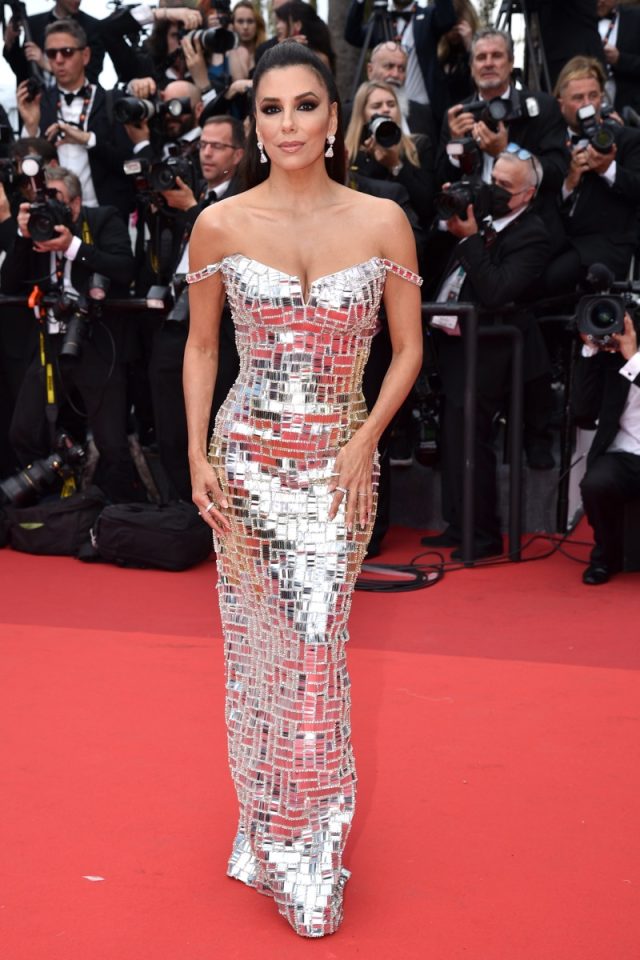 Eva Longoria has a busy schedule, but she doesn't let this stop her from working out. She tells Vogue that she makes working out a priority, and always fits it into her schedule. "You waste more time than you think. People say 'I don't have time to work out, I don't have time to do this.' When you just commit to it and you all of a sudden prioritize you realize, 'Oh wait, I did have time.' When I started to get my master's degree it was like Monday and Wednesday nights from 7pm to 10pm at night and it was after Desperate Housewives so I would drive to school from the set and everybody was like, 'How do you have time?' and I just said 'Well, I don't know, Monday and Fridays are for school'."
Gina Rodriguez is all about body positivity. She opened up about the importance of this in an interview with Shape. "I think body positivity is important because it frees up a lot of worrying and a lot of stress we spend on it daily. Instead, put all that time and energy into doing the things you want to do and making your dreams come true."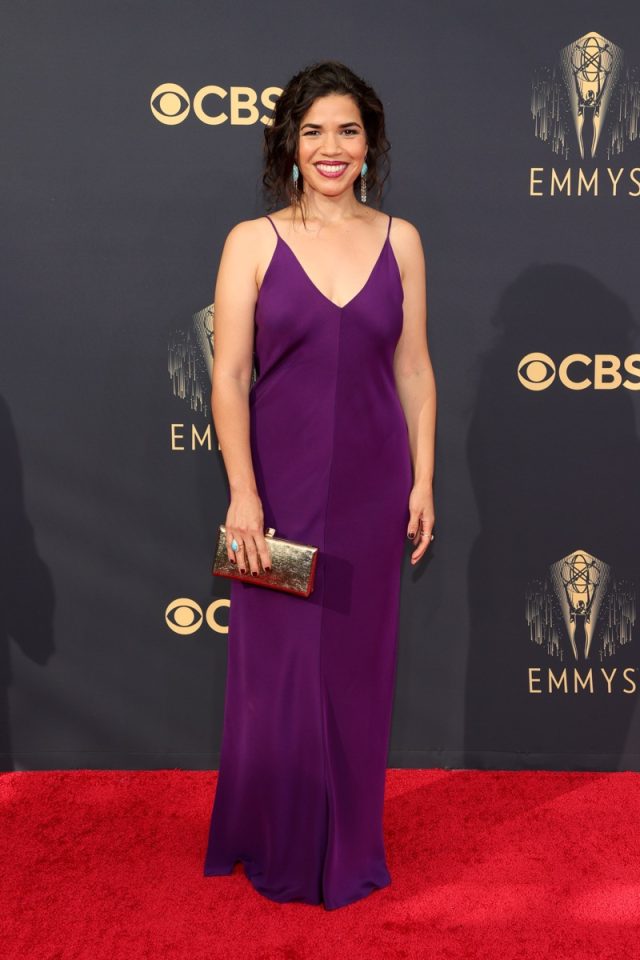 For America Ferrera, exercise is something she enjoys doing, and something she does on a regular basis. "I love moving my body," she told People. "I try [to work out] once a day. I think my relationship to moving my body and working out has really evolved, and I'm in a place where I just want to enjoy it. I want to have fun, I want to move because I can, because it feels good, and because it always makes my day better after I've done that."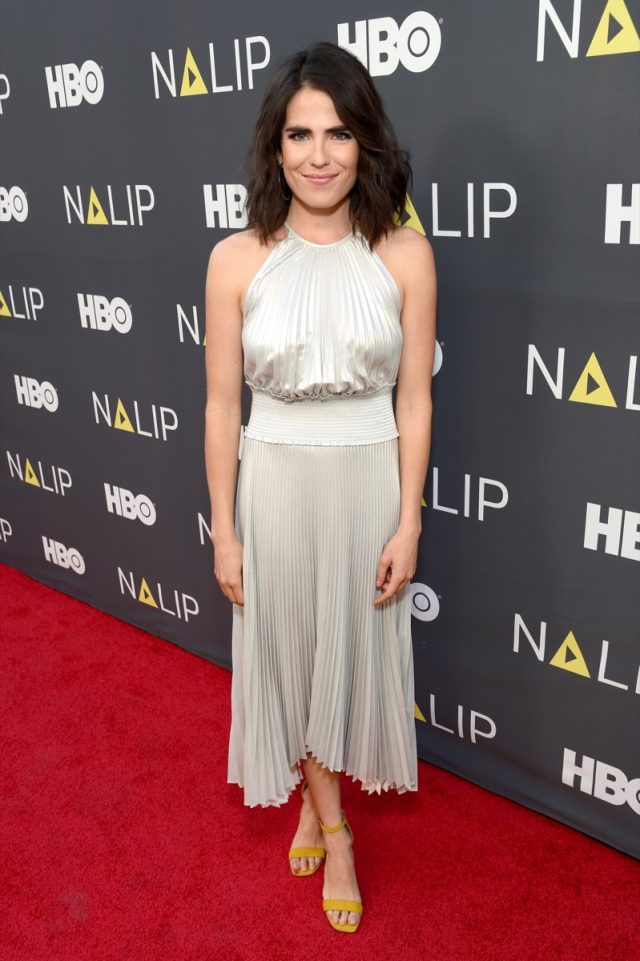 Karla Souza shared some of her beauty secrets and favorite products in an interview with Glamour. "I finally found a shea butter balm called Liha from Thirteen Lune," she said. "It's a Black- and brown-owned company, everything is clean, and it comes from West Africa. You can put it on your face, on your hair, on your body, etc. But the trick for me is to put it on in the shower because the hot water helps make it easier to apply all over since it's so thick. It helps with stretch marks, too."
In a 2015 interview with Felix Magazine, Daniella Alonso talked about how she approaches her career. "I've grown a lot," she says. "And with experience comes getting better. I don't care as much about what people think, whether it's right or wrong. Before, I wanted it to be perfect. I give myself more freedom now to make mistakes and not be perfect."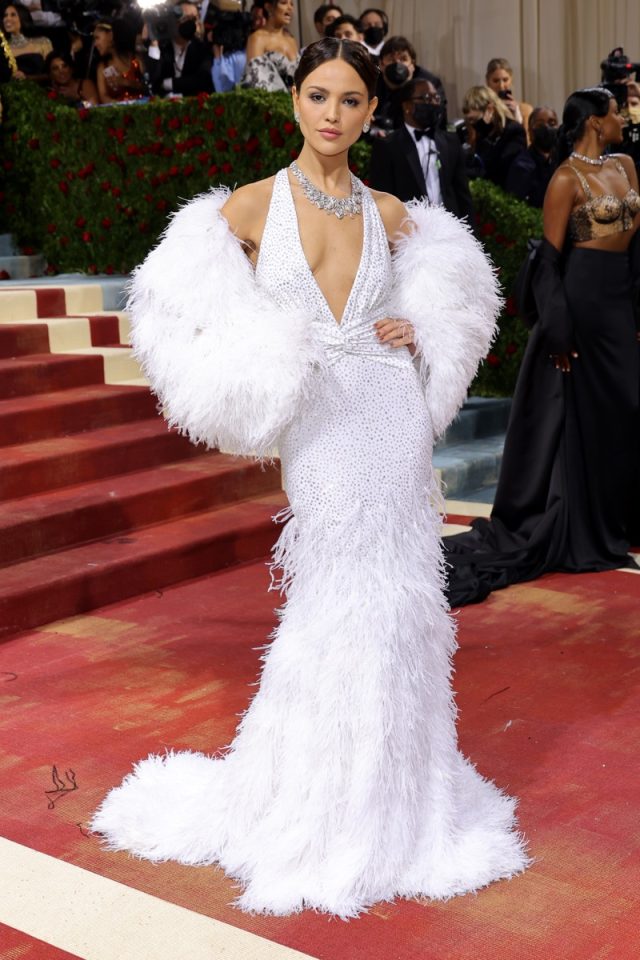 Eiza Gonzalez talked about her wellness and beauty routine in an interview with Harper's Bazaar. "I'm a health freak and I like to give back to my body. Doing my beauty routine regimen in the morning and night is like a way to say 'thank you for everything you do for me' to my body. Working out and giving blood flow to my legs is saying 'thank you for allowing me to walk around.'"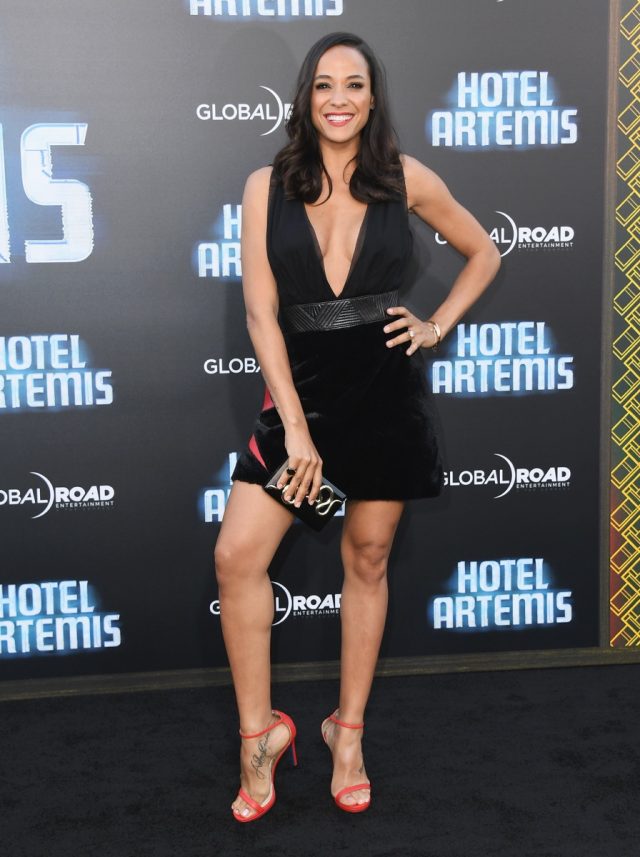 Dania Ramirez shared some of her fitness secrets with BET. "I like to switch up my regimen because I feel like that's the only way for someone to really stay fit. Exercising gets a bit boring. I try to do some weight training for three months – where I'm doing a lot of squats. For another part of the year, I'll just do stuff outdoors. I'm lucky that I live in L.A., so I do a lot of hiking and rollerblading."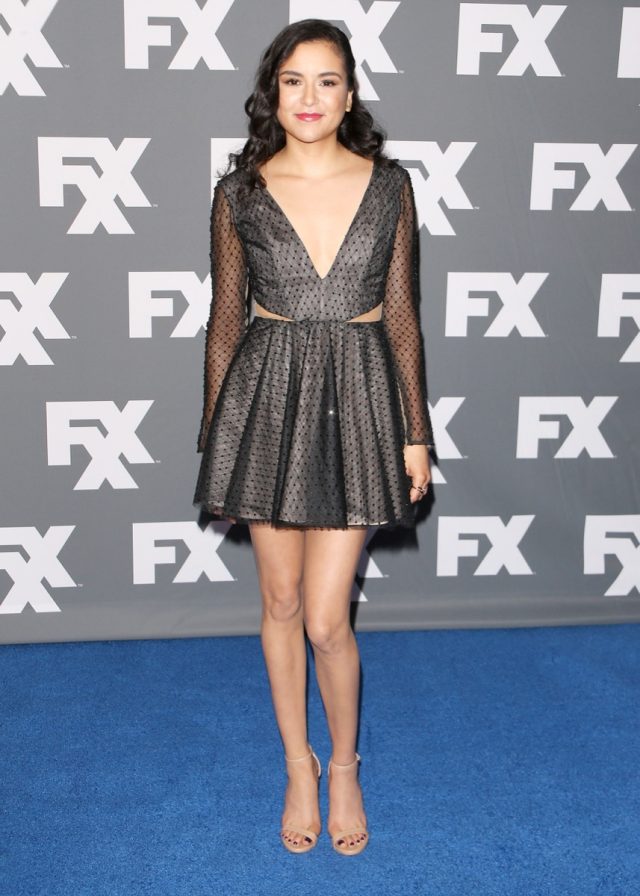 Emily Rios is extremely grateful for her career. She talked about this in an interview with Intomore.com. "I don't know how I got to this point in my career where that could happen, especially on such a big job like this. I'm just extremely grateful. I didn't know that I had built up a resume…that somebody [would] trust that I could pull this off without having come in and taped for it."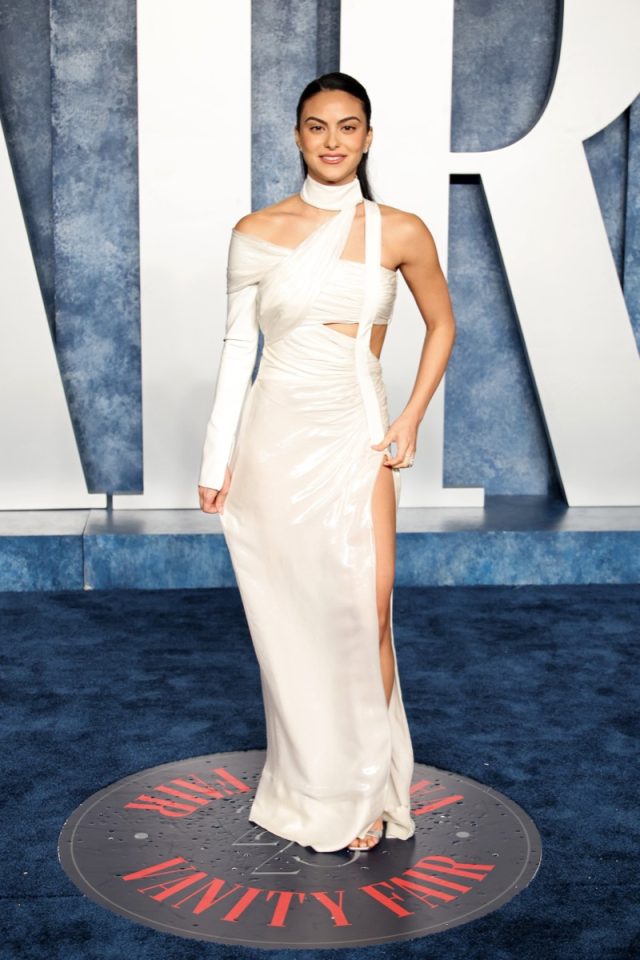 In an interview with SELF, Camila Mendes revealed all the new things she has incorporated into her wellness routine and life. "I've been trying to meditate whenever I feel like I need it. Whenever I feel like my heart rate's kind of high, and I'm a little anxious and on edge and unable to focus, I try to set out 10 minutes to meditate in that moment and reset and ground myself again. I use an app, Balance. I think that's really what it is—just learning the tools that you need and moments when you need them."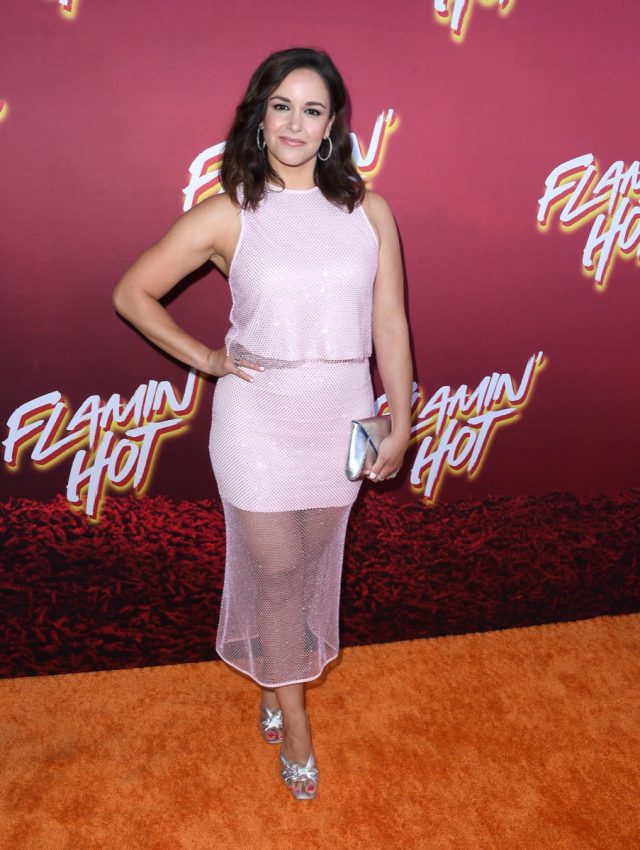 Melissa Fumero does a variety of things to stay in shape. She shared her favorite workouts in an interview with Shape. "We have bodyweight days, and then we have days where we do more kettlebell and heavier weights. And then we have some days where I'm just trying to catch my breath the whole time."
Jessica Alba shared some of her favorite workouts with Byrdie. She says that she prefers to workout with others. "I really like taking group classes, or I like to work out with friends. I like high-intensity workouts; I like moving around a lot. I don't like a lot of repetition. I like Spin classes, depending on the teacher and the playlist. I do like hot yoga classes, if it's done at a good pace. I prefer it mixed in with light weights, so like a sculpting hot yoga class. I'll always work out with a friend because it's more fun."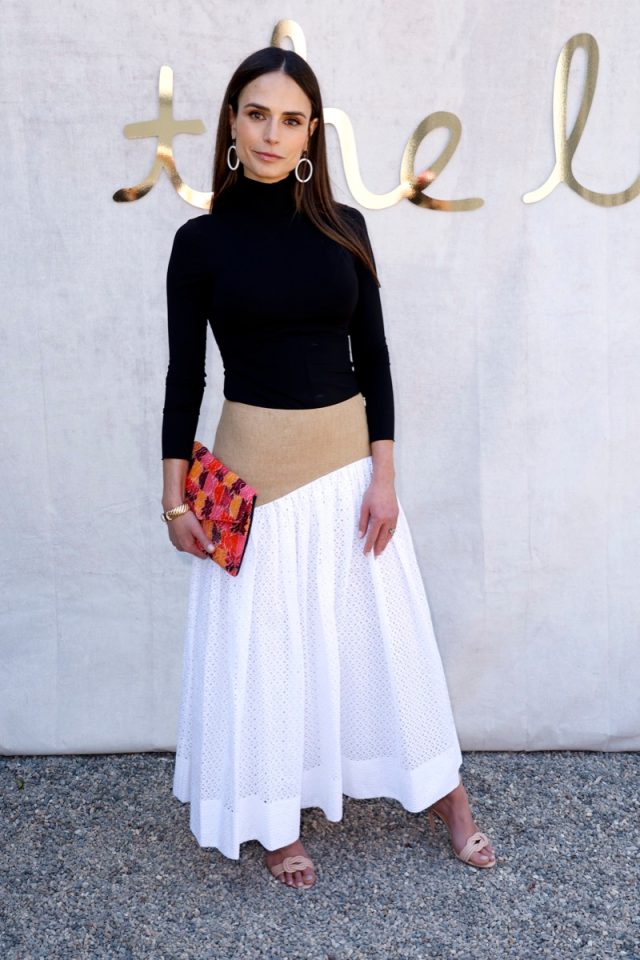 Jordana Brewster opened up about her recovery from an eating disorder in an essay for Glamour. She says that she is working on not second-guessing herself. "In my 20s and most of my 30s, I second-guessed every move or decision I made. In my 40s, I know what I value and am proud of decisions I can make on my own. My newfound security helps my kids in the long run. I know that in my heart. I also feel like I finally have a partner."df44d9eab23ea271ddde7545ae2c09ec
Genesis Rodriguez wants to beat people at her own game, especially when it comes to her romantic partners. She talked about this to Muscle and Fitness. "I don't like it when a guy lets me win. I think that's stupid and lame. I like a guy who gives me a challenge, because if I'm going to win I'm going to beat you when you're giving it your all. Especially in video games."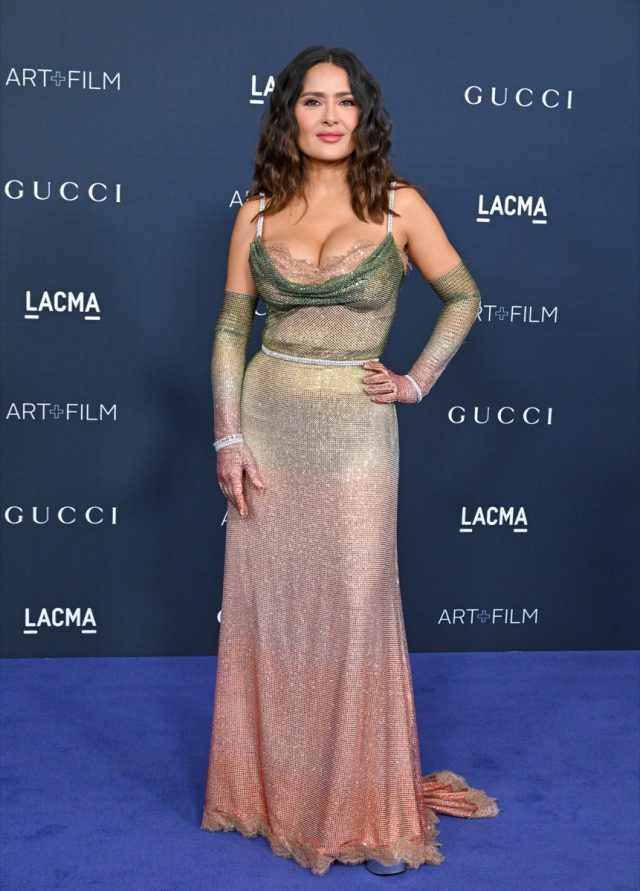 Salma Hayek swears by juice cleanses to help with her wellbeing. She writes on the website for her company, Cooler Cleanse, that doing a juice cleanse helps her eat better in the long run. "After doing a juice cleanse, I'm motivated to eat healthier and not emotionally. Cleansing is like my meditation. It makes me stop, focus and think about what I'm putting into my body. I'm making a commitment to my health and hitting the reset button."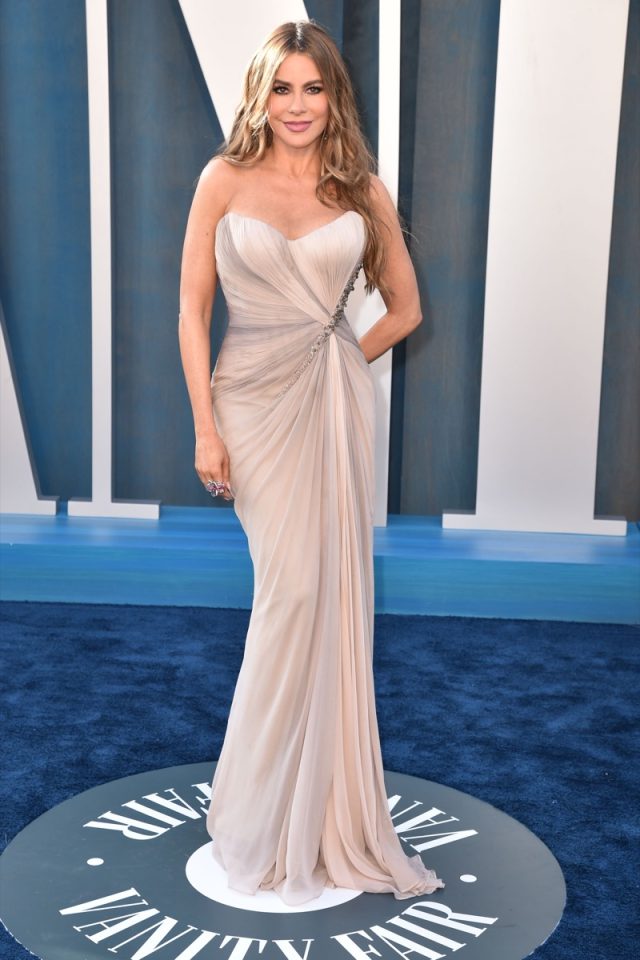 Sofia Vergara shared some of her tips for staying healthy to People. She says that drinking coffee is one of her biggest secrets. "Who doesn't love starting the day with a delicious Colombian roast? Sure, it's tasty, but it has so many benefits, too! It'll wake you up and get you energized for your workout, and it's been proven that drinking coffee (caffeinated, of course) helps your body burn more fat during exercise. Every little bit helps, right?"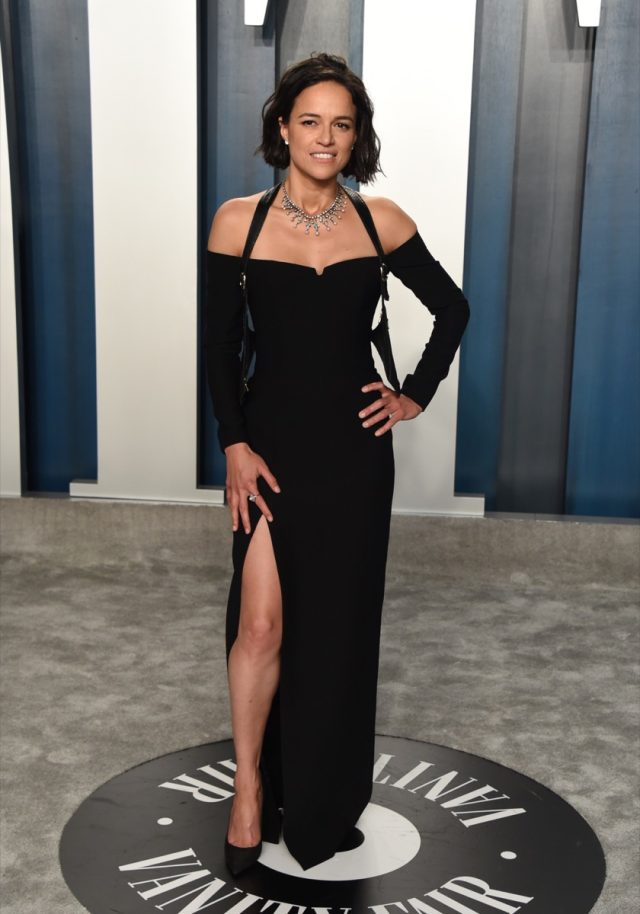 Michelle Rodriguez is known for playing badass female characters in films. She opened up about what she's learned from these roles in an interview with The Mary Sue. "It's taken me a while to figure out where the femininity is in that because, you know, to exert any kind of strength or freedom, it's usually a physical fight or some sort of brute force. And I really don't think that that is the true now that I'm older essence of strength, of femininity."
Zoe Saldana makes sure to eat healthy. She tells Byrdie that one of her secrets is drinking green juices. "Nutrition is super important in my life. It always has been. These days, I'm really heavy into having a green juice in the morning because it's hard for me to have a balanced meal sometimes as a working mom. I'm a professional; I'm working all the time. I want to make sure that I get my greens in, so I do that every day, and it helps me a great deal."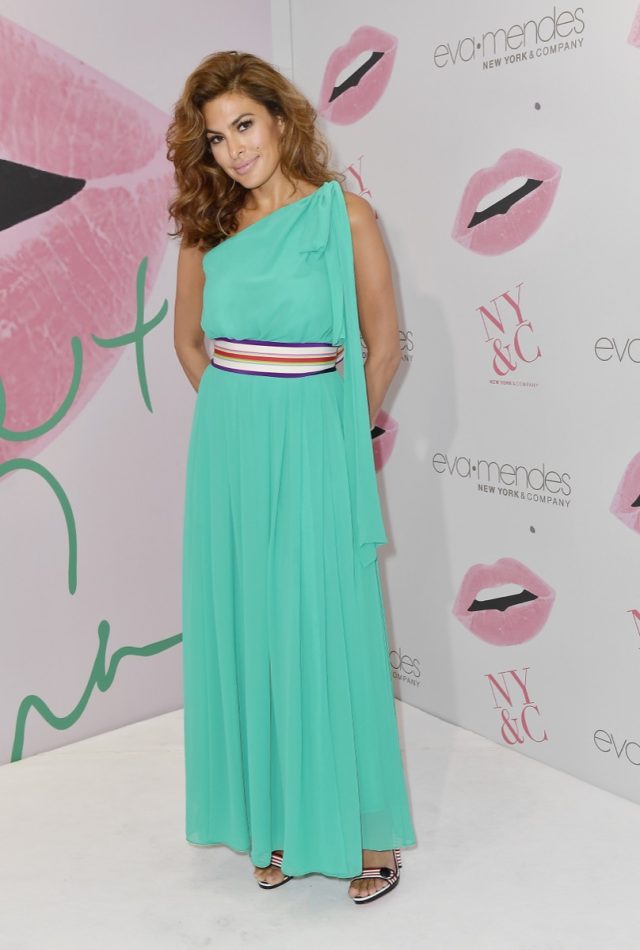 Eva Mendes makes sure to stay in shape. And she has a unique thing that motivates her to stay in shape. "Sweets are my thing," she told Shape. "The kid in me thinks, I work out, so I can support my sugar habit. I know that's not a very wise thing to say, but I really do feel like I'm working it off!"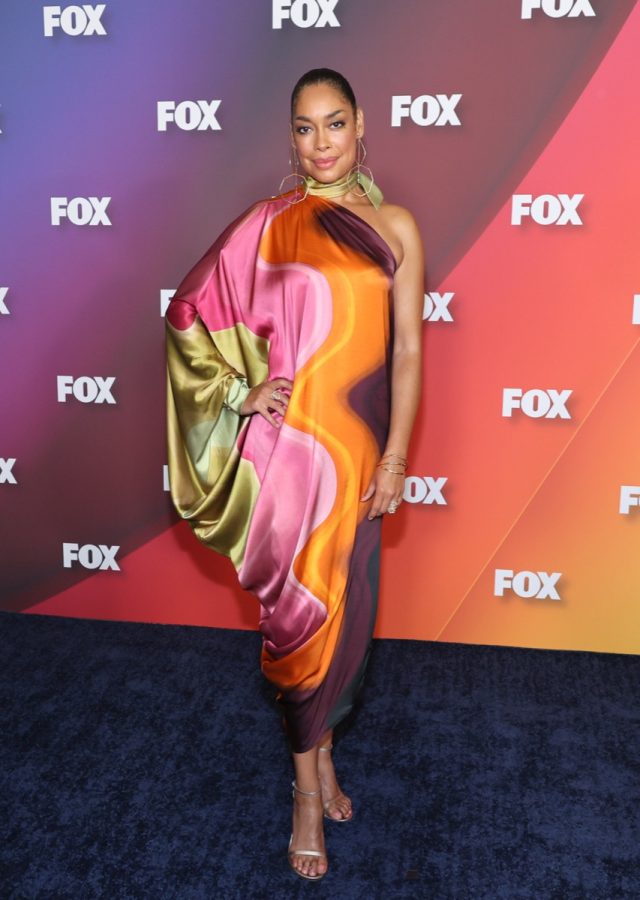 In 2019, Gina Torres talked about her approach to working out to Health. "With working out, it's about strength," she says. "Being able to run up the stairs and just feeling like I can get myself out of a situation. I always want to come from a place of power, and of knowing my body. The fringe benefit of that is that I look great in some clothes … and am fit for life."
Anna Bechtel is a freelance writer currently based in Hamden, CT.
Read more
---