Liz Hurley Shares Swimsuit Photo "Getting Some Vitamin D"
Here's how this 58 year old looks so fabulous.
Elizabeth Hurley is proving once again that she's only getting fitter and more beautiful with age. Hurley, 58, shared a picture of herself wearing a turquoise swimsuit, posing in the sunshine on her luxury getaway. "Getting a boost of Vitamin D in the very early morning, before the sun really puts its hat on ❤️," she captioned the post. "Omg how can it be humanly possible to look this beautiful," a fan commented. How does she stay so fit? Read on to see 5 ways Hurley stays in shape and the photos that prove they work.
`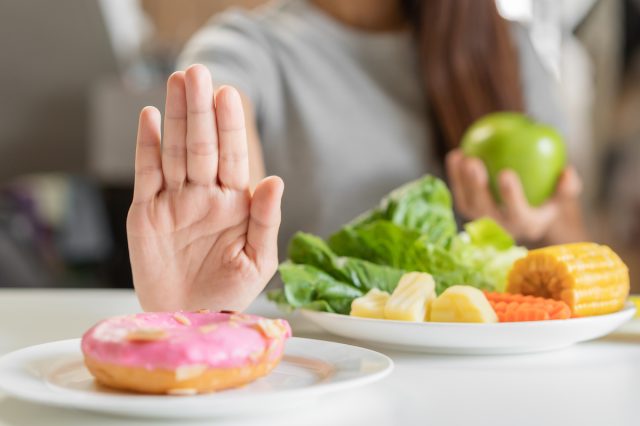 Hurley never snacks if she can help it. "I try really hard to eat three times a day," she says. "I think the concept of snacking and grazing throughout the day is terrible for people's digestion. I think you need to eat and then give your body time to digest, use that food, and completely empty. My philosophy is eat well, eat enough three times a day, and stop snacking."
2
Staying Active and Avoiding Alcohol
Hurley loves working in her garden and walking her dogs. She is also mindful of alcohol and drinks plenty of water. "You have to drink a lot of water and probably, don't really, drink much alcohol," she says. "I've virtually given it up completely. I don't really drink much alcohol. [Going outside] is one of the most important things you can do at any age… I don't do any set exercise and can't sit still for long. I actually eat quite a lot, but very little junk or processed foods. I try to eat lots of vegetables and never eat between meals."df44d9eab23ea271ddde7545ae2c09ec
3
Health Over Clothing Size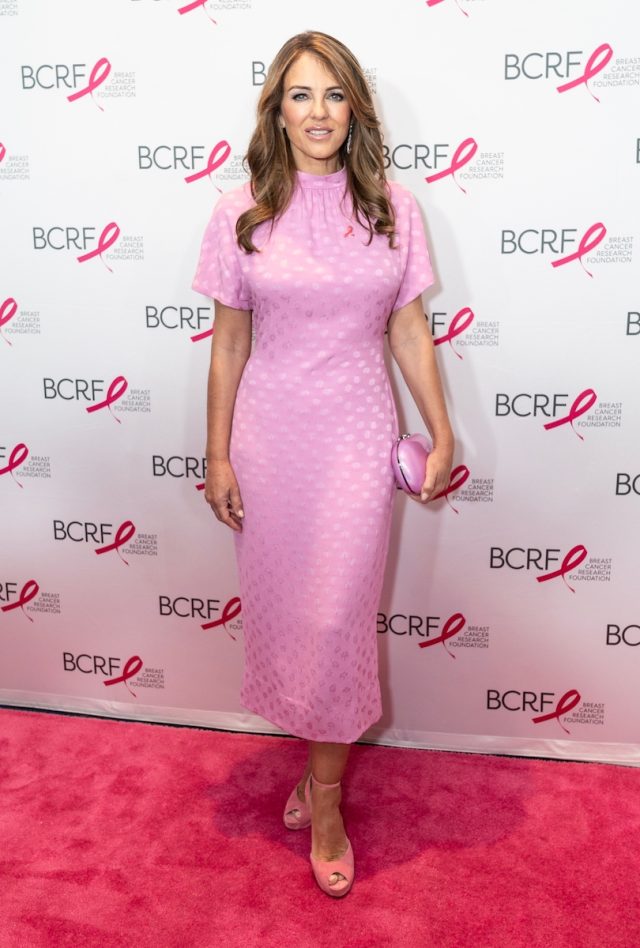 Hurley says fitness is as much about happiness and confidence as about health. "I like women to feel very confident in how they look and to accept that every size can be beautiful," she says. "But I still think it's important to be in shape. It doesn't matter really what size you are, but I think it's important to stay sort of firm and to do a reasonable amount of walking and exercise. I don't go to the gym, but I'm quite active… I hike, I walk with my dogs all the time and I don't really sit still. I don't really lie around on the sofa much. I like running around, so I don't feel like I need to be skinny, but I feel the need to be athletic and fit. That to me is the most important thing for people to do."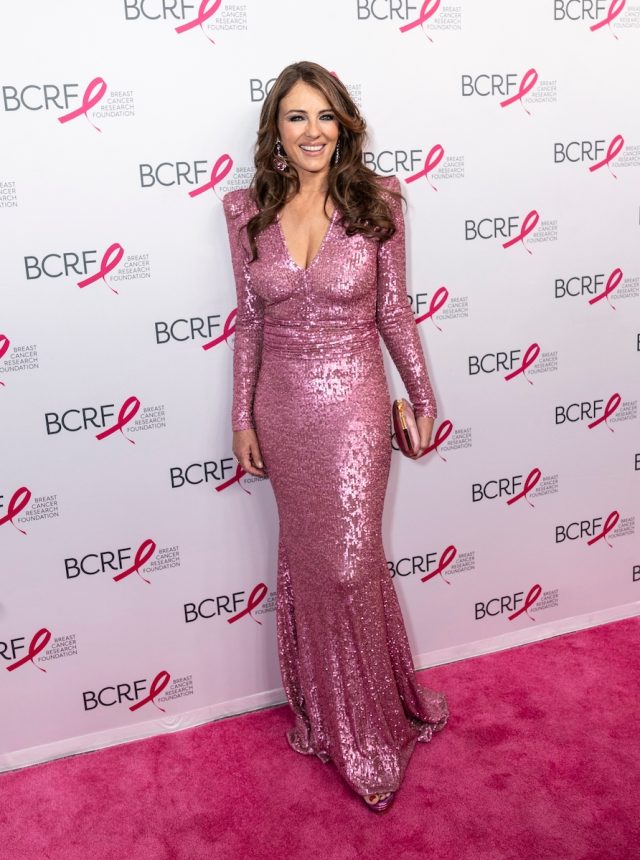 Hurley avoids eating too late at night. "I think that's one of the best diet tips you can have to eat your food earlier on in the day, so you've got more time to digest it and your body can rest in the sleep period," she says. "I think that's quite important. I always used to snack late at night because I was a little bit hungry before I went to bed. I stopped doing that now. But I think whole grains and vegetables and fish and small bits of lean meat is really the way I tend to go."
Hurley enjoys baths for the relaxation and therapeutic benefits. "[My mother] used to call her bathtub her think tank," she says. "And when she finally got us all into bed, she used to always retire into the bath. And I think I've just copied her. A candle and lovely oil in the bath. I take about 20 minutes to close my eyes and take it easy before I get out of the bath and start learning my lines or whatever I have to do… Particularly for women, you know, we are the caretakers of the world, and sometimes we really realize that if we don't take care of ourselves, we're not going to be around to take care of others. We always tend to put ourselves on the bottom of the priority list of what we have to do. And I think there is a real movement now to try to encourage women to value themselves and value their own health and wellbeing. It's not self-indulgent. It's vital."
Ferozan Mast is a science, health and wellness writer with a passion for making science and research-backed information accessible to a general audience.
Read more
---