Lupin Star Shirine Boutella Shares Swimsuit Photo of "Holidays"
This is what makes her happy.
Lupin star Shirine Boutella had a beautiful trip to Crete, Greece, soaking up the sun in Agios Nikólaos, Lasithi. Boutella, who plays Lieutenant Sofia Belkacem on the show, shared highlights of her trip on Instagram, including a photo of herself relaxing on a boat in a pink one-piece swimsuit, the gorgeous Greek landscape in the background. Other snaps focused on food, activities, and the local cats. "Holidays ✨," she captioned the post. Here's how the actress lives a fulfilling life.
Boutella's nighttime beauty routine is an important way for her to wind down after a busy day. "There are times that I love, like the night I come home, I take the time to do my beauty routine," she says. "I like to use serum, oils, eye treatments, and massage my face. It relaxes me a lot. It's important to recharge my batteries. I try to go to bed as soon as possible. I don't have much of a choice, I am tired. When I get home, I try to enjoy myself with my husband and my little dog, but it goes by too quickly. There are days when I don't have time so my husband takes over. My skin doesn't like the lack of sleep it shows quickly. While filming my new Netflix series, I was so tired that huge [pimples] popped up and it took a while to get rid of them! So I try to be careful. I rely a lot on the energy of others, I soak it up to feel less tired."
2
Balancing Diet With Workouts
Boutella worries less about her diet when she's being more active. "Before I was less careful, but I had more time to play sports," she says. "During the filming of Lupin I was very greedy! The canteen was amazing with a fantastic dessert table. Desserts are my sweet tooth. Tiramisu, apricot pie, whipped cream … I made some nice plates! But I had to learn to cut it all down so I didn't gain weight and keep the energy I needed on set. I try to balance my meals to feel more fit."
At one point, Boutella felt like acting was an inaccessible dream. "Frankly, I think we all dream at some point of being an actress when you see a character in a movie, a story, you'd like to be there," she says. "I wanted to have a lot of different personalities, to be everyone and anyone, to be strong, funny … But I look at it from a distance, limit, I had no right to dream of it so as not to hurt myself. But today that I've tasted this, I've realized that's actually what I want to do with my life. I'm passionate about that."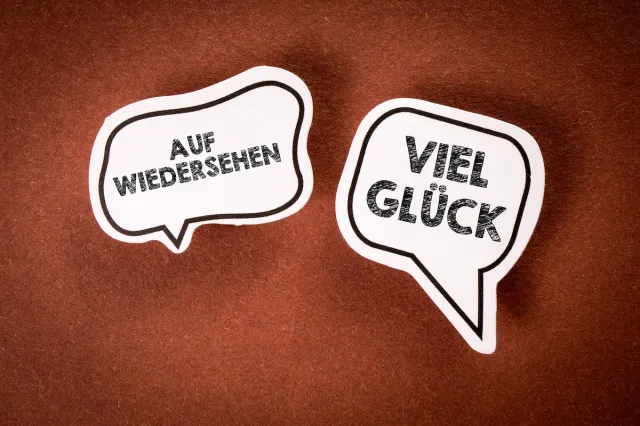 Boutella is bilingual, but admits it hasn't been easy. "Learning a language is very complicated. And then the German. Genuine, accusative, dative … I spent two years there (in Vienna), I managed to have basic discussions but it is a hyper-complex language, with hyper-rich vocabulary," she says. "For everything, there is a precise word, as in French, but I have no hindsight in relation to this language which I have mastered from a very small age."
5
Taking Time for Herself
df44d9eab23ea271ddde7545ae2c09ec

Boutella makes a point of taking time for herself, no matter how busy life gets. "We have to try to organize ourselves to find what makes us happy," she says. "A bath, an appointment with the hairdresser. I don't have kids yet, but trying to take a little time for yourself while they sleep seems necessary to me. You have to try to focus on the present moment and know how to appreciate it. Massages are very rejuvenating for me, I feel like I have taken a nap for several hours… I highly recommend it."
Ferozan Mast is a science, health and wellness writer with a passion for making science and research-backed information accessible to a general audience.
Read more
---