20 Amazing Bodies of Male Stars Who Got Ripped
Here's how they stay in shape.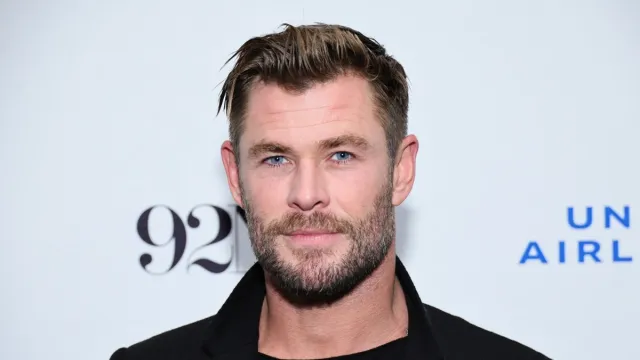 From the mighty Asgardian to the gritty streets of Gotham, these male stars have captured hearts and screens with their stunning physiques. Discover the secrets behind their jaw-dropping transformations as we delve into the intense regimens and dietary choices that have sculpted their bodies into works of art. From Chris Hemsworth's strategic meals to Dwayne Johnson's versatile workouts, and Hugh Jackman's commitment to the old-school way, these leading men share their fitness journeys. Unveil how dedication, discipline, and expert guidance turned actors into real-life superheroes, showcasing their awe-inspiring evolution both on and off the silver screen.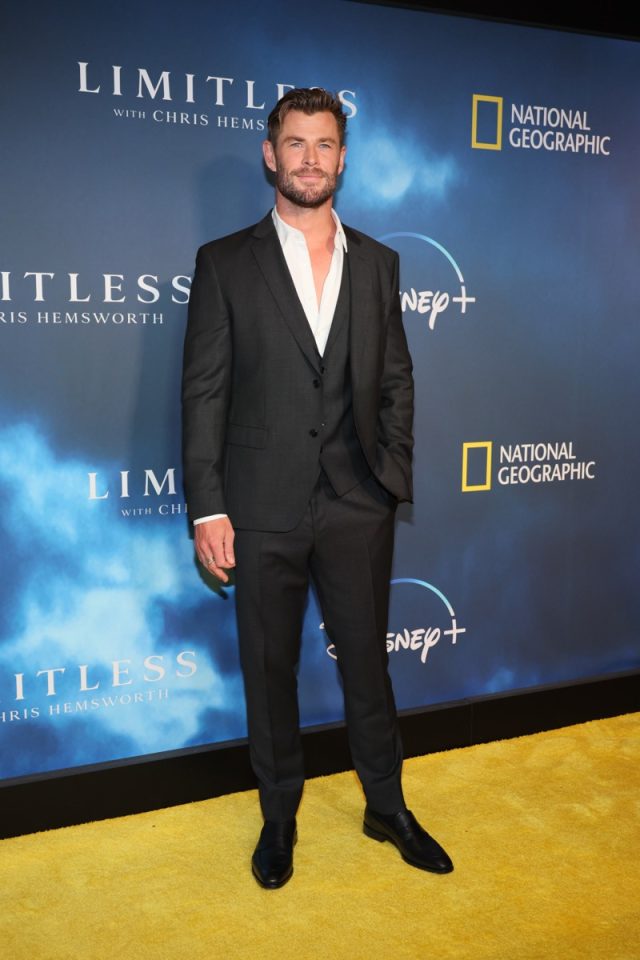 Chris Hemsworth works with trainer Luke Zocchi to prepare for his role as Thor in different Marvel films. Zocchi talked about the actor's diet and exercise in an interview with Page Six. "When we go into prep for movies like 'Thor,' it's a massive increase in food," Zocchi said. "He eats, like, six to eight meals a day. We've kind of got a structure. He found if he eats a really big meal he, like, feels too heavy, so they're 450-calorie meals broken up into the eight. We try to eat every two hours and getting 450 calories in [each time]."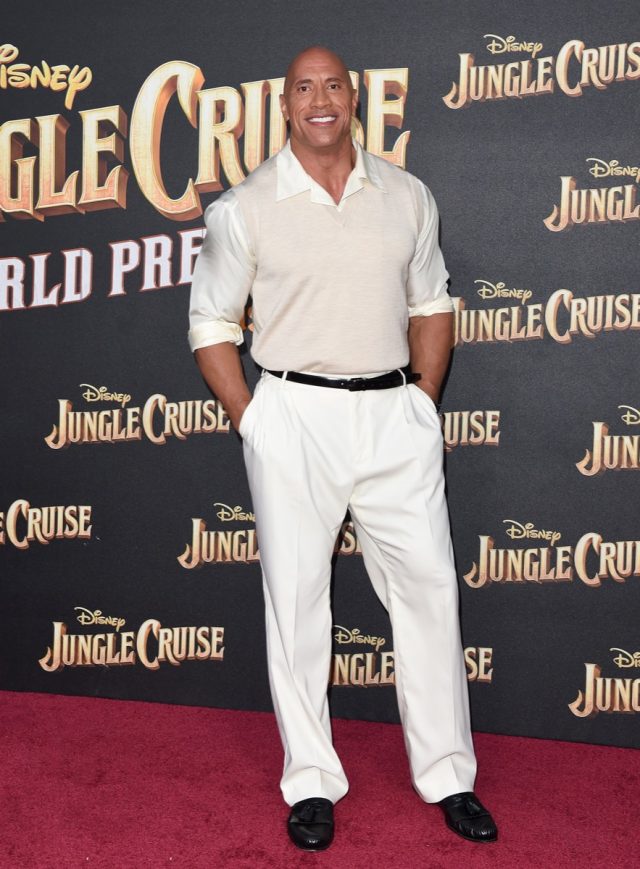 For a lot of his roles, Dwayne "The Rock" Johnson has to be in good shape. His trainer, Dave Rienzi broke down how Johnson prepped for his role in Black Adam to GQ. "We tweak his training depending on the challenge or project, but for DJ, training is always six days a week, and we do strength and cardio each day. The Black Adam training process was chest and triceps, back and biceps, shoulders, arms, then chest and back – one of those groups a day – but focused on getting lots of blood into the muscle as opposed to training really heavy. Day six is normally on Sunday, so there's a day off beforehand, and that'll be leg day. We specifically planned a leg workout on the weekend because it's away from his working week so that he can recover without it impacting his job. Imagine going from a killer leg workout into 12 hours of filming? It wouldn't work. A leg session these days can be something like: leg press, hack squat, chain lunges, 100 lbs dumbbell sumo squat, with no rest between them. Typically there's a negative hold for three seconds and one-second pause at the bottom on something like the sumo squat. We use a lot of negatives."df44d9eab23ea271ddde7545ae2c09ec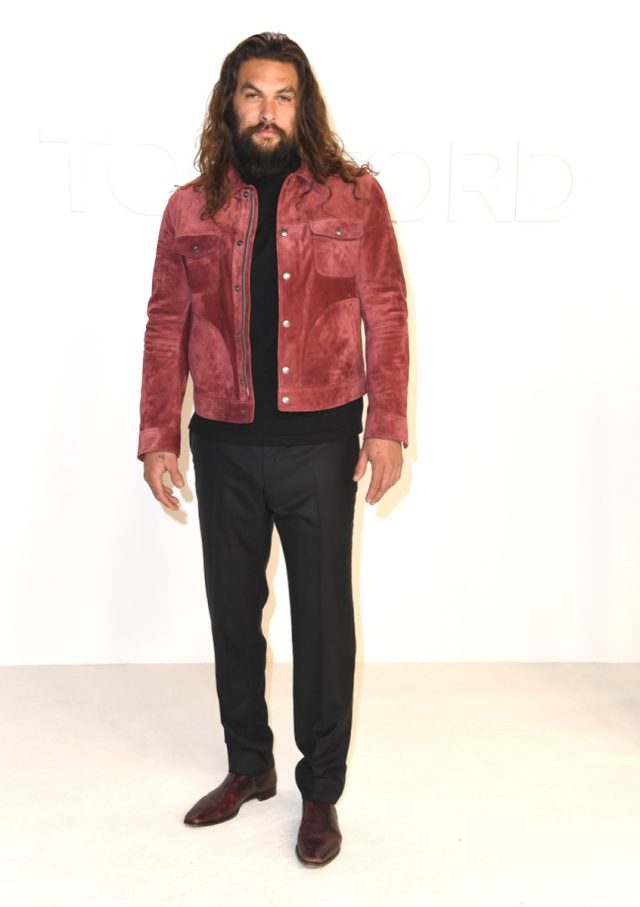 Jason Momoa works with trainer Damien Viera to help him star in films like Aquaman. Viera opened up about Momoa's diet in an interview with Men's Journal. He says that the actor doesn't believe in cutting carbs. "Jason couldn't do something like a ketogenic diet, because he needs readily charged energy from carbs to be explosive. And when I say carbs, I'm not talking about breads and pastas—those are long gone. I'm talking about cruciferous vegetables and fruits. You can't train the way we do with fat for fuel; you need the carbs for explosive movements."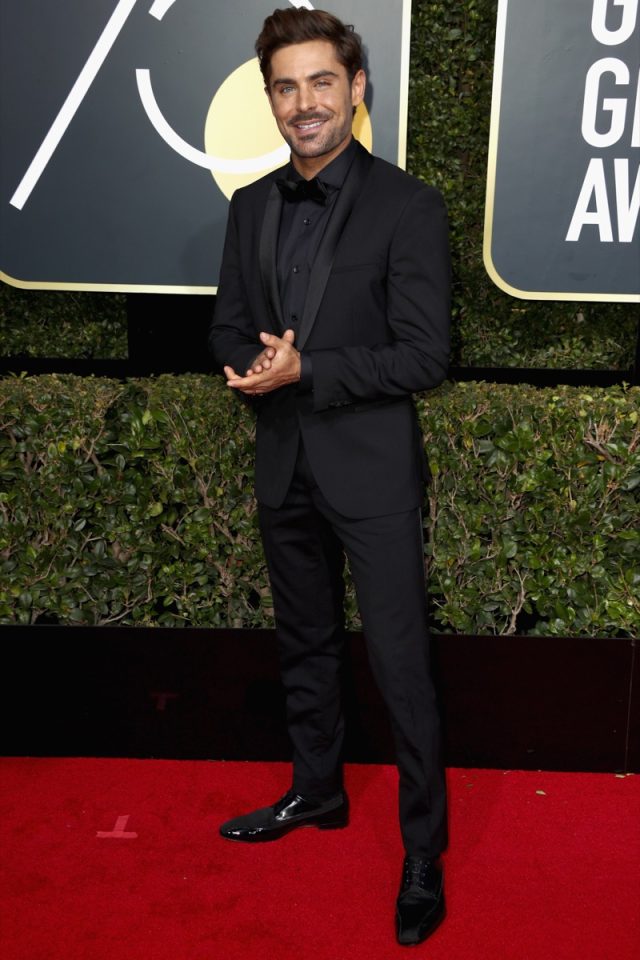 Patrick Murphy trained a lot of the stars of the film adaptation of Baywatch, including Zac Efron. Murphy talked about what he did with Efron and his castmates to Men's Journal. "With Zac, I helped him create positive adaptations for perfect posture and alignment, all the while going through a very high-intensity program. I also plan ahead. I consider what type of supersets I'm slating for every workout. With Zac, it was ever-changing. I trained him for several months, and he never went through the same exact workout twice. That's how you avoid plateaus. I saw him daily, too, so it was amazing what happened."
In an interview on Who's Talking to Chris Wallace, Hugh Jackman talked about how he got in shape to play Wolverine. He says that he made sure to not take steroids and eat a healthy diet. "I got to be careful what I say here, but I had been told anecdotally what the side effects are of that. And I was like, 'I don't love it that much.' So no, I just did it the old school way. And I tell you, I've eaten more chickens — I'm so sorry to all the vegans and vegetarians and to the chickens of the world. Literally the karma is not good for me. If the deity has anything related to chickens, I'm in trouble."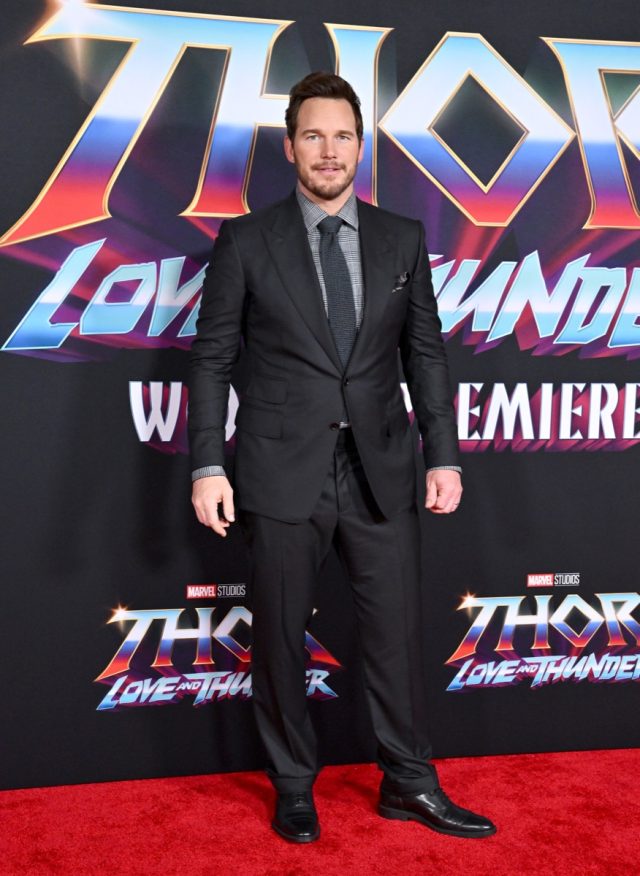 Chris Pratt made a massive transition career-wise in 2014, when he shifted from playing Andy Dwyer on Parks & Recreation, to starring in action films like Guardians of The Galaxy and Jurassic World. Pratt also had a massive physical transformation for these roles. He started working with Jared Shaw to help him achieve this. Shaw talked about working with Pratt to Men's Journal. "Chris was still doing Parks and Recreation at that time and not in the shape he is today," says Shaw. "I was supposed to work with him and a few other guys, but because he was just starting this journey I ended up spending a lot more time with Chris."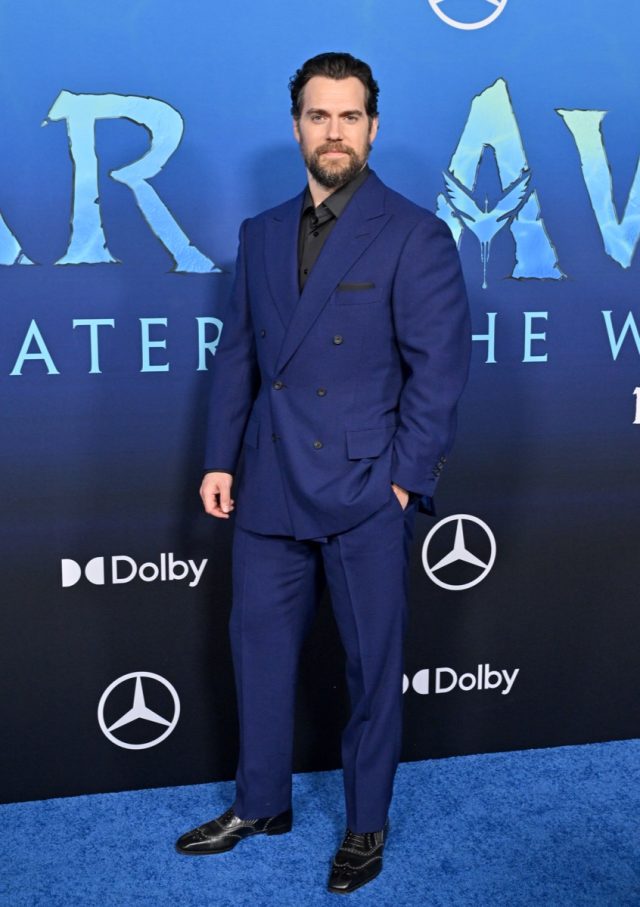 Henry Cavill is best-known for playing Superman in the DC films and for appearing in Enola Holmes and The Witcher. "I've been very fortunate over my career to have pros guiding me," he told GQ. "As useful as that has been when it comes to physical results and how the body looks when I'm taking my shirt off on camera or whatever the case may be, it does certainly hinder my growth in knowledge. And so over the past couple of years, I've been trying to quiz my trainer, Dave Rienzi, more and more about the why of everything. 'Why is that going in? Why this rather than that? Aren't they both carbohydrates? Why this protein versus that protein? What does it mean when you do this before or afterwards?' And so my journey is still very much in process."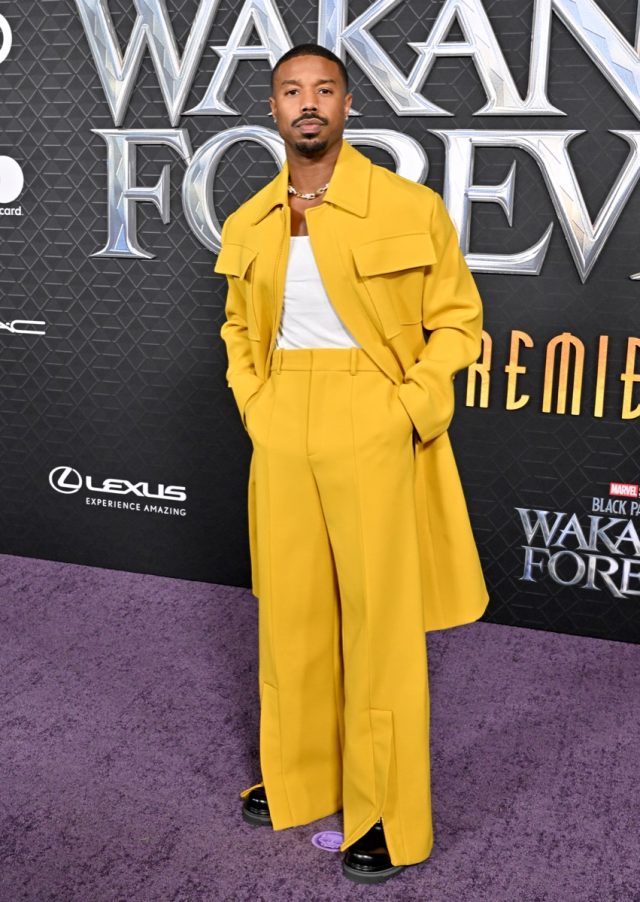 Michael B. Jordan is best known for his roles in the Creed films and as Killmonger in the Marvel Cinematic Universe. Naturally, he's got to be in good shape for these roles. Jordan talked about how he dieted for Creed on Good Morning America. "I stripped down my diet completely. Grilled chicken, brown rice, broccoli, a lot of water. I worked out two to three times a day, six days a week. And if you do that consistently for about 10 months, your body will change."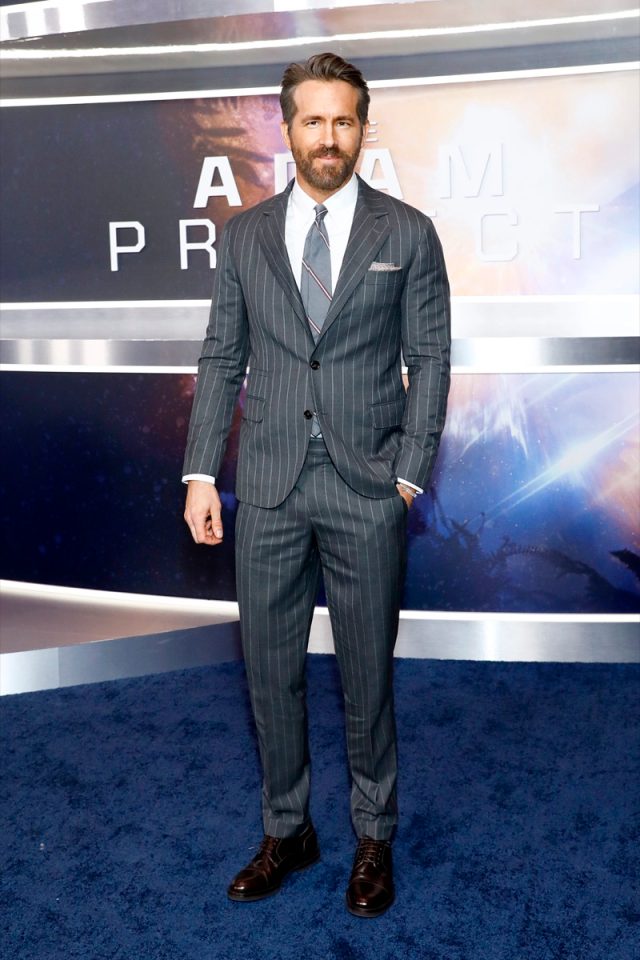 Ryan Reynolds has played two superheroes in his career: The Green Lantern in 2011, and Deadpool since 2016. To prepare for the latter role, Reynolds works with Don Saladino. In this post from Saladino's Instagram, Reynolds is seen lifting weights in the gym. Saladino captioned the post, "Deadpool 3 training in full effect."
Gerard Butler made sure to get in shape for his role in the film 300. Butler talked about the process in an interview with The Hollywood Reporter. "That was the best shape I have ever been in in my life. In some ways I was ruining my body, but I was looking amazing doing it."
Butler said that he worked out six hours each day, and did bodybuilding, fighting, and CrossFit.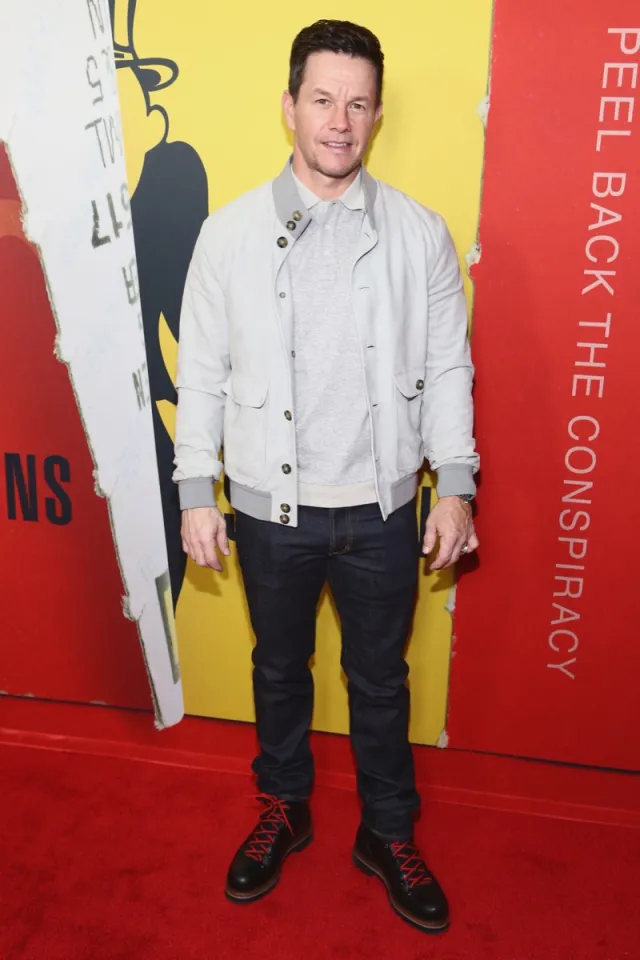 Mark Wahlburg opened up about his wellness in an interview with The Wall Street Journal. "Getting the right amount of rest, really staying focused. My spirituality, my faith has got to be the center of it all." Wahlburg also opened up about his new plan. "I don't have to do as much cardio, I don't have to spend as much time in the gym and I feel like I am getting better results."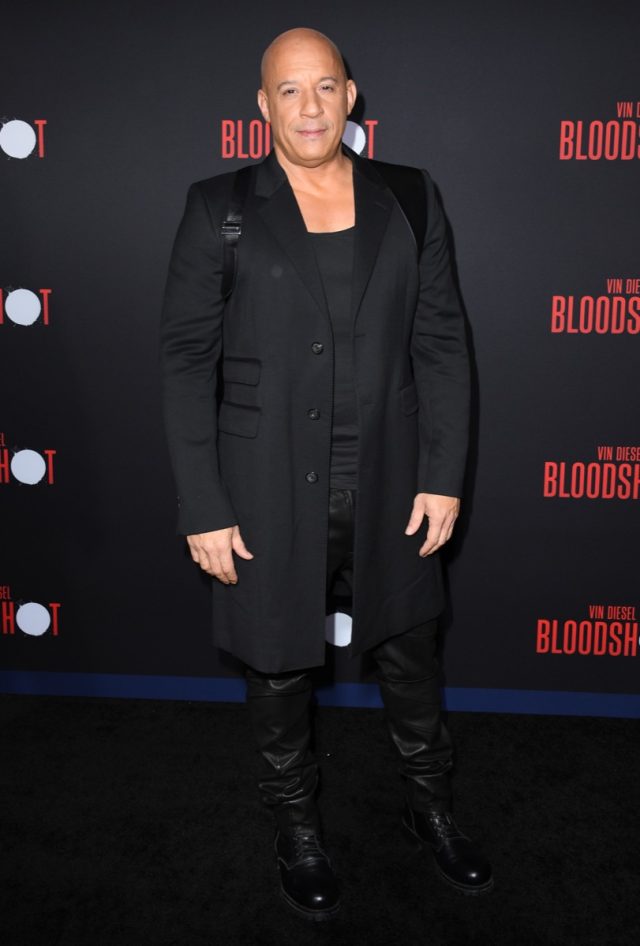 Vin Diesel is in great shape. One of his secrets? Making sure he still enjoys exercising. "I work out less and enjoy it more these days," Diesel admits to Men's Health. "It's a time in my week where I don't have to juggle things. I can just exercise and be present."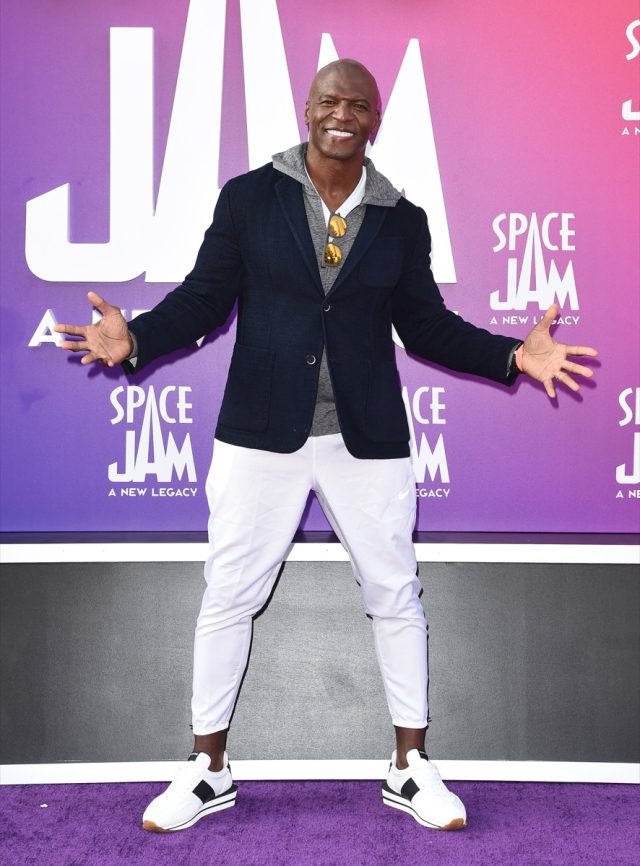 Terry Crews is known for his impressive figure. Not only did he used to play football, he also played the muscular Terry Jeffords on Brooklyn Nine-Nine. Crews opened up about fitness in this video for Men's Journal. "Fitness is one of the most important things in my life. I do not start my day until I have my workout on."
Arnold Schwarzenegger is known for several roles, particularly his role as the Terminator. He talked about his fitness secrets to The Hollywood Reporter. "We all know the rules of life: Hardship and struggle makes you stronger. So I always look forward to discomfort. Why do I go skiing in Aspen for three days in high altitude that wipes you out? Because it's tough to do, especially at my age. Everyone is talking about their feelings. That's OK if that's how you want to occupy yourself. How I feel is irrelevant. I don't give a fuck how I feel. What I care about is: 'What can I do to make it better?' Sometimes I get out of bed and feel shitty. But I get on a bike or go feed the animals and suddenly I feel great."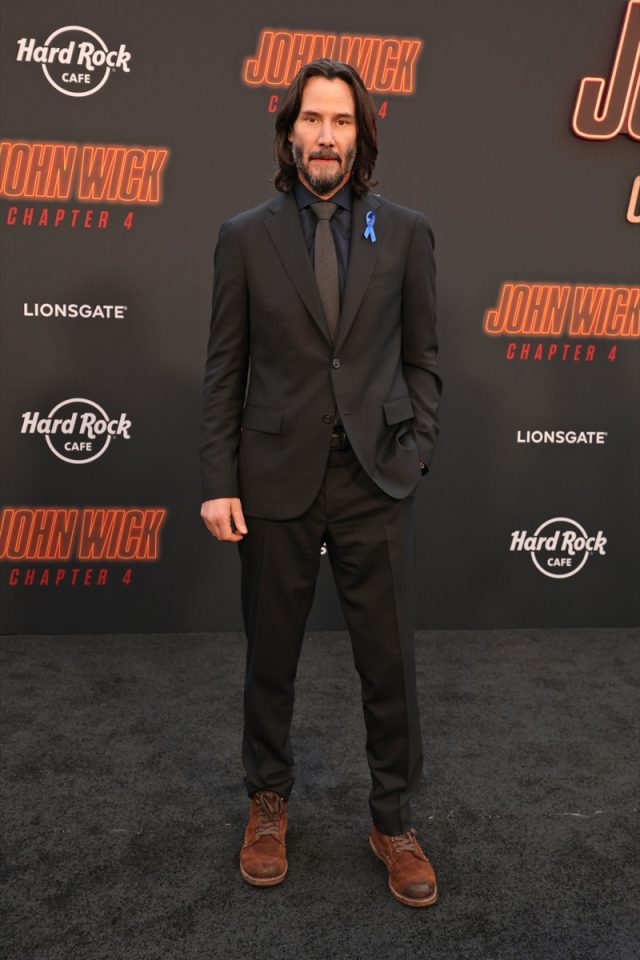 Keanu Reeves is known for playing the title character in the John Wick franchise. Reeves' trainer, Patrick Murphy, talked about working with the actor to GQ. "I've trained talent for 25 years," says Murphy. "Keanu is second to none when it comes to focus and effort for a physical role. He 110% gives it his all, day in and day out. It's one of the many reasons why he is respected by so many who work with him."
Idris Elba opened up about his workout secrets to Men's Journal. He says that he likes to kickbox when he can. "I'm not really allowed to do it while I'm working because it's considered too dangerous," he says. "Film producers get very nervous…"I'm not really fussy. I just need a couple of speed bags."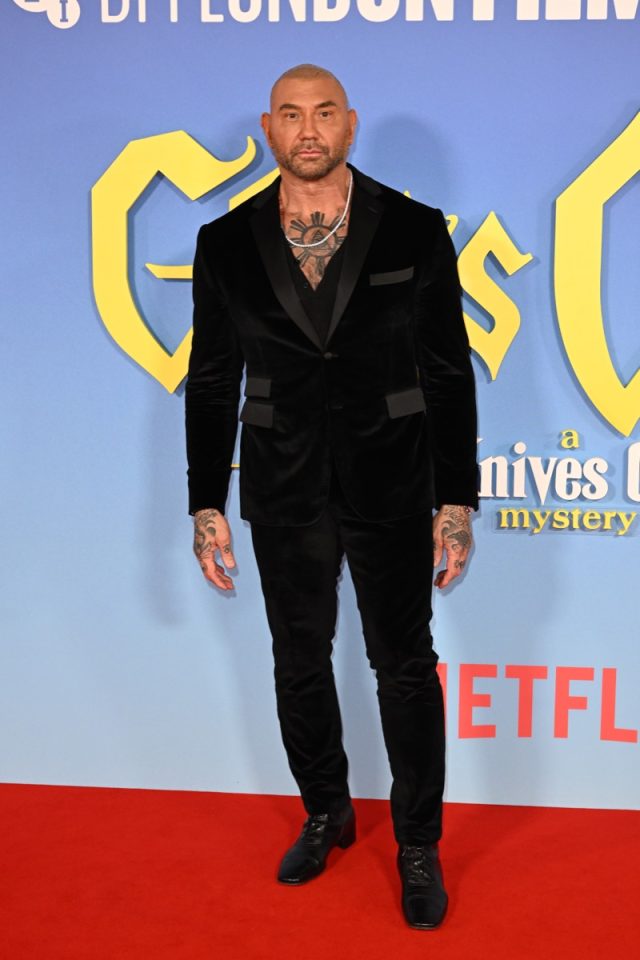 Dave Bautista talked about how he got in shape for Guardians of The Galaxy, Vol. 2 to Muscle and Fitness. "With Drax always being shirtless, there's no room to hide any fat," says Bautista. "I really focused on being in better shape and more muscular. I still do a lot of cross training, a lot of boxing and grappling. But I did gear a lot of my training toward weights this past year."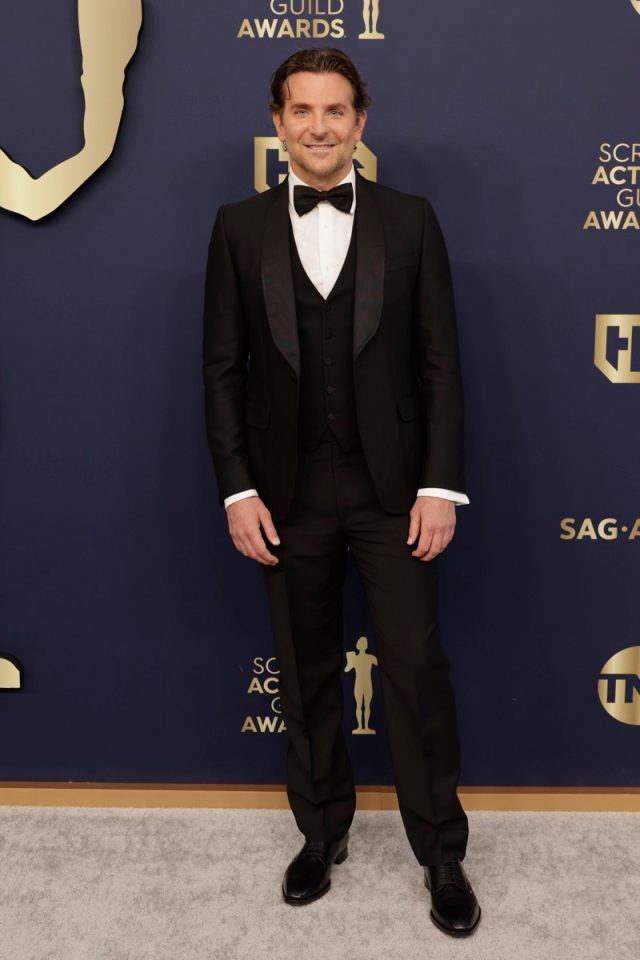 On an episode of the SmartLess podcast, Bradley Cooper talked about how Will Arnett helped him overcome addiction. "I was so lost, and I was addicted to cocaine," he recalled. "Will is the reason (I overcame it). He took the risk of having that hard conversation with me in July of 2004, and that put me on a path of deciding to change my life."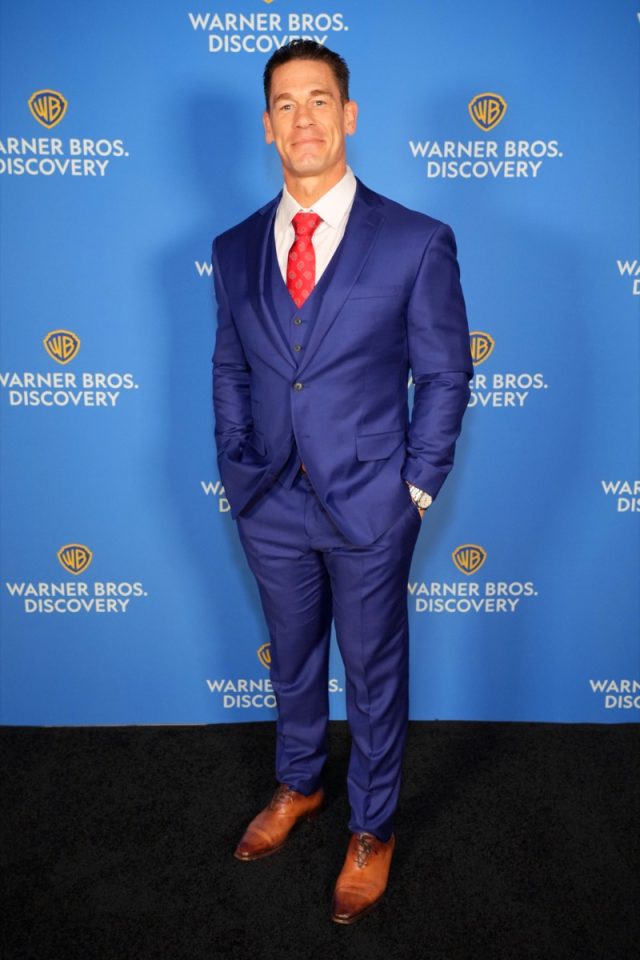 John Cena talked about the difference between wrestling and doing his stunts in Peacemaker to People. "Movie coordinator stunt performers are massive amounts of repetition not only through practice, but through performance as well. Whereas you can practice your craft in WWE, but once you're out there live, it happens once and there really is no wrong. It just is. There's also no enormous, energetic, unbelievable crowd cheering you on as you do all this stuff and it has to be done from many angles and many perspectives."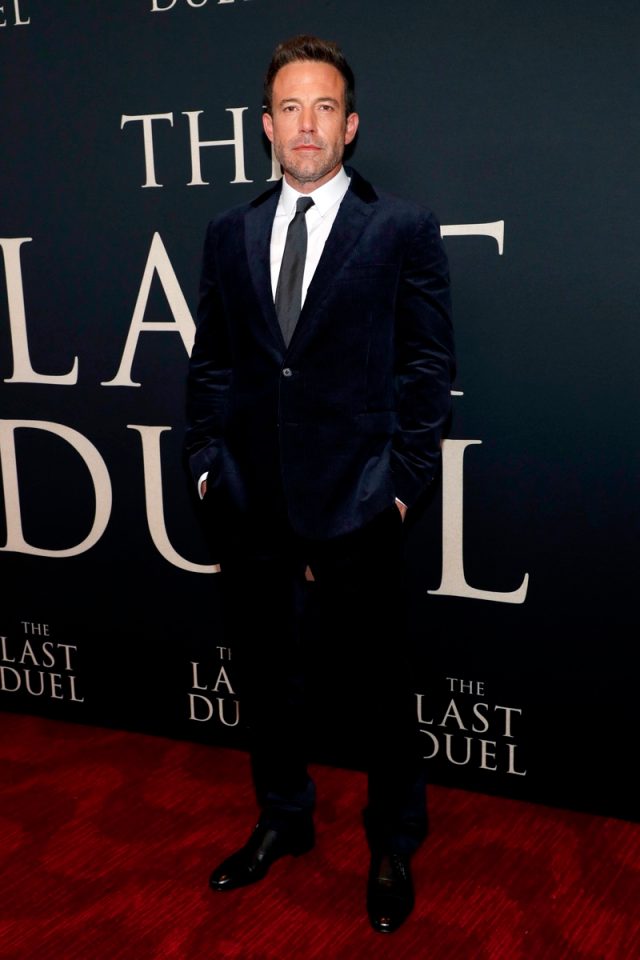 Ben Affleck talked about his struggles with Imposter Syndrome to Complex. "What I've discovered is that the idea that outside approbation or approval is going to fill the place in you that is anxious or wanting or feels like it has something to prove. It doesn't actually do it, strangely enough. You have these moments that are supposed to create that feeling in you and I think one finds that it generally doesn't. It's not lasting, that the things that last in life are not the totems or trophies or ribbons."
Anna Bechtel is a freelance writer currently based in Hamden, CT.
Read more
---