Michelle Beadle Stuns in Bikini Photo During "Vacation Hangover"
Here's how this sports reporter stays fit.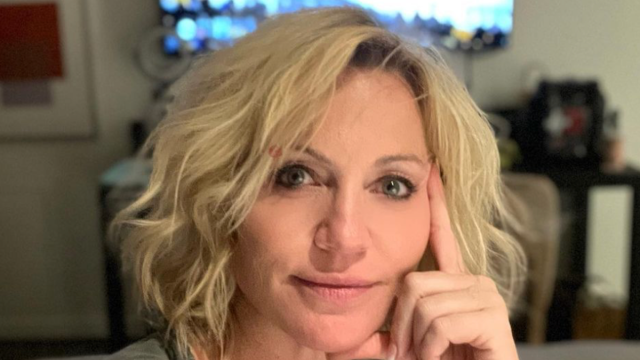 Sports reporter Michelle Beadle is mourning the time spent on her European summer vacation, already missing the countries she got to visit. Beadle, 47, shared pictures of herself posing in a variety of cute bikinis, including one hot pink one, posing against gorgeous ocean backgrounds and sunsets. "Vacation hangover is a real monster. I miss Greece already. (With a dash of London thrown in). Until next time," she captioned the post. How does she stay so fit? Read on to see 5 ways Beadle stays in shape and the photos that prove they work.
Beadle is naturally athletic, having grown up playing sports such as football, baseball, track, and basketball. "I played until my body proved I was not the competitor I fancied myself to be," she says. "I used to hang with the boys as a kid, and it was that world of one-upmanship that fueled my competition vein." As an adult, Beadle enjoys hiking, yoga, and Pilates. Anything outdoorsy makes her happy. "That combination of sweat and sun is the best mood booster on the market," she says.df44d9eab23ea271ddde7545ae2c09ec
Beadle counts running as one of her hobbies. "Running is the most boring hobby I could list. I apologize," she says, adding that her other hobbies are a little more fun. "Traveling. Reading. And I'd like to take this moment to recognize sleep as a hobby." Her approach to diet is similarly tongue-in-cheek. "[I love] all foods, preferably in large quantities. I'll never turn down sushi or a vat of guacamole. More guacamole [for dessert]. Wine if I'm feeling daring."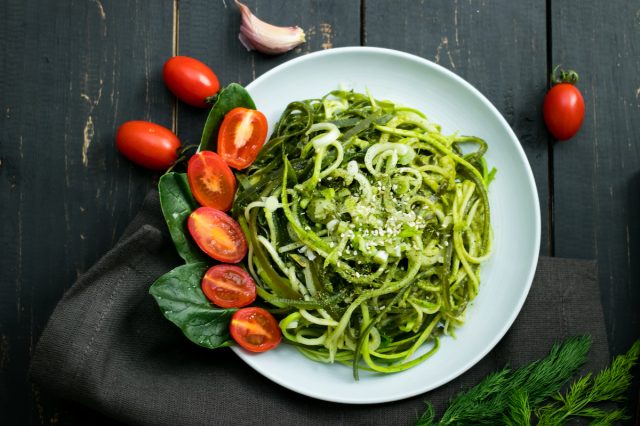 Beadle follows a mostly healthy diet, packed with vegetables. Her guilty pleasure is cheese. "Lots of cheese and TV binge watching," she says. "My fridge is a depressing place where dreams go to die. It's basically filled with cheese and not too much else… I'm relatively new to cooking, but I just tried the zucchini pasta dish and—shocker—I loved it. Vegetable noodles are a nice substitute for regular pasta, which isn't as kind to me now as it was in my twenties."
Beadle loves growing her own fruits and vegetables. "I'm back on my gardening game," she captioned an Instagram post. "Grew these. This is the third bunch I've picked this month. Could be my last, as a snake (and it doesn't matter what kind, they're all rattlesnakes to me) popped out and now I can no longer walk in my own backyard. I have ordered $800 in snake-fighting gear though…so the battle of Beads vs the serpent demons is officially on. Stay tuned. Pan con tomate time."
5
Exercising With Her Dogs
Beadle stays active walking her many dogs. "I now have four dogs actually," she says. "A stray showed up here last week (laughs). So Stella is now the fourth dog in our house. If I had a million acres, I would probably have a million dogs. Unfortunately, I have not even one acre and now have four dogs, so we're not on a really good math equation right now, but hopefully that'll get better as time goes on. I would take them all! I like them more than I like people. They bring a happiness to me that really nothing else does honestly, so it's a no brainer for me. It's just a question of time, money and space."
Ferozan Mast is a science, health and wellness writer with a passion for making science and research-backed information accessible to a general audience.
Read more
---