10 Stars' Mysterious Deaths: Unsolved Cases and Conspiracy Theories
Brittany Murphy, Bob Saget, Tupac Shakur, and more....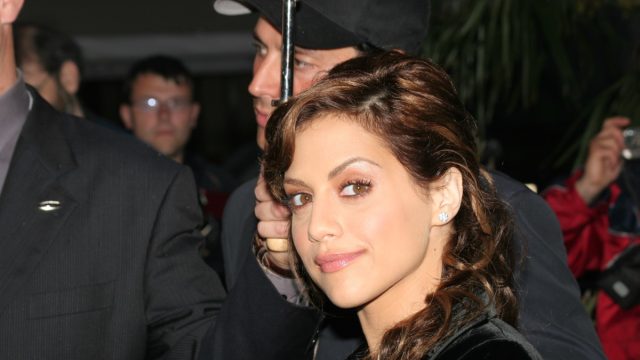 The obsession with celebrities doesn't always end when their lives do. In fact, sometimes their deaths are more mysterious and scandalous than their lives. Over the years there have been a number of mysterious celebrity deaths, which have become the subject of movies, documentaries, and endless media coverage. From unsolved murders to conspiracy theories about closed cases, here are 10 mysterious celebrity deaths that continue to haunt us.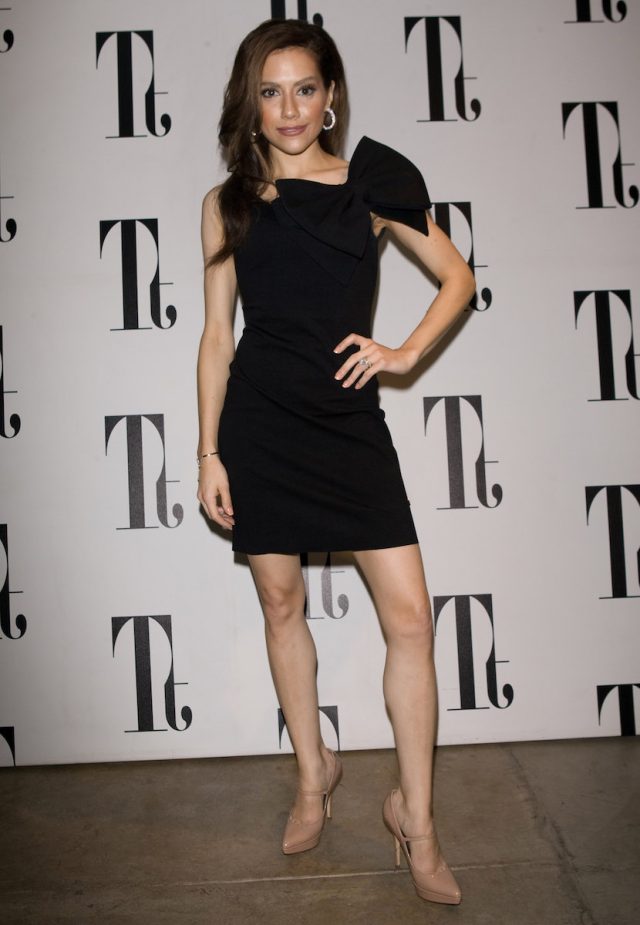 Brittany Murphy spent most of her life in the public eye. Soaring to fame after her 1995 role in Clueless, the actress was living the dream until her mysterious death at the age of 32. At the time she was married to Simon Monjack, 40, a Hollywood drifter with a shady history, who said his wife had been battling flu-like symptoms for days. Paramedics arrived at Murphy's Hollywood Hills mansion around 8:00 am and found her grasping to breathe and battling pneumonia. Two hours later she died in the hospital. After her death, her mourning husband initially refused an autopsy, which many found suspicious. Per the coroner she died of pneumonia exacerbated by anemia and multiple-drug intoxication, a cocktail of over-the-counter and prescription meds – all in elevated levels. "She had been sick at least two weeks. Had they taken her to a doctor or hospital, it would have been treatable," said assistant L.A. Coroner Ed Winter. There were rumors the house was filled with toxic mold and even one that she was murdered by her husband with her dad even claiming that an independent toxicologist found some evidence she had been poisoned with arsenic. To make the death even more mysterious, Monjack died just six months later, in a similar fashion.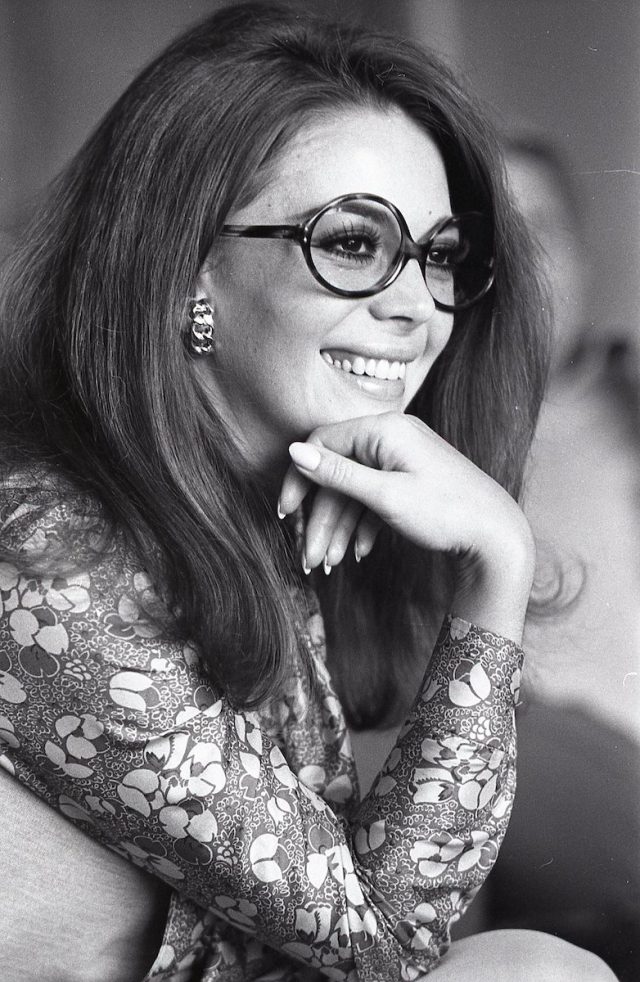 The November 29, 1981 death of movie star Natalie Wood has been one of the biggest Hollywood mysteries for over 40 years. The star, who was 43 at the time of her death, was on a boating trip with her husband, actor Robert Wagner when she went missing. There was drinking involved, so when her body surfaced hours later face down in the ocean wearing the flannel nightgown, down jacket, and socks she disappeared in, her death was ruled an accidental drowning. However, the mystery deepened when bruises were detected on her body. For years, Wagner was the prime suspect, though never charged with the crime. Thirty years after her death the Los Angeles Sheriff's Department changed the cause of her death from "accidental drowning" to "drowning plus 'undetermined factors." However, Wagner, now 87, was never charged.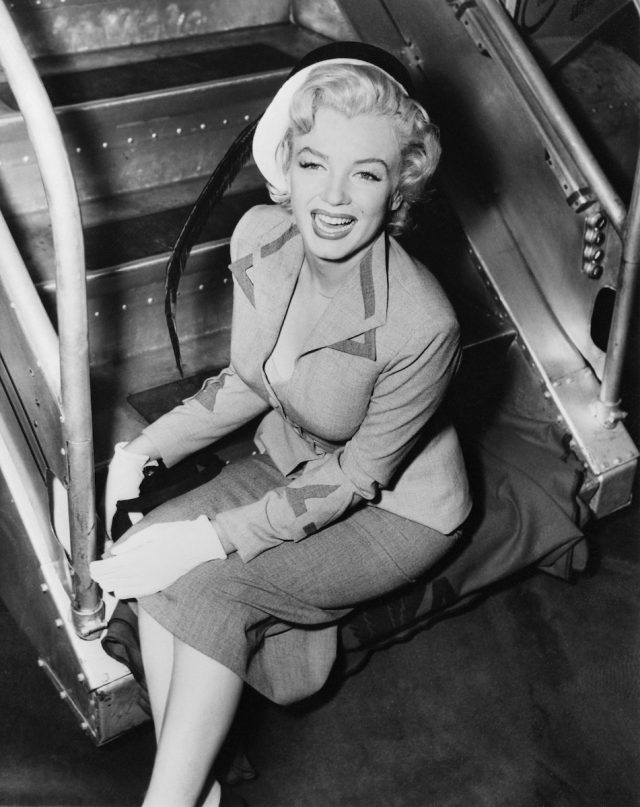 Marilyn Monroe was one of the biggest movie stars and gossip magazine fixtures of her time. But the beautiful blonde's life was cut short at the age of 36 when she was found dead on August 5, 1962, in her home in Los Angeles, a bottle of sleeping pills found next to her bed. Authorities labeled the death a barbiturate overdose and a probable suicide. However, many weren't willing to accept that Monroe took her own life. Monroe, who had reportedly been involved in romances with both John F. Kennedy and his brother, Robert F. Kennedy, became the center of conspiracy theories, with some believing she was murdered as a result.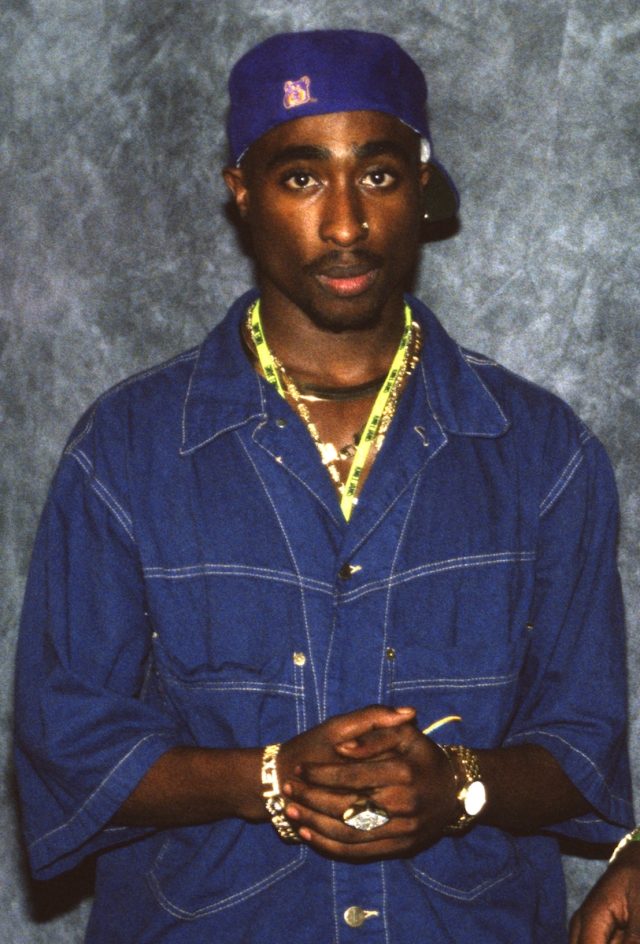 Rising hip-hop star Tupac Shakur was killed in Las Vegas in 1996 in a drive-by shooting. The New York-born rapper was just 25 when an unknown gunman in a white Cadillac shot him four times in the chest at a stoplight in Las Vegas. According to a Los Angeles Times investigation, uncooperative witnesses paired with a lack of gang-related leads resulted in an unsolved homicide case. However, many believe the murder was tied to a failed attempt at his life two years earlier, which Shakur blamed on producer Sean "Puff Daddy" Combs and rival west coast rapper Christopher Wallace ("Notorious B.I.G."). 
Aix months after Shakur's murder, another star rapper, Wallace, was also murdered. The rapper, 24, was shot multiple times in a drive-by shooting in Los Angeles on March 9, 1997, while leaving an event. as he was leaving a party. His murder is also unsolved.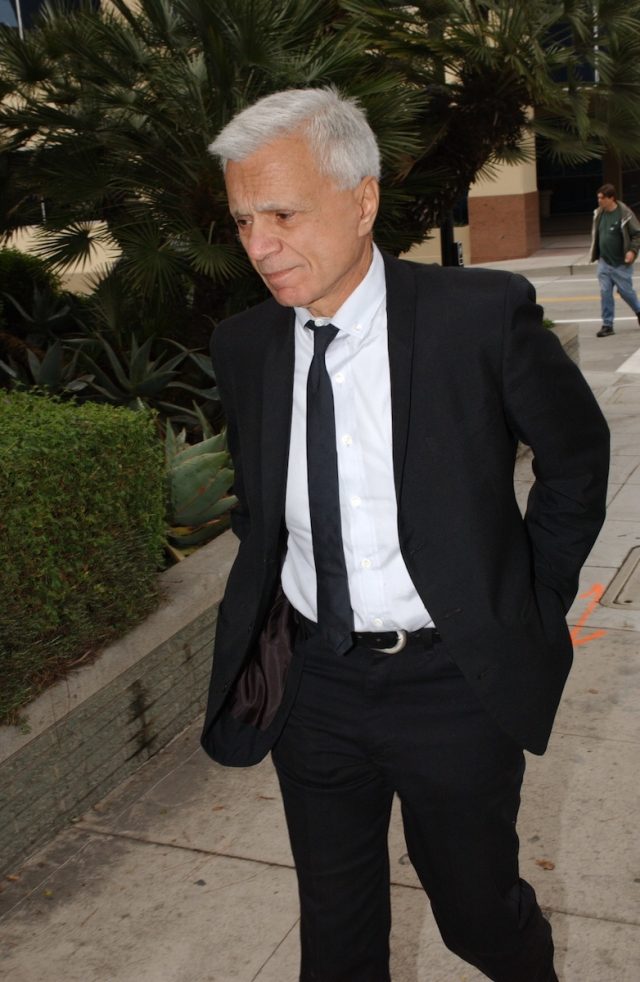 Bonnie Lee Bakley, married to Robert Blake, was reportedly waiting in the car for her husband in May 2001, when she was shot to death. Her husband was charged with murder but tried and acquitted of the crime. However, he was found guilty in a liable civil suit.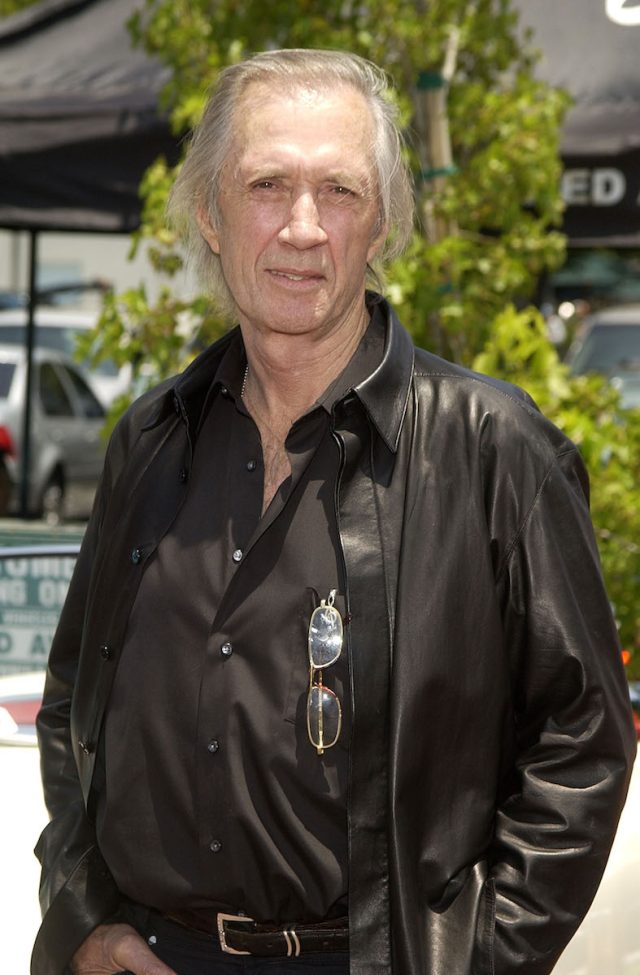 Kill Bill star David Carradine, 72, was found dead in his Bangkok, Thailand hotel room, naked and hanging in the closet, authories told the BBC. The cause of death, according to the private autopsy? Asphyxiation. While suicide was ruled out, accidental death was assumed, but his wife ended up filing a wrongful death suit against the film company producing the movie Carradine was filming in Thailand, settling for an undisclosed amount. df44d9eab23ea271ddde7545ae2c09ec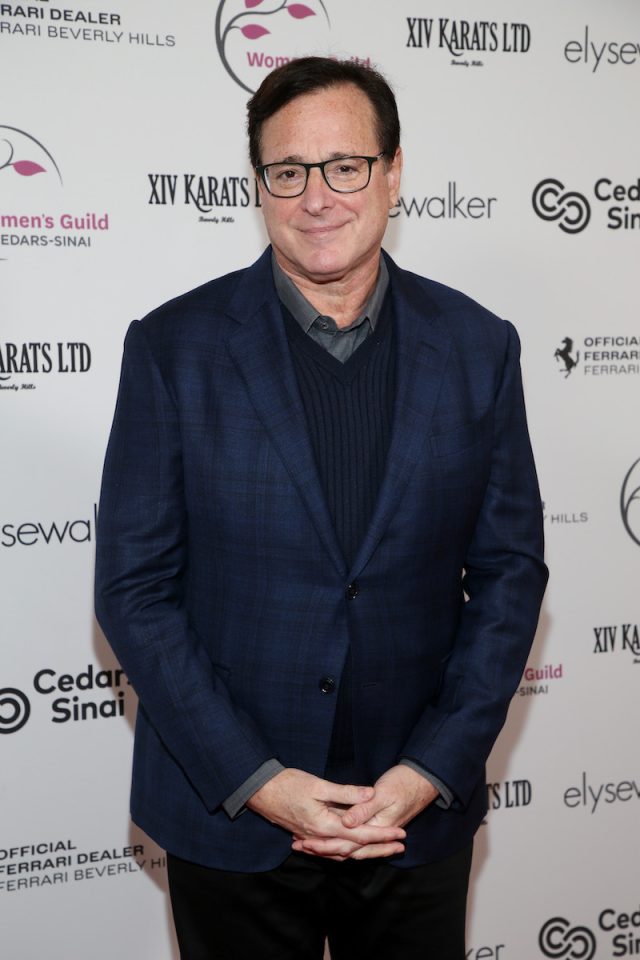 The world was shocked when Full House star Bob Saget was found dead in room 962 at the Ritz-Carlton Orlando Grande Lakes in Florida on Jan. 9, 2022, while in town for a comedy show. "He was cracking jokes, waving to people in the lobby," a hotel employee told People about Saget's demeanor in the days leading up to his death. "When people asked for selfies, he would run over and grab their phones to take the pictures with them, joking the whole time. He was a all happy, positive energy." Chief Medical Examiner Joshua Stephany, MD revealed in an autopsy that Saget's death was "the result of blunt head trauma," adding that drugs or toxins did not play a role in his death. His autopsy report noted severe fractures to the back of his head and around his eyes at the time of death. Authorities believe Saget may have fell on the marble floor of his bathroom and returned to bed after, estimating time of death around 4:00 am. "It is most probable that the decedent suffered an unwitnessed fall backwards and struck the posterior aspect of his head," Stephany said.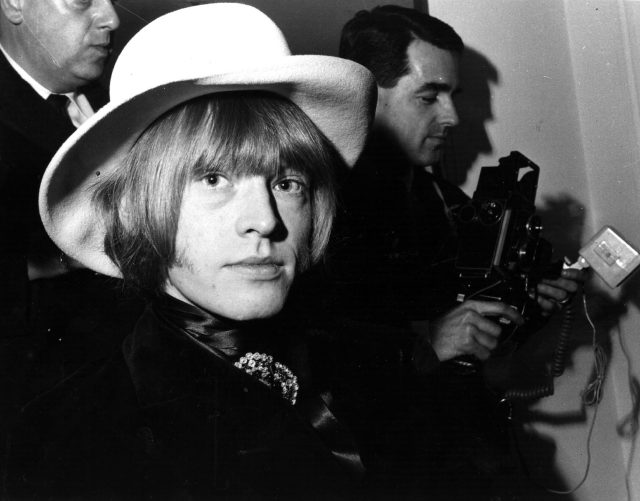 Just six weeks after Brian Jones, founder of The Rolling Stones, was let go from the band, he was found dead at the bottom of the pool of his East Sussex home. The rocker, who was reportedly dependent on drugs and alcohol, was 27 at the time of his death. According to reports, Jones was been drinking brandy and taking sleeping pills and was "unsteady on his feet" with "garbled" speech the night of his death. The death was classified in his autopsy due to drowning, later clarified as "death by misadventure." However, his daughter Barbara Marion, maintains that he was murdered, with builder Frank Thorogood as the main suspect. According to Thorogood's friend Tom Keylock,  he even confessed to the murder on his deathbed. "He said to me 'I'll tell you something after all these years, but you gotta promise not to say anything until after I die…It was me who done Brian," he said. 
As a teenager, Divya Bharti made a name for herself in Tollywood and Bollywood cinema. However, her life came to a halt on April 5, 1993, when she fell off the balcony of her fifth-floor Mumbai apartment while enjoying a night with her husband and friends. While she had been drinking the night of her death and authorities believe she slipped and fell off the balcony, conspiracy theories swirled that foul play was involved, that a guest may have pushed her or Indian gangsters were involved. The last person to see her alive was her maid, Amrita, who died just one month later, which added fuel to the theories. "There was no question of suicide or murder…she was not depressed. She was the kind to give you depression!" her father said about the speculation. "It was an accident. She sat on the ledge, lost her balance and fell. Sadly, all flats had grills except hers. Cars would always be parked below but that night there was not a single one. She fell directly on the ground. I was shocked and lost my senses. But eventually you have to face the truth."
Leah Groth has decades of experience covering all things health, wellness and fitness related.
Read more
---