20 Amazing Bodies of Women's Basketball Players 
Here's how they stay in shape.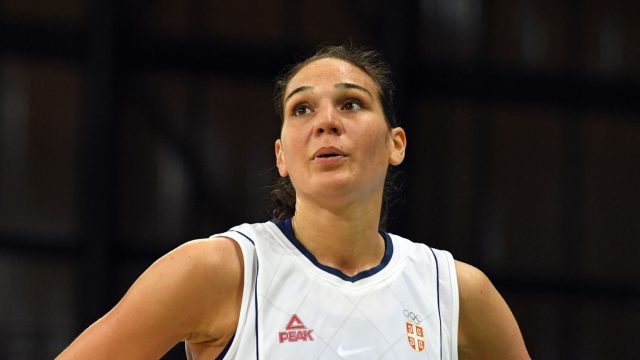 The world of women's basketball is filled with remarkable athletes who not only excel on the court but also dedicate themselves to maintaining exceptional physical and mental well-being. In this article, we delve into the lives of 20 exceptional women basketball players, exploring their training routines, recovery methods, and personal philosophies. From Alba Torres' relentless teamwork ethos to Miranda Ayim's holistic approach to wellness, these athletes offer insights into their journeys, inspiring us with their commitment to excellence both on and off the court. Join us in celebrating these incredible women who redefine the standards of athleticism and perseverance.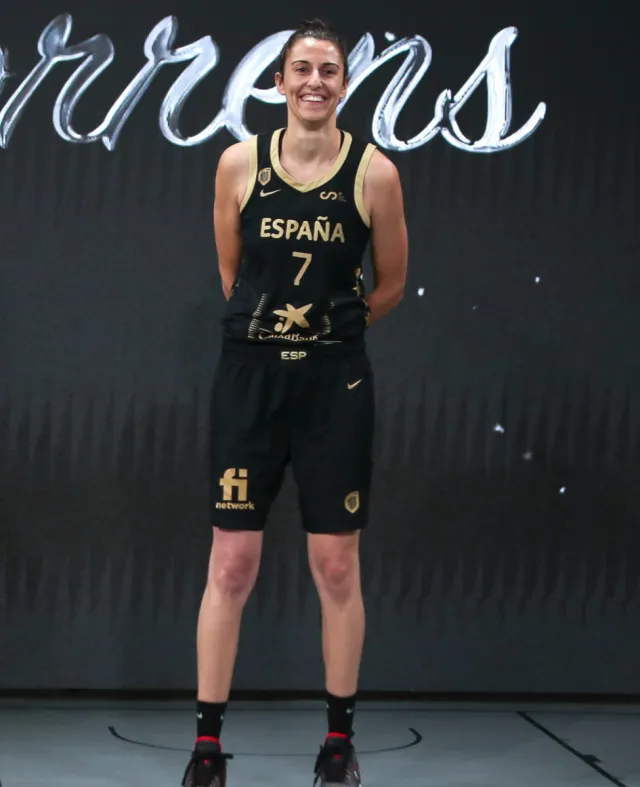 Alba Torres opened up about her approach to playing basketball in an interview with Atlantico. "We are aware of the challenge that is a Eurobasketball and it is difficult. All the teams come with their potential and are playing very well. We have had many changes and in the last championships we have not had the results that we would like. But it is true that we compete in all of them and this is positive. The line between winning and losing was very fine and this allowed us to take small steps as a team. We arrived with humility and with the desire to work. We focus on that first group because, if we don't get past it, there's nothing else. And we focus on the day to day."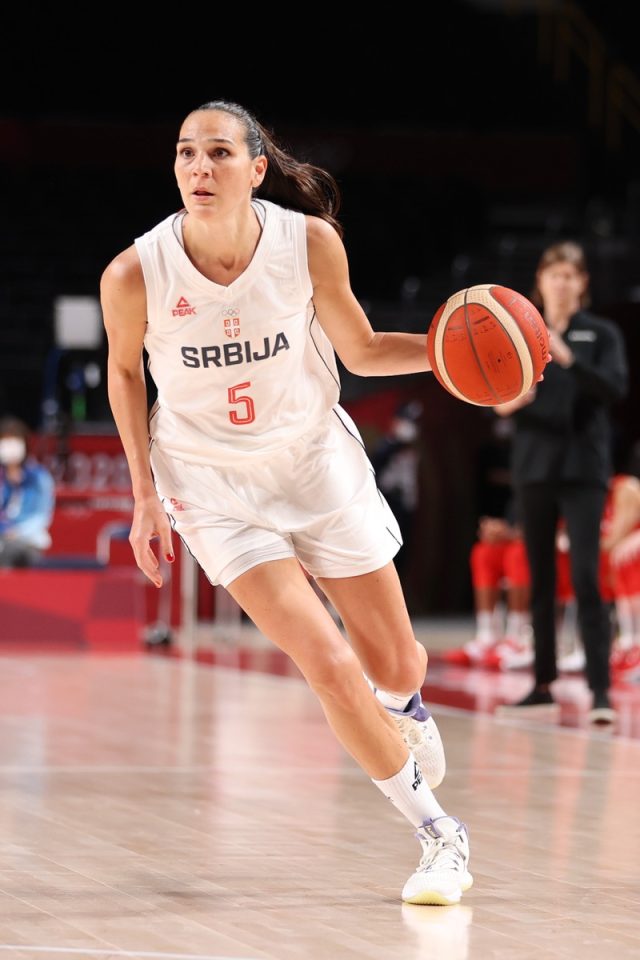 Sonja Vasic makes sure to stay in shape, and she isn't always alone. One thing Vasic does to stay in shape is do planks. She shared this photo on Instagram of herself and her husband, rower Milos Vasic, doing planks together. Vasic captioned the post, "They say a minute goes fast until you tried planking. Well… a month on average is just 30days.. 𝐞𝐱𝐜𝐞𝐩𝐭 𝐭𝐡𝐞 𝟗𝐭𝐡 𝐦𝐨𝐧𝐭𝐡 𝐨𝐟 𝐩𝐫𝐞𝐠𝐧𝐚𝐧𝐜𝐲, 𝐰𝐡𝐢𝐜𝐡 𝐡𝐚𝐬 𝐚𝐛𝐨𝐮𝐭 𝟏,𝟎𝟎𝟎 𝐝𝐚𝐲𝐬."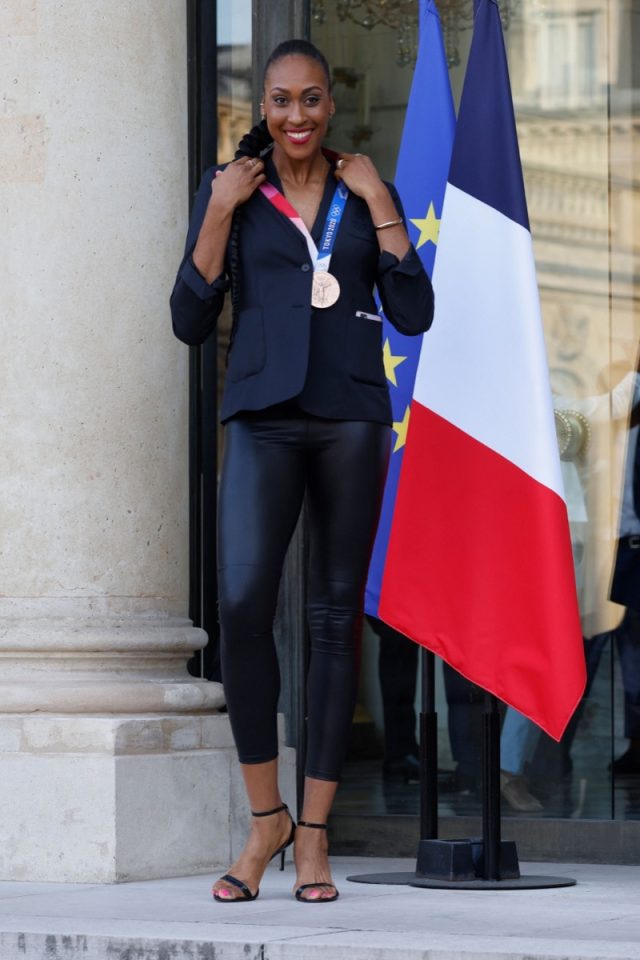 Sandrine Gruda prioritizes her recovery sessions. One thing she likes to do is cryotherapy. Gruda shared this video on Instagram of herself doing a session. She captioned the post, "Cryotherapy ❄️ a treatment I love doing to my body 😍Have you ever done cryotherapy? On what occasion did you do? Do you do these regularly?"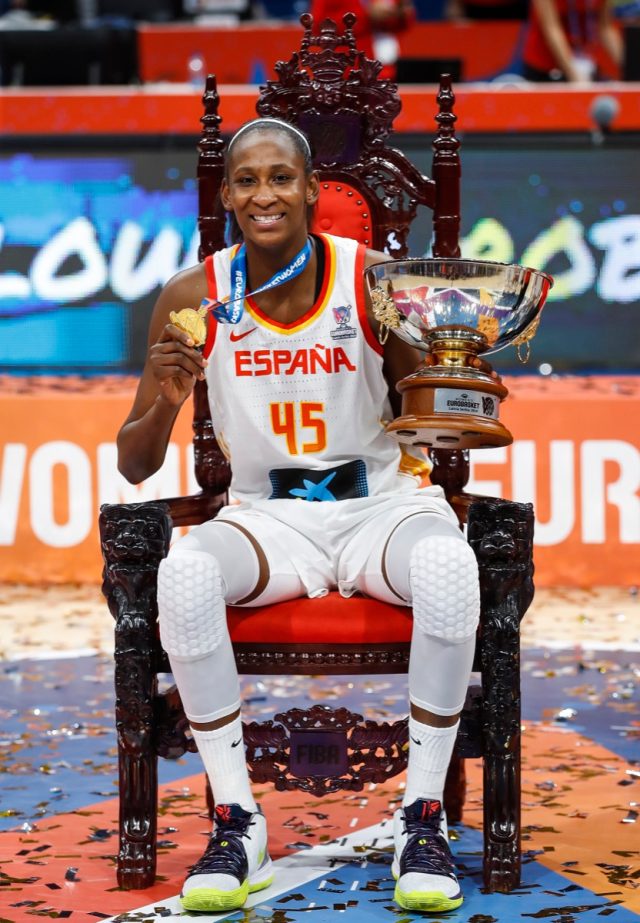 In addition to playing basketball, Astou Ndour wants to inspire others. Specifically, she wants to help other young girls who want to play sports. "I always said in my head that I had to help children," Ndour-Fall told the FIBA Foundation. "So that's what I do now every time I go back home, because at their age I was not in a comfortable situation. It was very difficult and even more so for a girl."df44d9eab23ea271ddde7545ae2c09ec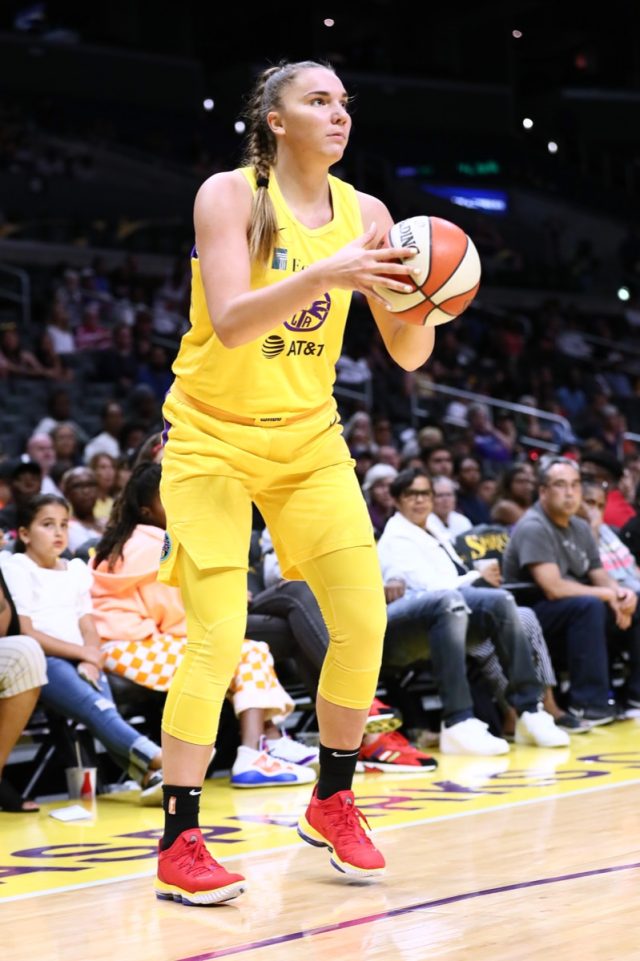 Maria Vadeeva tells Nothing But Nylon that she wants to help other girls get into basketball. She has her own camp in Russia. "The range of girls interested in playing basketball is very narrow. I wish it becomes more popular in Russia over some years, because my country has a very rich historical heritage in women's basketball, a lot of great players. I want to help raise new talents, that is why I am launching my first basketball camp for girls this summer."
Isabelle Yacoubou likes to weight train to keep herself in shape. She shared this video of herself doing deadlifts with a barbell on her Instagram. Yacoubou captioned the post, "My fitness has become a passion."
Evelyn Akhator talked about her approach to the game in an interview with Dallas News. "I'm a rebounder. That's what I've been taught how to do. For you to rebound, you have to compete to get the ball. So you have to hustle, be tough. I think that is one thing physically I had in my head. Coach Fred obviously said respect with no fear, play hard and have fun. Part of the system, the definition of playing hard is playing hard on defense, rebounding the ball, talking, communication. And I think rebounding and playing defense is something I know I can do well and still get better at because I'm still learning. Every other thing will fall into place."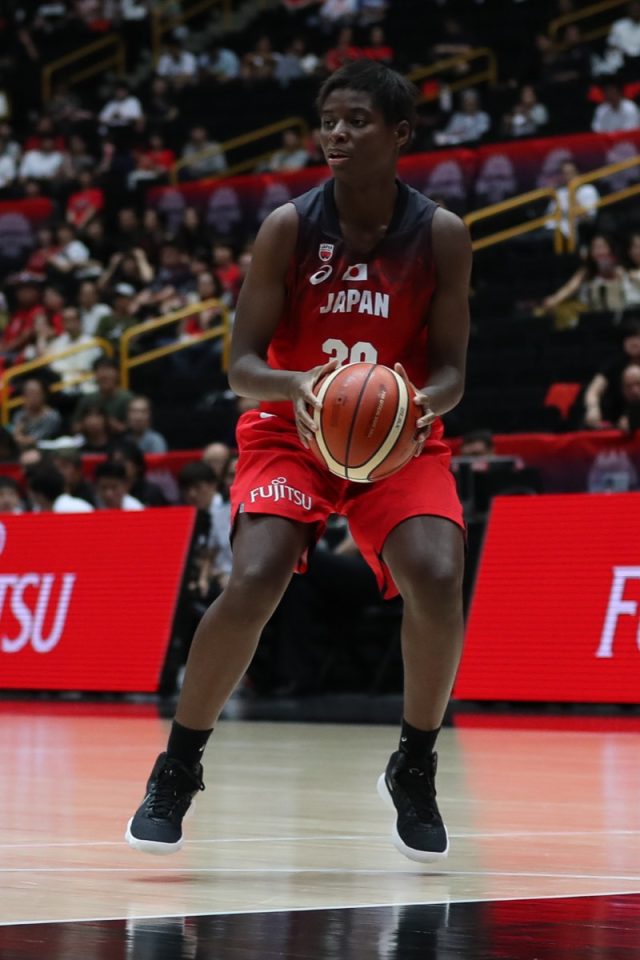 In an interview with Japan Up Close, Evelyn Mawuli talked about her life and career. One hting she opened up about was how she stays positive when she receives a lot of negative and hurtful criticism. "Even if you don't notice it, you may say things that hurt. I understand this is a little difficult, but I know while I can't control the things I don't understand, if I can imagine them, I can become closer to them and treat them with love."
In 2020, Temi Fagbenle decided to take a break from basketball to give her body a chance to recover. "I've been playing for the Minnesota Lynx for all my career, but this year I've actually decided, before Covid, to take a break from the WNBA," she said in an interview. "I know I needed a break. This would be just a temporary break, for my body. So I was going to take the summer off, this was my plan this year. In the meantime, I would work on other things that interest me, like modelling, acting, running my business."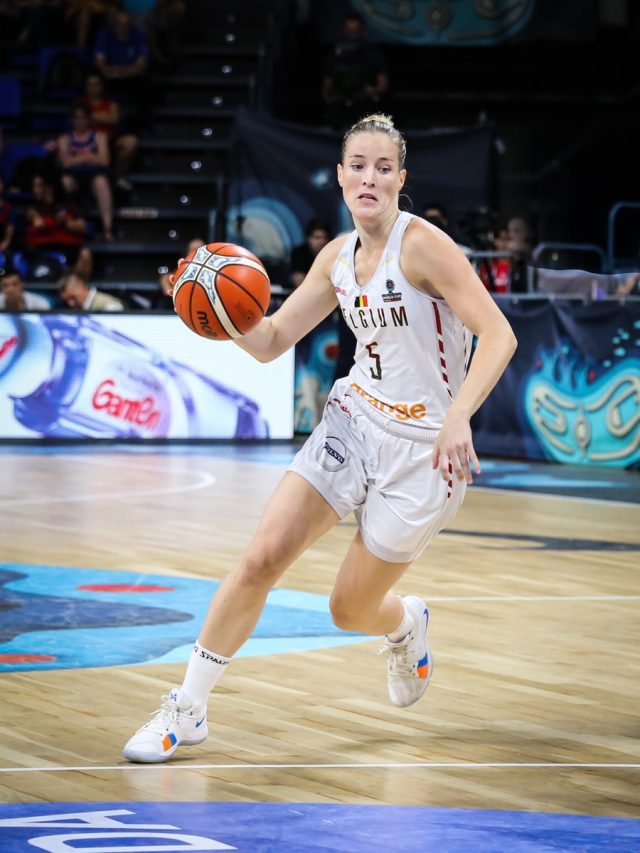 Kim Mestdagh shares a bunch of her favorite workouts on her Instagram. In this video, she is seen doing different exercises with weights, including deadlifts, squat lunges, and weight lifting. She also does pull-ups in the clip, and captioned it, "Summer."
Nika Baric does a lot of outdoor activities to stay in shape. One thing she likes to do is go hiking. In this set of photos she posted on Instagram, she is seen hiking up a mountain and going swimming. Baric captioned the post, "What a life." She also shared these photos of herself hiking in Slovenia.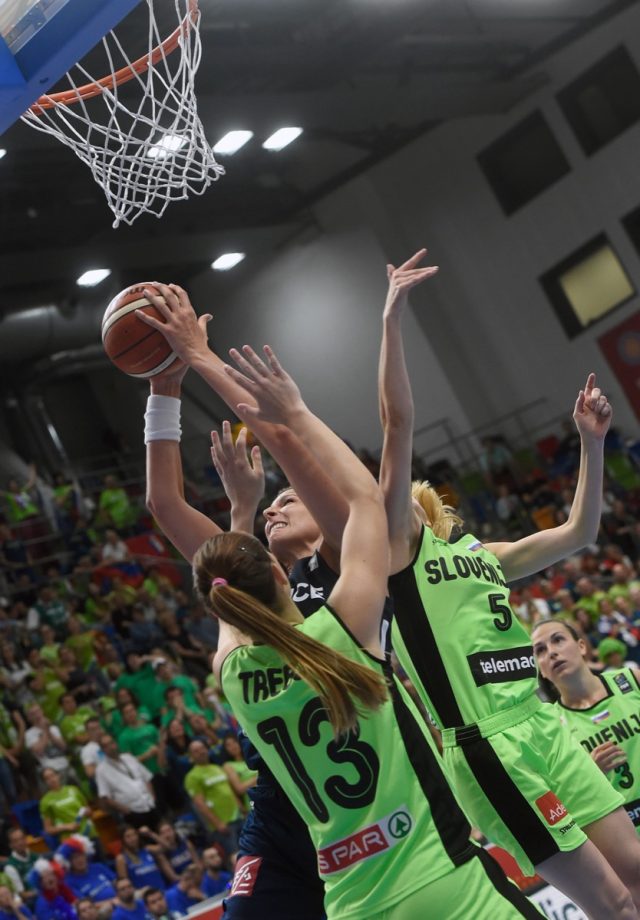 Tina Trebec likes to spend time outside. She spends a lot of time at the beach. Trepec shared this photo on Instagram of herself wading in the water, captioning it, "Fifty shades of blue. 🐳💦💙Happiness is blue sea and white sand. Or with just one word, Cyprus. Amazed by the colours and clearness of this beach." 
In an interview with Basketball.ca, Bridget Carleton talked about how she stayed in shape during the pandemic. "I think [the time at home] did help me, it gave me time to relax and get a routine. My nutrition was more consistent than it ever had been because I wasn't traveling as much. I don't know, it was kind of a blessing in disguise for me."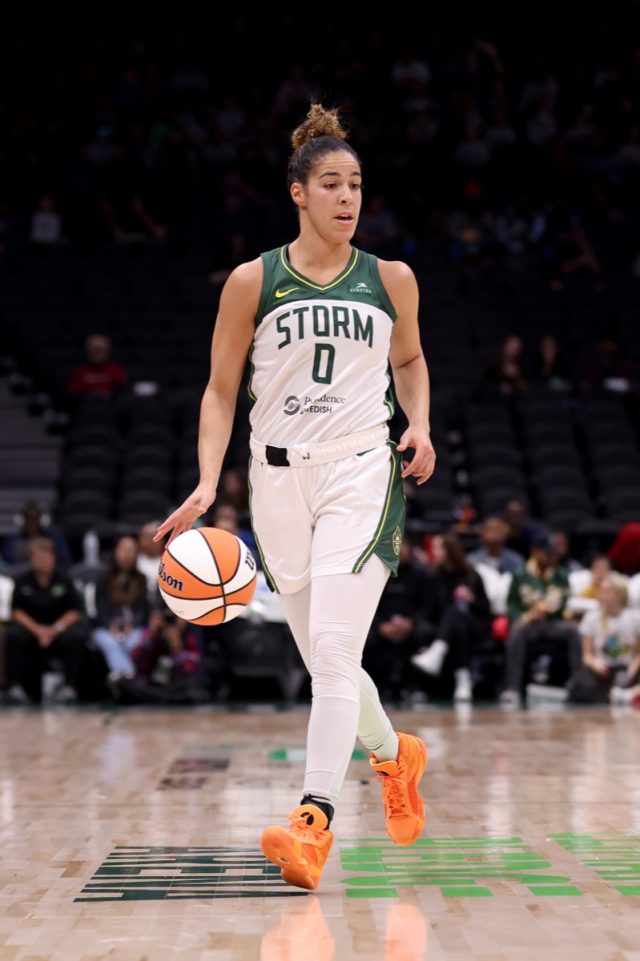 Kia Nurse talked about returning to basketball after the pandemic with CBC. "I feel like we've been in this bubble for three years and it's like 15 days. But I think it's been something that's really exciting, just in the sense that for the last two months it was just me and my trainer in the gym and no one else."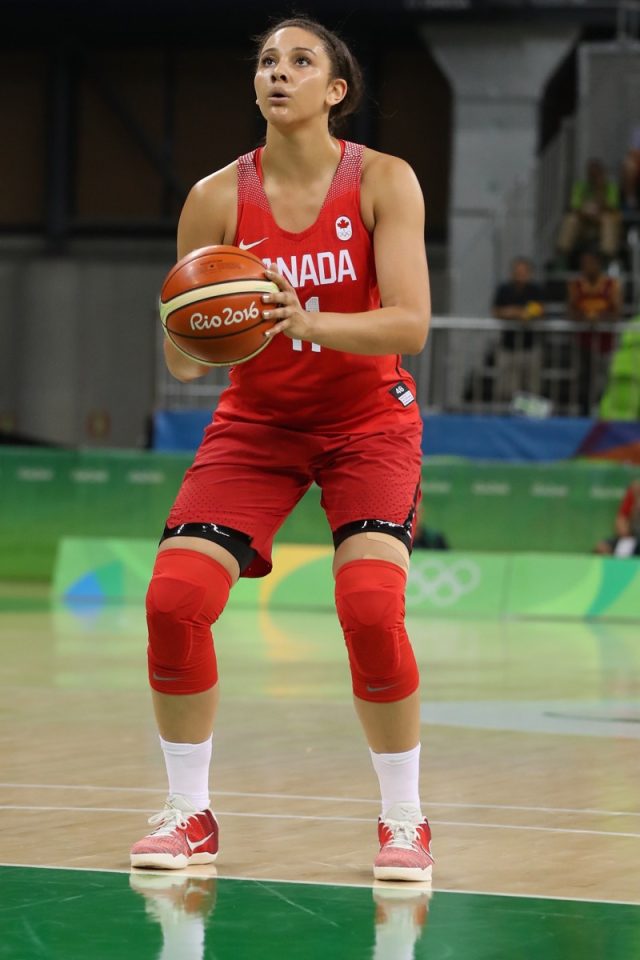 In an interview with The Irish Times, Natalie Achonwa talked about how she got into being a leader and activist. "I was fortunate enough to learn from a great leader and coach, Muffet McGraw. She's somebody that is passionately her, she is unapologetically her. How bold she is and how strong she is gave me the confidence to be myself. That's really where this platform started to develop and how I use it."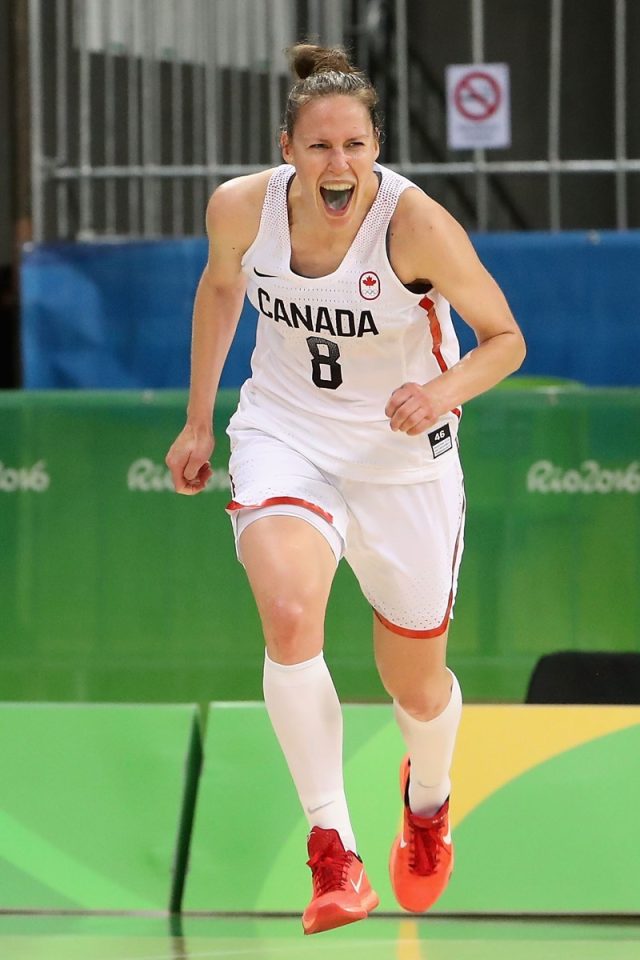 Kim Gaucher shared her diet with PTMollie.com prior to the 2016 Olympics. "Basically I never limit myself on fruits and vegetables. I have a couple fruit smoothies a day and never have a problem getting those in. I've tried to not go the supplement route. More yougurt and chocolate milk seem to get the job done. No red meat, and have tried to eat more fish than poultry lately. I've always eaten very clean and I think that's why I've been able to stay at this level for such a long time."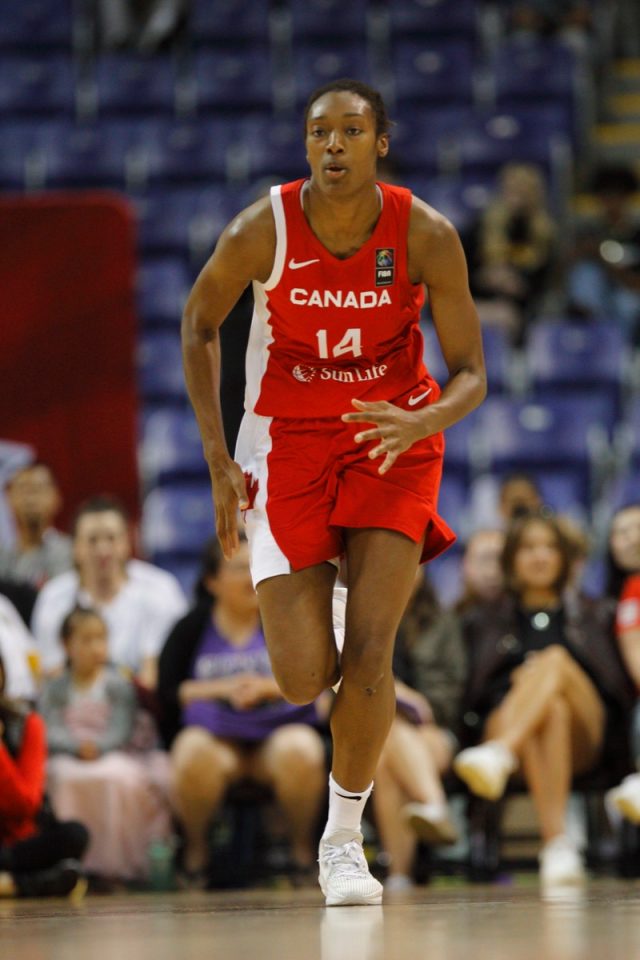 In an interview with Hello Icon Magazine, Kayla Alexander talked about how she recovers from her busy life. "Rest is good, it allows our bodies to heal and recover. It allows you time to get clarity and new perspective, and re-energizes you. For me a healthy and balanced lifestyle includes getting consistent and good nights sleep, eating healthy, staying active and spending quality time with the Lord, my loved ones (friends and family) and in nature. There is something about God's creation that inspires me, sparks creativity and truly allows me to unwind."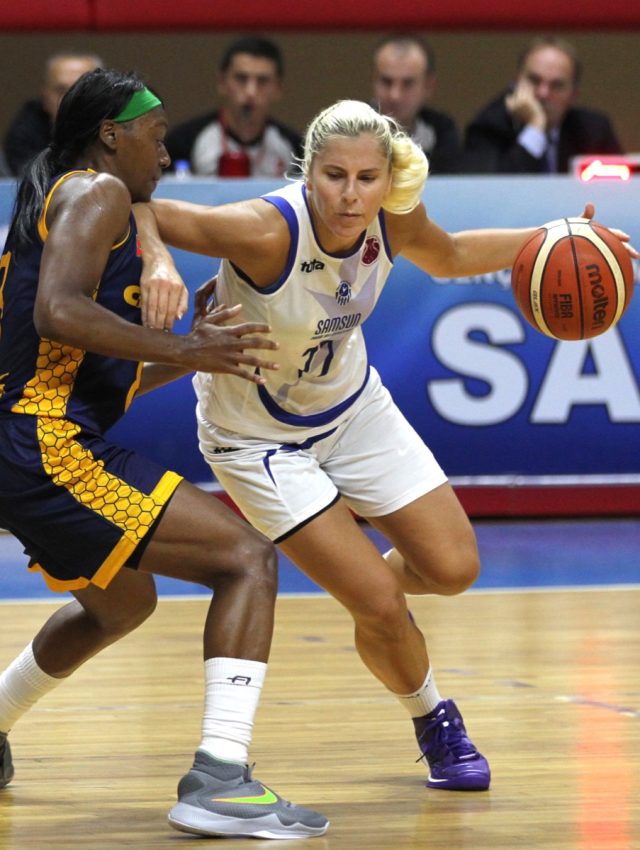 One thing Elina Babkina does to stay in shape is weight train. She shares a bunch of posts on Instagram of herself in the gym. In this set of photos, she is seen doing a wall sit and shoulder presses with hand dumbbells. Babkina captioned the post, "Prove yourself to yourself NOT to others."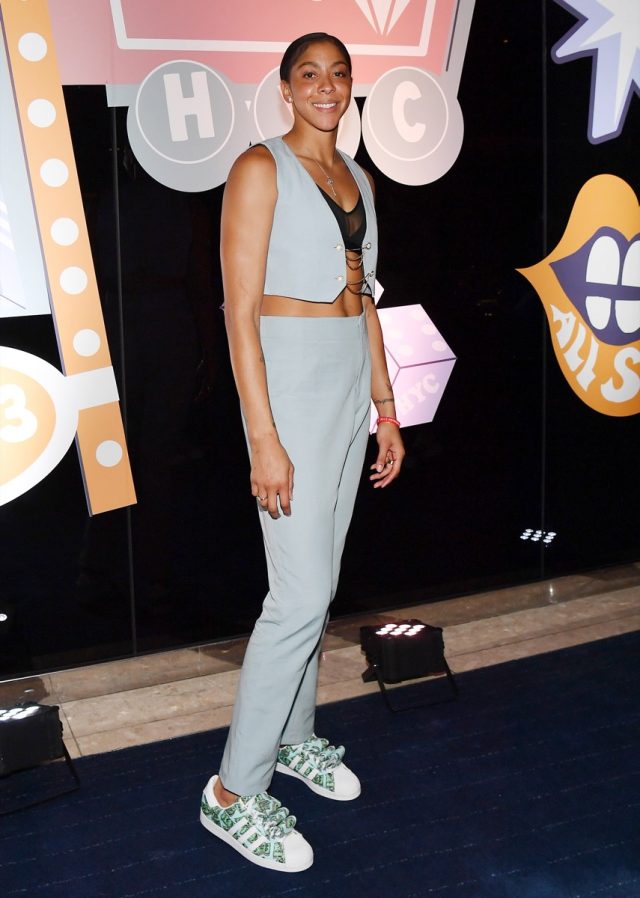 Candace Parker wants to be a role model to her daughter and to other kids. She tells SB Nation, "It's so important for me, not just as a professional athlete, but as a mom, to show my daughter a healthy way of life. Yes, it is eating, it is taking care of yourself in that way, but it's also having an active lifestyle. And a lot of, people because they don't know how or they don't know what to do, they don't do it. And so, obviously girls in sports and activity and movement are things that I'm super passionate about."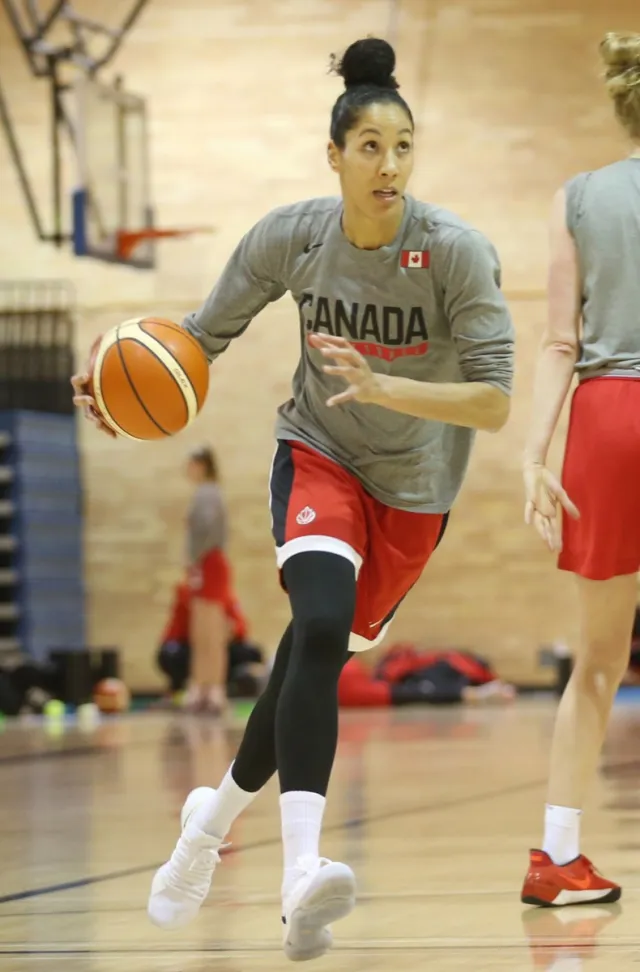 In addition to playing basketball, Miranda Ayim also has her own wellness blog. In this post, she talks about reducing things in her life and not comparing herself to others. "We have a tendency to compare, even in worthy pursuits like trying to simplify our lives. If your neighbour's house looks like an advertisement for Spartan living, that doesn't make her better than you. If your acquaintance has a penchant for high fashion, that doesn't make you better than him. Simplification is a personal process. What starts in the physical realm spills over into the mental and spiritual realm. It ends up being a tidying up overhaul—getting rid of the inessential distractions and hitting reset."
Anna Bechtel is a freelance writer currently based in Hamden, CT.
Read more
---