Adele Tearfully Cancels Concerts Due to COVID Issues
"Listen, I'm so sorry, but my show ain't ready," she said tearfully.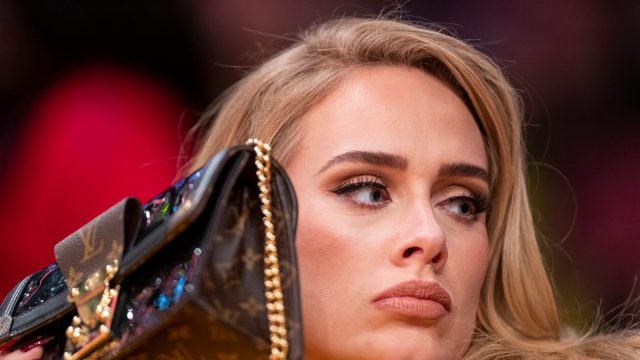 Singer Adele just tearfully announced she's cancelling her concert dates due to COVID issues—both because of supply delays and outbreaks among her team. "All dates will be rescheduled. More info coming soon" she captioned her Instagram announcement, with a broken heart emoji. Here's her complete statement, which she delivered while crying regretfully:
`
"Listen, I'm so sorry, but my show ain't ready. We've tried absolutely everything that we can to put it together in time and for it to be good enough for you, but we've been absolutely destroyed by delivery delays and COVID—half my crew, half my team are down with COVID. They still are, and it's been impossible to finish the show and I can't give you what I have right now. And I'm gutted—I'm gutted and I'm sorry, it's so last minute we've been awake for over 30 hours now trying to figure out and we run out time and I'm so upset and I'm really embarrassed. And I'm so sorry to everyone that's traveled—again, I'm really, really, sorry. I'm really sorry. We're on it. We're gonna reschedule all of the dates. We're on it right now. And I'm gonna finish my show and I'm gonna get it to where it's supposed to be. I'm so—I'm so sorry. It's been impossible. We've been up against so much and it's just not ready. I'm really sorry. Sorry."
Adele had been scheduled to perform "WEEKENDS WITH ADELE, an exclusive residency in the Colosseum of Las Vegas' famed Caesars Palace Hotel beginning Friday January 21, 2022." It was sparked by her new album, 30, which Adele described as one of her most personal yet. "I was certainly nowhere near where I'd hoped to be when I first started it nearly 3 years ago," she wrote of the album. "Quite the opposite actually. I rely on routine and consistency to feel safe, I always have. And yet there I was knowingly — willingly even, throwing myself into a maze of absolute mess and inner turmoil!"
"I've learned a lot of blistering home truths about myself along the way," she continued. "I've shed many layers but also wrapped myself in new ones. Discovered genuinely useful and wholesome mentalities to lead with, and I feel like I've finally found my feeling again. I'd go as far as to say that I've never felt more peaceful in my life. And so, I'm ready to finally put this album out."
The Omicron variant of the coronavirus has pushed COVID cases to more than 800,000 a day. Here's Adele announcing the news of the cancellation:
---