Alex Scott in Bathing Suit Says "Cheers"
Here's how she stays so fit.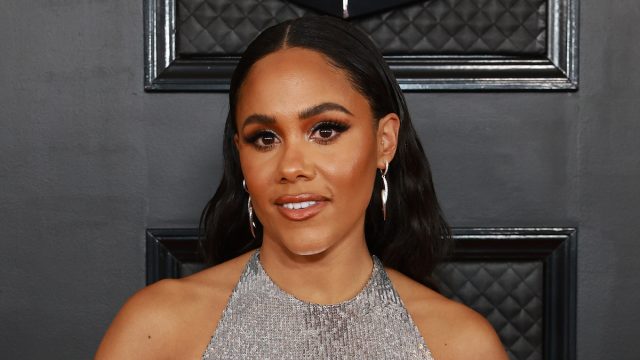 Alex Scott, the celebrated soccer star and sports commentator, is embracing the summer season in her stunning bathing suit. With a striped swimsuit accentuating her amazing body, Alex shares her vibrant spirit in the latest social media post, accompanied by the caption, "Cheers." But what's her secret to staying in such incredible shape? In this captivating read, we uncover five key practices that keep Alex Scott fit, supported by captivating photos that demonstrate their effectiveness. From her early morning routine to boxing sessions, invigorating runs, nourishing breakfast choices, and her newfound love for dance fitness, Alex's journey inspires and motivates readers to embrace a healthy and active lifestyle.
`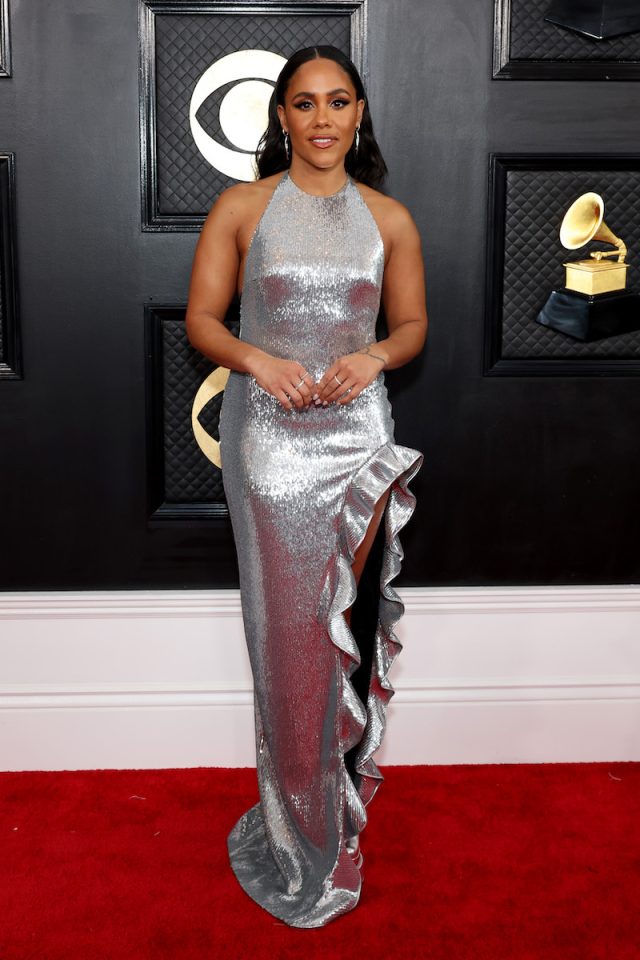 Alex is an early riser. "'Most mornings I wake up – I'm an early bird – at 7 o'clock or around that time," she told Women's Health. "I try to get at least eight hours of sleep every night but we all know that with life the way it is, sometimes it doesn't happen." Mist days she doesn't even need an alarm. "The strange thing is, I set my alarm but something in my brain tells me if I have to wake up at a certain time, I wake up before my alarm goes off. I don't know why. I literally look at my phone and think, "Oh, I've got to be up in 5 minutes!'"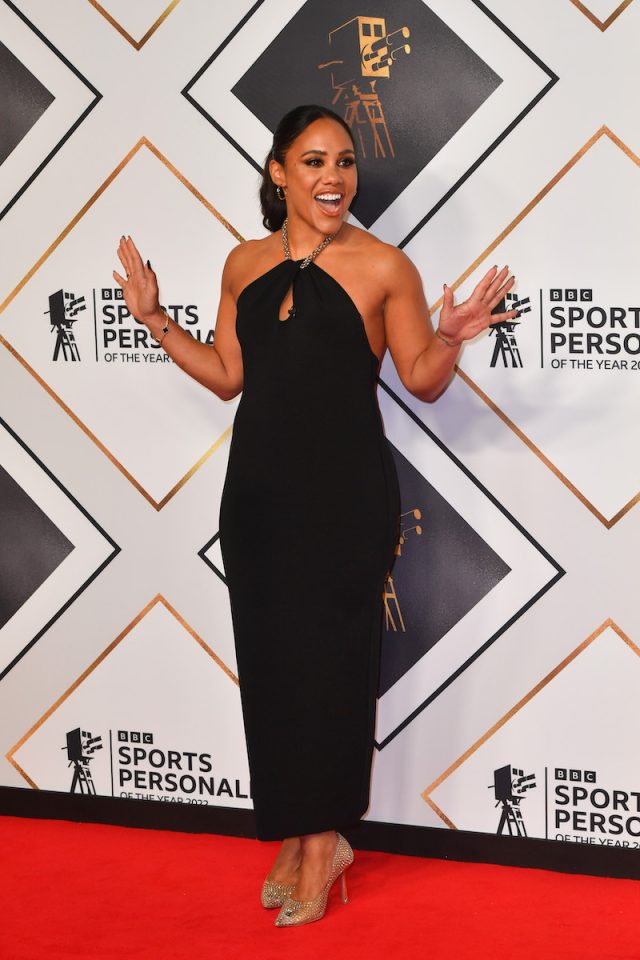 Right after she wakes up, Alex breaks a sweat. "I love exercising first thing in the morning," she told Women's Health. "I would normally get up and, if I'm going to my boxing class, [I'll] be there by 8 am."
df44d9eab23ea271ddde7545ae2c09ec
Another way she likes to exercise? "I've been doing 5k runs a lot recently. Music on and just run," she added to Women's Health. "I've actually just got into the habit of listening to a podcast while I'm running. I always used to think it was strange and I was like 'How do people do that?' when actually it helps you get through the run and by the end of it, you've either learned about someone, their personality, their character or learned something new about life."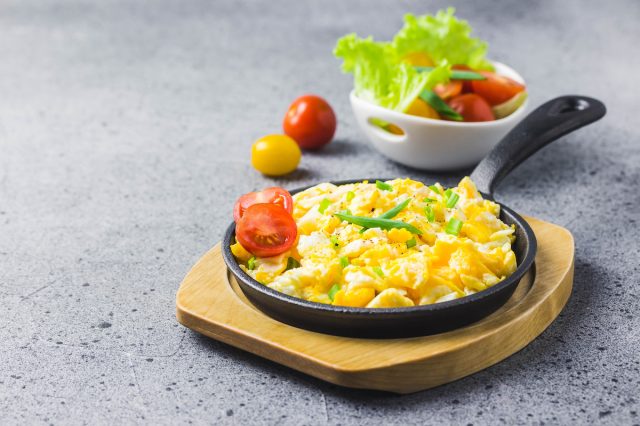 "I don't have a specific time when I eat breakfast," Alex told Women's Health. "If I'm going to work out it takes me a while after my workout to go and get a green juice or scrambled eggs – I do love scrambled egg on toast and avocado. I tried to get into the whole coffee thing but it really isn't me. I love my tea – no sugar, not too weak, not too strong."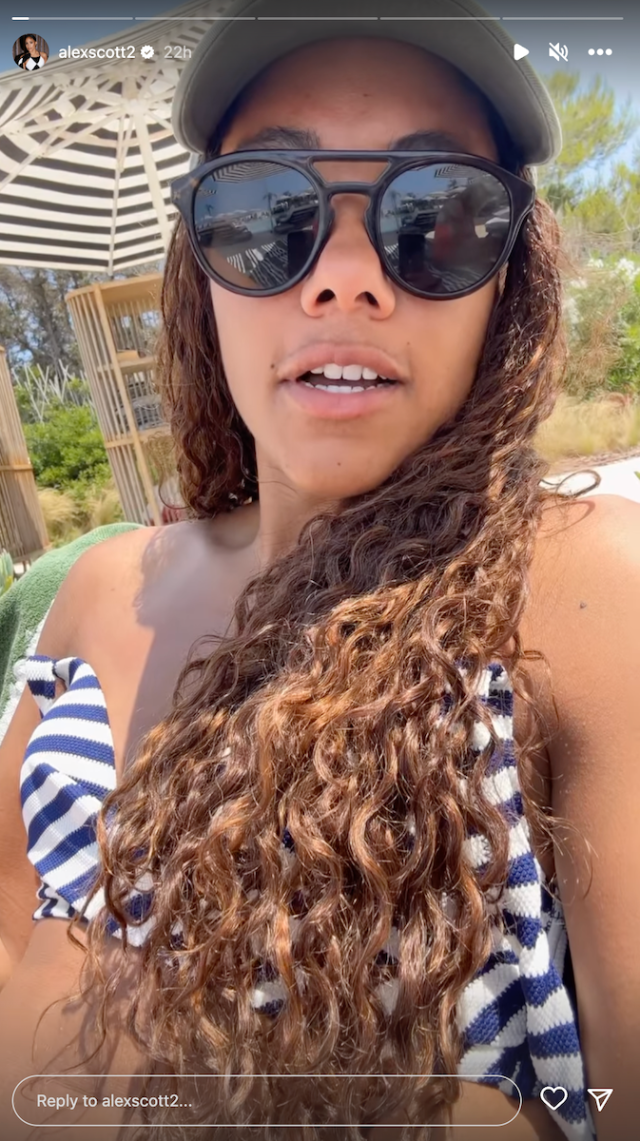 After competing in Strictly Come Dancing, Scott has a love for dance fitness. "We create so many negative associations with fitness, but just make it fun," she told the Telegraph. "If you hate running, don't do it. Find a local park fitness class and go with some friends instead. Cycle to work. Find pockets of time to do little bits of fitness here and there. Thanks to Strictly I've fallen in love with dancing, so I'll be looking for a dance class that I can do once a week. I've lost so much weight during the show – I've been eating loads during training, but dancing just blitzes calories."
Leah Groth has decades of experience covering all things health, wellness and fitness related.
Read more
---