Brittany Mahomes in Bathing Suit Salutes Her "10/10 Husband" Patrick
Here's how she stays in shape.
Brittany Mahomes and her husband, two time Super Bowl champion, Patrick Mahomes, are currently on vacation together. She recently shared some highlights on Instagram. In them, Brittany sat in a poolside cabana, while her husband stood nearby. Brittany wore a black two-piece swimsuit, looking gorgeous. She captioned the post, "10/10 Husband." How does she stay so fit? Read on to see 5 ways Brittany Mahomes  stays in shape.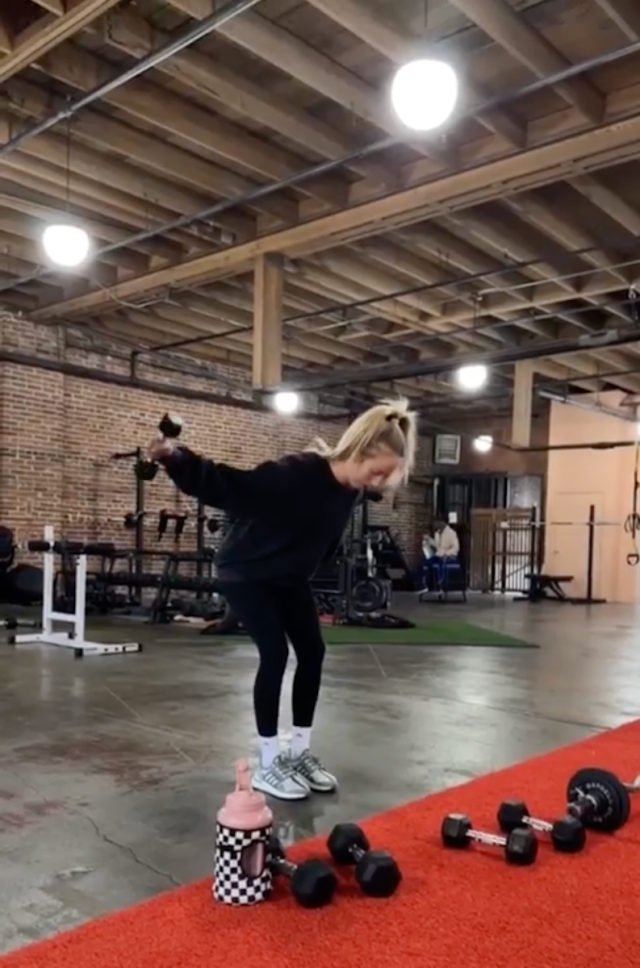 Mahomes shares a bunch of her favorite workouts on Instagram. One thing she likes to do is weight train. In this video, Mahomes is seen doing a bunch of different exercises with weights. She is seen doing shoulder presses, bicep curls, tricep curls, and side arm lifts. Mahomes captioned the post, "Feeling real motivated." The Mayo Clinic states, "Strength training may enhance your quality of life and improve your ability to do everyday activities. Strength training can also protect your joints from injury. Building muscle also can contribute to better balance and may reduce your risk of falls. This can help you maintain independence as you age."df44d9eab23ea271ddde7545ae2c09ec
2
She Works Out Her Entire Body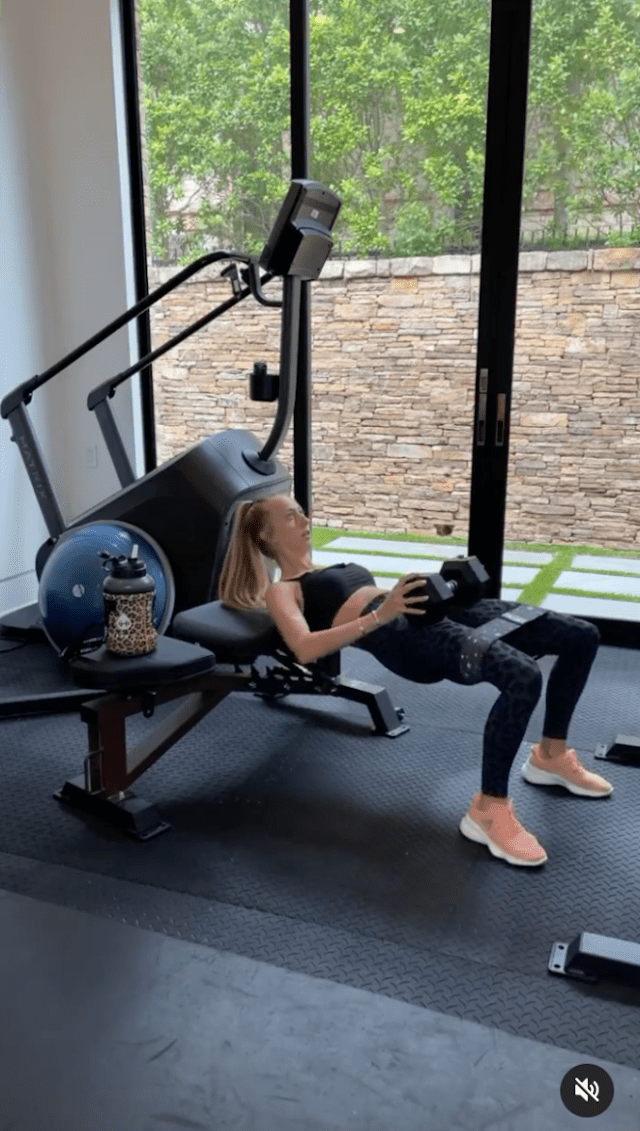 Mahomes has an impressive figure. She makes sure to workout her entire body. Mahomes shared this video on Instagram of herself doing a full-body session in her home gym. In it, she is seen doing squats with hand weights, one armed bicep curls, arm swings with weights, and bridge raises. Mahomes captioned the post, "Full Body Werkkkkkkkk🔥💪🏼10-15 reps
3-4 Rounds."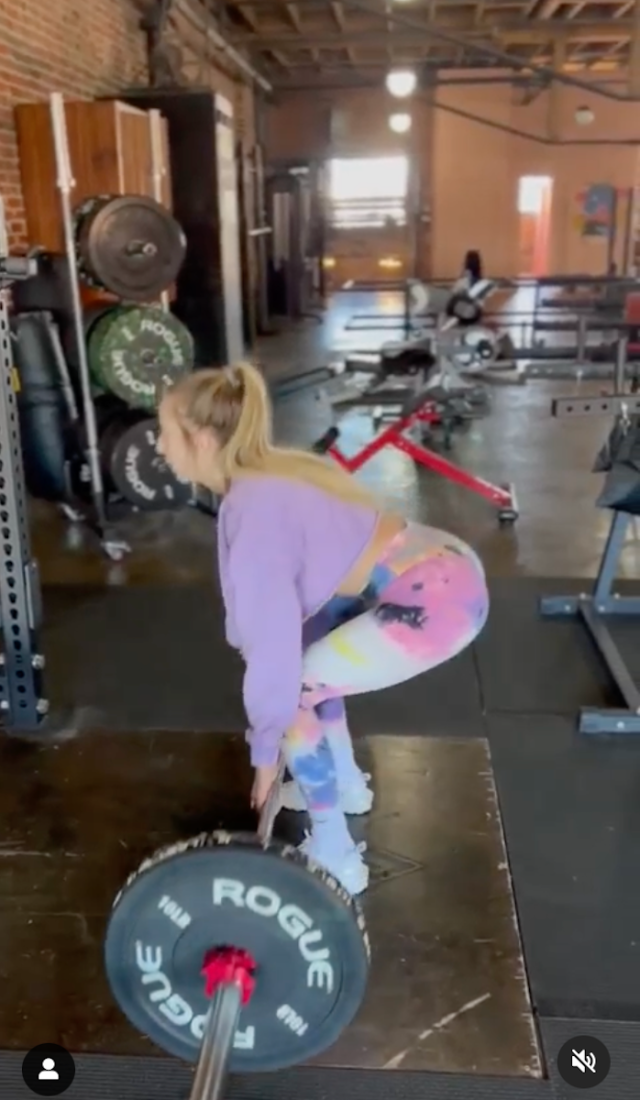 Mahomes has amazing legs. And she also doesn't skip leg day. In several of the workout videos she posts on Instagram, she is seen doing a lower body workout. Mahomes shared this video of herself doing different leg exercises in the gym. In it, she is seen doing squats with a barbell, double and single leg lifts with a weight, and lunges. She captioned the post, "Raise ya hand if ya love leg days even when they are brutal."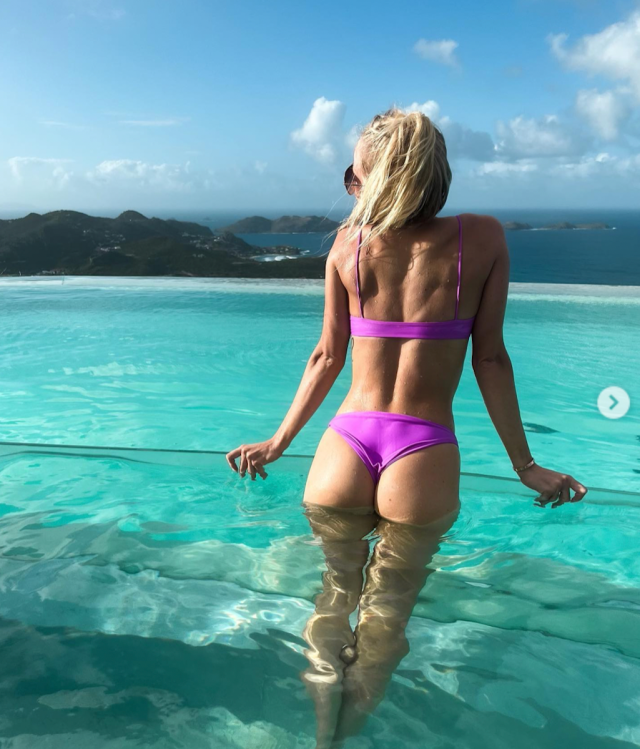 Mahomes likes to swim to stay in shape. She shared these photos of herself in a pool while on vacation on Instagram. Mahomes captioned the post, "On the Instagram Husband series, here's todays update…@patrickmahomes killed it." Better Health states that swimming has a lot of benefits. "Swimming is a great recreational activity for people of all ages. Recreational swimming can provide you with a low-impact workout and it's a good way to relax and feel good."
5
She Works Out With Her Husband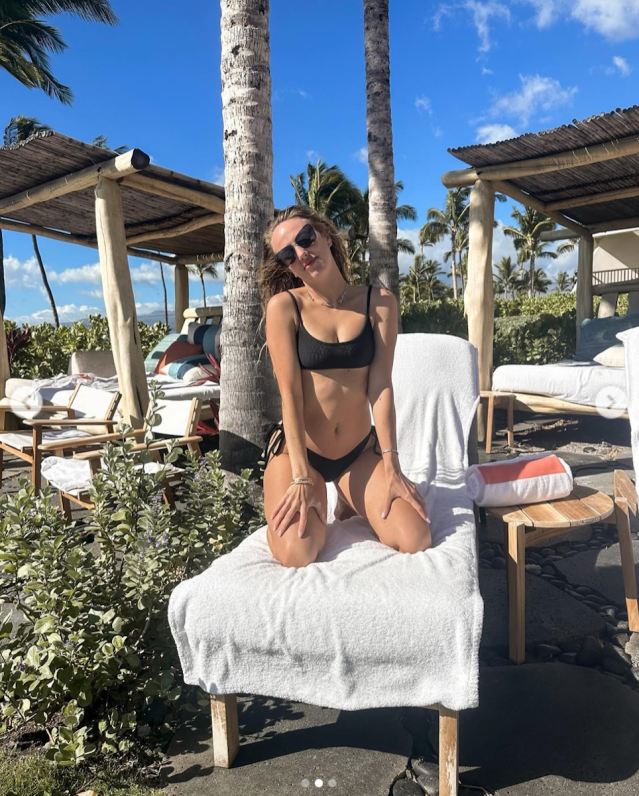 Mahomes and her husband, Patrick, like to workout together. And she pushes him hard. Patrick opened up about his wife in an interview. "100% she has killed me with the workouts. Especially at the beginning. The amount of reps, like it's unreal. I have to stop doing all the reps sometimes. Resistance bands, kettlebells, dumbbells, and getting after it. She is used to working out at home and definitely not me."
Anna Bechtel is a freelance writer currently based in Hamden, CT.
Read more
---