Hollywood's Hottest Couples: 10 Celebrity Power Duos That Define Relationship Goals
Here are 10 couples who prove Hollywood love can last.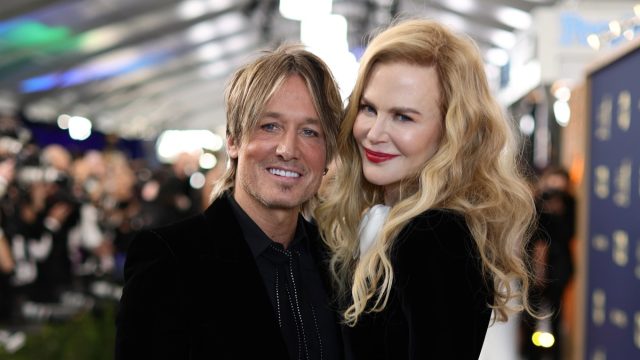 Hollywood is notorious for superficial relationships and fickle friendships—but some couples have proved they can stand the test of time and temptation. Despite any disappointments in their past, these long-standing couples are not only at the top of their respective games when it comes to career, they absolutely define relationship goals too. "It was pretty intense," Nicole Kidman once said about falling for husband Keith Urban. "I believed by that point he was the love of my life. Maybe that's because I am deeply romantic, or I'm an actress, or I have strong faith as well, but I just believed, 'Oh, okay, here he is.'" Here are 10 celebrity power duos that will reaffirm your faith in love.
`
1
Tim McGraw and Faith Hill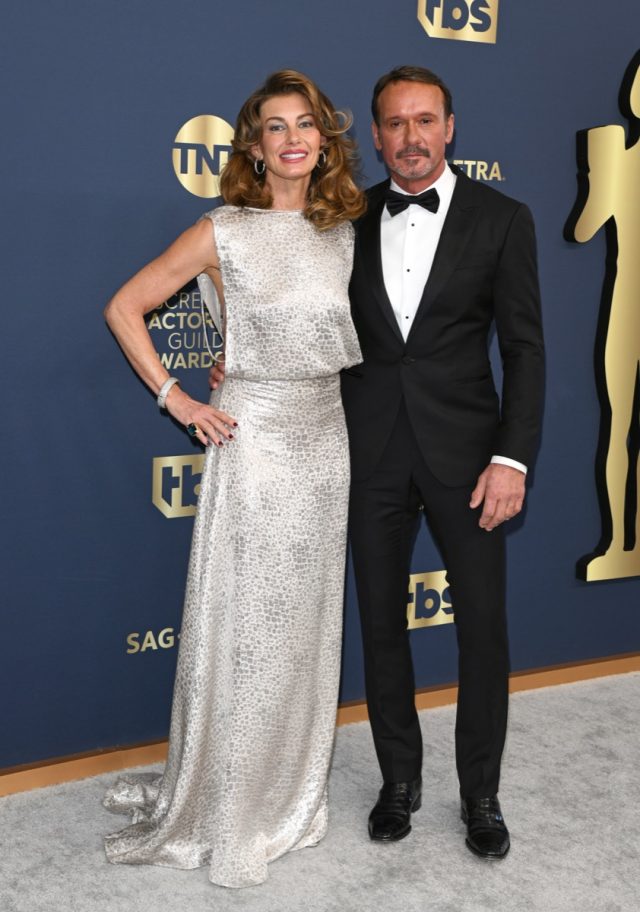 Tim McGraw and Faith Hill are not only the ultimate country power couple, they play husband and wife on hit Yellowstone spin off 1883. "We've been married 26 years," Hill says. "We've never done anything like this together. Tim's a legit actor, and I felt the only way to bring it as authentically as I possibly could was to experience James and Margaret for the first time on set. It would have been hard to separate the two for me. It seemed to work, because Tim still surprised me when we were working together — he did things as James I didn't expect from him. I needed that in order to be as natural as possible."
2
Tom Hanks and Rita Wilson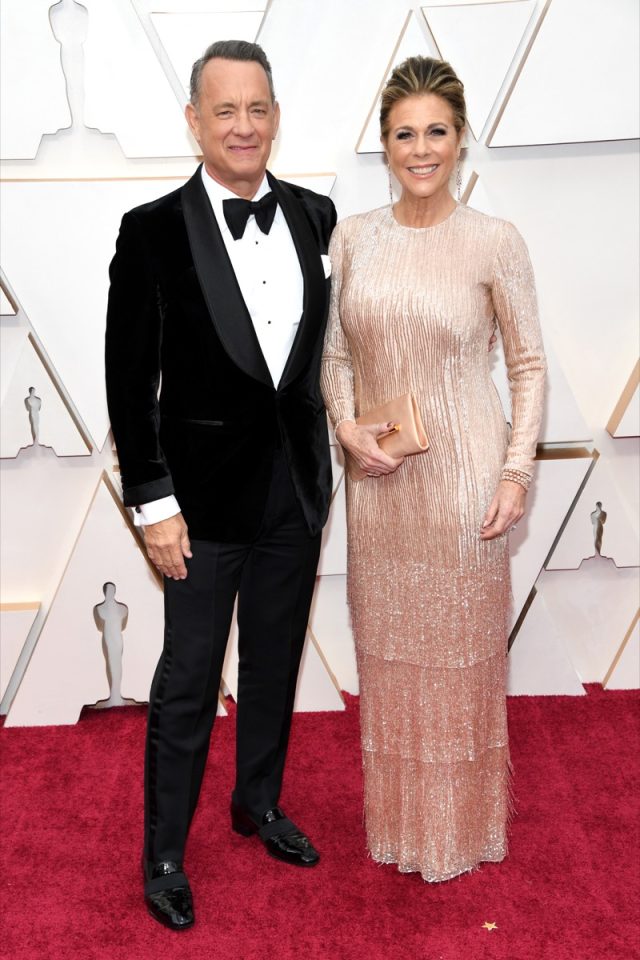 Married since 1988, Tom Hanks and Rita Wilson are one of Hollywood's most enduring couples. "I view my wife as my lover, and we have a bond that goes beyond words like wife or girlfriend or mother," Hanks told Oprah Winfrey in 2001. "For example, I was able to construct a number of things in Philadelphia because of my relationship with Rita. The way my character felt about his lover is the way I feel about mine. The same was true when I played Forrest Gump, who loved Jenny. Without my connection with Rita, I don't know how I would've been able to connect with what Forrest was going through."
3
David and Victoria Beckham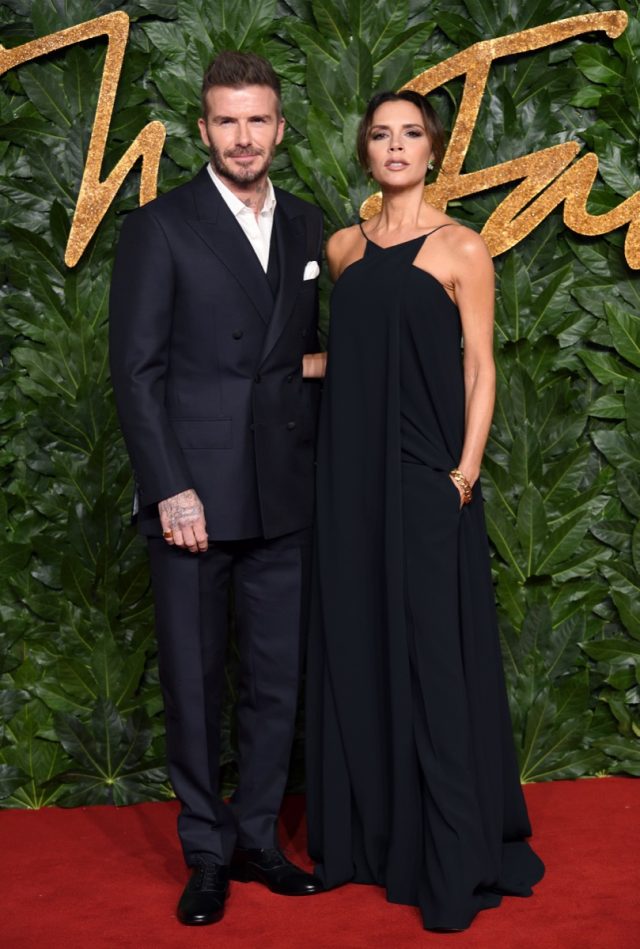 David and Victoria Beckham married in 1999, when she was a Spice Girl and he was a Manchester United star. "We talked for about an hour in the players' lounge, and she actually got the train up that day, so she wrote her number down on a train ticket. Which I still have," David said on The Tonight Show Starring Jimmy Fallon in February 2020. "And here we are, 20 years later and four kids later."
4
Emily Blunt and John Krasinski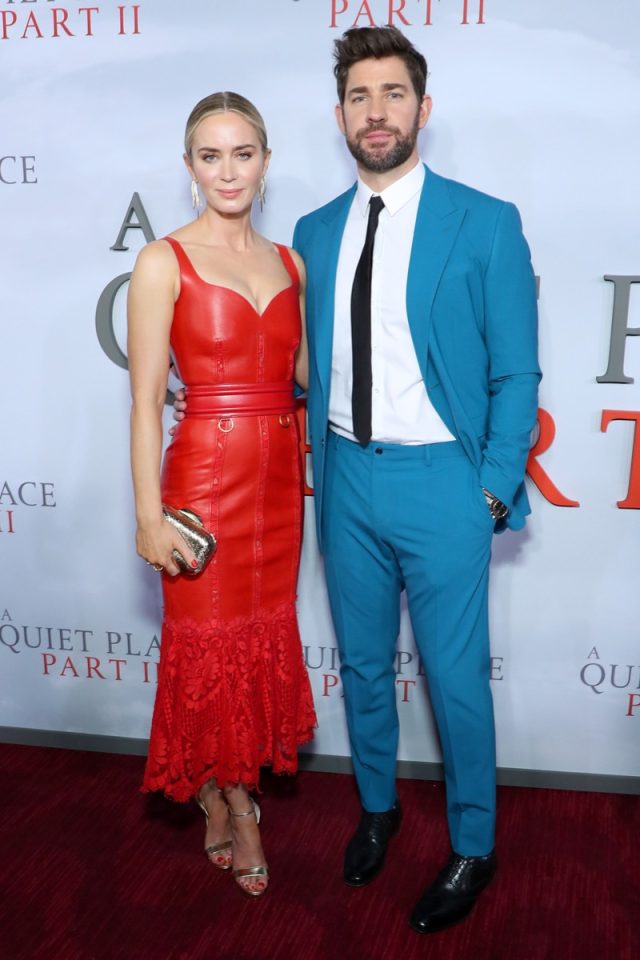 Emily Blunt and John Kraskinski are another Hollywood couple who work together—in their case, in the A Quiet Place movies. "I wouldn't be anywhere in my life without her," Kraskinski says. "On a daily basis, but certainly in a career-wise, as a dad, she pushes me to be better every single day at everything I do. So I look forward to the next day cause I know it'll be better than the one before."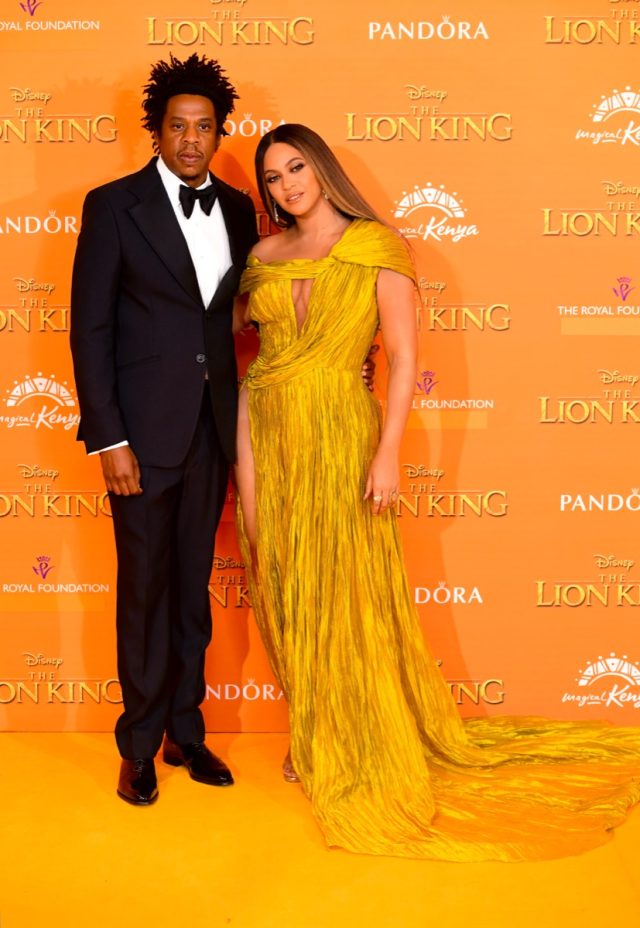 It's difficult to remember a time when Beyoncé and Jay-Z were not a unit. Married since 2008, the couple have built a brand with immense power. "I would not be the woman I am if I did not go home to that man. It just gives me such a foundation," Beyoncé said in 2013. "He has helped me on so many levels … just to have someone that you just like is so important. And someone that is honest."df44d9eab23ea271ddde7545ae2c09ec
6
Goldie Hawn and Kurt Russell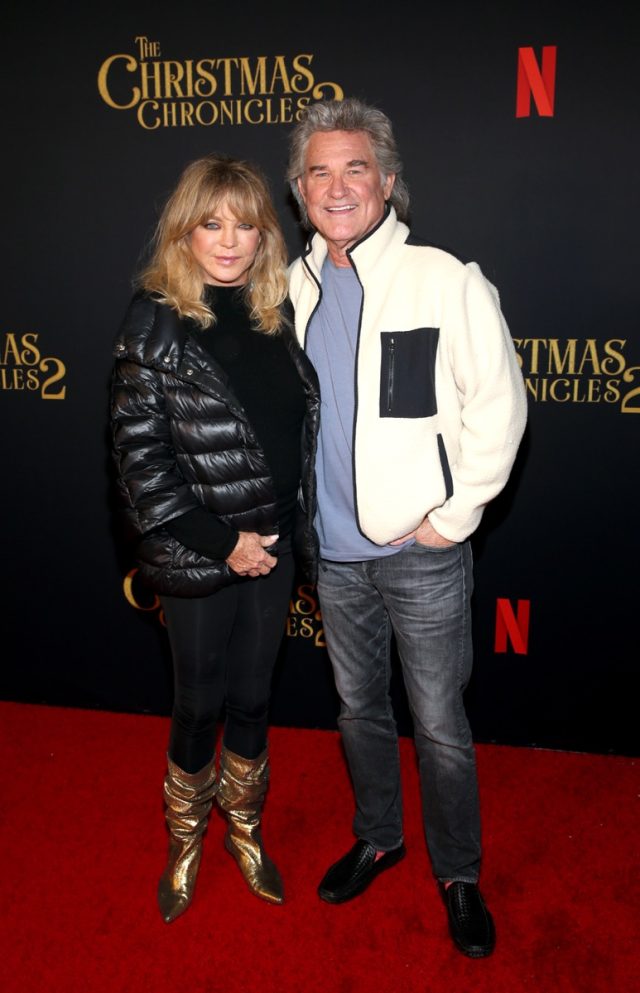 Goldie Hawn and Kurt Russell have been together since 1983. The secret to their success? "Love, gratitude, compassion, because sometimes every man or every woman will drive their partner crazy," Hawn says. "Family. Fun. Laughs… If you don't nurture that, and remember, you're done."
7
George and Amal Clooney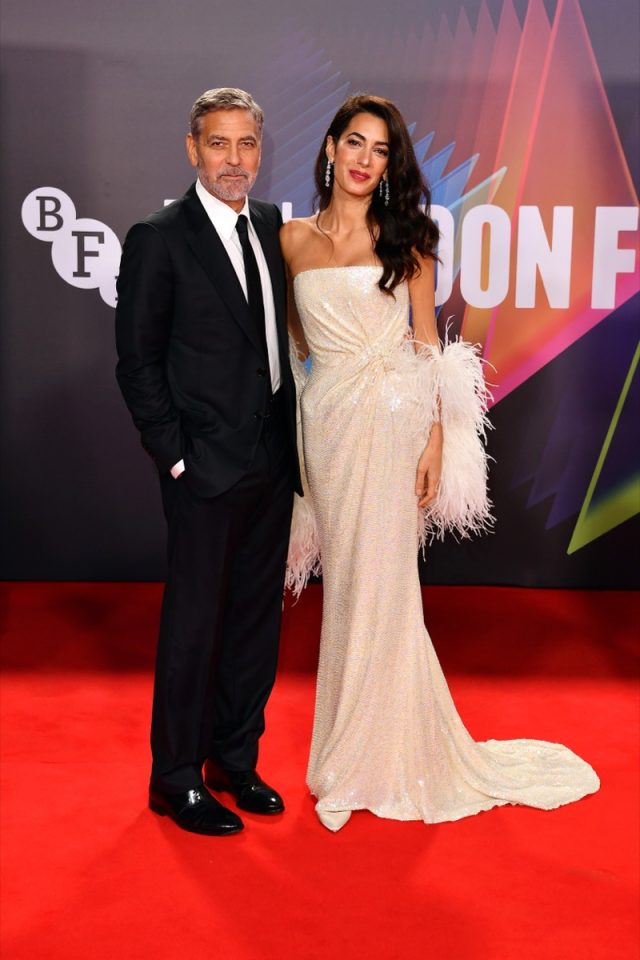 George and Amar Clooney have been married since 2014, and the actor is known to wax lyrical about his wife of almost 10 years. "I met someone who I would absolutely trade my life for," he said in 2018. "I met someone, who, her life meant more to me than my life. I had never had that experience before." 
8
Blake Lively and Ryan Reynolds
Blake Lively and Ryan Reynolds have been married since 2012, and still have a close relationship and shared sense of humor. The couple got married after barely a year of dating. 
"We were hanging out at this little restaurant in Tribeca that's open really late, and this song came on and I was just like, 'Want to dance?' No one was in there, so it was just totally empty," Reynolds says of the moment they fell in love. "And it was just one of those moments where halfway through the dance, it was like, 'Oh, I think I just crossed a line.' And then I walked her home."
9
Sarah Jessica Parker and Matthew Broderick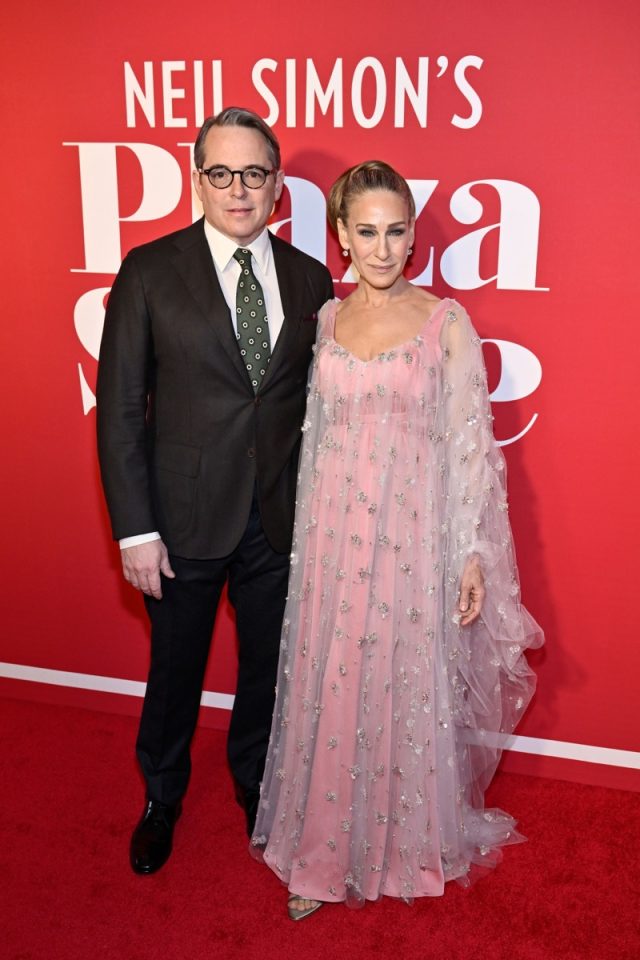 Married since 1997, Sarah Jessica Parker and Matthew Broderick are one of Hollywood's most low-key power couples. "I've always said one of the reasons we've had success is because we don't talk about our marriage," Parker says. "I'm not flattering myself that anyone's discussing my marriage, but we're certainly not going to add to it by saying, 'Well, this is why it works.' Next thing you know, there'll be a very public divorce. So we just try to respect each other."
10
Nicole Kidman and Keith Urban
Nicole Kidman and Keith Urban married in 2006, and still adore each other. "I met him later in life and it's been the best thing that's ever happened to me," Kidman told Gayle King. "That man is the best thing that's ever happened to me… We're a mix. We're very suited [for each other]. I'm incredibly lucky to have met him."
Ferozan Mast is a science, health and wellness writer with a passion for making science and research-backed information accessible to a general audience.
Read more
---