Jackie "O" Henderson Shares Swimsuit Photo From the Beach
Here are her lifestyle tips.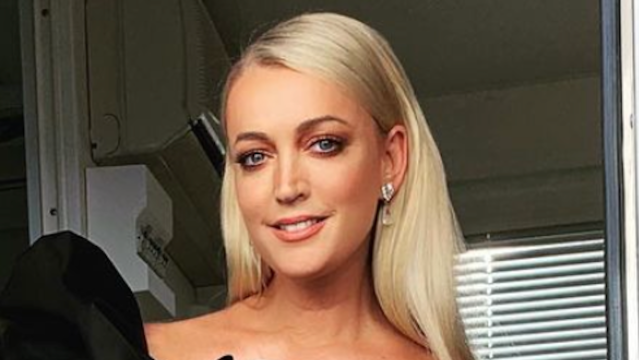 Jackie "O" Henderson is vacationing in her swimsuit. In a new social media post the radio personality shows off her gorgeous figure in a black bathing suit while enjoying time with a friend on the Ningaloo Coast of Australia. "Deserted beaches, sunsets and super moons, no phones and swimming with whales 💛@gemmyjean thank u for my amazing birthday present," she captioned the Instagram post. How does the 48-year-old manage to look half her age? Celebwell rounded up her top lifestyle habits. 
1
She Prioritizes Her Health
Last year Jackie walked out on her popular KIIS FM breakfast radio show with Kyle Sandilands in November for health reasons. "I'm glad I did that," she told Now to Love. "I really needed it. It was hard to do because I don't usually take time off and always push through. But that's what I'd been doing – I'd been pushing through too much and I just couldn't do it any more. I just needed a little bit of time off to recuperate and it's been great." She decided to reprioritize her life, and now wouldn't be afraid of leaving the show for good if she had to. "My health will always come first," the star admits.
Jackie lost a whopping 26 pounds with the help of WW. "It's just been a total turnaround when it comes to eating and exercise," she said, admitting she "wasn't looking after myself."df44d9eab23ea271ddde7545ae2c09ec
3
She Stays Away From Fast Food
"I was eating a lot of food that I could get in a hurry. You know, pizza and sandwiches and just takeaway, I wasn't cooking myself. And I think it's always best when you know what you're putting into your body. I just got really lazy…" Jackie said about her previous diet. "I was taking the easy option. I'd stop into a service station, I'd pick up a sausage roll, or grab one of those microwave meals."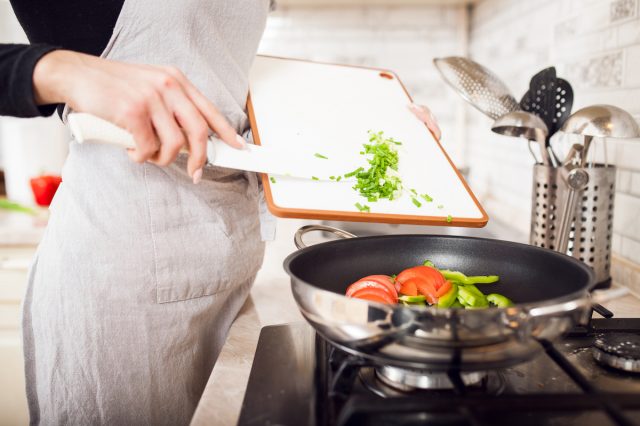 Now, Jackie is cooking herself meals. "It's just nice to get back to eating fresh food. I've never enjoyed salads before and I've learned to make some amazing salads," she said. 
5
She Mixes Up Her Workouts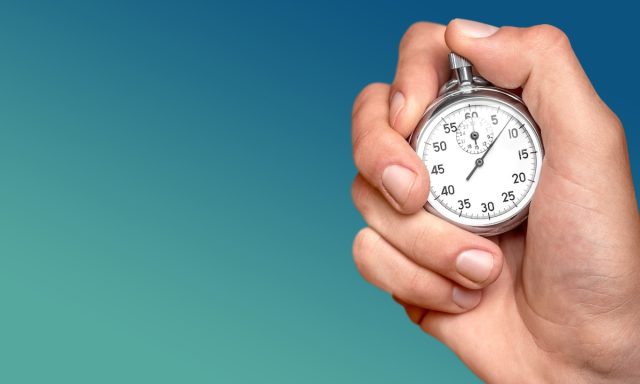 "I used to go to the gym and would just do 30, 40 minutes on the treadmill. I read something the other day, 'You never really know how long a minute is until you are exercising,' and it's so true," Jackie said about her previous approach to exercise. "So this time what I've done differently is I break it up and do different things every day."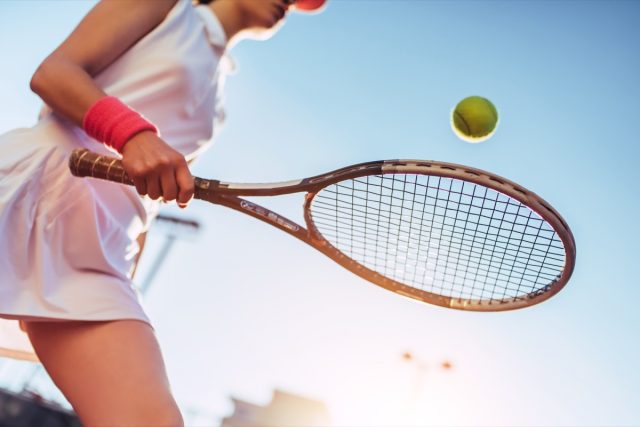 Jackie discovered a new way to exercise. "I've started tennis. I absolutely love that," she said. According to ACE Fitness it blends together cardio and aerobic exercise, as there is a lot of running around, and hand-eye coordination. "While tennis provides numerous health benefits—improved aerobic fitness and anaerobic endurance, muscular fitness (grip strength and endurance), flexibility, multiple skill parameters (balance, speed, agility and quickness), reactivity, and power—it also is psychologically demanding," they say. 
She also gets wet. "I've even started doing aqua aerobics now. I just do something every day, but it's always something different so it doesn't feel like a punish," she added. Aqua aerobics, often conducted in swimming pools, blends traditional aerobics routines with water resistance, offering a balanced, low-impact workout. The buoyancy of water supports the body, reducing strain on joints, which makes it especially beneficial for those with arthritis, osteoporosis, or injuries. Despite its gentler nature, water's resistance challenges muscles, leading to improved strength and flexibility. Classes often involve a combination of walking, jumping, and arm movements, sometimes using equipment like foam dumbbells or pool noodles. Whether for rehabilitation or fitness, aqua aerobics provides a refreshing and effective exercise option, suitable for all age groups and fitness levels.
Leah Groth has decades of experience covering all things health, wellness and fitness related.
Read more
---