Jennifer Love Hewitt, 43, Looks Amazing and Here's How She Does It
How Jennifer Love Hewitt stays healthy and happy!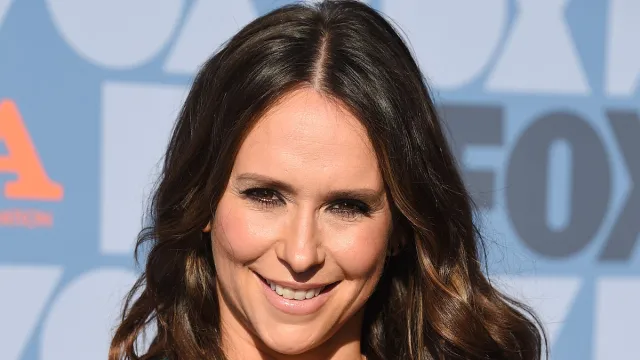 Jennifer Love Hewitt, star of 9-1-1, has been acting since she was a kid and had her big breakout role on the teen drama Party of Five—and she became one of the most sought after 90's actresses and went on to star in classics, I Know What You Did Last Summer and Can't Hardly Wait, The star is now 43, a mother of three and still working nonstop, but still makes time to post regularly for her fans where she shows off her natural beauty and thin figure, So how does she stay in such great shape? Read on to see 5 ways Jennifer Love Hewitt stays in shape and the photos that prove they work.
`
1
She's All About Positive Energy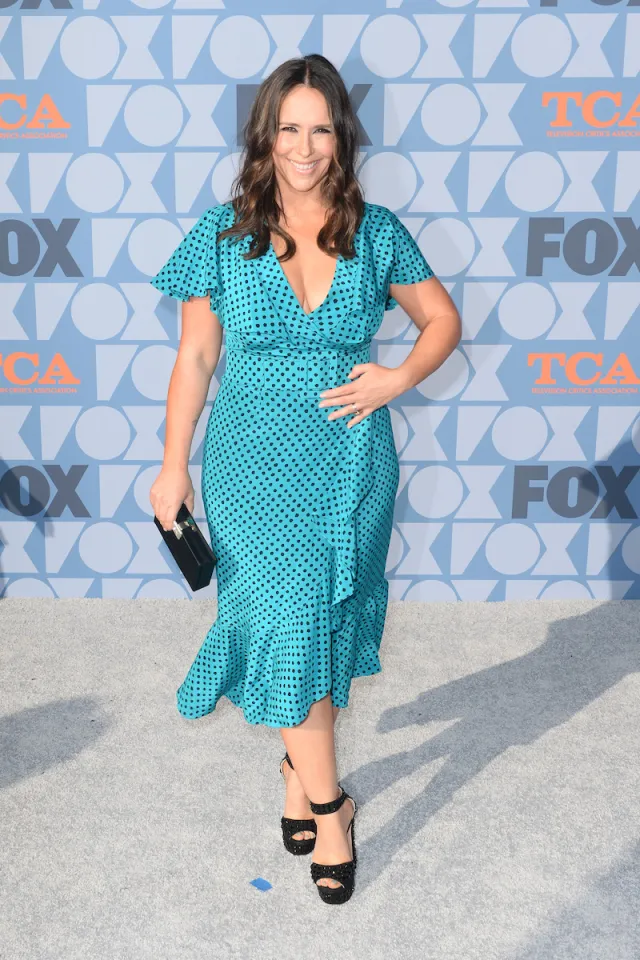 In an Instagram post the actress posted a pic with a white background and black stars that read "Don't Adapt to the Energy in the Room, Influence the Energy in the Room." There are several benefits of having a positive attitude, according to the Mayo Clinic. "Health benefits that positive thinking may provide include:
Increased life span

Lower rates of depression

Lower levels of distress and pain

Greater resistance to illnesses

Better psychological and physical well-being

Better cardiovascular health and reduced risk of death from cardiovascular disease and stroke

Reduced risk of death from cancer

Reduced risk of death from respiratory conditions

Reduced risk of death from infections

Better coping skills during hardships and times of stress."
In her latest Instagram post, Hewitt posted a pic of strawberries with the caption, "And for yummy food. My favorite." According to a study done by Harvard Health, "Eating more blueberries and strawberries may be a tasty way to protect your heart. The finding comes from a new study led by Dr. Eric Rimm, associate professor at the Harvard School of Public Health and Harvard Medical School. "The sooner people start the type of diet that includes a higher intake of blueberries and strawberries, the better," Dr. Rimm says.
3
She Switches Up Her Workout Routine Every Week
The mother of three once told Extra TV, "The best trick for me right now is to constantly shock my body into different things. So I never do one thing all week. I've done this fluidity workout, which is sort of like a cardio bar thing, I do a little bit of running on the treadmill, I'll do some riding on bikes, then I do a day of push ups and abs then yoga, Pilates and I just try to mix it up." Beth Israel Lahey Health states, "Change is good — even when it comes to exercising. Did you know that altering the intensity of your workout or trying a new activity may benefit your cardiovascular and mental health? Mixing up your workout routine helps:
Increase your aerobic fitness

Keep your brain mentally sharp

Prevent depression"
4
She Creates Her Own Happiness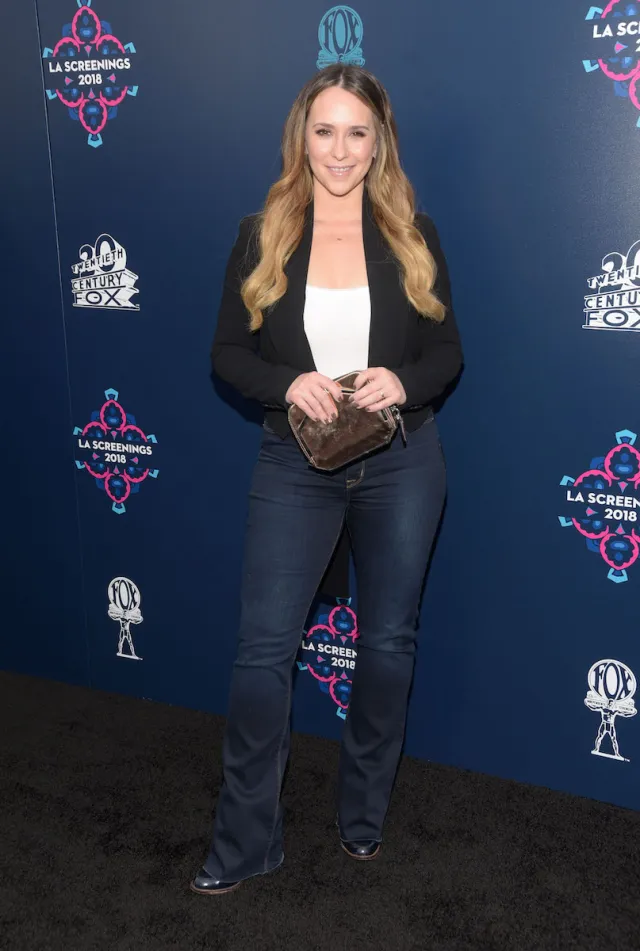 The TV star loves to inspire fans to take charge of their own happiness and regularly posts uplifting messages like "Create the Life You Can't Wait to Wake Up To." Northwestern Medicine states, "Happiness is good. It provides us with a sense of optimism, a "take on the world" attitude and a positivity that can be infectious. According to a recent study, everyone attempts to find happiness in three ways: Doing good for others; doing things you're good at; and doing things that are good for you. Moreover, those who are the most optimistic, are the happiest overall."df44d9eab23ea271ddde7545ae2c09ec
5
She Can Laugh At Herself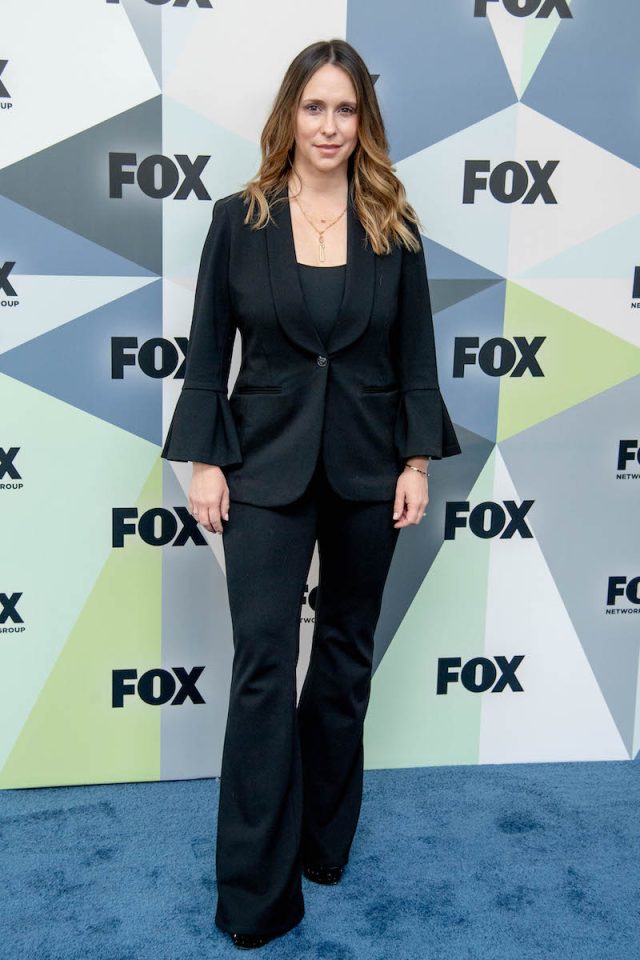 The 9-1-1 actress often posts Insta videos with self-deprecating humor. The latest is a TikTok video where she reveals how many followers she has. "Guys, 265 people are following me on TikTok. I'm killing it, right?," she joked.  A study published in the Psychology and Individual Differences," states, "In particular, we have observed that a greater tendency to employ self-defeating humor is indicative of high scores in psychological well-being dimensions such as happiness and, to a lesser extent, sociability," the study authors wrote.
Heather Newgen has two decades of experience reporting and writing about health, fitness, entertainment and travel. Heather currently freelances for several publications.
Read more
---