Lily James Shares Swimsuit Photos of "Never Ending Summer"
The Mamma Mia! Here We Go Again star stays healthy by doing this.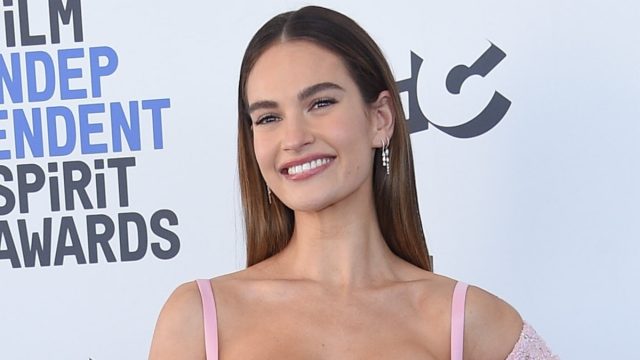 Lily James is in Greece. How fitting. One of her most famous films, Mamma Mia! Here We Go Again, was set there, so she looks right at home. The actor shares a series of swimsuit looks. How does she stay so fit and centered? From meditative mornings to post-shoot rejuvenation, James has painted a vivid picture of her daily life in interviews. The actress also reflects on the essence of love, as captured by Richard Curtis, and recounts her personal romantic favorites. Read on to see her latest looks. 
"The first thing I do when I wake up is, I'd like to say meditate. I've started meditating, but it's probably just look at my phone. Meditate, or look at Instagram. It's one of the two," she told Net-a-Porter.df44d9eab23ea271ddde7545ae2c09ec
2
This is What She Does When a Shoot is Over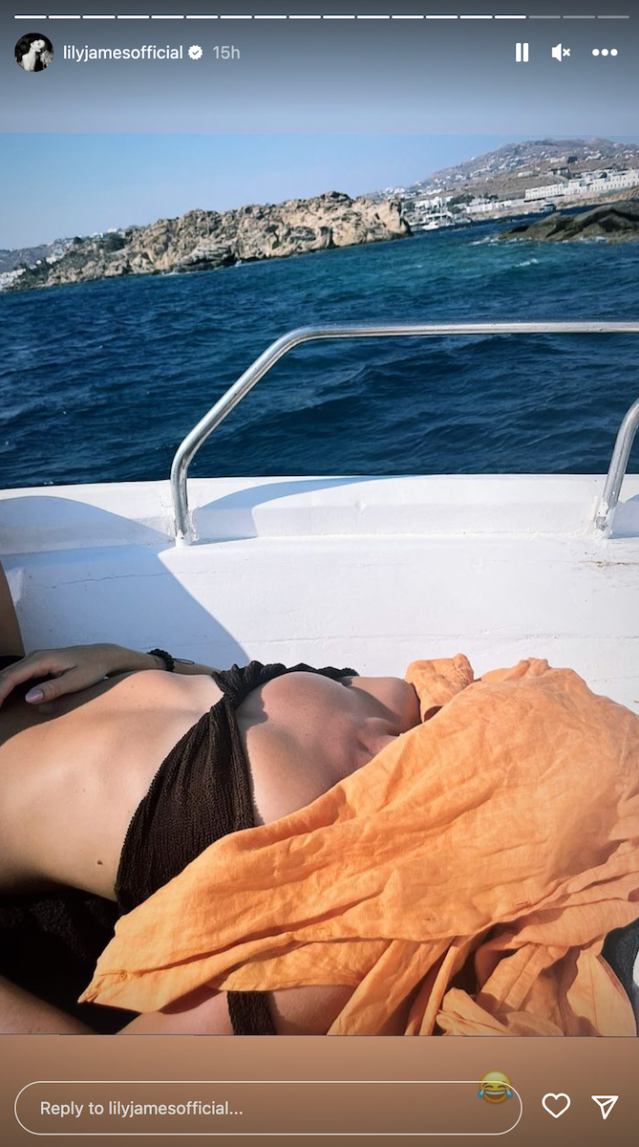 "The first thing I do after wrapping a shoot–well, there's a healthy version and an unhealthy version," she told Net-a-Porter. "The best thing that I could do for myself because your nervous system is so exhausted, is to go on nice long walks and go somewhere, be in nature, be relaxed and calm. But often, all I want to do is eat and drink!"
3
This is Her Richard Curtis Moment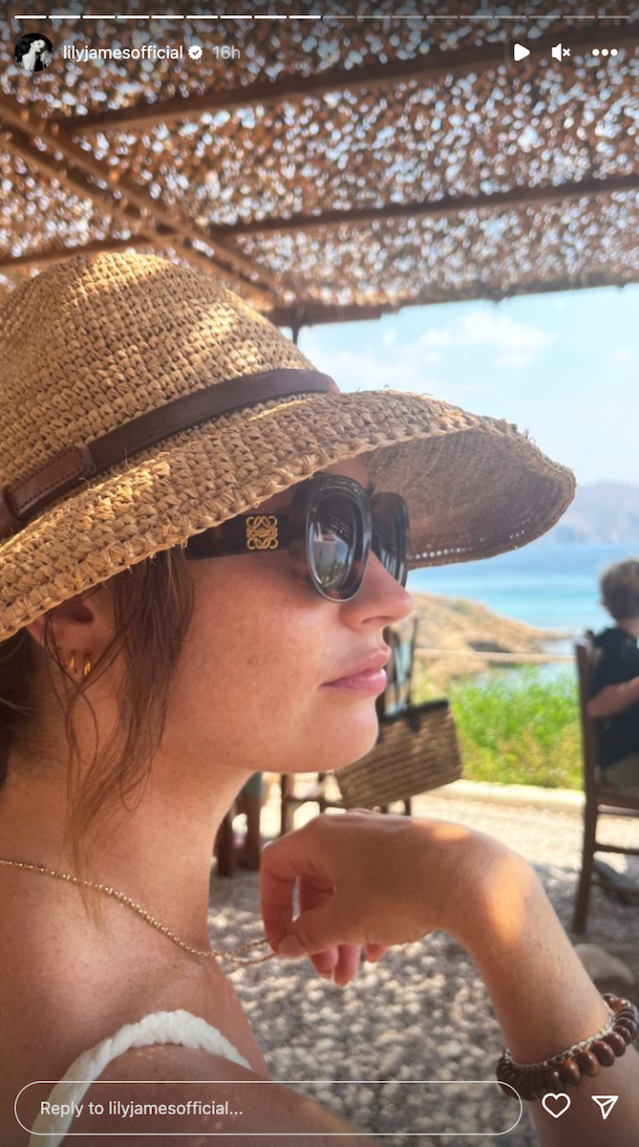 When asked about Richard Curtis' take on love—the screenwriter wrote her movie Yesterday, as well as Notting Hill and Love Actually—James had this to say: "Well, there's always a moment where you have to sort of with energy run towards the person you love or beat time or else it won't succeed. I wonder if I've had that yet. I don't think I have." He pauses. "Oh, I actually had an amazing moment when my boyfriend flew to New York and as a surprise when I was doing press there, and he tried to get up to the room, but it all fell apart because the personal reception wouldn't let him up to the room. So instead of knocking on my door and arriving, you had to call up from reception. It slightly ruined it, but that was a rushing to get there, I suppose. But that feeling that you're against times against you and that love has to seize the moment," she told Harper's Bazaar.
4
This Was Her Most Romantic Look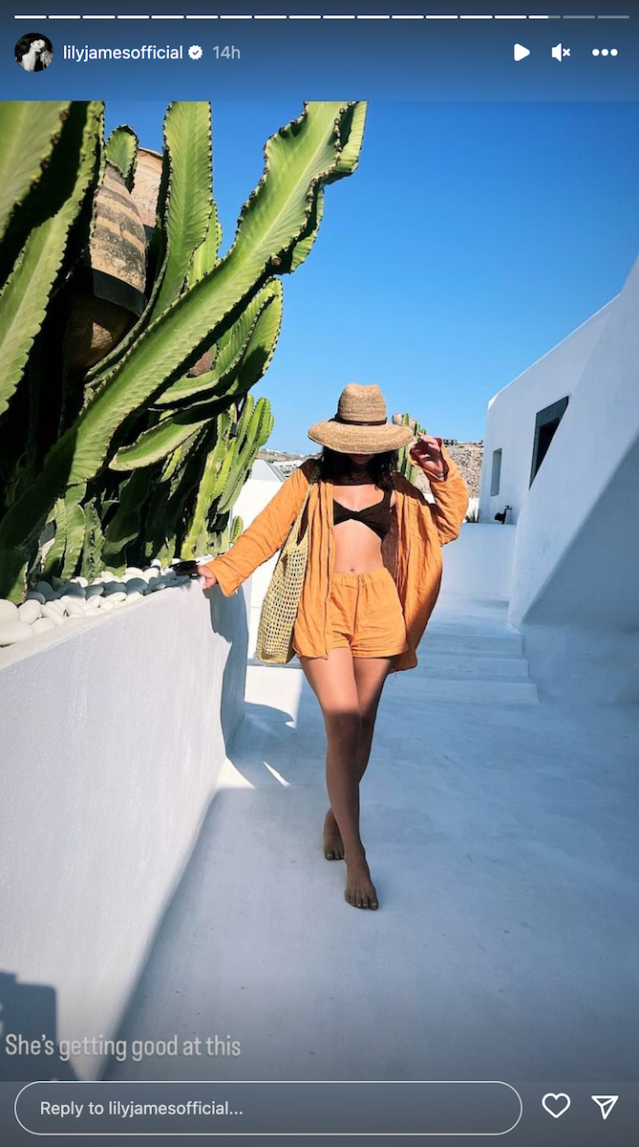 "I loved the EMM dress I wore for the Pride and Prejudice and Zombies premiere. It was kind of had an off-the-sleeve cropped top and a long skirt, but it was black and gray, so it wasn't that, but it was because on the night, well, first of all, actually I was at the premier with Matt [Smith] because we were both in the movie. So that felt quite amazing. And also the wind was really strong and that had a ribbon, and the photos just looked quite sort of old school and quite romantic, I think."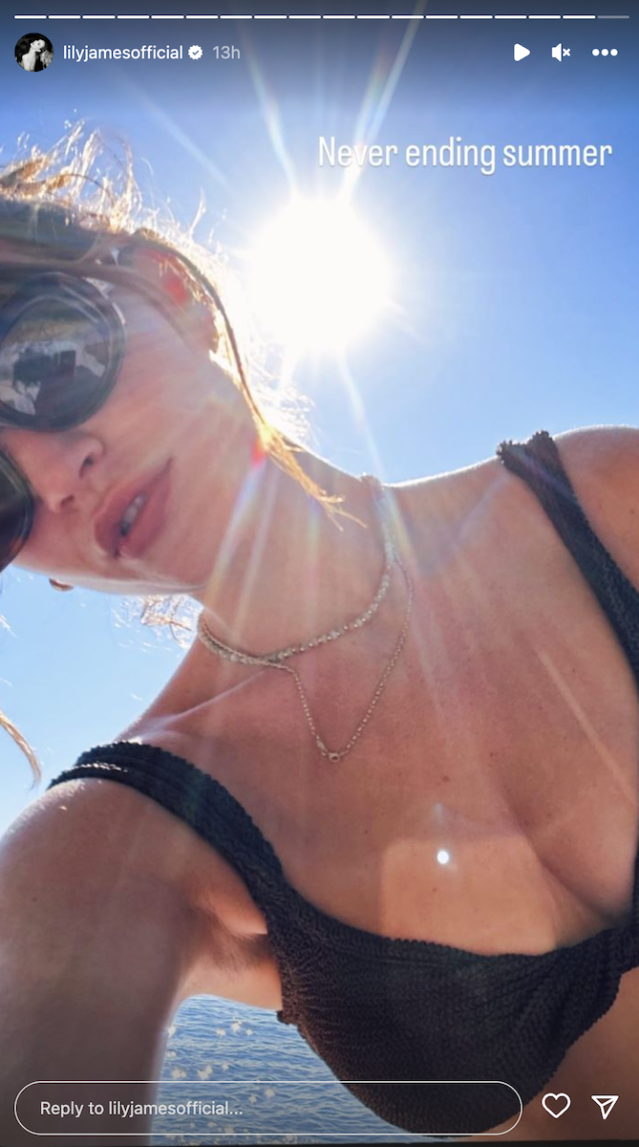 "I think that everyone loves to laugh," James said about her rom-com What's Love Got to Do With It at the Toronto International Film Festival. "I think it's like every single one of us on the planet is, I think in one way or another, searching for love, whether it be in your family or in a partner. And we all get it wrong and we all get it right. We are all in this big mess. And she always said, my character's like in a washing machine the whole time.
---