Maria Menounos in Bathing Suit Shows Off Her Scars After "Surgery Earlier This Year"
How she stays fighting-fit.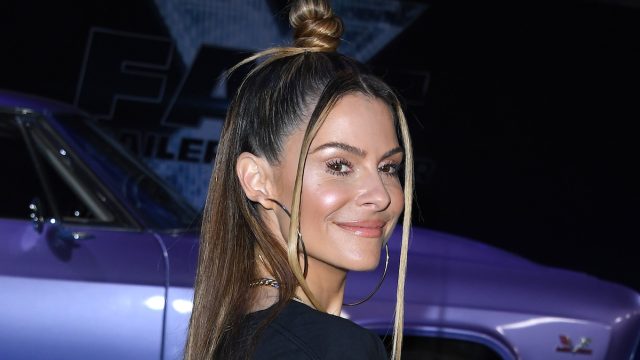 Maria Menounos is revealing the scars from her pancreatic cancer surgery for the first time, and expressing gratitude for all the love and support she has received. Menounos, 45, shared a picture of herself posing in a brown bikini and white shirt in front of a mirror, her torso showing the scars. "I look back on surgery earlier this year and am grateful for the strength god blessed me with to get through and of course all of the beautiful humans that he sent to help me too! Now I see the scars that I sunscreen up carefully to protect and I smile ❤️," she captioned the post. How does she stay so fit? Read on to see 5 ways Menounos stays in shape and the photos that prove they work.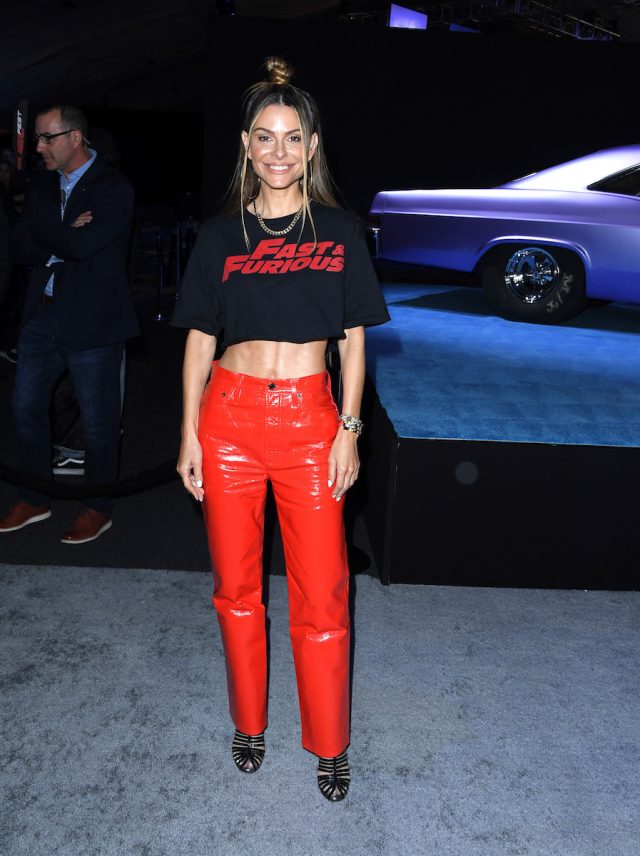 Menounos keeps almonds on hand for a healthy snack on the go, especially on days when she is presenting big live events. "I'll eat a good breakfast or lunch before I leave," she says. "Like eggs or oatmeal — it depends what I'm craving but I keep almonds in my purse, my car — it's the best snack because they don't go bad and can't melt! And if you're prepared you won't make bad choices like going through the drive through. I'll eat a handful of almonds to get me through the hour I'm in traffic before I can eat a meal."
Menounos works out with a personal trainer, using weights to build strength. "I have been working out with a trainer for the last few weeks because I really want to build my upper body," she says. "The amount of weights I'm doing I can't do by myself. For me anything over 10 lbs. is a lot for me! I've gotten up to 25 lbs."df44d9eab23ea271ddde7545ae2c09ec
3
Keeping a Healthy Balance
Menounos says she lives by the 75/25 rule: 75% healthy and 25% fun. "I think it's a balance," she says. "I definitely don't deprive myself. I eat whatever I want, but in smaller portions. Then if I have a bad weekend, like I did this weekend, I'm going to make sure that the rest of this week I have fresh salads with fresh chicken on it — very healthy choices. So I get to eat what I want, but when I have what I want and it's not good, I make sure I make some better choices for the next couple days."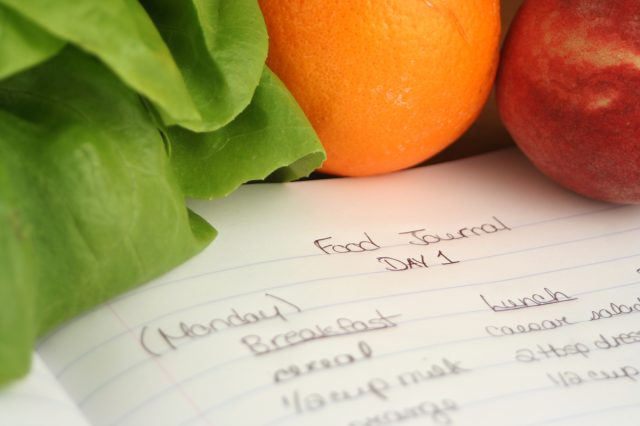 Menounos lost 40 pounds after falling into unhealthy habits during and after college. Her advice for losing fat? "My goal was to stop overeating, make healthier choices, and lose weight slowly over the course of one year," she says. "Trying to rush or do crazy crash diets does not give you sustainable results. Before you change your diet, spend a week recording everything that you eat—and when you ate it—in a weight-loss journal. Now that you know what you're eating."
Menounos focuses on an active lifestyle over just gym sessions. "I fit in fitness whenever I can. I'll do something at night before I go to bed, such as butt lifts, clam shells, or stuff on a yoga mat," she says. "While I'm at my desk at work I'll use a band for shoulder presses, or I'll do some yoga. Even just 15 minutes in my work dress. I'll do squats and lunges while brushing my teeth. I get my fitness in during the day so I'm not a slave to the gym. I always want to maximize my time."
Ferozan Mast is a science, health and wellness writer with a passion for making science and research-backed information accessible to a general audience.
Read more
---