Modern Family's Elizabeth Banks Shares Swimsuit Photo of "Anniversary Trip"
49 never looked this good.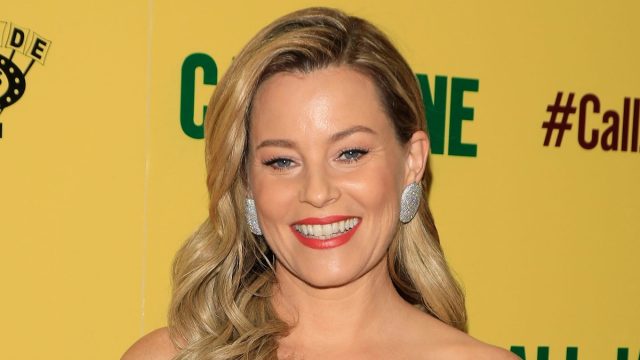 It was a hot, hot summer, but Modern Family star Elizabeth Banks kept it cool by going to the lake with her husband to celebrate their anniversary. Banks, 49, shared a video of herself bobbing in the water next to a boat, wearing a very cute black and white bikini. "Anniversary trip coincided with record-breaking heat so …water play," she captioned the post. "Gorgeous," a fan commented. Banks has been in the public eye for decades and looks better than ever—here's how she does it.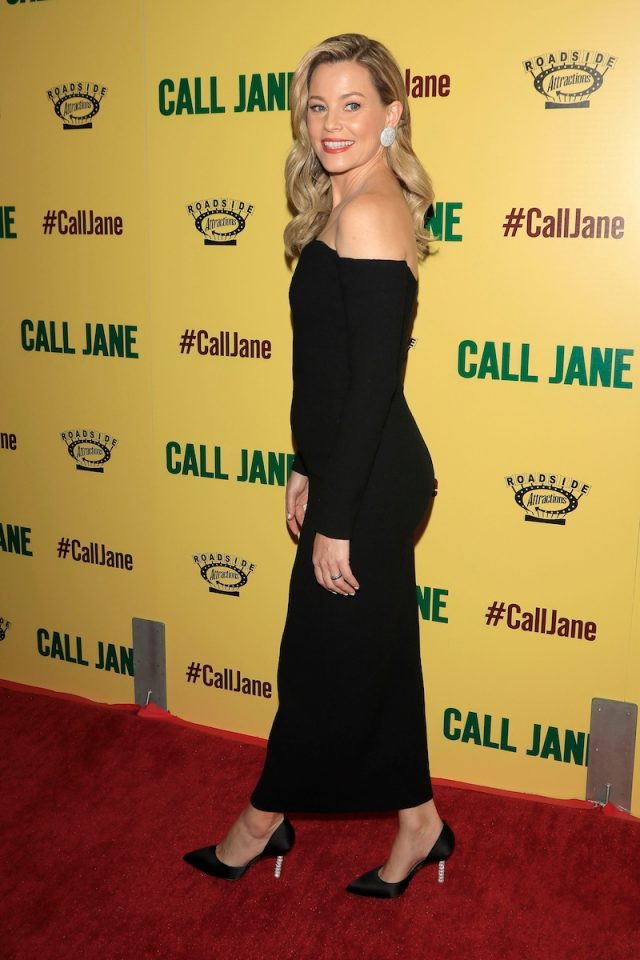 Banks swears by water and rest too look and feel her best. "Beauty begins with your insides, like internally," she says. "Are you eating well? Are you hydrating enough? Are you getting enough sleep? All of that affects your skin, especially as you get older and especially when you're working long days on set like I do. That's become my number one. That's why serums with vitamin C feel like healthcare but for your outer layer. I've come to understand my exterior is really a reflection of my interior. I have to take care of that first. So hydration and sleep are my number one."
2
Inspired by Strong Women
Banks has her own role models when it comes to strong women who she looks up to. "I follow Sharon Stone and Jane Fonda on social media, and more women like that," she says. "I love seeing women who are vibrant, active, confident, excited, doing fun things at every age. Mix up your algorithm. Follow people of all ages. Make sure you're getting a sense of reality when it comes to aging and not just looking at filtered Instagram photos."
3
Stripped Down Skincare Routine
Banks has pared down her skincare routine over the years. "I'm pretty minimalist," she says. "I've even actually started not washing my face in the morning if I wash at night. I feel like it's just a little extra moisture before I put on my makeup. I'm finding that I don't want to over cleanse. You know what I mean? For me, I don't feel the need to cleanse my face more than once every 24 hours unless I'm covered in makeup. I'm also really into No7's Exfoliating Cleanser ($10). I think you can use it every day. I just love the way it feels. That's what I use when I feel like I have to get rid of build-up. So sometimes, I'll do that. And just as a reminder, anything you do on your face you should do on your neck. I've known this for a while, but I love being reminded, and I love reminding people."df44d9eab23ea271ddde7545ae2c09ec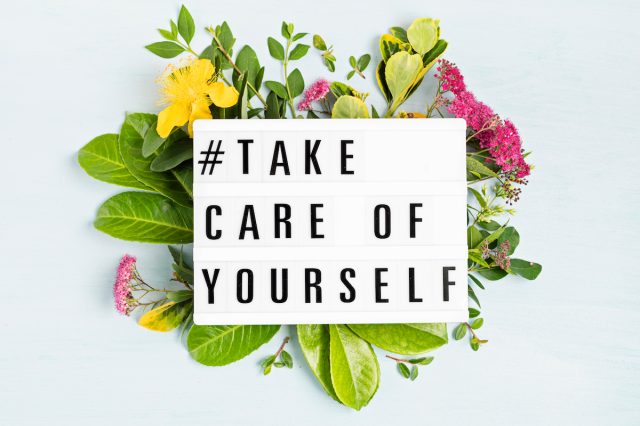 Banks reminds fans that they should want to look good for themselves, and not because of societal pressure. "We live in a society that loves and values youth and beauty," she says. "I get it. I love looking at beautiful young people too. I like to remind people, you're never going to look as good as you do today, right now, because aging is a privilege. It's better than the alternative, right? You want to age, trust me. If it's for you, if it's your mental health looking in the mirror, then do what you need to do to keep yourself feeling confident every day. But if you're looking around and going, 'You know what? I don't need to do this for somebody else,' then make your decisions based on that."
5
Inspired By Effie Trinket
Banks had the most fun playing Effie Trinket in The Hunger Games. "I had to dye my eyebrows," she says. "It was four hours in the makeup chair, and then there were the nails. Everything we did for that was incredible. We used a lot of products that you couldn't even get in America, like these incredible eyelashes that were just beyond. We could do anything we wanted—there were no restrictions. I loved playing Effie Trinket. I loved her outfits, and she definitely influenced my fashion a bit after the fact. I was like, "I can be a little more outrageous and wear different shapes and colors."
Ferozan Mast is a science, health and wellness writer with a passion for making science and research-backed information accessible to a general audience.
Read more
---