Reese Witherspoon Diet and Workout Tricks That You Can Do
How the A-lister stays in shape.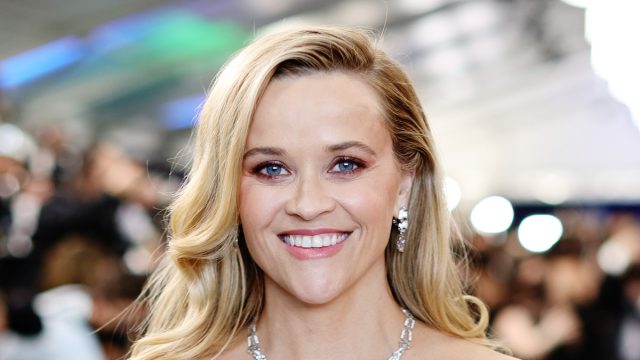 Reese Witherspoon has been in the public eye since she made her acting debut in 1991 in The Man in the Moon, a coming-of-age drama that was critically acclaimed, and earned accolades for the actress. And while she's obviously aged up from kid parts into adult roles, most recently in The Morning Show opposite Jennifer Aniston, the Oscar winner has always looked fantastic. CelebWell spoke with experts who break down her health routine and explain why it works. Read on to see 5 ways Reese Witherspoon stays in shape and the photos that prove they work.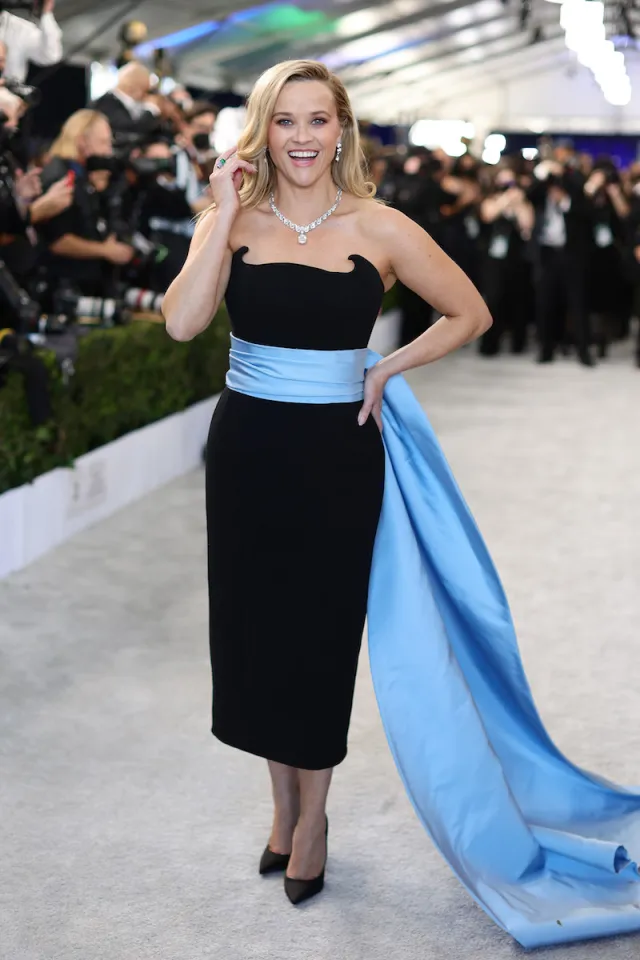 In several interviews throughout the years, Witherspoon has revealed what she typically eats and she includes plenty of whole foods in her diet like grilled chicken, lentils and kale salads. Dr. Jinan Banna, PhD, RD., a registered dietitian and professor of nutrition, says, "One of the ways whole foods help you lose weight is by providing fiber. Fiber is found in foods like fruit, vegetables, whole grains and beans. It helps you stay full and prevents overeating. You should incorporate whole foods like apples, asparagus, whole wheat bread, and black beans. These are just a few examples." 
While the 45-year-old does normally eat clean and healthy, she does allow exceptions for her favorites like spicy fried chicken every now and then, Hello! reports. Banna explains, "Rather than saying it's ok to have a cheat day, I would say it is just fine to include foods like desserts or salty snacks. Changes that are too drastic might not help you to change your lifestyle in a way that works for you. Start by looking at your current habits and foods you like and focus on making sure you can still eat what makes you happy and also keeps you healthy. This will ensure that you can sustain your diet."
She Eats Plenty of Fresh Veggies
According to Hello!, The Morning Show star eats lots of veggies with dinner.  Reda Elmardi, a Registered Dietician, certified nutritionist, Certified Strength and Conditioning Specialist Trainer, and owner of thegymgoat.com says, "Vegetables are a great way to get your daily dose of vitamins, minerals, antioxidants, fiber, and other nutrients that can keep you feeling full and satisfied while helping you maintain a healthy weight. Here's how eating vegetables every day can benefit your health:df44d9eab23ea271ddde7545ae2c09ec
Eating fruits and vegetables helps you feel fuller longer, making it easier to eat fewer calories throughout the day.

 Vegetables contain loads of water and fiber, keeping you hydrated and regular.

 They're loaded with vitamins and minerals like vitamin A, C, K, B6, folate, iron, magnesium, manganese, niacin, pantothenic acid, riboflavin, thiamine, zinc, and many others.

 Antioxidants in vegetables protect against cancer, heart disease, diabetes, and other chronic diseases."
Celebrity yoga instructor Kirschen Katz told POPSUGAR, the A-lister does 30 minutes of yoga before a big award show. According to Matt Gehlbach, a certified ISSA and NASM personal trainer with Garagegymfit.org, "Yoga is a great thing to include in your workout routine because it helps you to connect your body and mind, and it teaches you how to breathe deeply. When you're working out, it's important to focus on your body and what it's doing. Yoga can help you do that by teaching you how to control your breathing and connect your mind with your body. This type of connection can help you stay focused during workouts, prevent injuries, and increase strength and flexibility. Additionally, yoga can help improve your overall balance and coordination. There are many ways that yoga helps someone to tone up and stay in shape. First, yoga is a great form of cardio exercise. It gets the heart rate up and helps to burn calories. Second, yoga is a form of strength training. It works the muscles in the body and can help to create lean, toned muscles. Third, yoga is a great way to stretch and lengthen the muscles. This can help improve flexibility and prevent injuries. And finally, yoga is a mind-body exercise that can help to reduce stress and anxiety. All of these factors together can help someone to stay healthy and toned both physically and mentally."
Kirschen also revealed to POPSUGAR that the star loves to run 3-5 miles and Dr. Thomas Wollschlager, MD, Co-Founder of Meduni.com, and a Certified Personal Trainer says, "Due to the great number of many different muscles involved when doing it, running is the best exercise for people looking to lose weight or stay fit as it burns much more calories than any other physical activity, even more than cycling and weightlifting. Although the number of calories you burn will highly depend on factors such as your weight as well as the speed and overall time you spend running, on average, a person can burn from 80 to 140 calories per mile, which means they could burn between 280 and 520 calories in a 30 minutes run. In order to see better and faster results, it's recommended to run at least three times a week (preferably four or five) for 30-45 minutes."
Heather Newgen has two decades of experience reporting and writing about health, fitness, entertainment and travel. Heather currently freelances for several publications.
Read more
---