Sarah Hyland's Diet and Workout Secrets You Can Steal
Five ways Sarah Hyland stays in shape.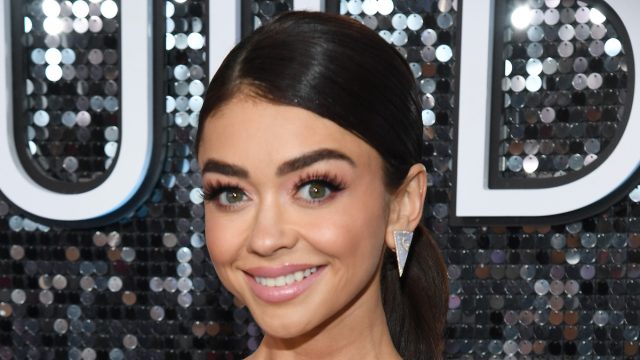 If you follow Sarah Hyland on social, you know her Insta feed is full of fun party pics with her boyfriend, posing poolside with friends and slaying the red carpet with co-stars. While the 31-year-old hasn't always been able to hit the gym due to health issues–in 2018 she revealed she has Kidney Dysplasia–a condition that's caused her to have two kidney transplants, she's training and working out every chance she gets. The former Modern Family actress looks incredible and CelebWell talked with experts who broke down her diet and fitness regime explaining why it works. Read on.
`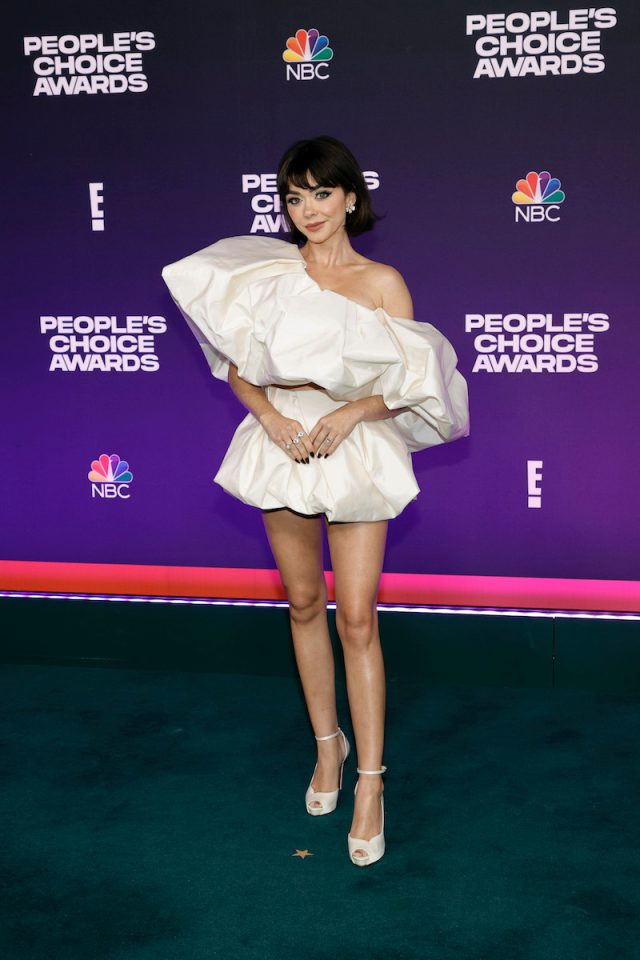 Hyland's diet consists of salmon for dinner and lots of protein. Michelle Routhenstein, MS, RD, CDE, CDN, Cardiology Dietitian and Preventive Cardiology Nutritionist with Entirely Nourished says, "Fish is a source of lean protein that provides satiety to your meal. This can allow for a more full  and satisfied feeling after a meal, which can prevent grazing." Kunal Gandhi, the Founder and CEO of EZPT, a new at-home fitness app adds, "Fish have essential nutrients that nourish our heart and brain; Omega-3 Fatty acids like DHA and EPA are useful for brain and heart health."
The actress makes time for healthy snacking throughout the day, which includes almonds and a protein shake. Routhenstein shares, "Healthy snacking can help you be more mindful and in tune with your hunger signals, which when answered appropriately can facilitate an increase in metabolic rate. An increase in metabolic rate allows for more calories to be burned while at rest, which allows for consistent weight loss results and for better processing of food by your body."df44d9eab23ea271ddde7545ae2c09ec
Hyland's workout schedule includes plenty of cardio and James Shapiro MS, ASCA LV II, CES, PES shares, "Cardio is a great way for staying in shape because you're trying to workout without straining your central nervous system (CNS). When you perform HIIT with weights or strength training, you tend to stress the CNS to a point where if you keep pushing, you get diminished returns. With cardio, you can keep burning calories and work towards your physical goal without the strain associated with strength training. I would always recommend a balance. In terms of keeping the weight off, you can start to oxidize stored fat in your body based on the duration and level of intensity of cardio you perform." 
Chad Landers, one of Hyland's trainers, told People, "I have dozens of exercises that I toss in and out of it to keep her from getting bored, and work things in different planes of motion," says Landers. "Sarah is very dedicated. She really enjoys working out and pushing herself." Shapiro emphanzies, "This is important because of the supercompensation model. With the introduction of anything new, you are trying to create adaptation. First you will get an alarm response, this is your body understanding there's something new you are doing. You then start to recover and enter a level of fitness that's greater than what you had before, or what we call supercompensation. You have to always try to create a new stimulus or switch to your workout routine not only to avoid boredom, but also challenge yourself and adapt to become more fit."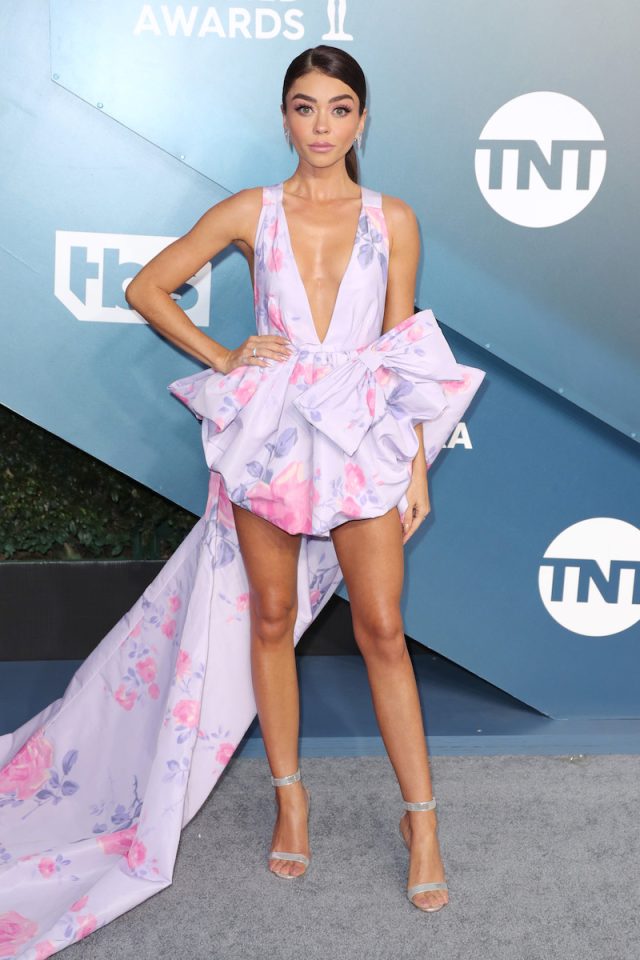 Hyland enjoys working out and adds HIIT to her intense regime. Pete McCall, CSCS and author of Ageless Intensity: High Intensity Workouts to Slow The Aging Process explains, "A great HIIT workout would be a Tabata protocol of only 4 minutes, that is 20 seconds of high intensity – exercising to the point of being out of breath, followed by 10 sec. of rest, repeated 8 times in 4 minutes. Pick a piece of equipment like a stationary bike or rowing machine (both allow muscles to work without ground impact forces which is what could cause an injury); warm-up for 5-8 minutes – to the point of starting to sweat, then do a Tabata protocol for 4 minutes, allow 3-5 min for a cool down. Yes, that is not a lot of exercise,  An effective HIIT workout only needs to be 15 minutes or less."
Heather Newgen has two decades of experience reporting and writing about health, fitness, entertainment and travel. Heather currently freelances for several publications.
Read more
---