Selena Gomez in Bathing Suit Poses on a Boat
Here are 6 ways she stays in shape.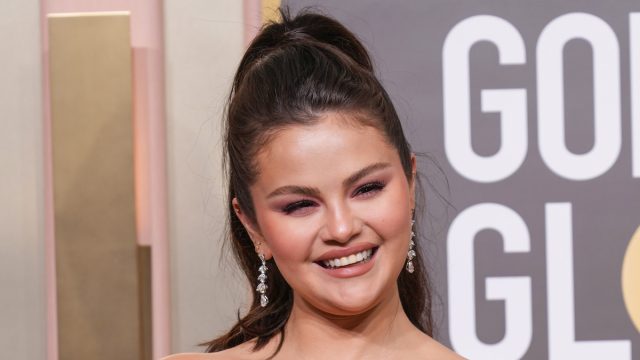 Selena Gomez is boating in her bathing suit. The singer and actress shows off her beautiful body in her cutout bathing suit in one of her latest social media posts, shared with her 424 million followers. Gomez, the renowned singer and actress, has been making headlines not just for her talents but also for her journey towards achieving a healthier lifestyle. While Selena's weight loss has been a topic of discussion, her approach to wellness extends far beyond physical appearance. Prioritizing her mental health, she openly shares her struggles and emphasizes the importance of seeking professional help. Selena's dedication to self-care also reflects in her dietary choices, opting for nutritious foods and staying hydrated. With her commitment to a well-rounded fitness routine and the occasional indulgence, Selena Gomez serves as an inspiration for those seeking a balanced and holistic approach to well-being.
1
She Prioritizes Her Mental Health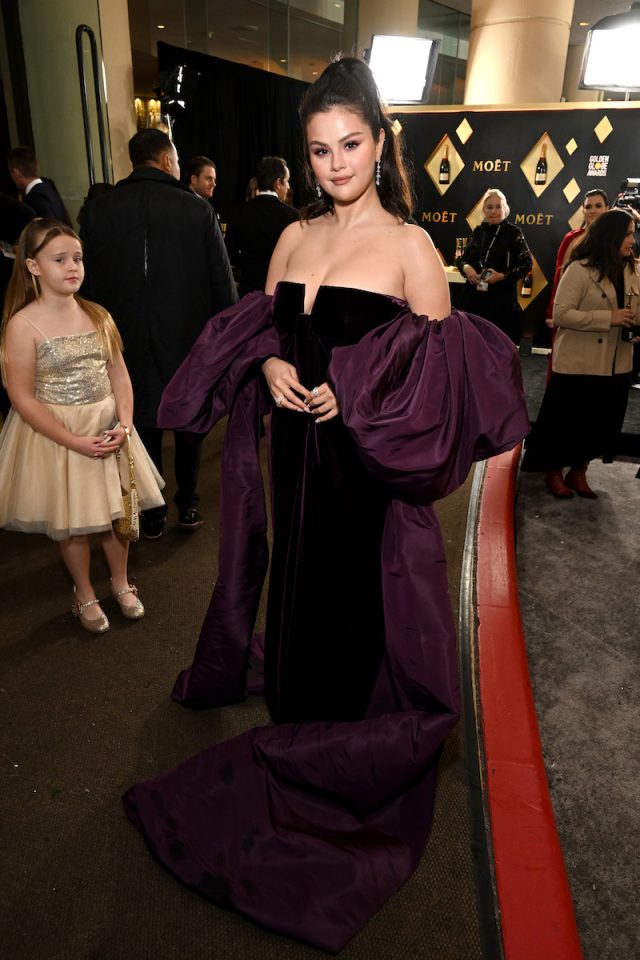 Selena, who has been open about her mental health struggles, puts herself first. "I'm on the proper medication that I need to be on, even as far as my mental health. I fully believe in just making sure you check in with your doctors or therapist. [Taking care of mental health — ] that's forever. That's something I will have to continue to work on," she told NPR. "I don't think I just magically feel better. I have days where it is hard for me to get out of bed, or I have major anxiety attacks. All of that still happens."
2
She Fuels Up with Healthy Food
Selena's nutritionist fills her dressing room with veggies, protein, and brown rice or whole grains. "I made a lot of rice bowls with veggies, protein, and avocado for Selena. It helped give her energy and stamina, which she needed to get through her shows. I also made healthy chicken salad with grapes and celery—it quenched her thirst and the protein filled her up," her trainer, wellness expert Amy Rosoff Davis, told Byrdie.
3
She Drinks Lots of Water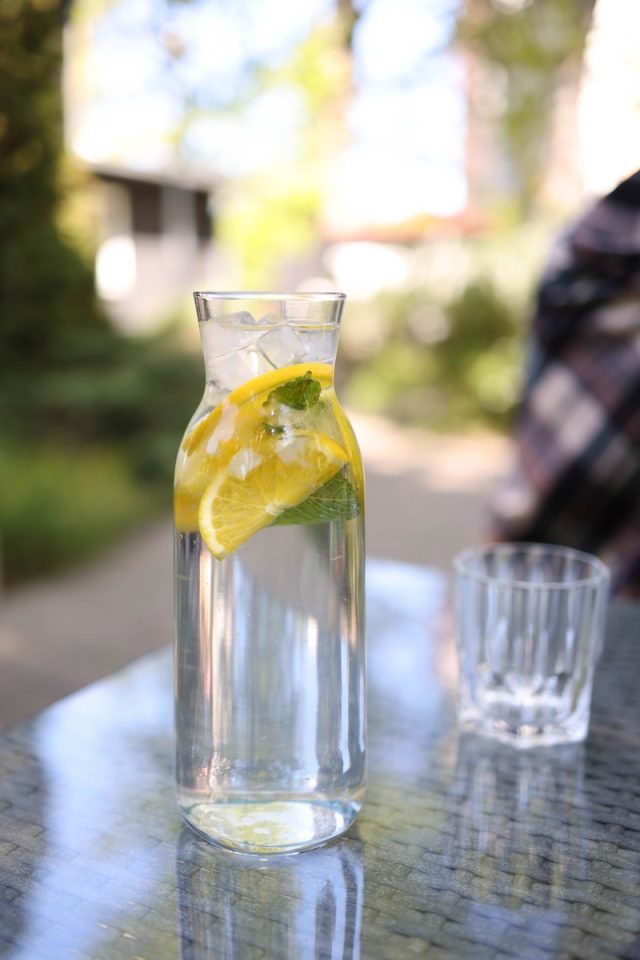 Selena drinks "lots of water" and "green tea" when she needs "a pick me up," Davis told Bydrie. "it sure was exhausting at times," she said about Selena's hydration approach while on tour. According to the U.S. National Academies of Sciences, Engineering, and Medicine men should drink about 15.5 cups (3.7 liters) of fluids a day and women about 11.5 cups (2.7 liters) of fluids.df44d9eab23ea271ddde7545ae2c09ec
When Selena trains with Davis they focus on "interval and circuit training—and building a strong core," Davis told Byrdie. "My whole thing is toning mixed with cardio and stretching," she added. In a recent TikTok Gomez shows fans what her workout involves. In the clip she does moves like overhead arm raises, weighted squats, weighted leg lifts, donkey kicks, stretches, and crunches with a medicine ball.
5
She Also Does Pilates, Yoga, Spinning, Hiking, and Dance Cardio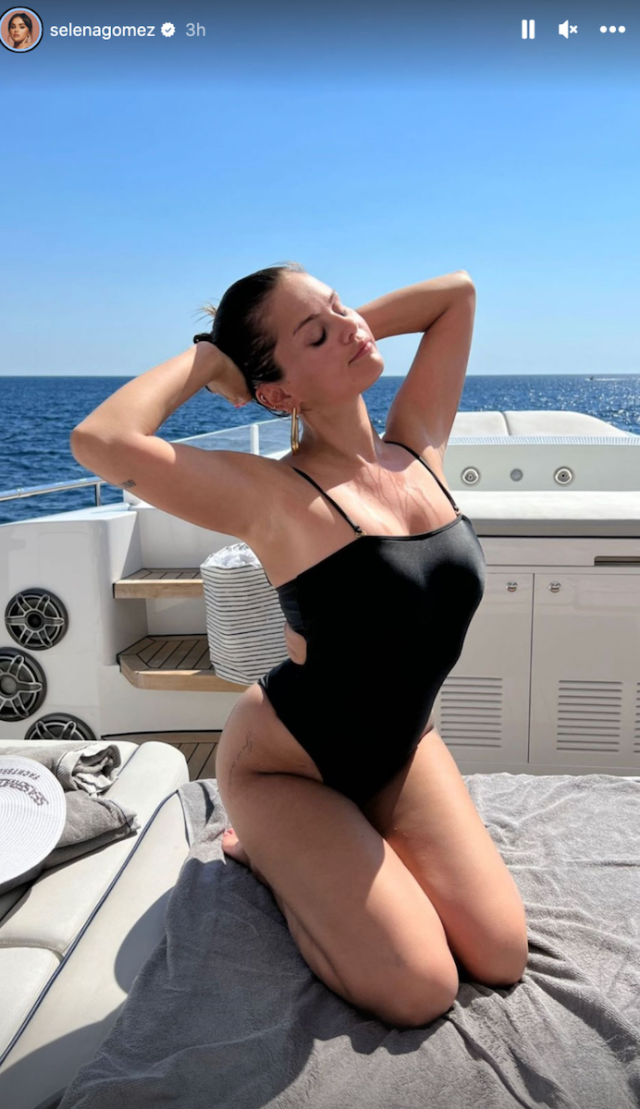 Selena also does "everything from Pilates to hiking to dance cardio to circuit training to yoga and Spinning—the list goes on," Davis told Byrdie. Mixing up your workouts is a great way to achieve various results. For example, according to research, Pilates exercises are designed to increase muscle strength, endurance, and flexibility, and to improve posture and balance. Experts maintain that it is a great workout for leaning out. The Cleveland Clinic explains that biking, a low-impact aerobic exercise, is great for building muscle, improving strength and flexibility, and improving balance. It can also boost mental health and help other health conditions, including arthritis. 
6
She Allows Herself Cheat Meals
Selena is all about the occasion cheat meal. "So I be trying to stay skinny, but I went to Jack in the Box and I got four tacos, three egg rolls, onion rings, and a spicy chicken sandwich," she once said in a social media video captured by the Instagram account @selenagomezecu2.0. "But honestly, I don't care about my weight because people bitch about it anyway," she continued, brushing off the "you're too big" comments. "Meh, meh, meh, meh," she continued. "B**ch, I am perfect the way I am. Moral of the story? Bye." During her trip to Paris, she also munched on croissants and pizza. 
Leah Groth has decades of experience covering all things health, wellness and fitness related.
Read more
---