Tennis Star Eugenie Bouchard in Swimsuit Is "Magnifique"
Here's how she trains—and relaxes.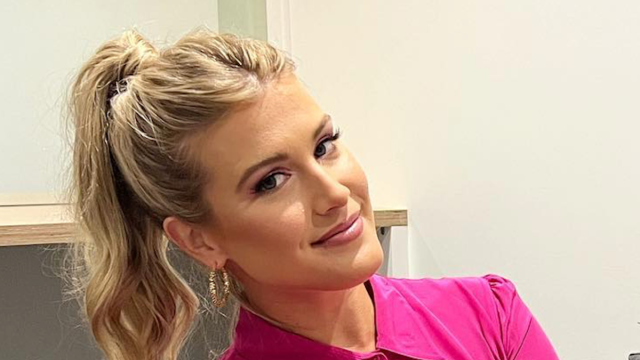 Canadian tennis star Eugenie Bouchard is asking fans for their input on her style choices—and that includes swimsuits, too. Bouchard, 29, shared pictures of herself posing in a variety of different outfits, with one snap showing her posing in a soft pink bikini and white shirt on top. "1 2 3 or 4," she captioned the post. "Magnifique," a fan commented, with others giving their opinions on which outfit they liked the best. How does the tennis champion stay in shape while living a balanced, happy life? Here are 5 ways Bouchard trains and stays competition-ready.
`
Bouchard spends four to six hours on the court every day. "I spend most of my time on the tennis court," she says. "I wake up at 8 and eat eggs for the protein, fruits, and orange juice. Then I hit the tennis court for two hours working mainly on my technique. After lunch, I spend about another two hours on the tennis court before heading to the gym. As a tennis player, I have to work on my strength and cardio. I find the game of tennis has become more physical, and players are spending more time at the gym… When I do have some free time, I lie on the couch and relax, physically and mentally. It's important to take time away from tennis. When I can, I head to Montreal to visit my family. I'm not there often because I train in Florida. I miss my siblings, but it's the sacrifice I've made."df44d9eab23ea271ddde7545ae2c09ec
Bouchard says she eats 5 bananas a day, and claims other athletes also eat a lot of the fruit. "They're full of nutrients and easy on the gut. Very few people have problems digesting bananas," says registered dietitian Elyse Homan, RD, LD. Bananas are high in potassium and vitamin C, as well as B6. "One banana will give you one-quarter to one-third of the vitamin B6 you need in a day," Homan says.
3
Massages and Physiotherapy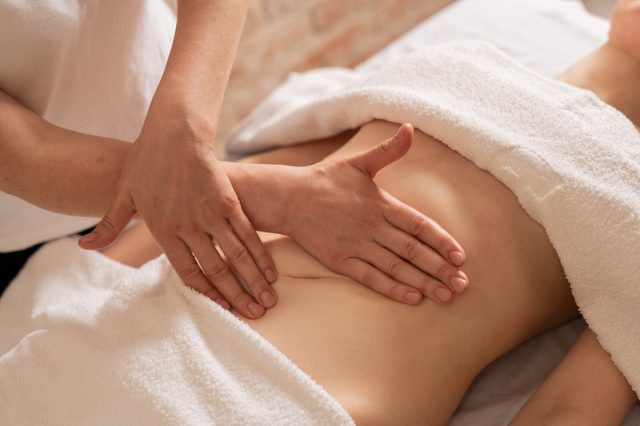 Bouchard relies on massages and physiotherapy to relax after matches. "In the match, you have so much adrenaline going. It takes a couple of hours for your body to relax after that," she says. "Night matches are especially tough, because it's 11 p.m. or midnight and I need to try sleeping, but I just finished [playing]. A lot of times I can't sleep until 2 or 3 a.m. I try to think about something else besides the match that just happened, because I'm usually still worked up about it. I watch TV or try to keep it really low key."
Bouchard's focus in her training is to put on muscle, as she believes it will give her the edge over the competition. The athlete has posted video on her social media of herself hitting the gym and combining strength and resistance training to get stronger and fitter. "I want to get stronger. I want to get bigger. I want to put on muscle," she previously said. "I feel like in the past year I haven't been strong enough on the court."
5
Social Media vs Real Life
Bouchard says her social media doesn't always reflect the amount of time she spends training. "People can say I'm not spending enough time training and things like that," she says. "I'm like, 'OK, do you work 24 hours a day?' I train six hours a day and then I go to the movies, but what I will post will be about the movies because—to me—that's the most interesting part of my day since I play tennis and work out every single day of my life! I don't need to try to prove to you that I'm working out. I know what I'm doing every single day, and I don't need people's acceptance of what I do. I'll post whatever I want, and I don't care what people say."
Ferozan Mast is a science, health and wellness writer with a passion for making science and research-backed information accessible to a general audience.
Read more
---