Tiffani Thiessen, 48, Looks Ageless and Here's How
Five ways Tiffani Thiessen stays healthy and in shape.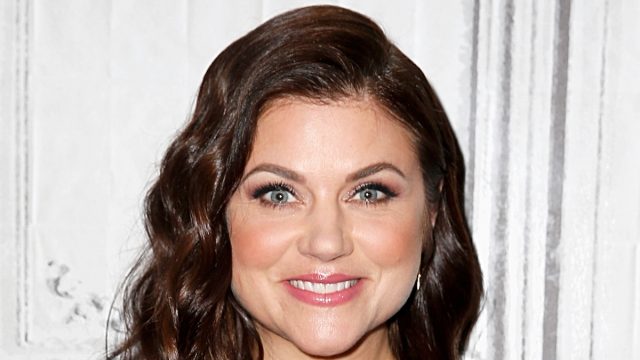 Tiffani Thiessen made a name for herself starring on two huge shows in the 90s: Saved By the Bell and Beverly Hills, 90210. The actress went on to appear on other series in the early 2000s and has now become known as host of MTV's Deliciousness—and for her recipes. Thiessen has written cookbooks and shares her kitchen secrets with fans. The 48-year-old looks fantastic! How does she stay so fit? Read on to see 5 ways Tiffani Thiessen stays in shape and the photos that prove they work.
`
She Doesn't Stress Out About Gaining Weight
In a recent interview with Hollywood Life, the actress said she's gained weight during the pandemic, but isn't worried about it. "What is panic going to do?" Tiffani said in the interview. "They say stress actually adds pounds, so if I stress it's going to be worse, right?" She added, "I think when you're stuck at home and no one's going to the gym and certain times of the year it's harder to workout outside. My husband was the only one who lost weight during COVID. Damn him… And now I'm in full competition. I'm like, 'All right. I got this.' I got up at 5 o'clock this morning. I went to the gym. I can do this. I can get this COVID weight off." Harvard Health explained, "There is much truth behind the phrase 'stress eating.' Stress, the hormones it unleashes, and the effects of high-fat, sugary 'comfort foods' push people toward overeating. …Once a stressful episode is over, cortisol levels should fall, but if the stress doesn't go away — or if a person's stress response gets stuck in the 'on' position — cortisol may stay elevated."
In her latest Instagram post, the TV star posted just an image of several avocados and captioned the pic, "Finally started growing avocados and this #californiagirl could not be happier. 🥑I love #california #6thgeneration." Avocados help you stay healthy in several ways, according to the National Library of Medicine. "Avocado consumption is associated with better diet quality and nutrient intake, and lower metabolic syndrome risk in US adults." The study on avocado eaters and overall health resulted in the following, "Avocado consumers had significantly higher intakes of vegetables (p < 0.05); fruit, diet quality, total fat, monounsaturated and polyunsaturated fats, dietary fiber, vitamins E, K, magnesium, and potassium (p < 0.0001); vitamin K (p = 0.0013); and lower intakes of added sugars (p < 0.0001)."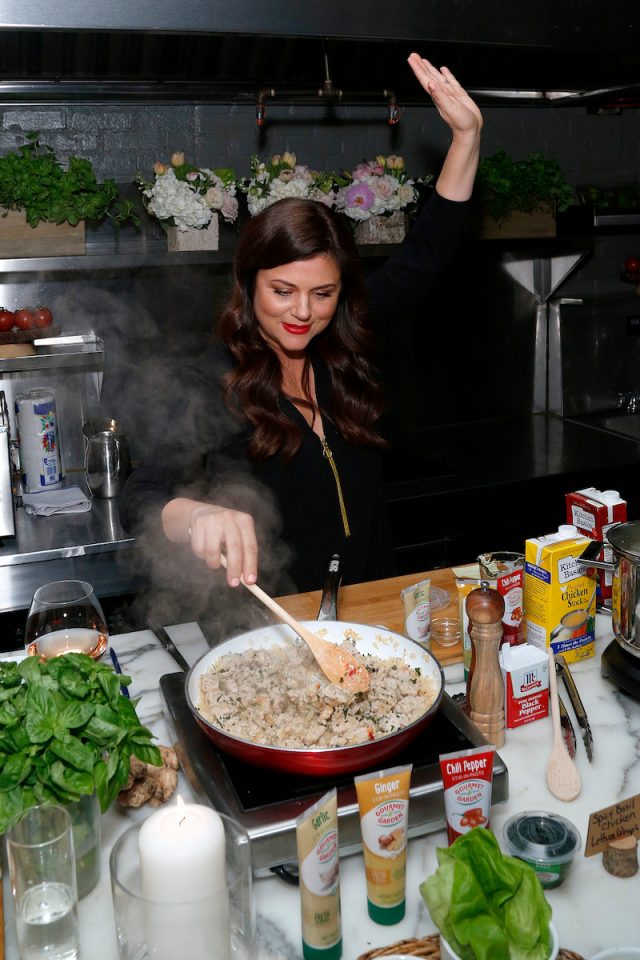 Thiessen has countless recipes on her site and has written a couple of books sharing her favorite family meals. Cooking at home is much healthier than eating out and Harvard Health states, "We already know that the more people cook at home, the healthier their diet, the fewer calories they consume, and the less likely they are to be obese or develop type 2 diabetes. A growing body of scientific evidence supports teaching patients how to cook meals at home as an effective medical intervention for improving diet quality, weight loss, and diabetes prevention."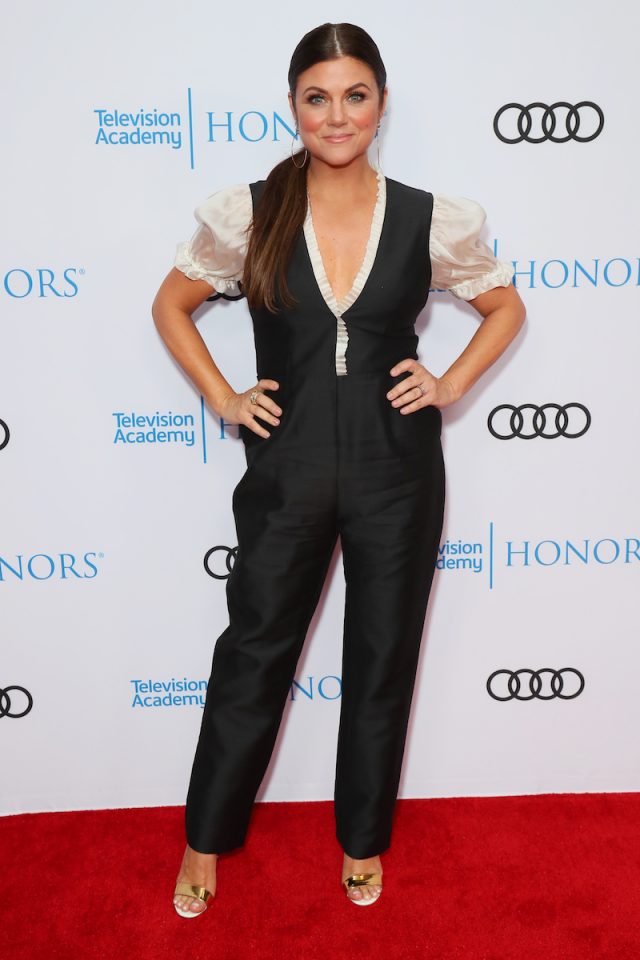 There's so many ways to eat eggs and recently the mom of two posted on Instagram her recipe for devilled eggs along with a pic of ones she made. She wrote, "Bring on the curry deviled eggs #easter #recipe in my book #pullupachair" According to the Mayo Clinic, eggs are a healthy staple to have in your diet. "Eggs are also a great source of vitamins A, D and B12, as well as choline, which is a nutrient that's essential in many steps of metabolism. Except for its cholesterol content, one egg is a healthy option for breakfast lunch or dinner."df44d9eab23ea271ddde7545ae2c09ec
Scroll through Thiessen's Instagram feed and you'll see images of delicious food she whips up and shares with fans. While her meals are mostly healthy, she does indulge in dessert once in a while, which can help eliminate cravings and keep your diet on track. Harvard Health states, "While a good diet is crucial for health, bending the rules on occasion probably won't hurt. A tip you can try is the 90-10 rule. "Eat a healthy diet 90% of the time and splurge 10% of the time," Kathy McManus, director of the Department of Nutrition at Harvard-affiliated Brigham and Women's Hospital said. "Eating three meals a day for a week means 21 total meals: avoid splurging for more than two of those meals." What about doing a 90–10 plan every day during the holidays, devoting 10% of your daily calories to unhealthy holiday foods? That's probably more likely to lead to bad habits. "If you occasionally go slightly over the daily guidelines for calories, salt, added sugar, and saturated fat intake, it's probably not going to be a problem," McManus shared. "But making every meal a little unhealthy, by design — that's likely to cause problems."
Heather Newgen has two decades of experience reporting and writing about health, fitness, entertainment and travel. Heather currently freelances for several publications.
Read more
---