20 Amazing Bodies of NFL Players
Here's how they stay in shape.
What's their game plan? Discover the extraordinary dedication and unique fitness regimens of NFL players. From J.J. Watt's intense 9,000-calorie diet to Travis Kelce's love for supplements, each athlete offers insight into their extraordinary training and nutrition routines. Uncover the secrets behind Patrick Mahomes' daily workout routine and Derrick Henry's reliance on calcium for recovery. These NFL stars prove that commitment, determination, and unconventional approaches drive their exceptional performance on the field. Get inspired by their stories of hard work, discipline, and passion for the game in this compelling exploration of their fitness journeys.
`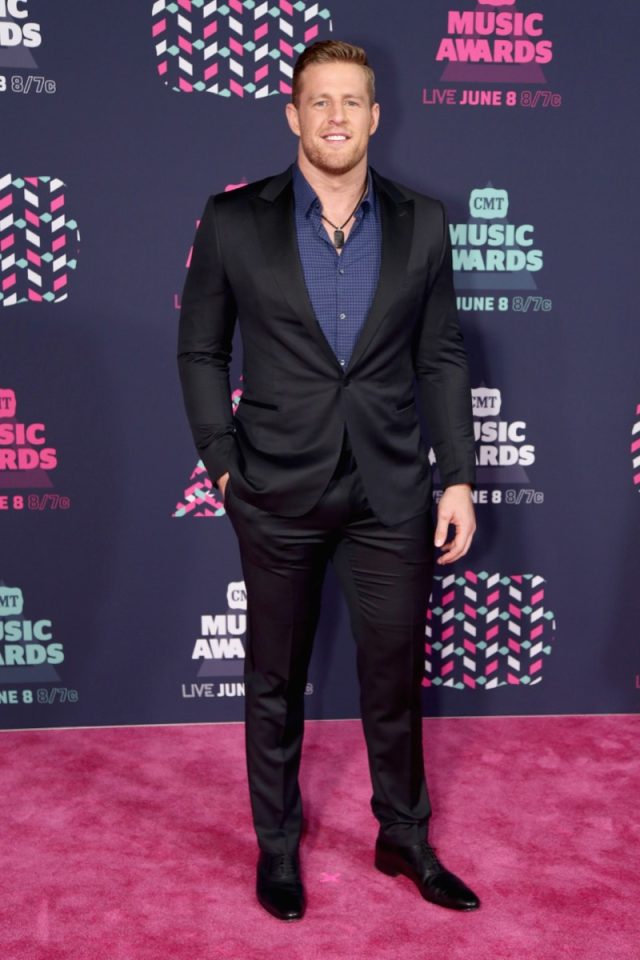 J.J. Watt talked about his diet in an interview with Muscle and Fitness. He says that he aims to eat 9,000 calories each day. "My body was grabbing for something that wasn't there. It was trying to fuel itself with no fuel…If I'm not working out, I eat the whole time I'm not working out. It's exhausting. You have to force-feed."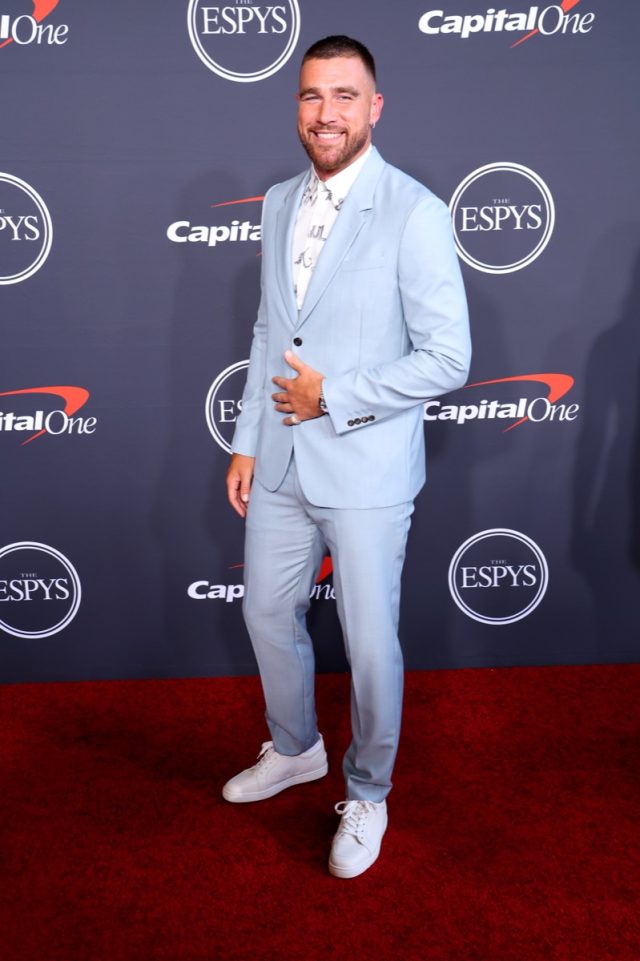 Travis Kelce shared his diet secrets in an interview with Men's Journal. He says that he likes to take supplements. "Where it really jumped off for me, was when I was taking a Hilo gummie during games when I felt my stomach getting empty and I needed that energy to finish out games," Kelce said. "When I would take it, it was a booster for me and it really worked. It clicked for me how convenient it was to get the nutrition I needed to perform at a high level. Like why hasn't it been done with every supplement? It's a cool convenient way to get the vitamins and supplements you need."df44d9eab23ea271ddde7545ae2c09ec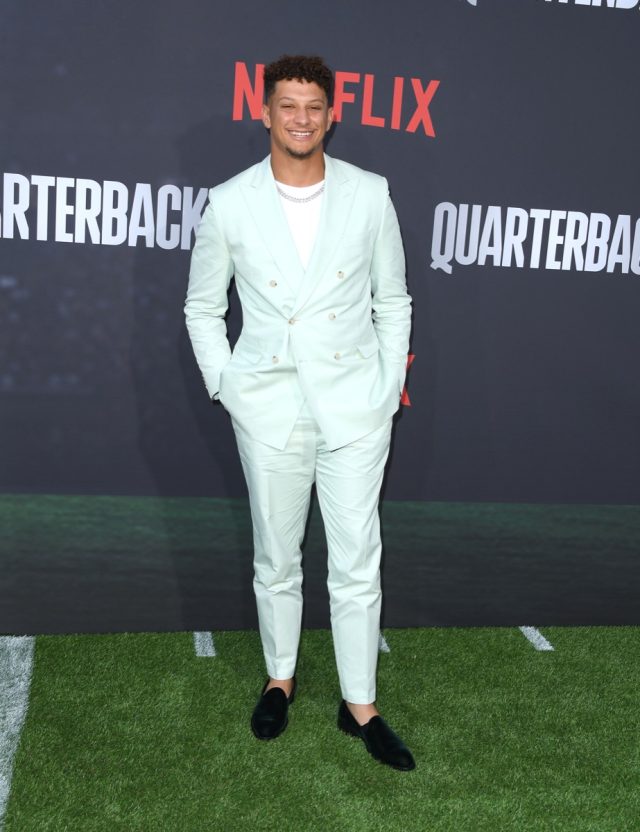 In a 2021 interview with CNBC, two-time Superbowl champion Patrick Mahomes talked about his workout routine. "I would say the training, to me, has always been the thing that I've loved the most. I mean not only playing and going out there and practicing, but waking up every single day and getting in a workout in or getting in my [recovery] therapy. If I don't do it, I don't feel like I really completed my day. I'm big on waking up early and doing it in the morning. I usually wake up at 6 or 7 in the morning and go get a workout or get therapy. Then I go home and take care of my body which is a sauna, ice bath or hot tub, stretching or massages."
In a 2018 interview with ESPN, T.J. Watt talked about his approach to football. "I've got a boring lifestyle. I'm not about any of that [other] stuff. I work out, I go home, I grill burgers and hang out by myself or hang out with a few of the guys on the team. I'm not here for anything else but football."
In an interview with InsideHook, Derrick Henry revealed his secrets to recovery. He says that he gets a lot of calcium. "Milk is definitely my recovery plan. I've been drinking it all my life and it's something that has always been a part of what I do as far as working out and recovery and my performance. I was encouraged by my grandmother as a kid that it would strengthen my bones. She was right. That's why it's been a part of my life for a long time. It's very important if I'm working out. Got to get swole and drink milk for recovery."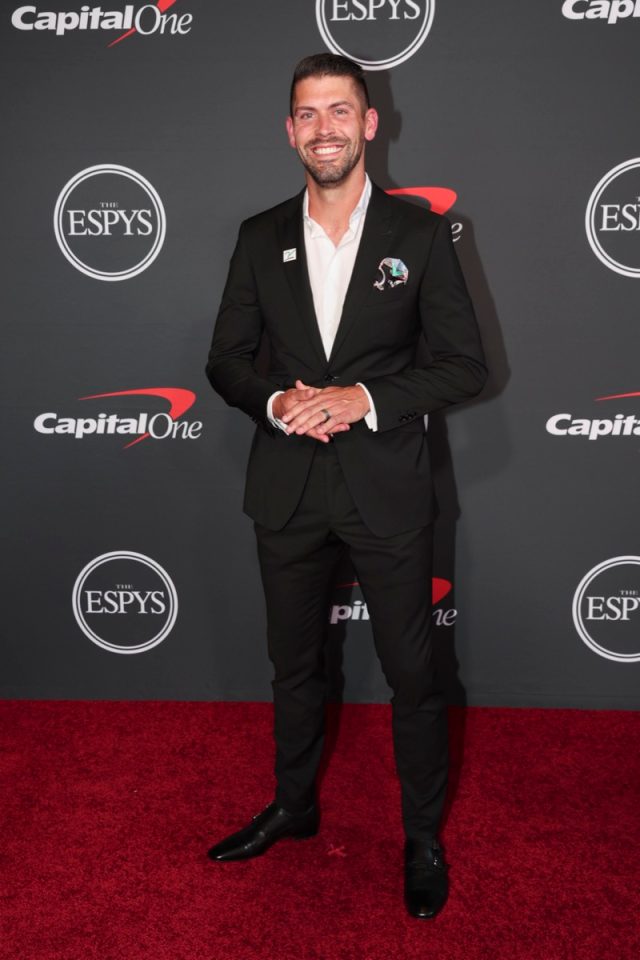 Justin Tucker is a big fan of peanut butter. In 2016, he told USA Today that he enjoys the food each morning before a game. "I don't need to eat the same thing. But at the same time, I do eat peanut butter on my waffles every morning." According to Denver Health, "Peanut butter is loaded with so many good, health-promoting nutrients, including vitamin E, magnesium, iron, selenium and vitamin B6. Research shows that people who regularly eat nuts and nut butter, including peanut butter, are less likely to develop heart disease and type 2 diabetes."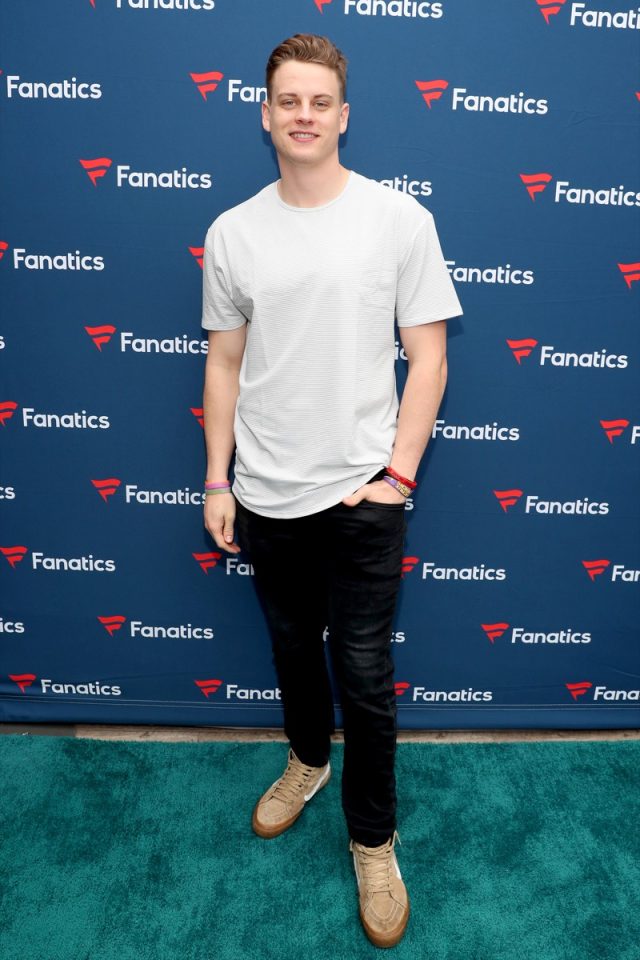 Joe Burrow isn't focused on what others are doing. He just focuses on himself. Burrow tells The Athletic that this is how he approaches his workouts. "I don't go into my workouts every day thinking I've got to outwork this guy. I've got to outwork myself from yesterday."
Dak Prescott makes sure to eat healthy and stay in shape. He opened up about how he approaches health in an interview with Sports Illustrated. "It's a product of working on everything. Whether it be rotation, whether it be diet or whatever, just focused on every way I can get better. I think I have just dropped some of the baby fat off."
In 2021, Amari Cooper talked about recovering from an injury in an interview with DallasCowboys.com. "For me, it has just showed me how much I really want to be out there because I miss it so much. I've never wanted to run a route so bad. Just trying to be the best Amari Cooper that I can be, trying to be better than I've ever been. I've been talking to myself a lot lately about how I want this year to be different than any other year that I've played football."
In an interview with FOX 9, Harrison Smith talked about how he stays in shape during the off-season. "I like to try to keep weight off in the off-season, instead of gaining it and trying to get it off in time for training camp," said Smith. "I kind of just changed up my diet a little bit, running and working out. We have a great nutrition staff here…I just basically eat when I'm hungry, work out. I don't like to get too scientific with it. I just like to go off feel and I feel really good right now."
DeAndre Hopkins tries to stay on the field as much as he can. "I take a lot of pride in being durable," Hopkins said to ArizonaSports.com. "There have been many games that I could have sat out, knowing my body and knowing what I was going through. But I feel like if I'm out there playing, no matter if it's 100 or 50%, that guys are going to see that there's somebody out there that's tough that's going to fight with them."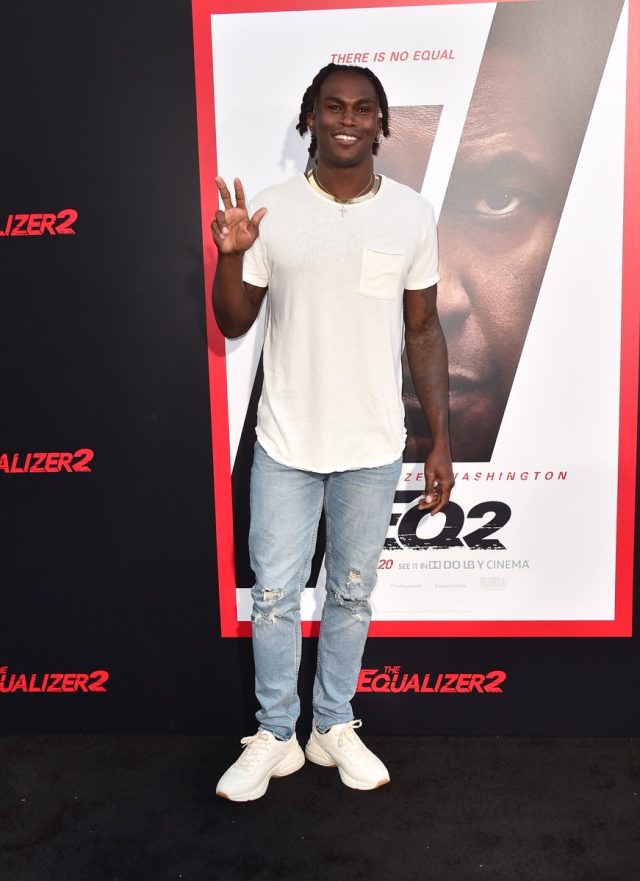 Julio Jones talked about his approach to diet and exercise in an interview with ESPN. In it, he talked about the off-season. "I don't have an offseason workout regimen," Jones said. "I don't lift weights. I don't run. I don't do anything. I let my body rest. I just eat good. I actually eat great. To be able to play at a high level, I feel like my turnaround is great, and I can recover quicker, and I think a big part of it has to do with the way I eat."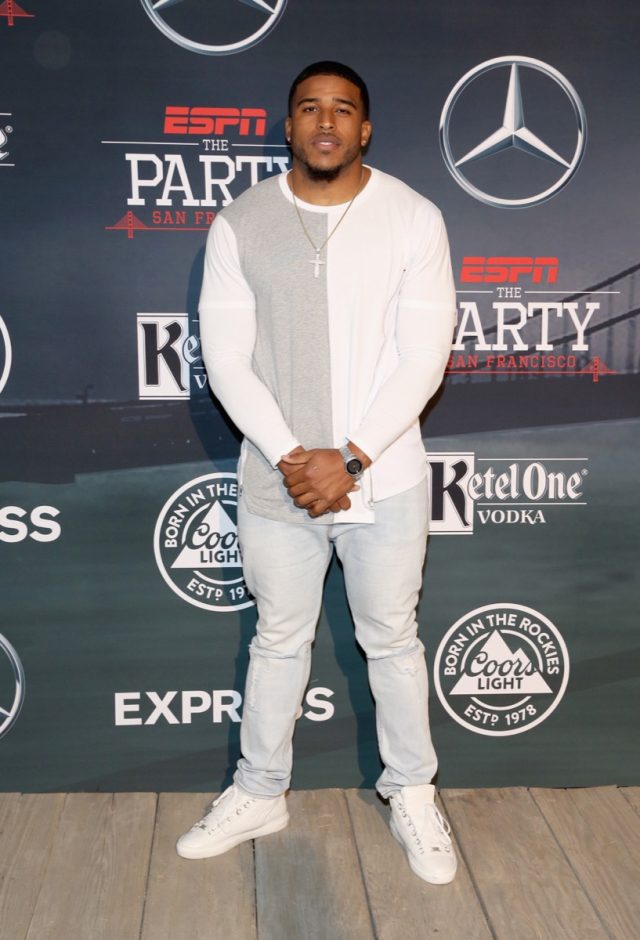 Bobby Wagner opened up about his favorite workouts with Tonal.com. He says that he likes to practice yoga to keep himself in shape. "I just started to notice that my yoga practice was helping me by strengthening areas of my body that I may not have focused on when I was working out, like my hips, and having flexibility in my quads," he explains.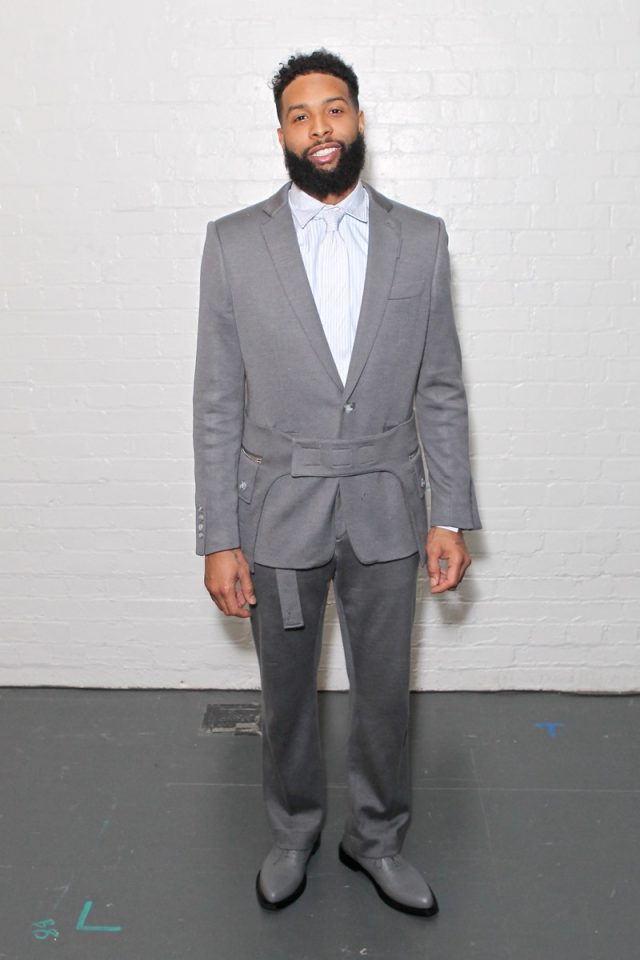 Odell Beckham Jr. works with trainer, Jamal Liggin, to help him stay in shape. Liggin opened up about working with Beckham in an interview with Stack.com. "Everything we do in training complements something else that we do. Our foundation is speed, but the program isn't just speed and strength. It's also vision and awareness. Footwork and quickness. All of it works together."
Khalil Mack makes sure to stay motivated. He talked about this in an interview with Men's Journal. "Even with all the accolades, I'm always trying to improve and get better every year. I always preach this to people, even my teammates and family: 'Always know someone's working harder than you, trying to get that spot you have.' That's what drives me."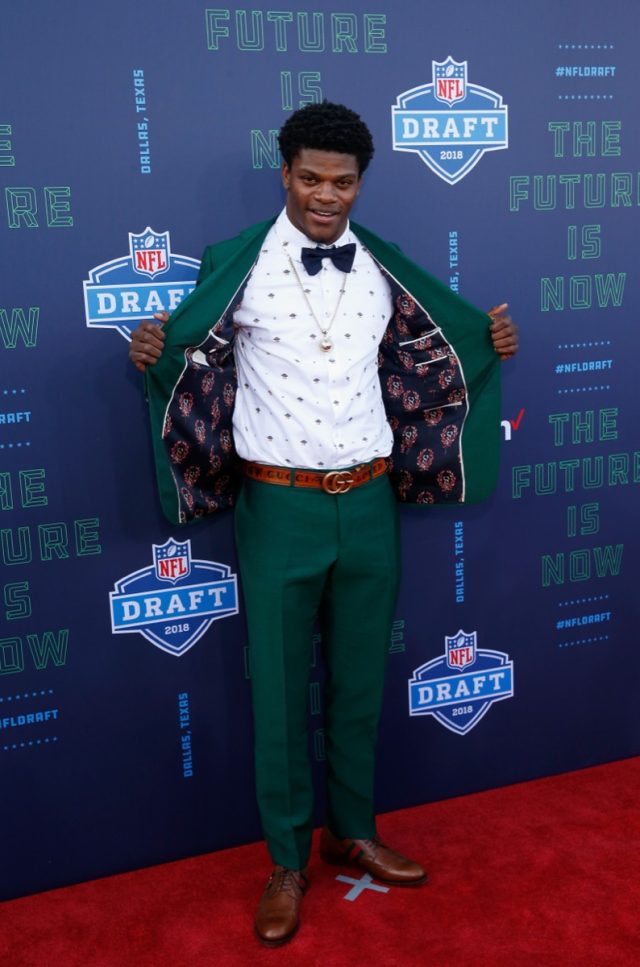 Lamar Jackson shared his go-to pre-game food with CNBC. Jackson says that he likes to carbo-load, and there's a pasta dish that he likes in particular. "Shrimp Alfredo, that's my meal before the game. They say [pasta] helps your brain. I feel like I go out with a level head and I can think."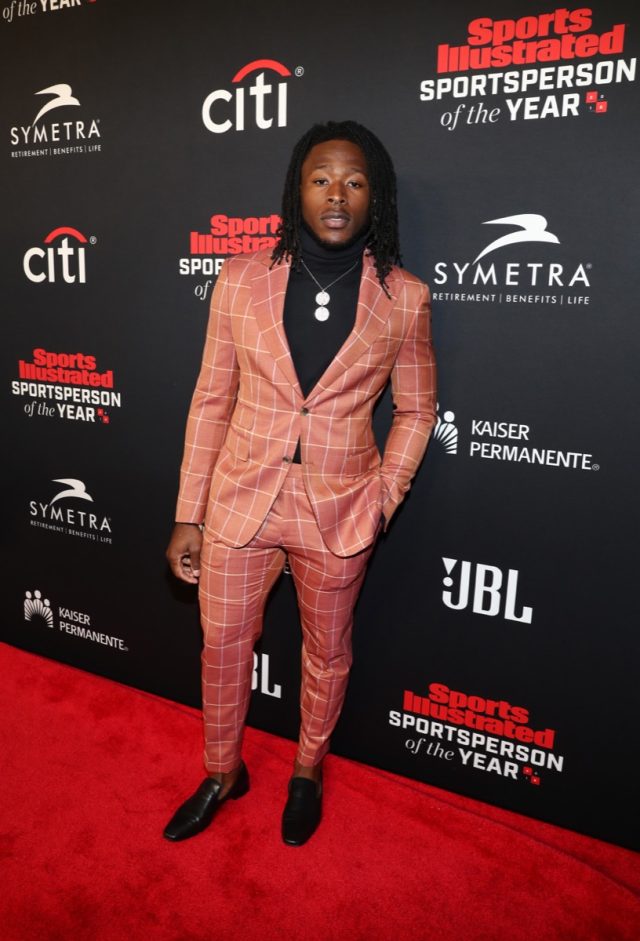 Alvin Kamara opened up about his diet to NOLA.com. He says that he has made a lot of changes, including cutting out sodium, and having a plant-based diet. "I got with my chef and just put together a plan and stuck to it and am still sticking to it," Kamara said. "I think that changed my body a little bit, look a little bit different, but all in all still good, still positive."
In 2017, Fletcher Cox opened up about his approach to staying fit with NBC Sports Philadelphia. "I can move around a little bit more being a little bit lighter, but the big thing for me is can I stay as strong at 310 as I was at 320? That's the main thing. I want to stay fast and obviously stay strong. I can be lighter and I can be where I was (strength-wise)."
After winning the 2020 Superbowl, George Kittle talked to Men's Journal about how he approaches the future of his careers. "There's a lot of success from last season to celebrate," Kittle said. "Coming together as a team, winning all of those close games, and taking home the NFC Championship. I wouldn't trade those accomplishments for the world. But do I want to win a Super Bowl? Of course. That's my dream. So no matter the situation, I'm going to try to outwork everyone in the weightroom and on the field."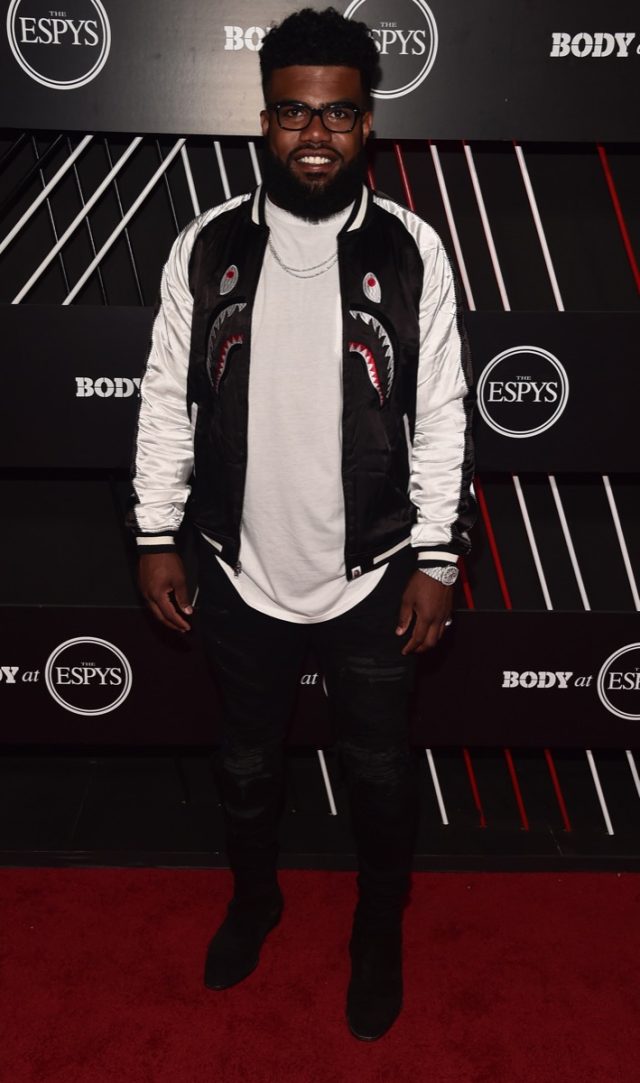 Ezekiel Elliott works with trainer, Danny Musico, to keep himself in shape. Musico tells Muscle and Fitness that he has Elliott work with the Frog Trainer.  "Having the upper- and lower-body strength meeting at the core, that's what the Frog does," he explained. "So every time Ezekiel's in a set position and he pops up and that ball is stuffed into his gut, he remembers the Frog."
Anna Bechtel is a freelance writer currently based in Hamden, CT.
Read more
---