Padma Lakshmi Shares Swimsuit Photo Saying "Happy Birthday to Me"
Here are her wellness secrets.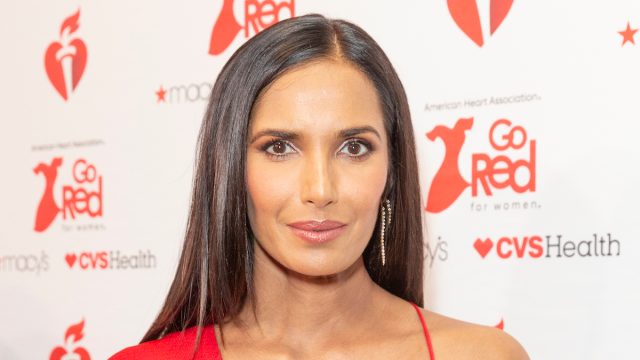 Padma Lakshmi recently celebrated her birthday, and she did so by sharing a stunning photo on Instagram. In it, Lakshmi posed in a brown swimsuit with puka shells on it, from her recent shoot with Sports Illustrated Swimsuit. Lakshmi captioned the photo, "This year I was so blessed, with family and friends who were there for me, cradled me, uplifted me, made me laugh, and reminded me of how rich a life we can live- if we are open to change. I won't say it's been all roses, there have been moments of serious anxiety, insecurity and just feeling lost and low. But then even in those moments, I realized there was a benefit to be had. A muscle to be strengthened. My heart is open and I am so very grateful. What a glorious year of growth and gratitude. These pics were of course a milestone, but just the tip of the iceberg. I love you all for being here with me, thank you for following along. I really like your company." How does she stay so fit? Read on to see 5 ways Padma Lakshmi stays in shape and the photos that prove they work.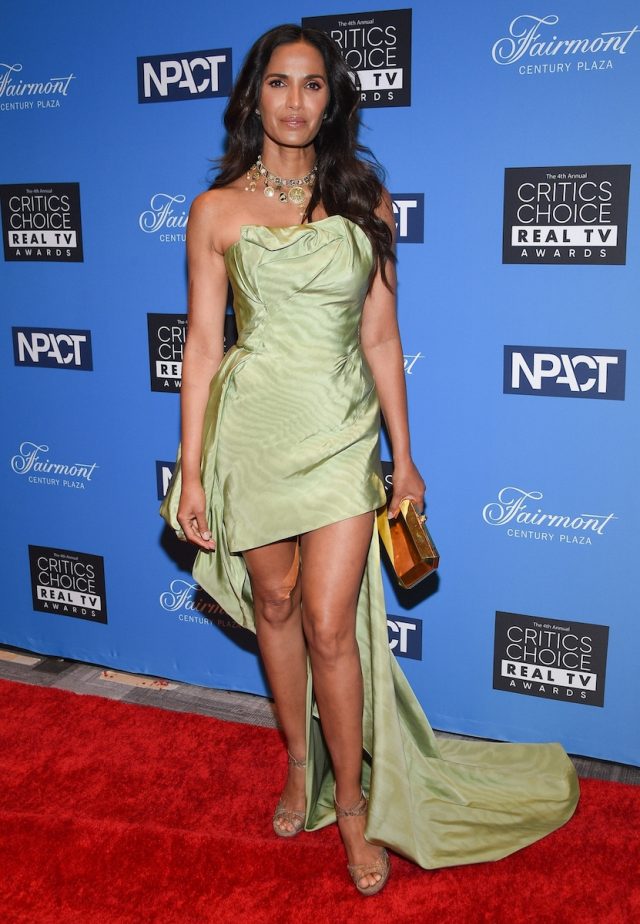 Lakshmi shared one of her go-to workouts in an interview with People. "I've been boxing for over 20 years on and off when my joints permit," she says. "I love boxing. I mean, as much as boxing has helped me physically, it's done way more for me mentally. And I highly recommend it for anyone who's looking to feel more grounded, more focused and more in their body, as well as have more clarity."
2
She Works Out On A Regular Basis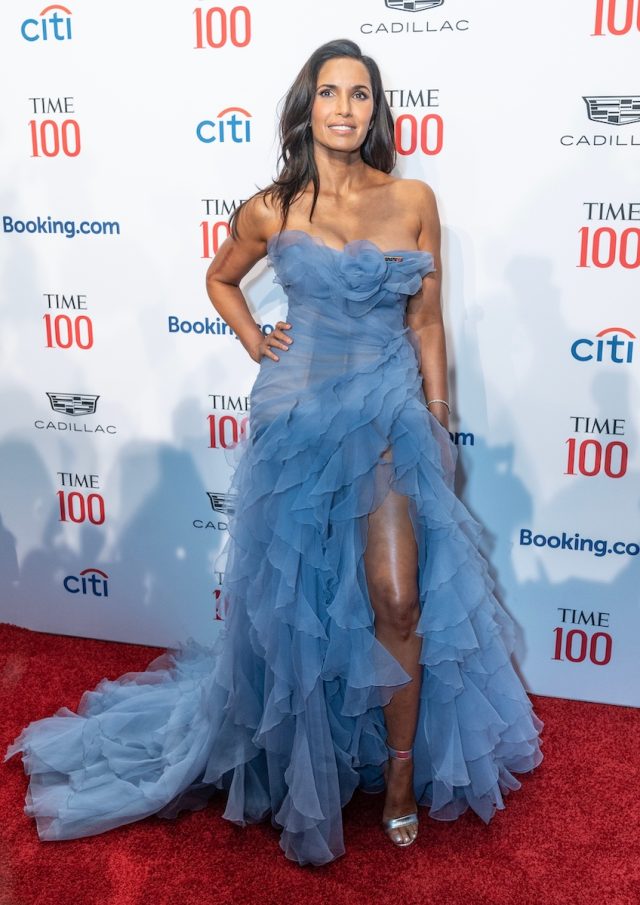 Lakshmi's job is to eat food. Naturally, she has to do a lot of working out to combat this. She opened up about her fitness regime to E! News. "Honestly, the secret is just living in the gym. I spend a lot of time working out. I work out at least five or six days a week for one or two hours a day. I have to, because I'm working with food. I have two TV shows that both require me to eat a ton of food."
3
She Takes Care Of Her Skin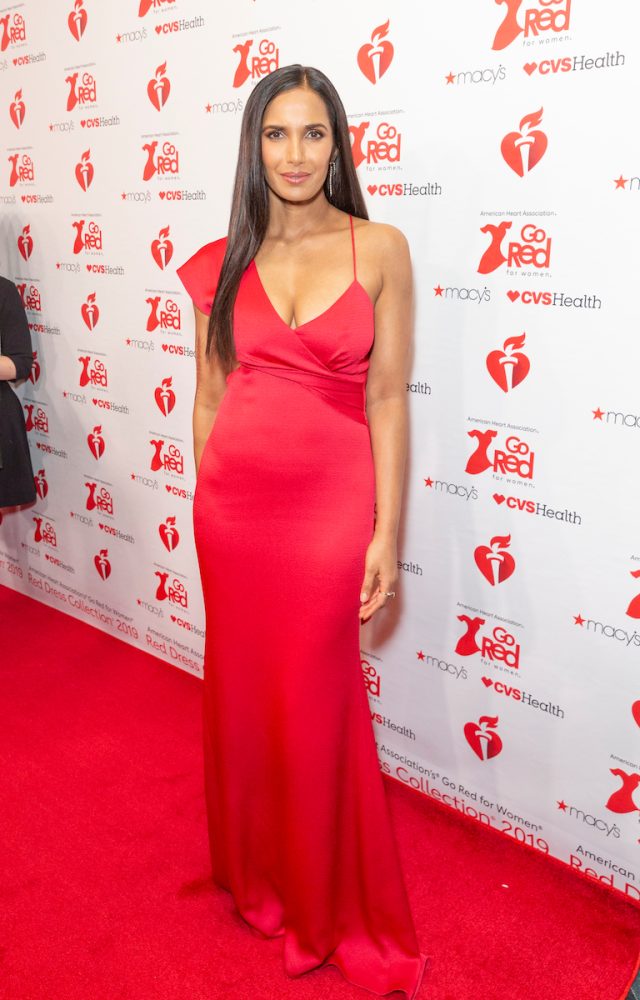 Lakshmi has amazing skin, and she makes sure to take care of it. She tells Into The Gloss that she uses a lot of organic products. "If I'm retaining water, or if I have a big shoot coming up and I want to slim down, I use topical diuretics, which are available at any health food store. I also just use plain old honey in the shower to draw out any impurities in my face. It's antibacterial, but it's also a smoothing agent. You cleanse your skin, and then put the honey on a dry face—if you put honey on a wet face, it'll slide. Then you just play the piano on your skin. If I break out, I also use tea tree oil. I put it in a pot of water, and I literally just steam, like you would if you had a cold. Or I carry a little thing of the essential oil in my makeup case so I can put a little bit on—just a little bit, because it will burn you."
4
She Eats Mostly Plant Based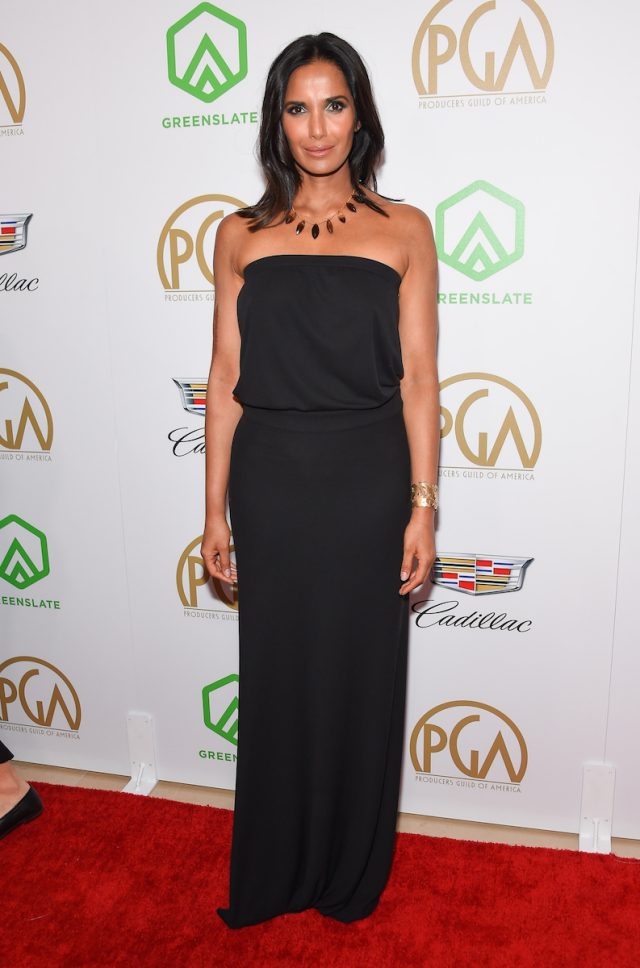 Lakshmi tells Into The Gloss that she eats mostly veggies and plant-based foods. "I'm much more simple about my food choices as I've gotten older and become a mother," she explained. "It's also just what's happening in food, right? We're all eating more whole, less processed foods. I've actually gone back to eating a lot like I ate when I was a child, which is really mostly plant-based. Once in a while some bacon or veal, but mostly it's just poultry and fish. A lot of lentils, a lot of beans—50% of my diet is fruits and vegetables."df44d9eab23ea271ddde7545ae2c09ec
5
She Does A Variety Of Workouts
Lakshmi tells Into The Gloss that she does a lot of different exercises. "I do everything. If I think it'll help, I do it. I box, I jump rope, I do calisthenics—old-school pushups, and mountain climbers, and sit ups. Things you can do on the floor without any help. But I also go to the gym—the grungier the gym, I find, the better, because they're the ones that have the real machines. I also do a lot of Pilates. I've found that in the way that boxing transformed my body 15 years ago, Pilates has really done that for me now. Because I have some lower-back issues, I can't do certain things that are higher impact. Like, I no longer am able to hit a heavy bag, but I can do a speed bag. So, the boxing is really for me to burn as many calories as I can, because of all the food I'm consuming. The Pilates started out as a way to make my back stronger, but has really transformed my body."
Anna Bechtel is a freelance writer currently based in Hamden, CT.
Read more
---