Pro Boxer Claressa Shields Shares Swimsuit Photo Saying "I am Happy"
This is what her training regimen looks like.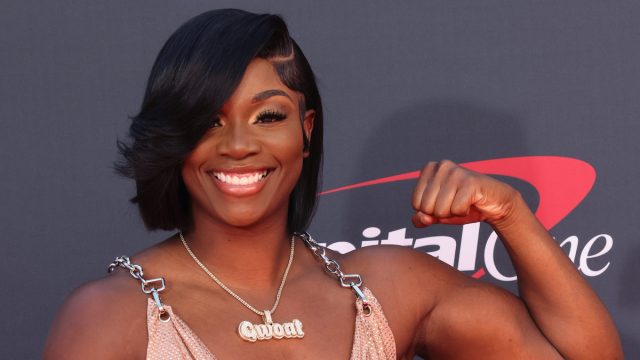 Professional boxer and MMA fighter Claressa Shields is sharing some positive affirmations with her fans on social media, spreading an inspiring message about self-love. Shields, 28, posted a picture of herself wearing a black bikini as she stood in the surf, looking happy and healthy. "I am happy 😊I am pretty 🤩I am wealthy 🤑I am living the life that I want 🫶🏾I am loved 🥰And things will get better ❤️‍🩹All things work in my favor 🙇🏾‍♀️," she captioned the post. Shields' training regimen is awe-inspiring—here's how she does it. 
Shields' typical day when training consists of hours of different types of workouts. "A typical day in camp can go according to either of two plans. Plan 1 is I wake up at 9 am, make myself a small breakfast (2 boiled eggs, 2 pieces of turkey bacon and some steamed asparagus) or a fruit smoothie," she says. "At 11 am I'm at the gym training. By 1:30 pm, I'm at the gym. My workout usually consists of bag drills, mitt work, shadow boxing, jumping rope, speed bag and ring drills. Then I either swim or run at 6 pm the same day. On the days I do Plan 2, I still wake at 9 am and have my breakfast and then 11 am-1:30 pm, I'm in the gym. But right after that, I do strength and conditioning, which consists of box jumps, dumb bell squats, some drills with weights for my upper body, or a four-mile run."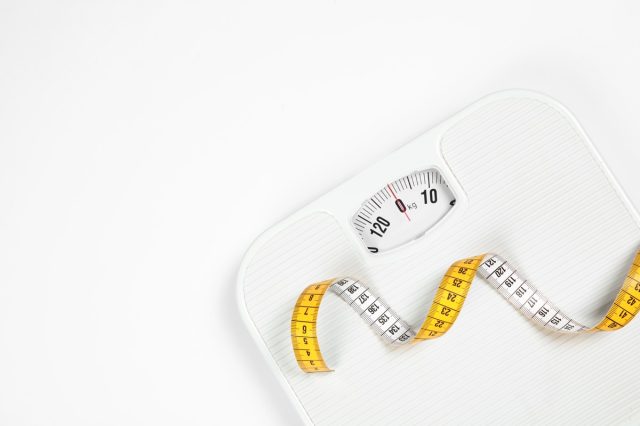 Shields doesn't find it difficult to drop weight when needed. "Losing weight is more about a routine than it is about eating less food," she says. "The good thing for me is that I like healthy food – my body and mind feel best when I eat that way. The only difference in camp is I eat smaller portions of the food I like and drink a lot more water. This camp I've been heavy on fish, all kinds of fish from cod, salmon, Atlantic salmon — with sides of asparagus, sweet potatoes, rice or spinach. And body clock is important, so no eating after 7 pm."
Shields trains for hours every day. "My boxing routine requires strength and conditioning workouts in the morning," she says. "Then I'll train again with another two- to three-hour boxing session. I'll hit the bag or pads with my coach and work on certain combinations. Then it's working on the game plan and watching film. All that is about three hours. At the end of the day, there may even be a nighttime session or just an early morning session the following day."df44d9eab23ea271ddde7545ae2c09ec
4
MMA Training Techniques
Shields MMA training has taught her many new techniques. "With MMA, my training has become completely different," she says. "I make myself get up early in the morning to do my cardio. My coaches [at Jackson Wink] right now are showing me a lot of new techniques, which my body still needs to be conditioned to do. I'll work on wrestling drills for about 45 minutes, then learn how to fight off the cage and against it, also learn how to take somebody down when they're trying to resist. Two hours later, I have kickboxing, then it's jiu jitsu. That's a full day for me every day — unless I break the routine and say, You know what? I'm gonna give myself a rest."
Shields refuses to be limited as to what her goals should be. "I admire Serena Williams and Beyonce — they're just the best at what they do," she says. "Beyonce didn't put herself in a box by simply being an R&B singer. She raps, sings, dances — she does hard songs as well as soft ballads. When 'Lemonade' came out, everyone was like, Whoa, this is a new Beyonce, but it wasn't — it was just a part of her she hadn't shown. She never let anyone put her in that box. These people helped give me the power to prove that I can do both boxing and MMA. And just because people say it can't be done doesn't mean I have to put myself in that box of being either a boxer or MMA fighter — I can be both. I can be both girly and tomboyish. I can be humble and trash talk. No one will ever out me in a box — and it's because of these people."
Ferozan Mast is a science, health and wellness writer with a passion for making science and research-backed information accessible to a general audience.
Read more
---