20 Amazing Bodies of Female Pro Wrestlers
Here's how they stay in shape.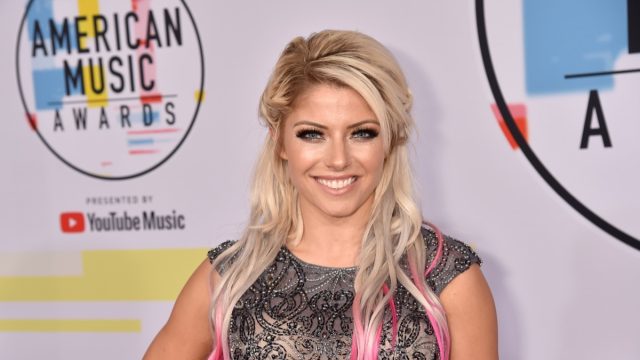 Discover the inspiring and diverse world of female pro wrestlers as they share their unique stories of determination, strength, and self-acceptance. From Alexa Bliss's journey of embracing balance and finding self-worth beyond the scale, to Mandy Rose's unwavering dedication to recovery and rest, each wrestler brings her own wisdom and perspective on fitness and well-being. Natalya Neidhart reveals her pre-match rituals while Bianca Belair dishes out her favorite protein-packed recipes. Beyond the physical, these women offer valuable insights on overcoming body image issues, dealing with criticism, and staying motivated. As they face the demands of a challenging sport, these wrestlers prove that perseverance and self-belief are the ultimate keys to success.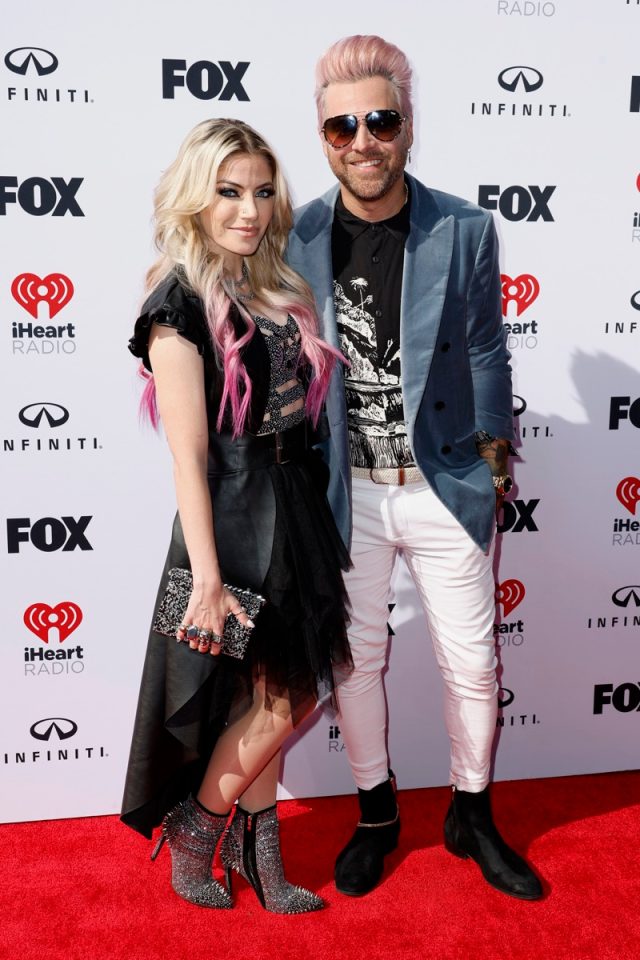 Alexa Bliss opened up about her diet to Muscle and Fitness. "It's all about balance. I don't count calories, but I get a feel for what I can eat." She says she does this after previous struggles with eating.  "I would look at food and just cry," Bliss says. "I was in and out of the hospital until I came to terms with who I was. Now I know there are more important things than the scale."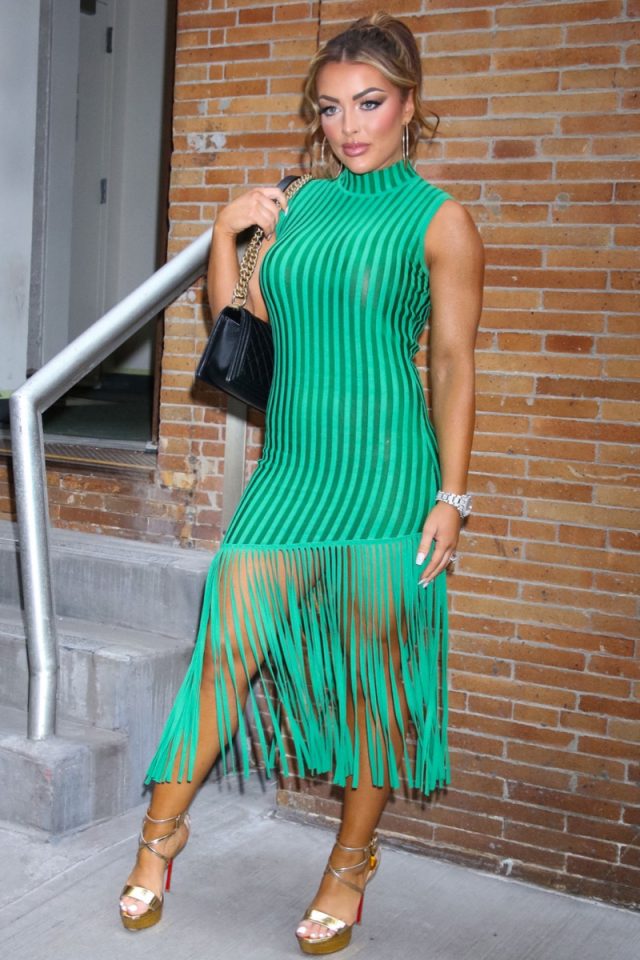 Mandy Rose opened up about her diet and exercise to Muscle and Fitness. She says that her recovery from matches is important to her. "Recovery is very important with how much we train," she says. "Rest for me is No. 1, because I need my seven to eight hours of sleep every night. And whenever I can get body work done, like a massage or chiropractor session, I do it."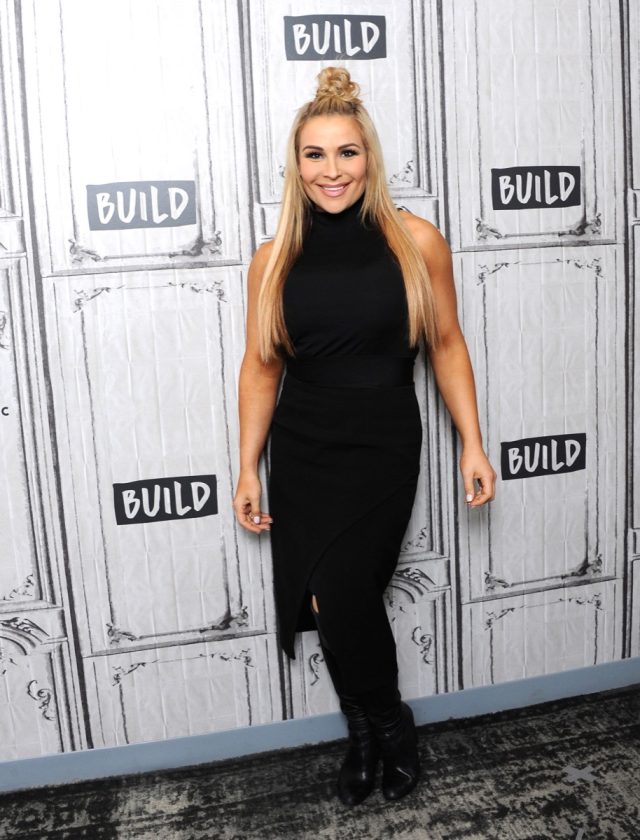 In an interview with the Tampa Bay Times, Natalya Neidhart opened up about what she eats before a match. "I went to the Sky Lounge in the LaGuardia airport and had a little bit of Greek yogurt and a cappuccino with skim milk. I always like to have a little bit of coffee in the morning — it's more of a ritual for me than the taste. I like to sit and have 15 minutes to myself to just drink my coffee and reflect and think about what my day is going to be like. They served a breakfast burrito on the plane. To be brutally honest, I don't really love airplane food, but no matter what, you can make something out of nothing. I had a couple of bites, that that way I could feel like I was getting a little bit without all the calories. Then I just had water on the plane. Whenever I travel I try to hydrate as much as possible. I hate that dehydrated feeling, it makes me super tired. They also served some fresh fruit so I had a little bit of that. That way when I landed I didn't feel too bloated or heavy."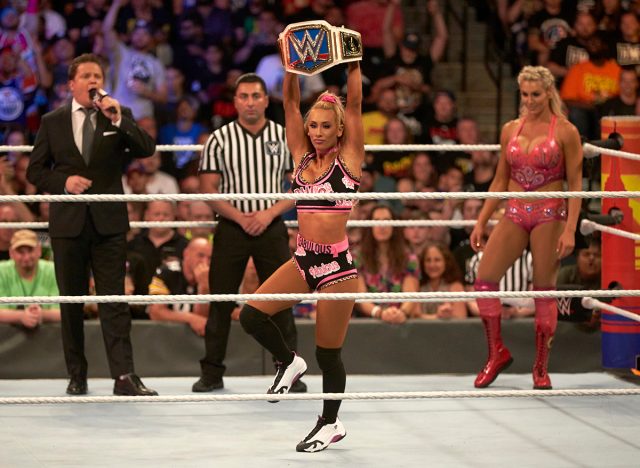 Carmella, also known as Leah Van Dale, shared her workout routine with Women Fitness. "I always warm up on the bike or treadmill for about 20-30 minutes before I lift. Stretching is something I really need to get back into my daily routine. With my schedule, it's so hard to fit everything in. I usually only have time to train OR stretch, but I really need to start making time for both. I notice such a difference in my body when I take the time to stretch properly."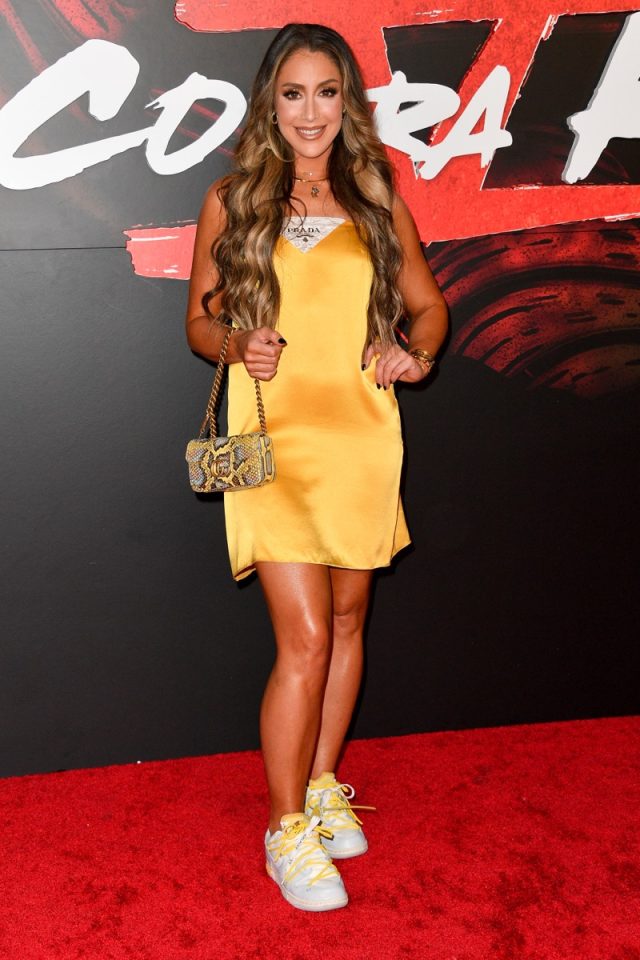 Britt Baker shared her approach to exercise in an interview with Muscle and Fitness. "I'm, admittedly, a very late-night workout girl," she said. "I'm at the gym, usually at 10pm, finishing up around 11.30pm or midnight. That's just how it works for me now because that's the only time I can fit in. When I'm home, in a typical day, I wake up, go to the dental office and I'm there sometimes until 7pm, come home, eat really quick, say hello to my boyfriend (who just happens to be fellow AEW superstar; Adam Cole then I go to the gym."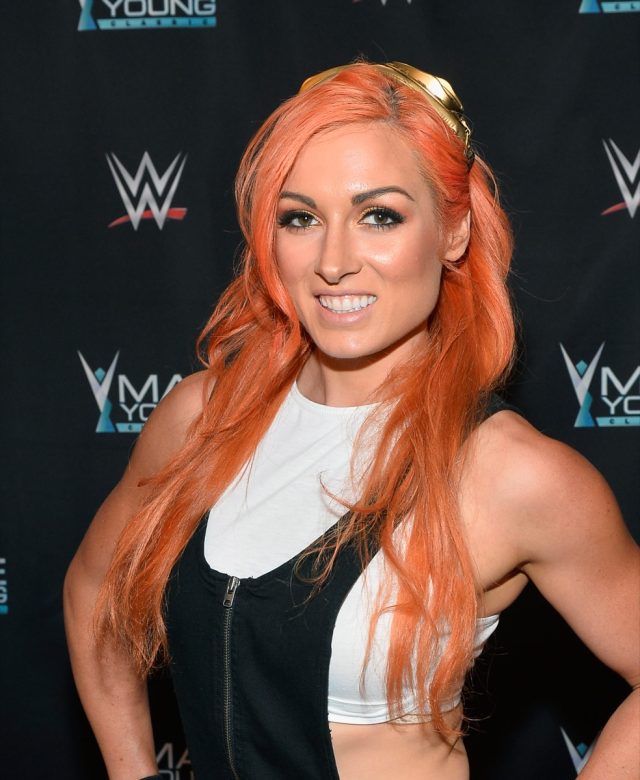 Becky Lynch revealed how she stays motivated in an interview with Muscle and Fitness. "Championships represent being at the top of your game. It means that you are the best of the best. Anybody who wants to take it from me better step up and be better, otherwise I can't sit with that."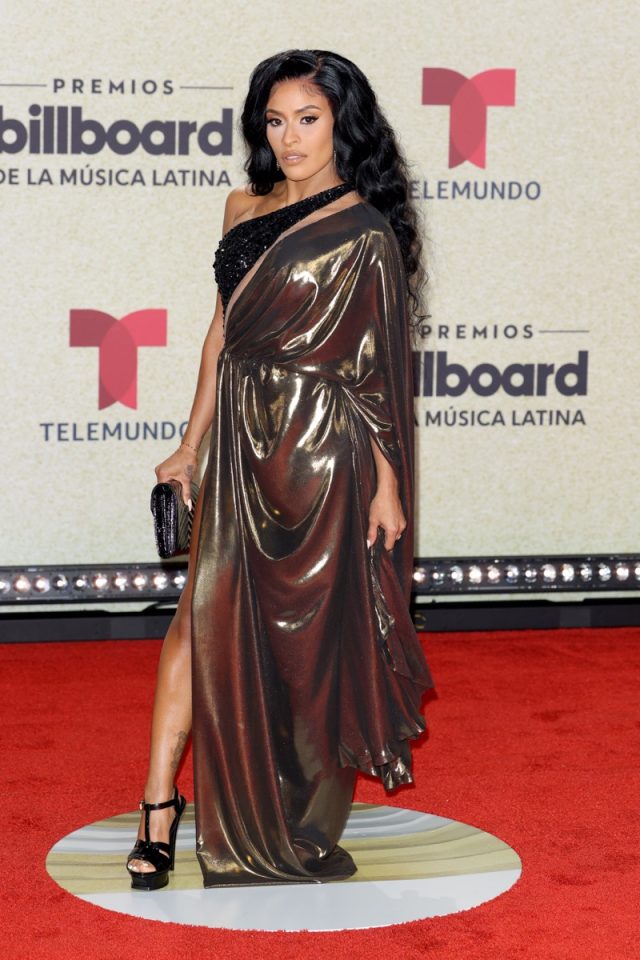 Zelina Vega shared her diet in an interview with Muscle and Fitness. "I'm also a vegan," says Vega. "So, [that's] an added annoyance as far as traveling goes, but I always come with my meals prepared…For me, I like to know exactly what I'm putting in my body. So, I make sure that I do bring the meals with me."df44d9eab23ea271ddde7545ae2c09ec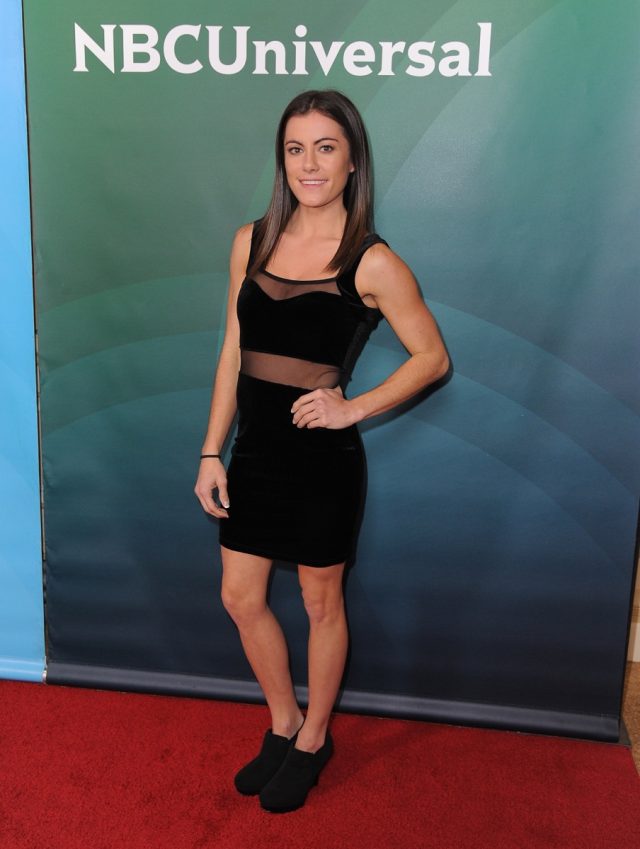 In 2014, before her WWE debut, Kacy Catanzaro became the first woman to qualify for the finals of American Ninja Warrior. That year, she shared some of her diet tips with TODAY. "Usually I like to work out in the morning before I eat. After the workout I like to eat a banana and definitely some oatmeal for a little bit extra boost. I love smoothies. We make green smoothies at home. I like cucumbers, celery, ginger and kale. We use a lot of greens!"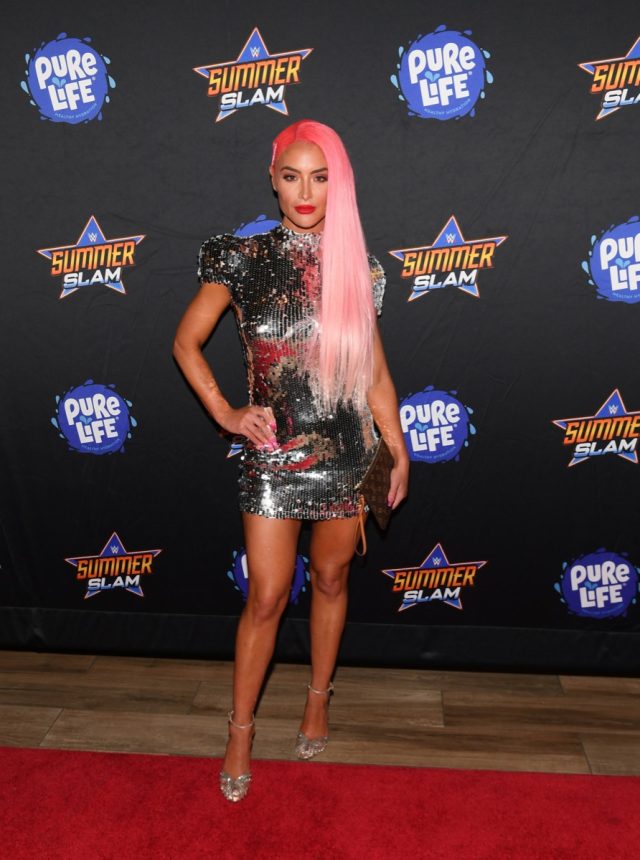 Natalie Eva Marie shared some of her workout tips with Ryderwear.com. "Everyday I am constantly trying to improve mentally, physically, and spiritually. I work a 12 step program of recovery so my sobriety is my number one priority and I know without it I wouldn't be able to do all the things that I am doing in my life. I feel extremely lucky and blessed to have the career that I have now and don't want to lose it along with everything that I could lose if I don't stay sober."
In 2018, Tenille Dashwood opened up about signing with Ring of Honor with TVInsider. "I feel revived and alive again with wrestling," she said. "I started this because I love wrestling. Back when I was younger in Australia, I wanted to be a wrestler and loved what I did with WWE. It's completely different now. It's not five minutes on TV where I'm asked to do such and such. It's having competitive singles matches every night. There are different opponents every night. I'm meeting new people and improving my own skills every time by working with different people in the ring. It got me going again."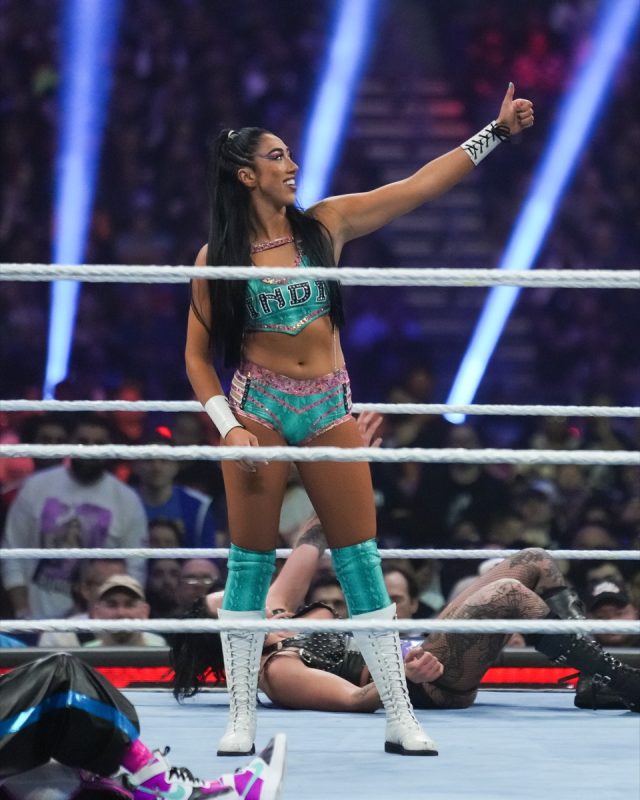 Indi Hartwell opened up about her career to Busted Open Radio. "I thought to myself, 'if I get it all at once, where do I go from there?' I'm still pretty young in this business. I've been wrestling for seven years, but that's nothing compared to some people. I'm all about the slow and steady. I know it's a marathon and not a sprint. A lot of my coaches tell me that. I just try to keep that in mind."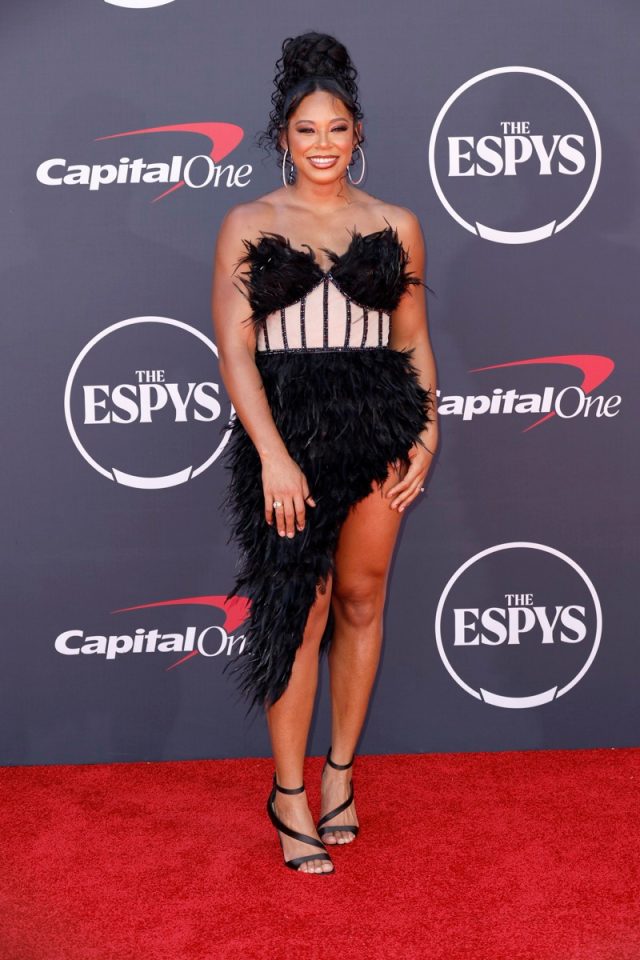 Bianca Belair makes sure to eat healthy. She shared some of her favorite foods with The Cut. Belair says that she gets a lot of protein in her diet. "I'm a big breakfast person. I always do protein shakes. I love oatmeal because it fills you up really quickly. And I love protein pancakes: pancake mix with protein powder."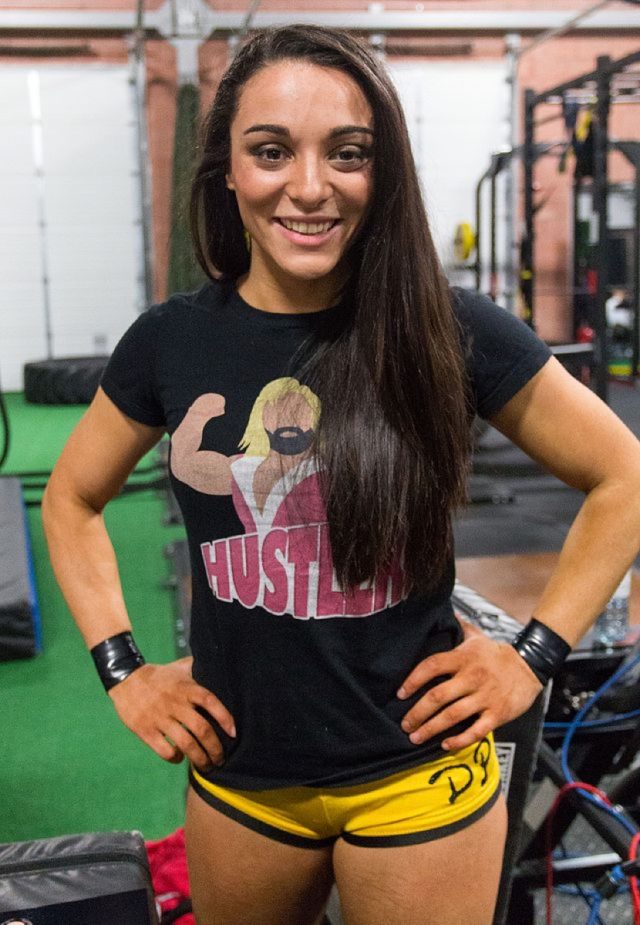 In an interview with Wrestling Epicenter, Deonna Purrazzo talked about her approach to body image, and dealing with body shamers. "I might need to lose 5 pounds. I might need to lose 6 or 7 pounds. I'm not against the losing weight part. But, I'm against calling people out for it. And I'm against people who call themselves fans thinking it is okay to criticize a woman's body because it is more than doing squats. I do squats every day. It is a mental game as well. It is so much more than just working out. You know what I mean?" 
Charlotte Flair opened up about how she approaches her wrestling career in an interview with Muscle and Fitness. "It's about being kind to yourself," says Flair. "How you talk to yourself really matters. I never believed that I could be on TV, or be a performer, or any of those things … Why did I tell myself that for so many years? And now, here I am, the most decorated women's champion of all-time. Why do we tell ourselves that we can't do something? It's because we are scared of it. So, do what you are scared of. That biggest fear that you have…do that!"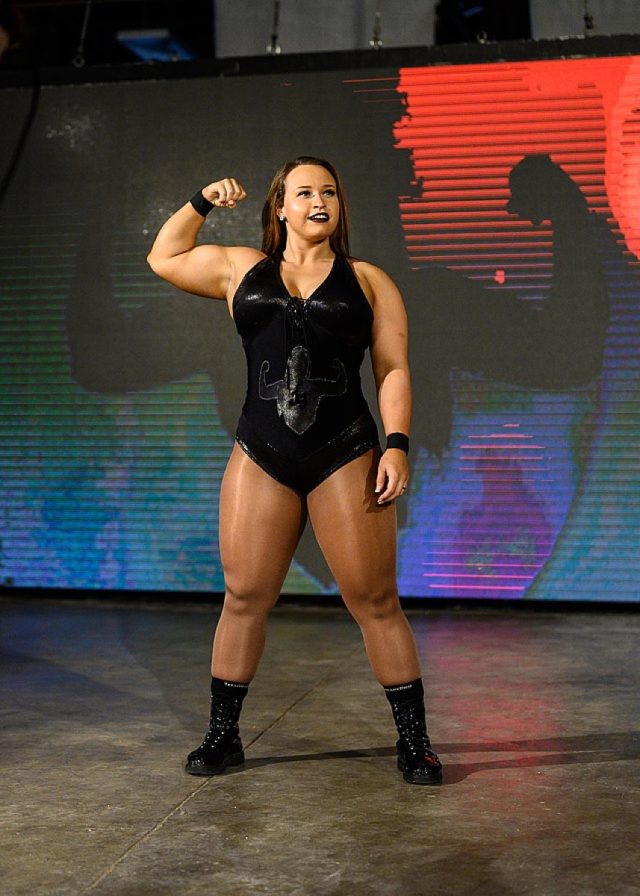 Jordynne Grace opened up about her favorite workouts with Muscle and Fitness. "It's very difficult to lift heavy alongside professional wrestling," she says. "So I started taking up yoga just because in the past year or so, doing the powerlifting competitions with wrestling has just been crazy. With the yoga, I've been trying to get my body back into feeling better."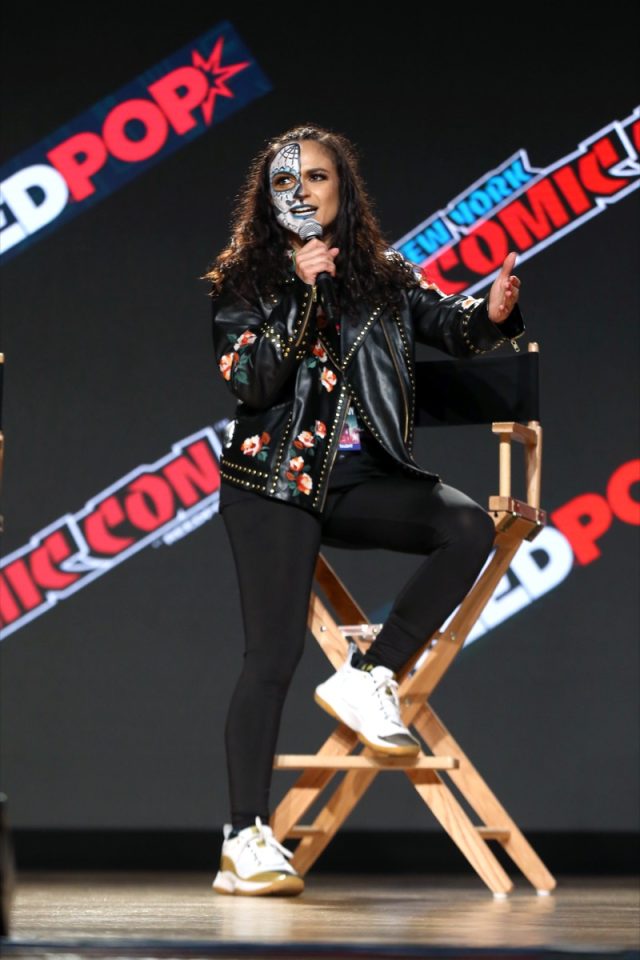 Wrestling is a difficult sport. Thunder Rosa opened up about how she manages injuries on the Athletic and The Arts podcast. "I couldn't feel my legs when I got out of the ring. But I have to get out there. I couldn't let people down. So I wrestled with my hips taped for about two months, because I was wrestling all the time. So it was like, nonstop because of that drive that we have. I wanted to be the champion. I wanted to be the best. I wanted people to say that I did it, I wanted to say that I did it for myself."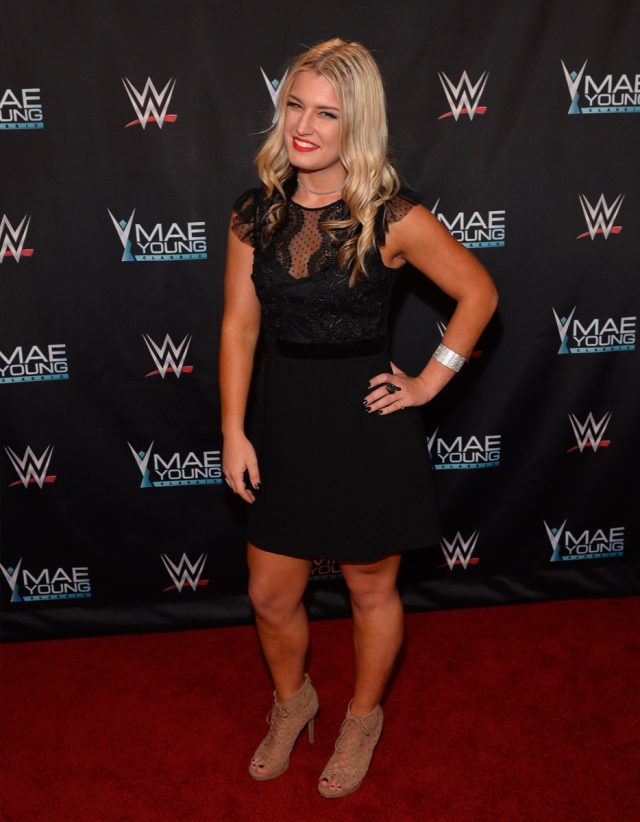 Toni Storm opened up about changes she's made to her lifestyle to Muscle and Fitness. "You know, in your early 20s when you are working, living a fast-paced lifestyle, like anyone, you are not constantly making the best lifestyle choices," she says. "Sometimes there's some bad food on the road, maybe some drinks after the shows, and that really caught up with me because I was just constantly on the road for years with no routine, not getting enough sleep. All of those things started to weigh heavy on me but now I don't drink any alcohol. I've noticed an immense difference. My workouts and everything has totally changed."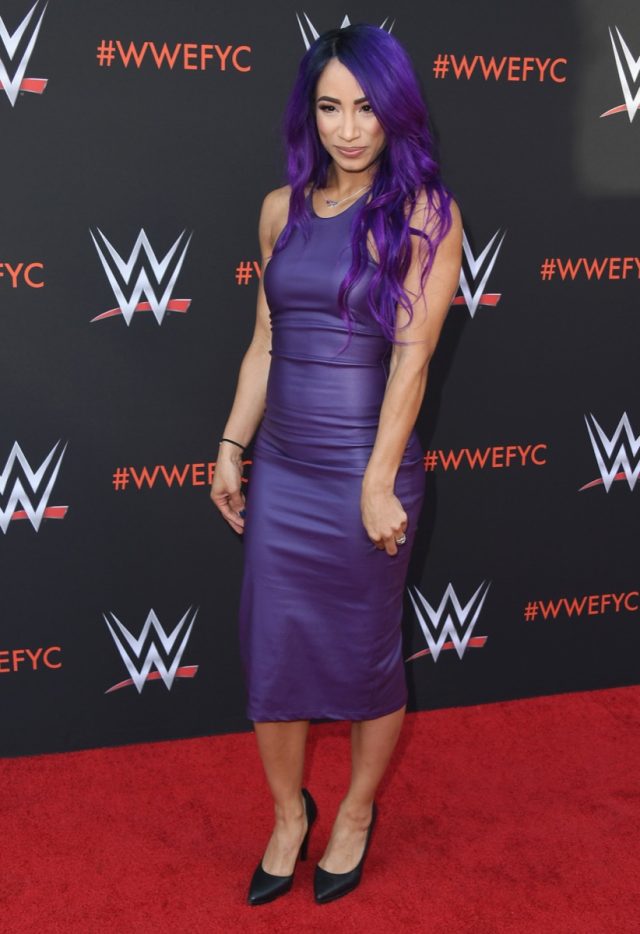 Sasha Banks opened up about her diet in an interview with FOX Sports. She says that she does a lot of cooking. "It's probably saving me like $200 a week by making my own food. I make ground turkey, ground buffalo, chicken and vegetables. I feel like my body has changed completely knowing what ingredients you're putting in your body."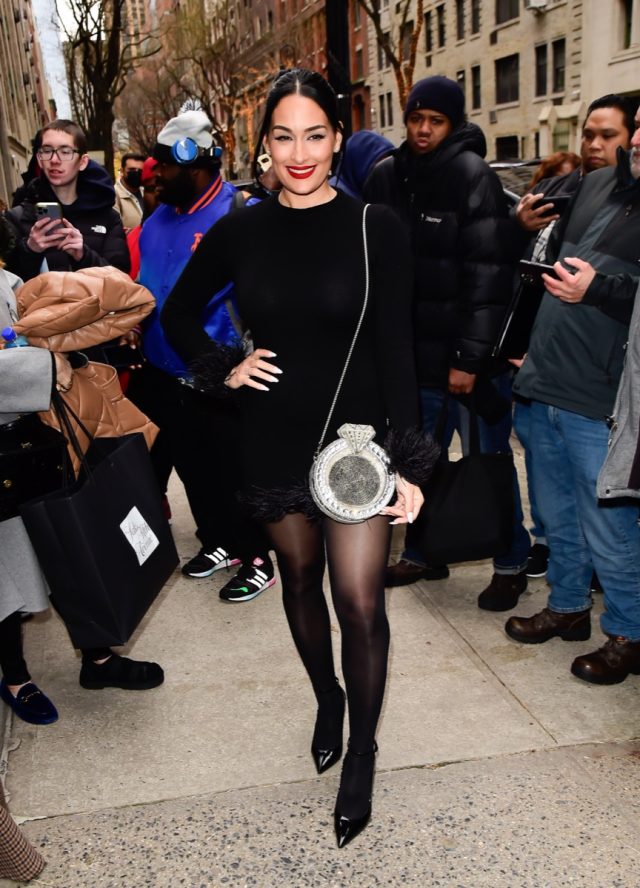 In an interview with Us Weekly, Nikki Bella opened up about finding self-acceptance. She says that she knows who she is, which helps her be confident. "You get reminded of your age in the entertainment industry. But I know what I want out of life, and I know where I'm going and I know who Nikki Garcia is. And that feels pretty damn good."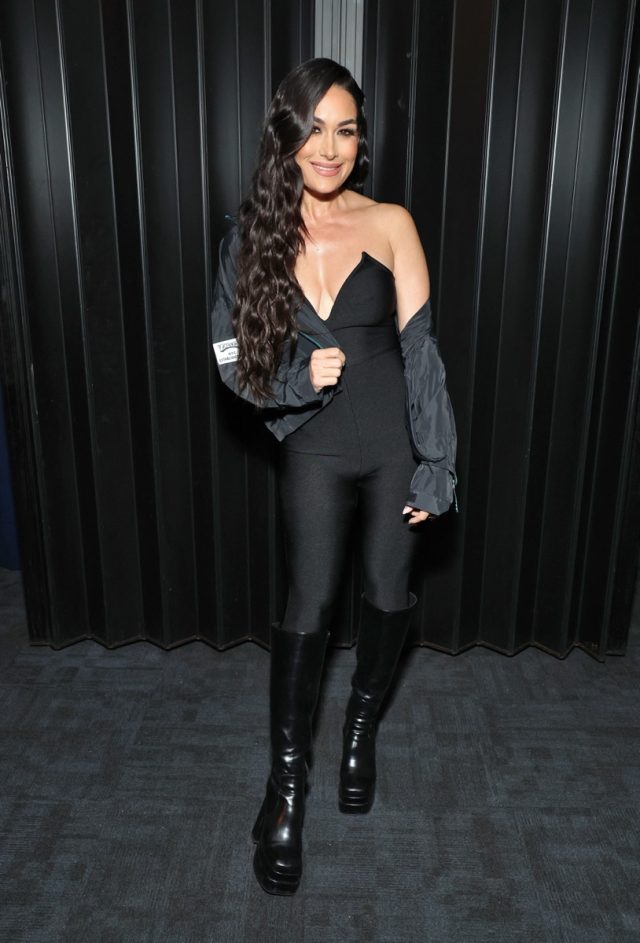 Nikki's twin sister, Brie Bella, also opened up about self-acceptance in the same Us Weekly interview. Bella says that becoming a mother has helped her overcome insecurities. "When I look in the mirror and start to get negative, I look at my kids running around. They're healthy. This is the body that birthed them. I feel blessed."
Anna Bechtel is a freelance writer currently based in Hamden, CT.
Read more
---