Psych Star Sutton Foster Shares Swimsuit Photo of "Final Days Of Summer"
This is what wellness means to her.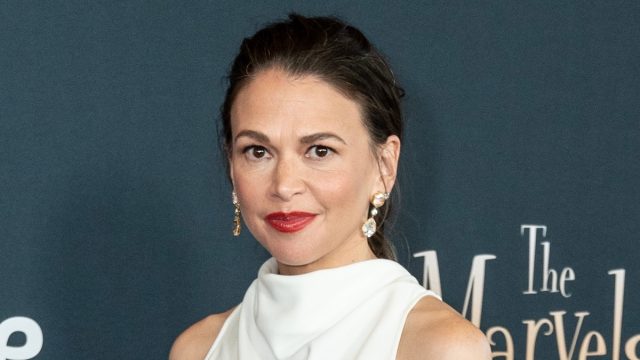 Psych star Sutton Foster said goodbye to summer by hitting the beach with her family. Foster, 48, shared highlights from her beach trip including pictures of herself lounging in the sand in a coverup, and posing in a blue bikini next to her father Bob Foster. "Final days of summer. NC and Nantucket!" she captioned the post. "And she still looks 26," an admiring fan commented. Foster has picked up quite a bit of wisdom after decades of working in Hollywood—here's what health and wellness mean to the star.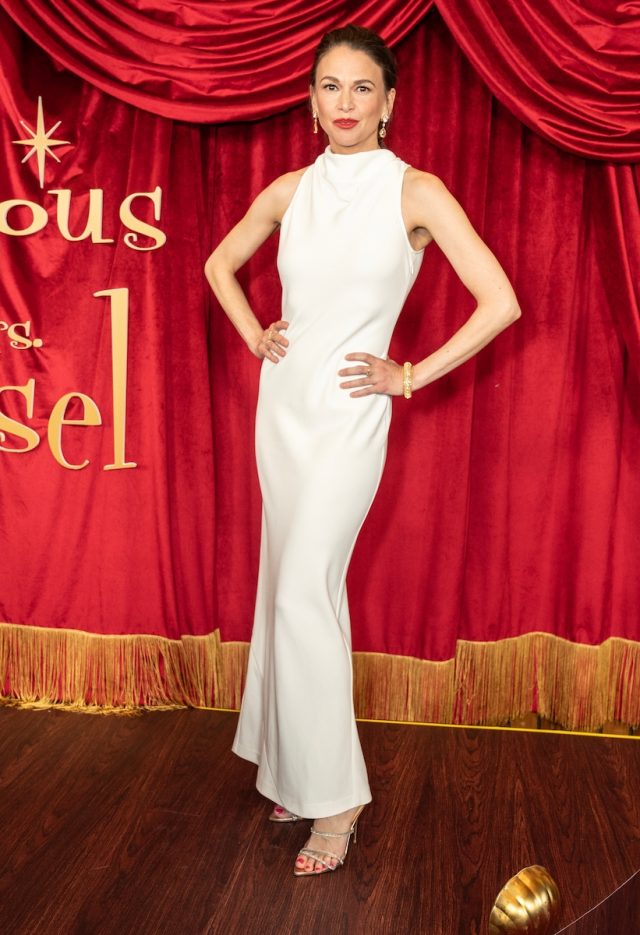 Foster has a healthy relationship with food. "My food philosophy is everything in moderation; I have found that restriction doesn't work for me," she says. "As soon as I tell myself that I can't eat something, I just want it more. I don't believe in the word diet. I think it's more about having a healthy lifestyle, so I like being conscious and not restrictive. I cook things that I crave… I love real milk. I grew up drinking milk, but I have a dairy sensitivity, so we drink Lactaid, which is real milk but doesn't have lactose so it doesn't upset my stomach. There's a gluten-free granola that I like. I'm not gluten-free, I just like it because it's really crunchy. [For lunch] I'll do half a turkey sandwich that I'll share with my husband. I also do smoothies with peanut butter, bananas, strawberries, and more Lactaid."
Foster has learned to love working out and how it makes her feel. "I think of fitness as being about heart health and staying strong and agile," she says.  That actually makes me go to the gym. I used to hate it and you couldn't drag me there, but now I can't stand it if I don't go, which seems weird. Now it's become more routine, like brushing my teeth. I never thought I would get that way. I'm trying to integrate yoga more into my life, and I was recently introduced to tai chi. It's hard because when you live in New York City, you don't have enough time in the day, so usually mindfulness is the first thing to go, because you're like, I need to get the best bang for my buck so I'm going to go take a spin class or work out with a trainer. But the mindful thing that's slow and quiet — I've realized I need to make more time for that in my life."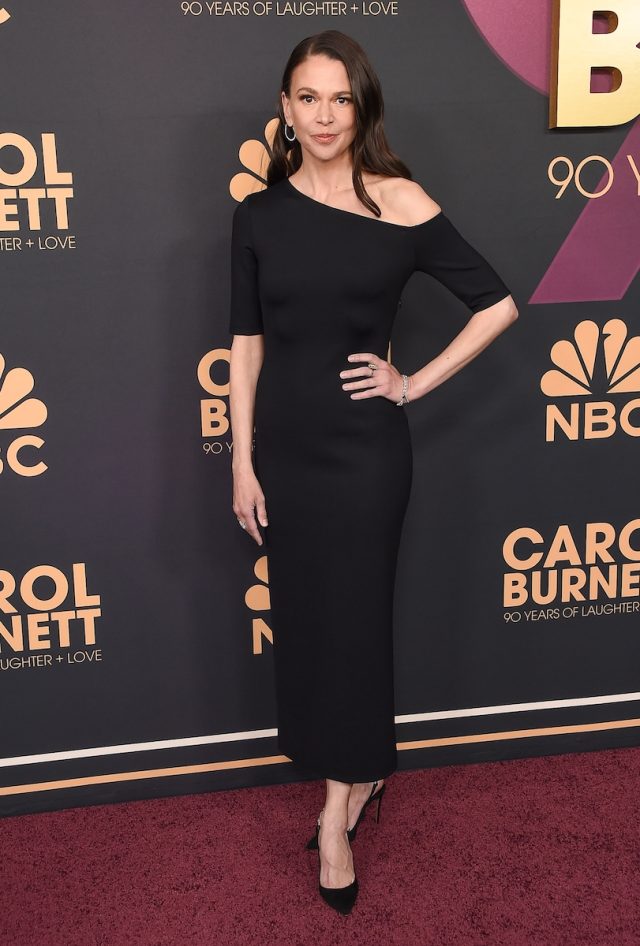 Foster started taking care of her skin at a young age. "I love face creams, lotions and potions. I love a brand called Skyn Iceland," she says. "They really cater to sensitive skin. They have these eye patches that are really great, an awesome day cream and night cream, and a great daily lotion that's cooling, so in the morning when you have to wake up early you put it on and you're like, Woo! It's kind of got this tingle to it. But every night when I go to bed, I make sure to wash my face, and I'm constantly trying new things. I'm trying really hard to age gracefully, and I get facials and stuff, but I haven't done anything other than just try to take good care of my skin."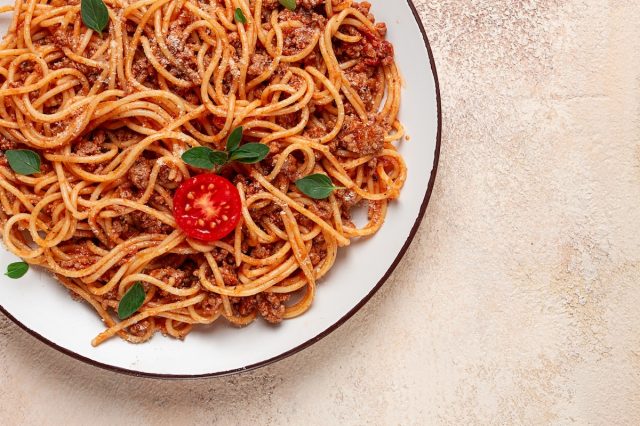 Foster loves healthy snacks with occasional treats.  "If I snack, I'll grab a banana or clementines," she says. "There's something about the citrus that satisfies. I'm also a sucker for pistachios, and my husband makes really good popcorn. Several times a week we'll watch a movie and I'm always texting him the popcorn emoji so he'll start making it. We always have little squares of chocolate in a bowl. I have a square or two of chocolate and then I'm good…  One of my proudest achievements is that I make homemade tomato sauce with tomatoes I grow from my garden. I made a homemade bolognese sauce that sits on the stove all day. I serve it over spaghetti and it's delicious."
Foster says trying new things is key to a youthful attitude. "That's what keeps you young — trying new things," she says. "Because that's what youth is: everything being new. When you're in your 20s, it's your first apartment, your first job, your first love. There's all these firsts, and when you get older, you're like, I remember when, and you have all these stories. But what's something new that I can learn now? That's why I just started learning tai chi – it's terrifying and new, but I've never done that before. I also drink a lot of water, and I try to sleep a lot, too."df44d9eab23ea271ddde7545ae2c09ec
Ferozan Mast is a science, health and wellness writer with a passion for making science and research-backed information accessible to a general audience.
Read more
---