10 Rom-Com Stars Share Secrets for Amazing Bodies
It's not always easy but definitely worth it—just ask these stars.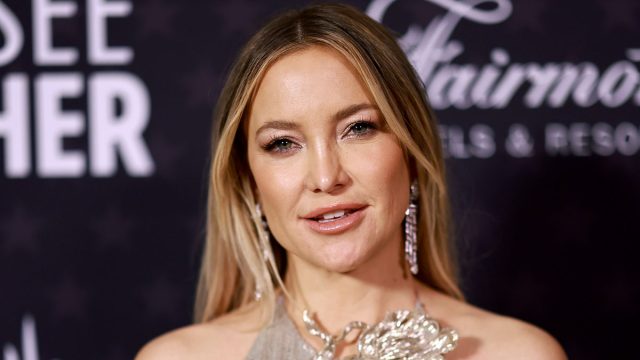 Romantic comedy stars are not only incredibly funny and entertaining, but like most people in the industry, they maintain strong and toned physiques worthy of action stars. And it's not easy, either—there's plenty of sacrifice and discipline before those seemingly effortless abs. Just ask queen of romantic comedy Julia Roberts. "As I always say to my kids, 'You have to eat the good stuff to get the good stuff,'" she says. So how do they do it? Here's how Reese Witherspoon, Jon Hamm, Sandra Bullock, and others stay in such good shape year after year.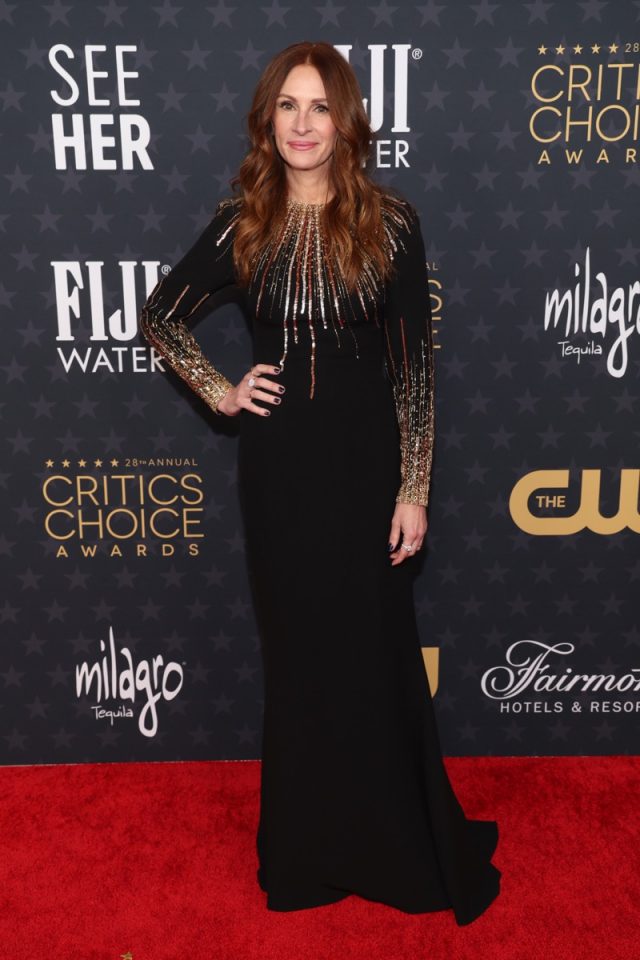 Julia Roberts trains four times a week for at least an hour a time. "I don't love exercise, but I do love how I feel afterwards," she says. "Accomplishment, clarity, energy, strength, joy… these are all things I give myself through working out, and I can feel it in everything I do." Roberts also does Pilates and strength training. "We currently do 20 to 40 minutes of step aerobics and up to 40 minutes of body work — lunges, crunches, planks, push-ups — after," says trainer Kathy Kaehler.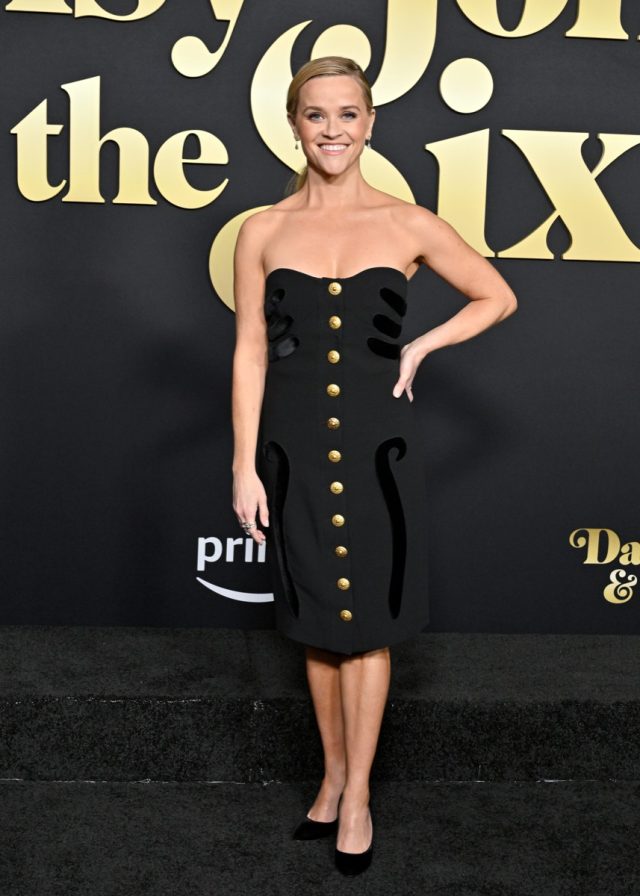 Reese Witherspoon enjoys a balanced lifestyle with plenty of room for pasta and tequila, but makes sure those are treats and not the norm. "I didn't always have good eating habits, coming from a little town in Nashville, Tennessee," she says. "I didn't understand health or nutrition, I went completely off the rails. I was lucky enough to have people come in my life and say, 'look you're not going to be able to sustain energy for 12, 14, 15-hour days if you don't start eating right and exercising.' I exercise every day and eat right every day, no matter what is going on. If I'm working way into the night, I eat with frequency and I take care of my mind and spirit."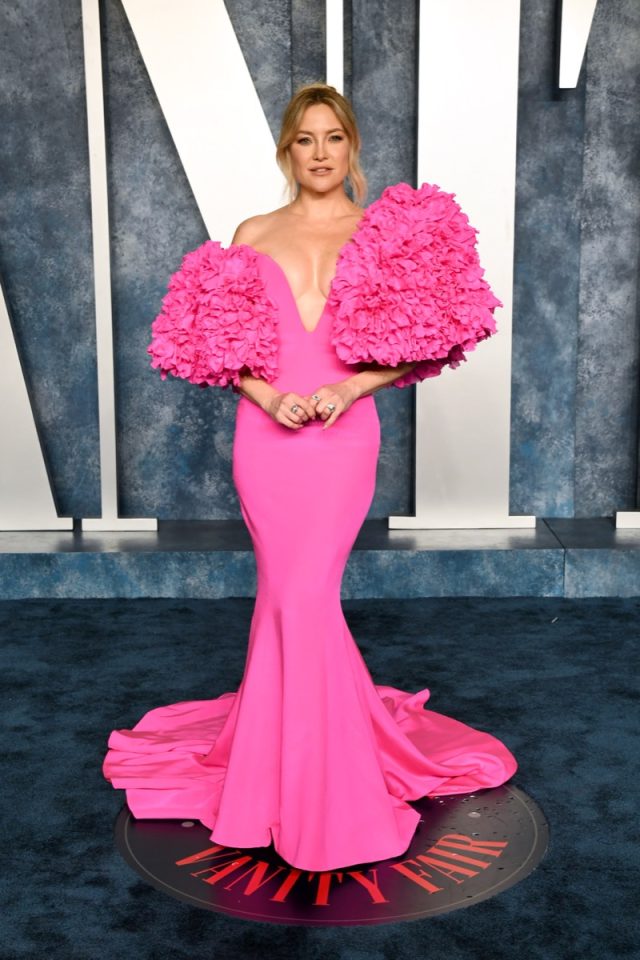 Kate Hudson, 44, loves Pilates, yoga, and dance-based workouts such as the Tracy Anderson method. "When I'm doing that, my body kind of goes back to where it likes to be," she says. "I know how my muscle memory works the best." Hudson also does strength training and squats. "As you get older, building a little more muscle is nice," she says. "They did all this research on leg strength and brain health. Actual strength in your legs is directly correlated to your brain health."
Sandra Bullock, 58, works out six days a week. "I do Pilates, kickboxing, weight training," she says. "When I'm in Austin, I run or ride a bike. If I can work out every day, I will. At the end of every week I throw on a pair of jeans, take my hair down, and find someplace to just dance, even if it's by myself. That's my therapy."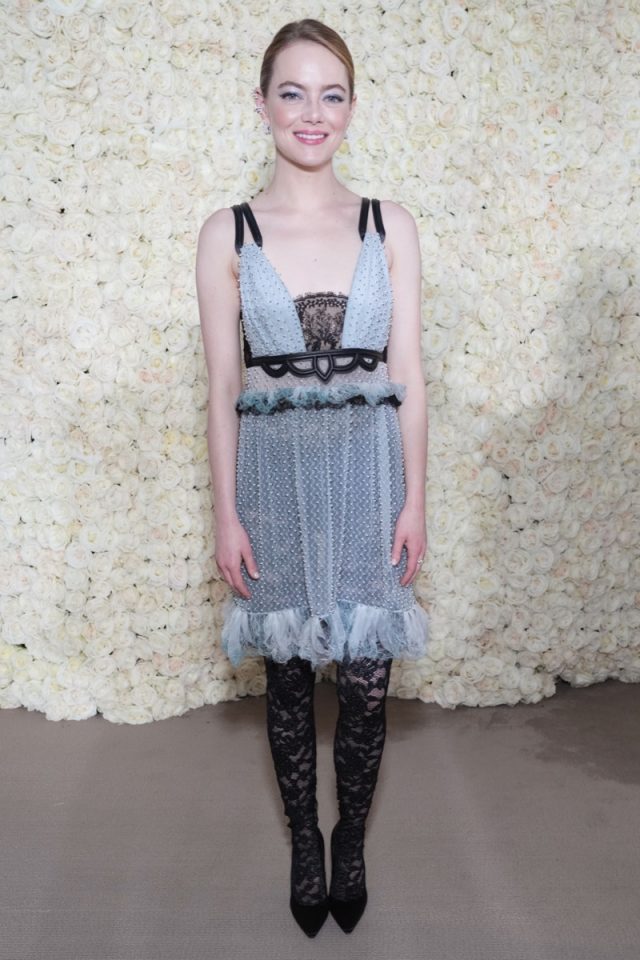 Emma Stone, 34, does cardio and weight training to stay fit and healthy. "It is, and always will be, the deadlift and variations of the deadlift," says trainer Jason Walsh, who worked with Stone for her role in La La Land. "It's a complex movement that incorporates every major muscle group working together. It's very important. Cardio is nothing if you don't move well. Staying strong supports the skeletal system, stabilizes joints, makes your cardio safer and more effective. If strength training is done right, you get plenty of cardio from lifting as well. Cardio comes secondary."df44d9eab23ea271ddde7545ae2c09ec
Katherine Heigl, 44, has previously used the Bikini Body Guide program by celebrity trainer Kayla Itsines. "I won't lie, the workouts are real kickers but the progress I've made in only 5 short weeks has kept me motivated and inspired to keep going!" she said of her postpartum healthy journey. "I am so grateful I've had a full year to find those ab muscles and get my butt back up where it belongs and wasn't forced by work to snap back into shape, but it is time to make the strength, fitness and overall health of my body a priority."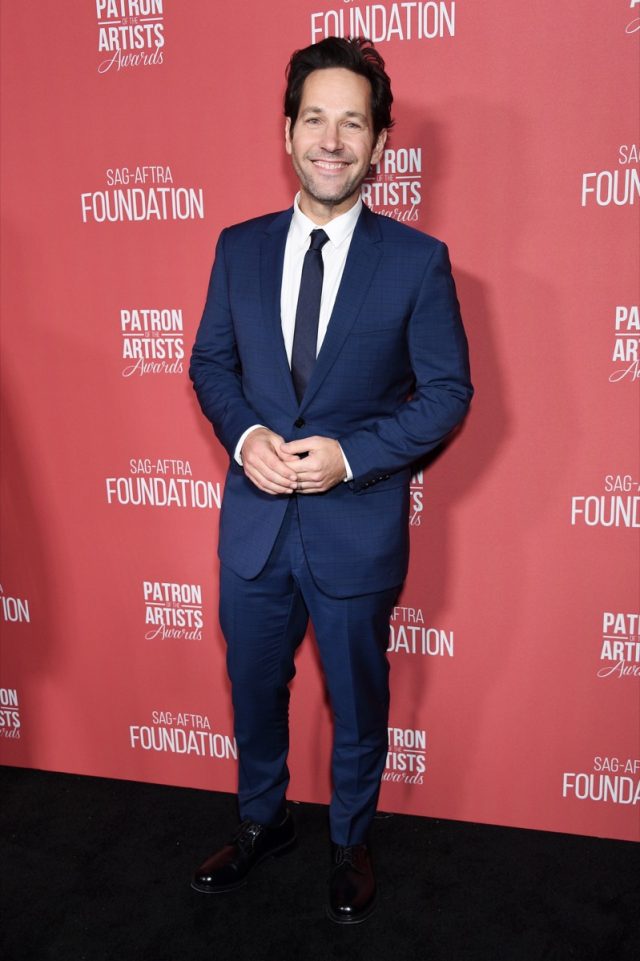 Paul Rudd, 54, says the most important part of his training regimen is sleep. "Then diet. Then weights. Then cardio," he says. "People ask me, 'Can you send me your meal plan? How many times a week do you work out? Do you drink? Do you eat carbs? Do you have a cheat day?' The most important part of training is sleep… I get up and I have a cup of coffee, and then I do cardio before I eat anything. I never would've done that before [Ant-Man]. I lift weights, hopefully at least three times a week. And I've learned so much about how my body reacts to foods, how it reacts to exercise, and where I'm happiest and how much it affects me mentally."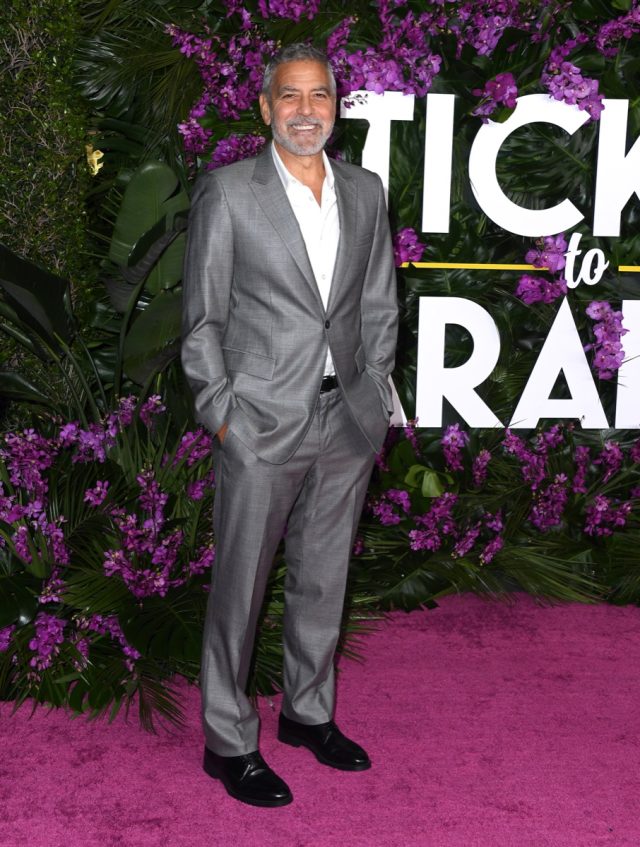 George Clooney, 62, gave up years of playing basketball for tennis matches instead. "It's nuts because I'd always said… I was 55, and I'd say, 'I'm going to be playing until I'm 80!' I played like a 25-year-old," he says. "But it was one last, like, roll my ankle, get my tooth chipped, get my eye socket cracked with an elbow, and I was like, 'You know? I've had enough. I'll play tennis, and just switch it up.'"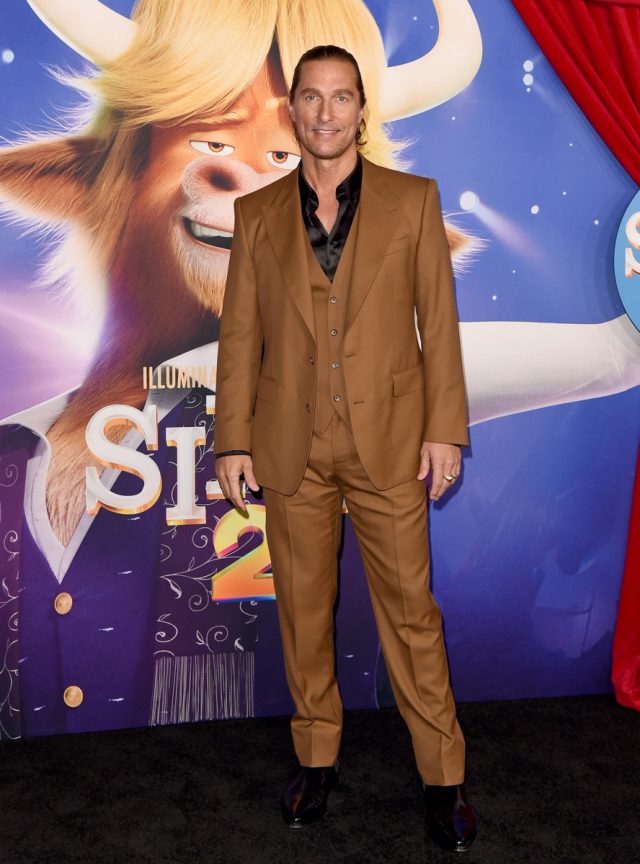 Matthew McConaughey, 53, worked hard for his abs-baring role in the Magic Mike movies. "We increased the lean protein sources and decreased the amount of carbs he was eating in the morning," says trainer Chris Lockwood, PhD, CSCS. "Matthew was already reducing his carb intake as the day progressed, essentially cutting off starchy carbs after mid-day; and he was already eating a great lunch and dinner meal. I also added a low-glycemic lean mass gainer into his breakfast for a few extra carbs so he wouldn't get too flat."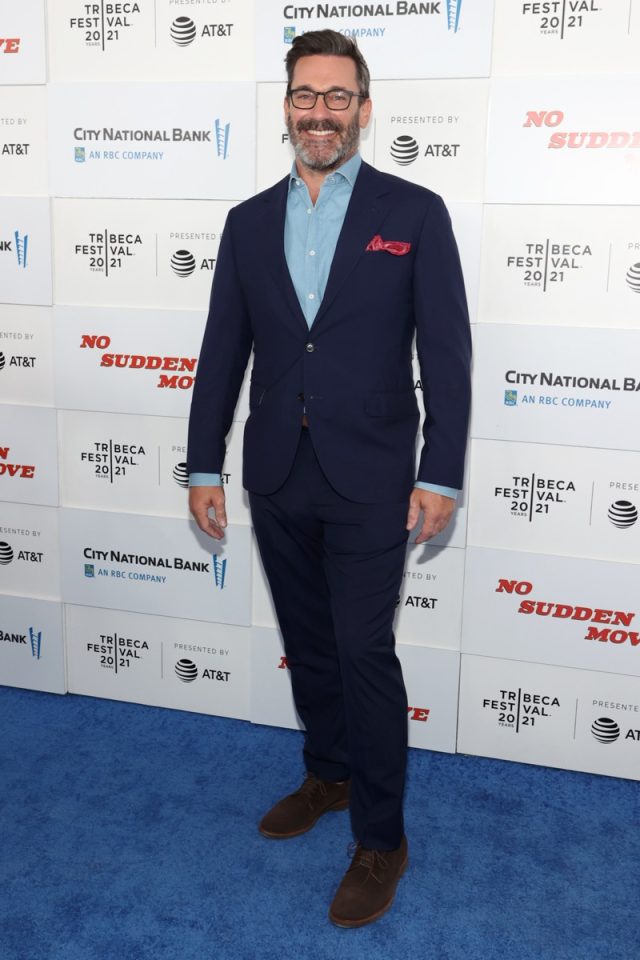 Jon Hamm loves juicing and fresh vegetables. "I try to eat as fresh as I can, and try to stay away from as much of the cheap stuff as I can, too," he says. "I'm not above eating a packet of potato chips or something every now and again, but I do try to make those occasions more of a stand-alone rather than habitual. You know, for me, it's really just about moderation. I like a nice juice. I like fresh fruit and vegetables. Those are the things that I kind of gravitate toward, just from a lifestyle standpoint, so the fact that they also happen to be healthy is great."
Ferozan Mast is a science, health and wellness writer with a passion for making science and research-backed information accessible to a general audience.
Read more
---