20 Amazing Bodies of Royal Family Members 
Here's how these royals stay fit.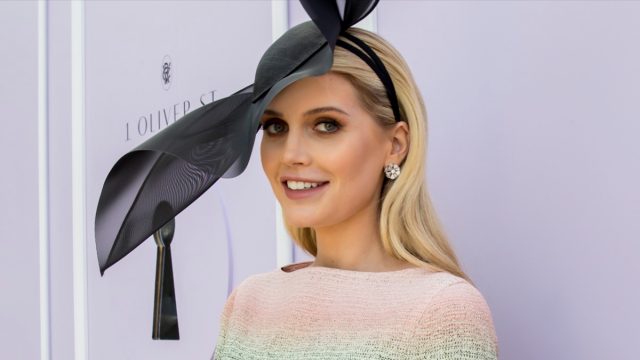 Gone are the days when being a member of a royal family meant strict rules and stodginess: The new generation of royals are showing they can be glamorous, play by the rules, and still have plenty of fun and be down to earth. Royals such as Kate Middleton, Princess Eugenie, and Lady Amelia Windsor are happy to share their health and fitness tips with the public, and prove that when it comes to staying in shape, they work as hard as anyone else. Here's how 20 royal family members take care of their health.
`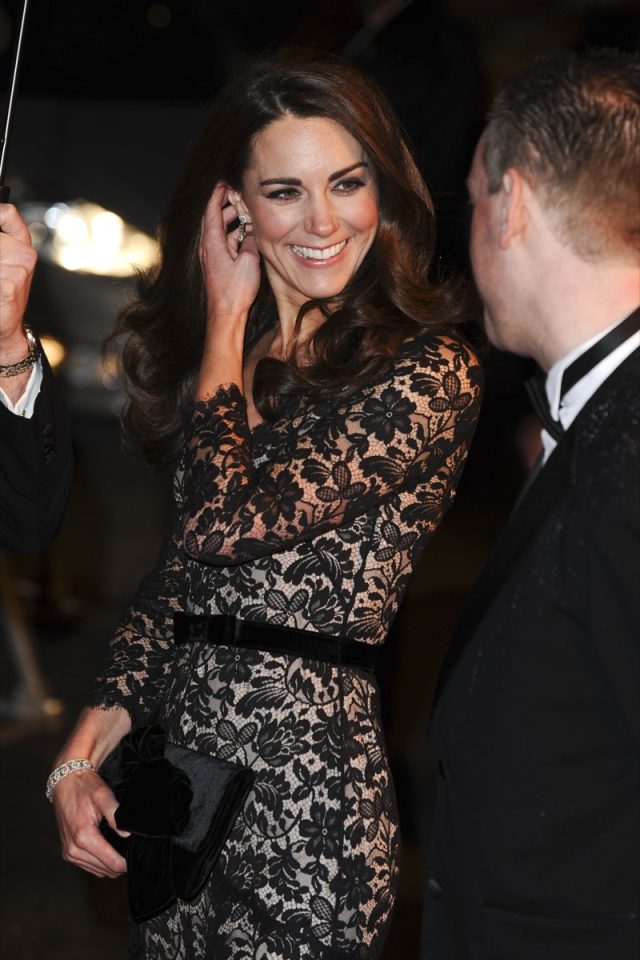 Sporty Kate Middleton, 41, genuinely loves fitness and exercise. "It's running around after the children—I do it all, whenever I can squeeze in exercise I do, even jumping on the trampoline with my children before school," she says. "We're always slightly competitive with each other. They all love sport and Louis is mad about rugby. They are at an age where they just love running around."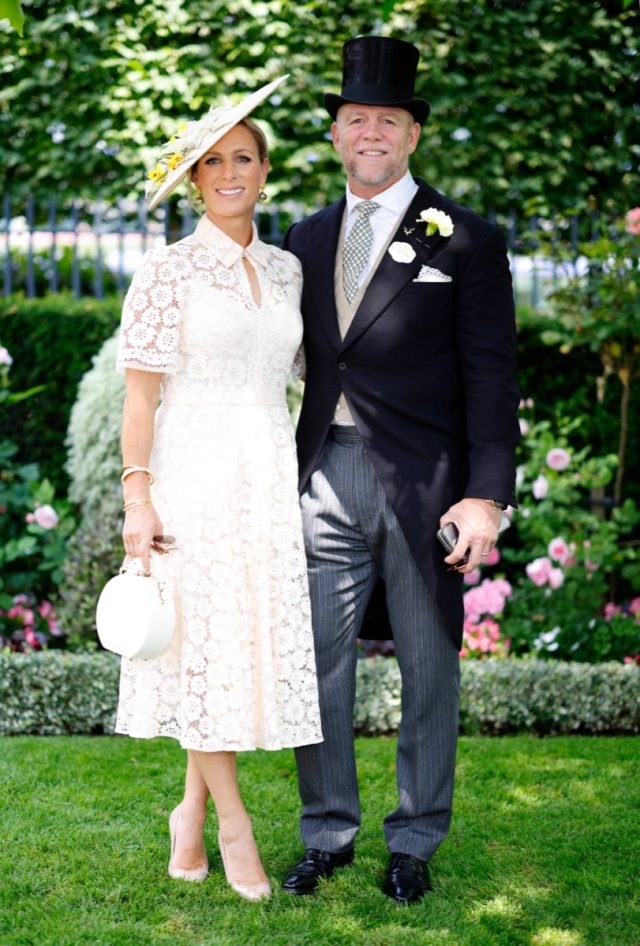 Former Olympic equestrian Zara Tindall, 42, eats a healthy diet and avoids ultraprocessed carbohydrates. She starts the day with Greek yogurt and honey before working out on her stationary bike. "I don't diet but I try to eat well and not to eat too many carbohydrates or sugary things," she says. "Lunch is quick and simple, like soup and a sandwich or eggs and toast."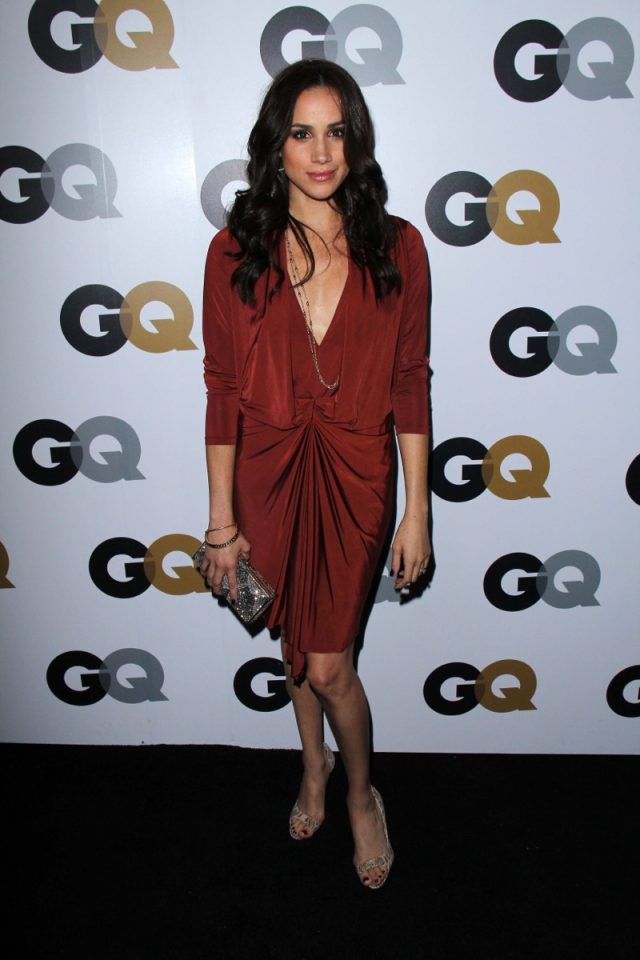 Meghan Markle, 42, mixes up her workouts between dance-based and cardio. "I love running but I think you have to find a workout routine that really speaks to you beyond trying to get goals for your body," she previously said. "So for me, running is I need it as much for my head and to clear my head as for keeping in shape. I love to jog. I do a lot of hot yoga, Moksha yoga specifically and then Pilates at Pilates Platinum in LA. I've been doing the Tracy Anderson DVDs, gosh for five, six years almost now. I just find the results are great and you can do 15 minutes in my trailer – just find those little bits of time and at the end of the day you've had a full workout."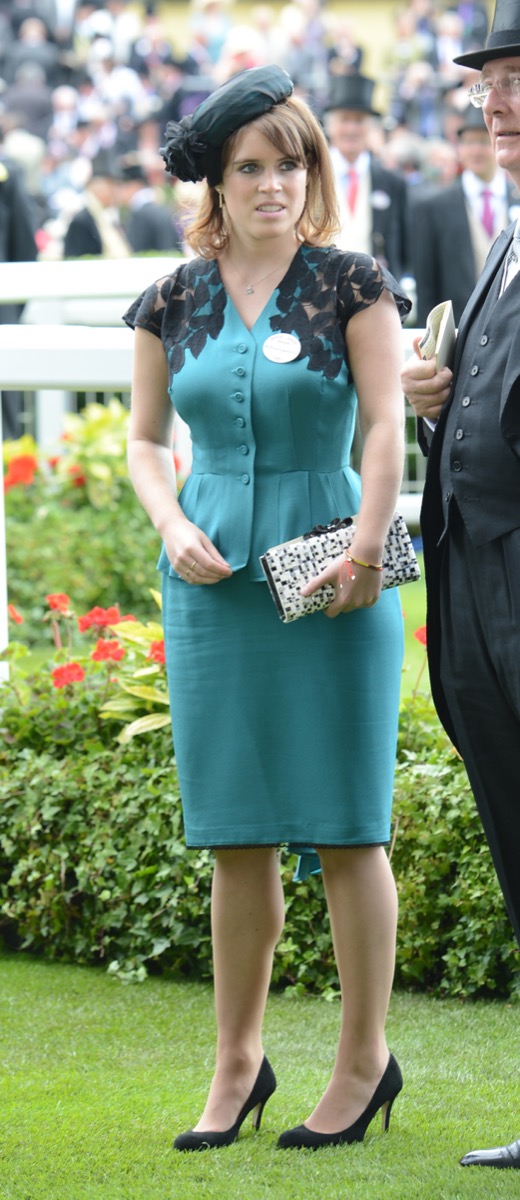 Princess Eugenie, 33, loves exercising outdoors. "I get up around 6:45am to start exercising by 7am," she says. "I go to the park from 7am to 8am. I do circuits – which I love because they're quick – burpees, squat jumps, lunges, the whole lot. Or I go with my best friend to this amazing, women-only gym called Grace Belgravia. For lunch, I walk over to the Detox Kitchen, which is right across Regent Street in Kingly Court. They do the best food, all healthy. There's often a queue outside. I try to not eat at my desk because it's good to go outside, especially in the summer, and it's always fun to explore Soho."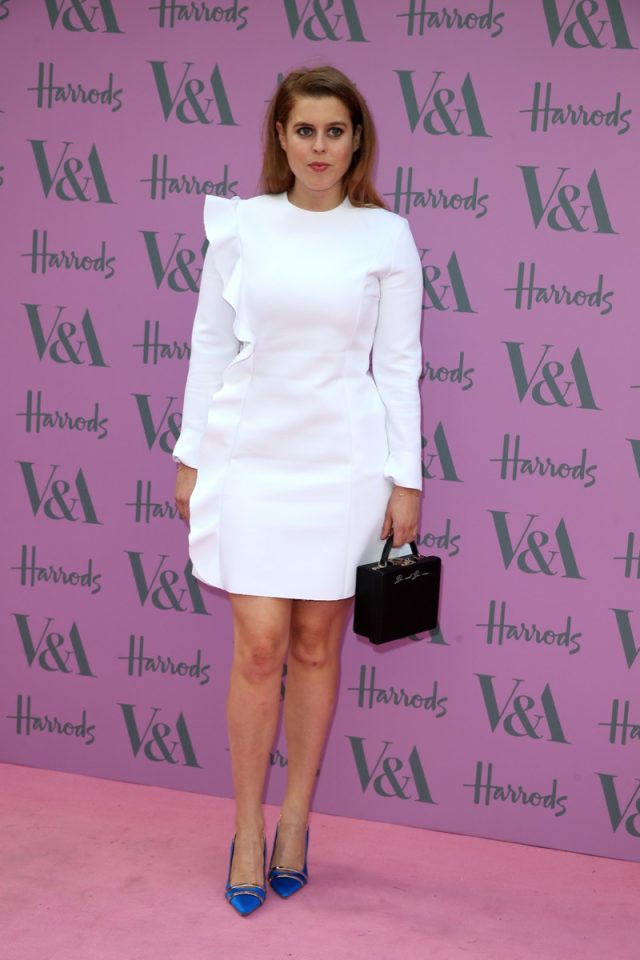 Princess Beatrice, 35, works with nutritionist Gabriela Peacock (and is godmother to her daughter), calling Peacock's method "effective and realistic guidelines to follow no matter what you are doing in the day." Peacock recommends intermittent fasting and watching blood sugar levels. "It's anti-inflammatory, it prevents cardiovascular diseases and it's anti-aging, which is fantastic. And it really works for my clients' lifestyle," she says. "Never eat fruit on an empty stomach because it will spike your blood sugar levels, as will coffee. It's fine to have them, but eat with a portion of protein too."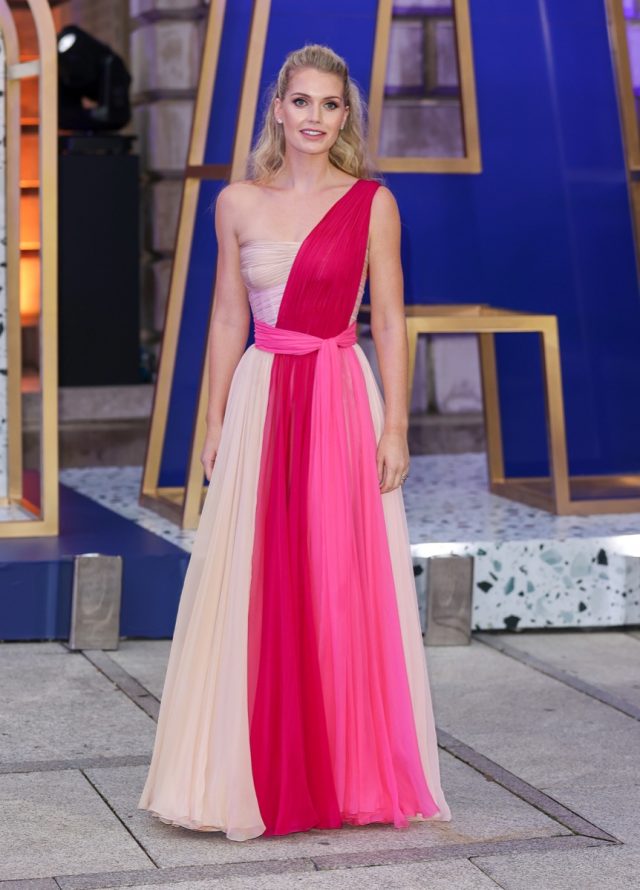 Model Lady Kitty Spencer, 32, enjoys spinning and barre classes, and refuses to follow restrictive diets. "I guess I'm doing these things on my own terms," she says. "I don't think it's my job to starve to fit into an outfit. If I've agreed to do something for a brand or whatever, I look after myself but I'm not obsessive or unhealthy. If a brand wants to work with me, and think their designs look good on me, then they can give them to me in my size."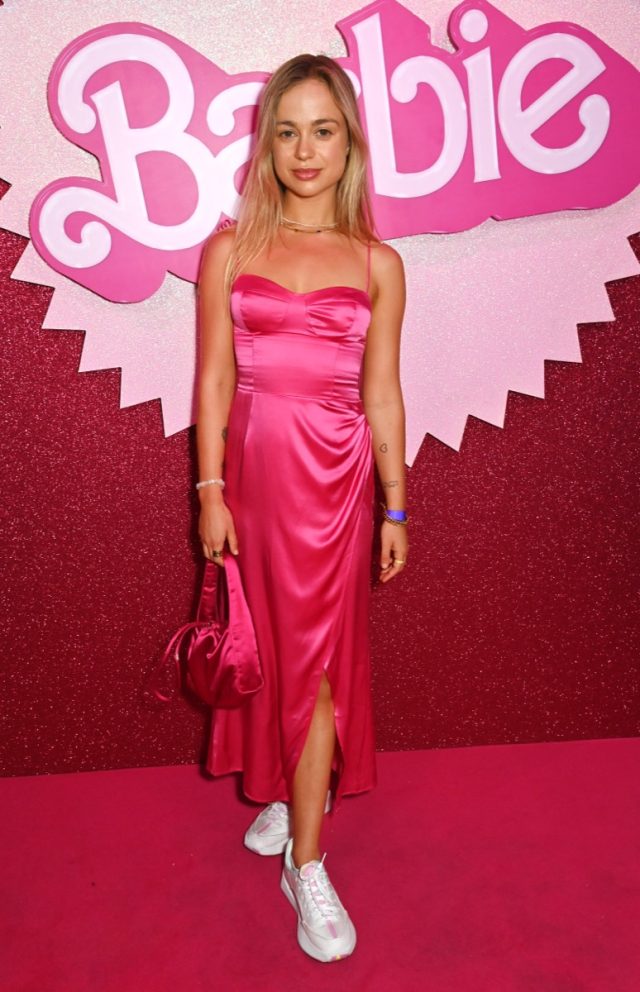 Lady Amelia Windsor, 27, trains with trainer Lee Mullins, and is an accomplished swimmer. She uses resistance bands as part of her workouts, including a side bridge with hip circles (at least 30 seconds of repetitions). "It's a fantastic drill to target the glutes, and also the obliques and side abdominals which we refer to as something called 'the pillar'," Mullins says. "Which is something that needs to be strong. Especially when we're getting into some of the bigger moves in the workout."
8
Lady Margarita Armstrong-Jones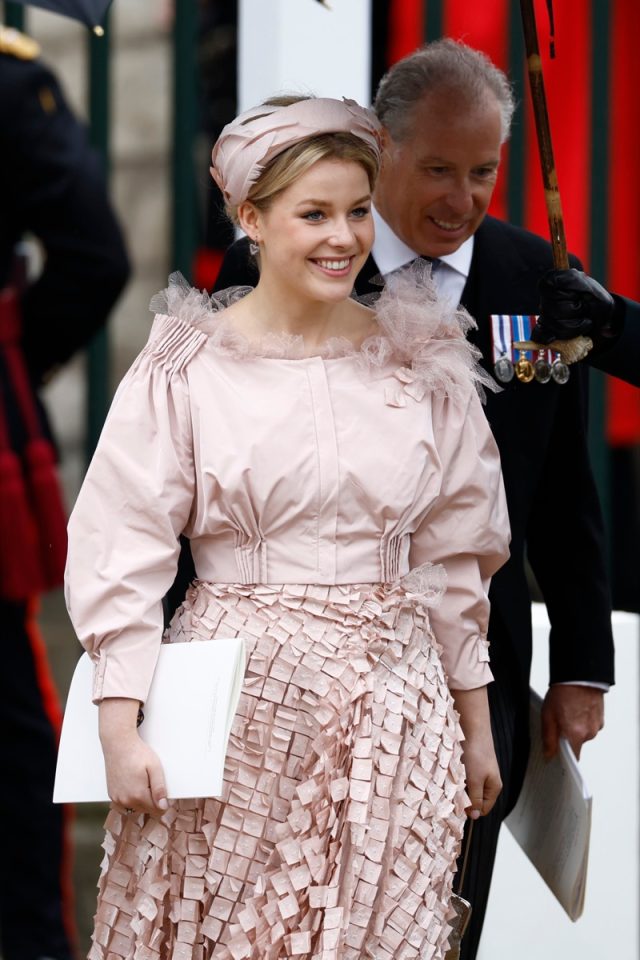 Lady Margarita Armstrong-Jones, 21, (the granddaughter of the late Princess Margaret) is an artist who loves cycling around London. "I loved it," she says. '[It's] lovely to be surrounded by beautiful things all day. I used to cycle into work on my old bike – with its baskets that look like saddlebags."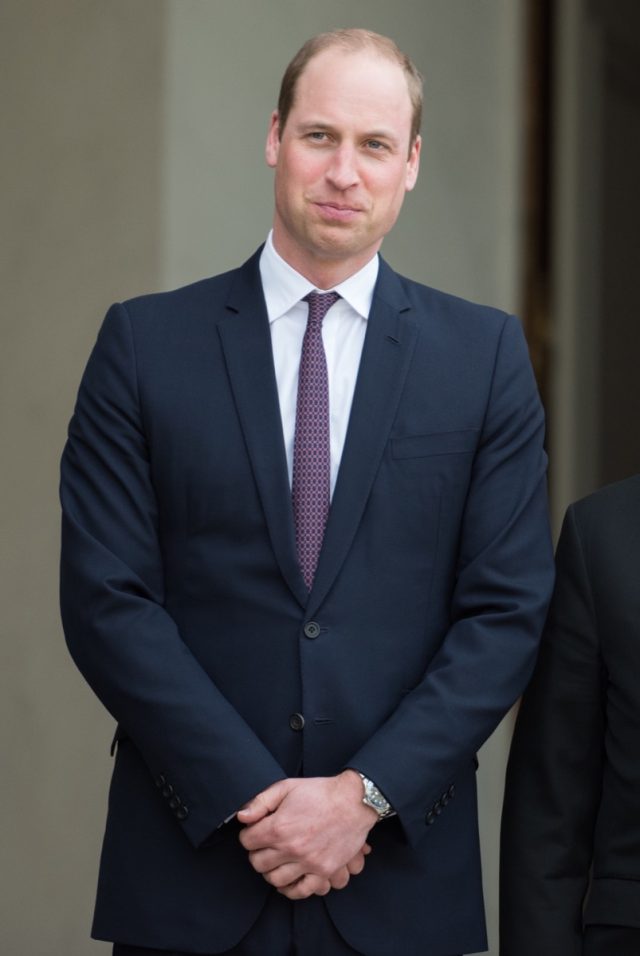 Prince William, 41, underwent military training, and is very active just like his wife. "Understanding our support networks is crucial because a lot of people don't have a support network," he says. "So I think in the military, we're very good at being able to form close bonds and realize that the only way we can get through all this is to help each other and support each other through."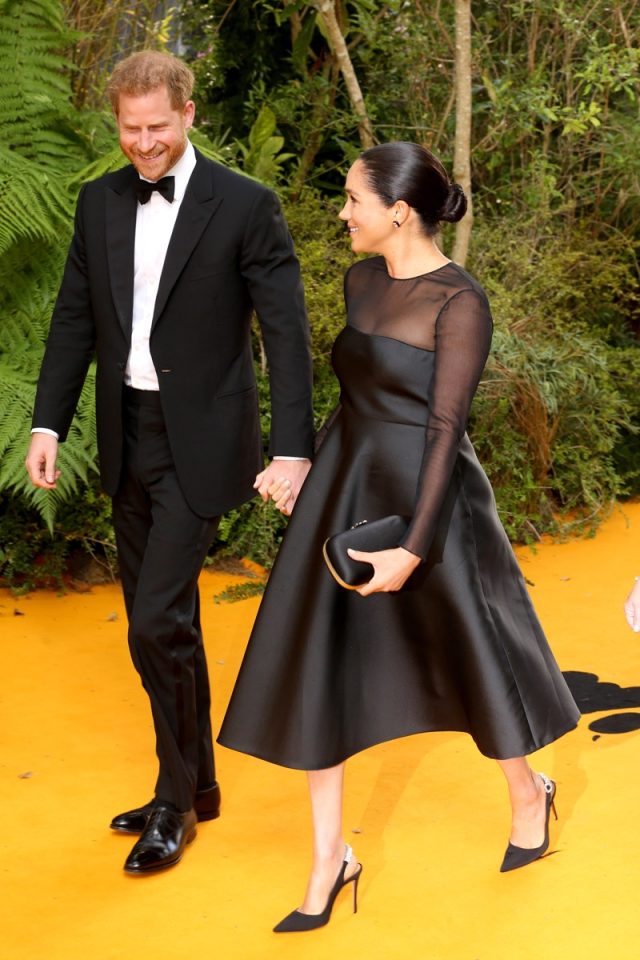 Prince Harry, 38, is known for his love of horse riding and polo. "We all know riding horses is good exercise," says Dr. Dennis Sigler, a Texas A&M AgriLife Extension Service horse specialist and professor in the department of animal science at Texas A&M University. "Riding a horse for 45 minutes at a walk, trot and canter can burn up to 200 calories. If you do something a bit more strenuous such as cutting or reining, that can come out to nearly seven calories per minute for the entire length of the riding period."
11
Princess Tatiana of Greece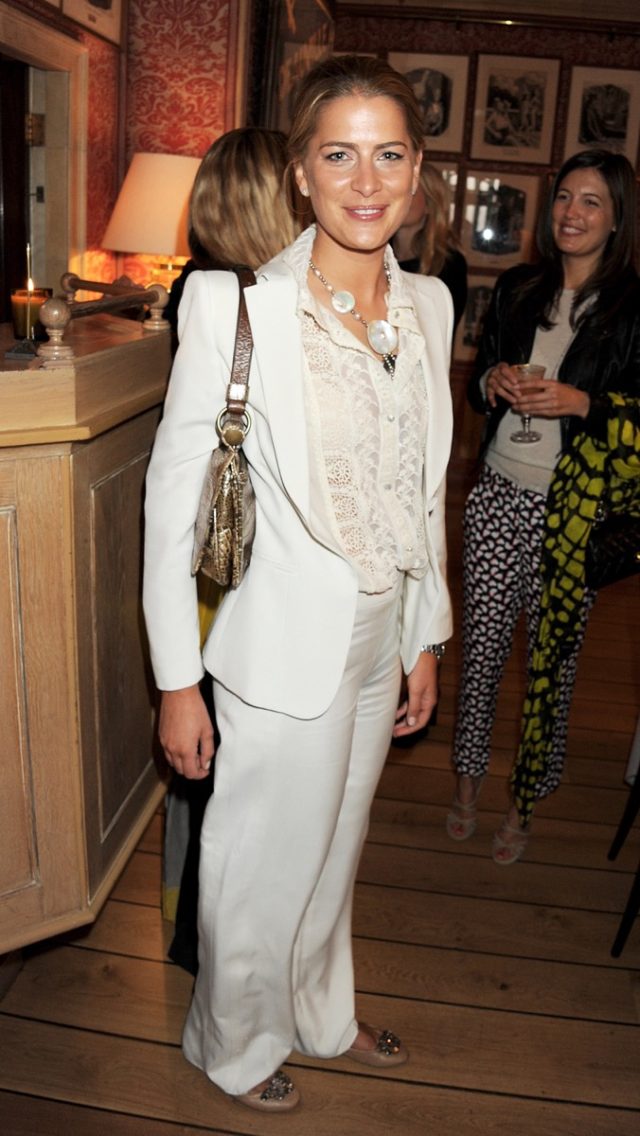 Princess Tatiana of Greece, 42, is passionate about food and nutrition, and tries to stay active even while traveling. "[New York] is very fast-paced but arriving here yesterday, I landed at 11 p.m. and then woke up jet-lagged and went to SoulCycle and Juice Press," she says. "So you have everything on your doorstep that you need to lead this healthy lifestyle, but maybe when you live here it's not that easy. Finding a balance, that's what we're all trying to do."
12
Princess Madeleine of Sweden
Princess Madeleine of Sweden, 41, is fond of taking long walks around New York City's Central Park with her family. "A pair of studies from the University of Exeter found that a 15-minute walk can curb cravings for chocolate and even reduce the amount of chocolate you eat in stressful situations," say the experts at Harvard Health. "And the latest research confirms that walking can reduce cravings and intake of a variety of sugary snacks."
13
Charlene, Princess of Monaco
Charlene, Princess of Monaco, 45, is a former Olympic swimmer. "My days are never the same and you can't really choose what you get to eat at events," she says. "I try to eat a lot of fish and fresh fruit and vegetables. And I drink a lot of water – it's important to stay hydrated."
Queen Rania of Jordan, 52, is known for her exceptional looks and charitable endeavors. The queen is said to practice yoga and work on balance in her personal life. 'Achieving a balance between work and motherhood is quite a feat—parenting in itself is a full time job," she says. "My advice to working mothers would be to be kind to themselves."
15
Princess Charlotte Casiraghi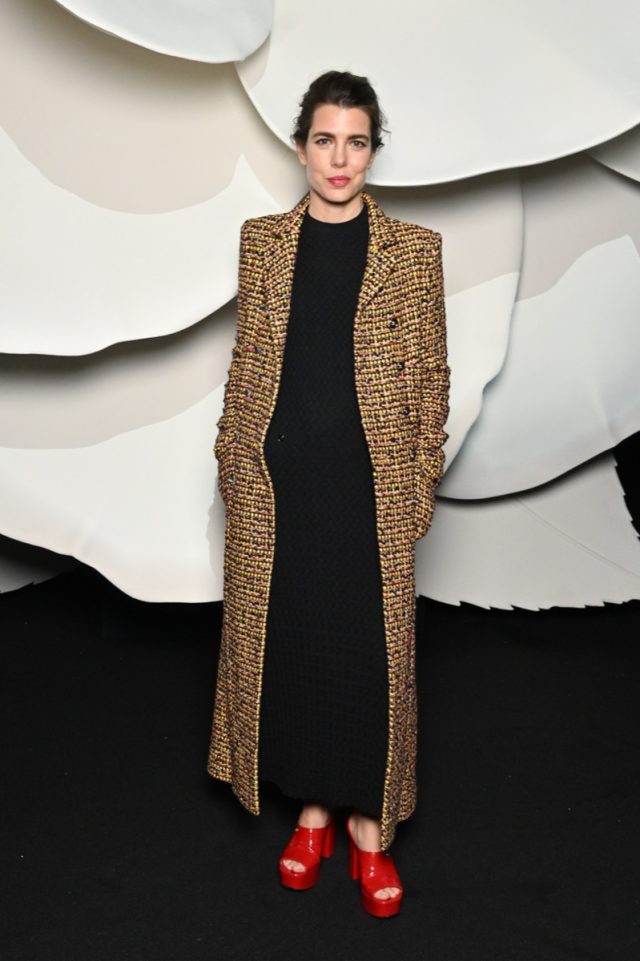 Princess Charlotte Casiraghi, 37, sticks to an organic diet but doesn't obsess or restrict too much. "I think there is no good or bad food, the secret is to eat it when needed," she says. "I am not blameless. I do my shopping in organic places. I consume little meat. When it comes to food, I try to be reasonable… Horse riding is my passion. I've been riding since I was maybe three or four. Ponies at first, and then I've really always been doing it since."
16
Mary, Crown Princess of Denmark
df44d9eab23ea271ddde7545ae2c09ec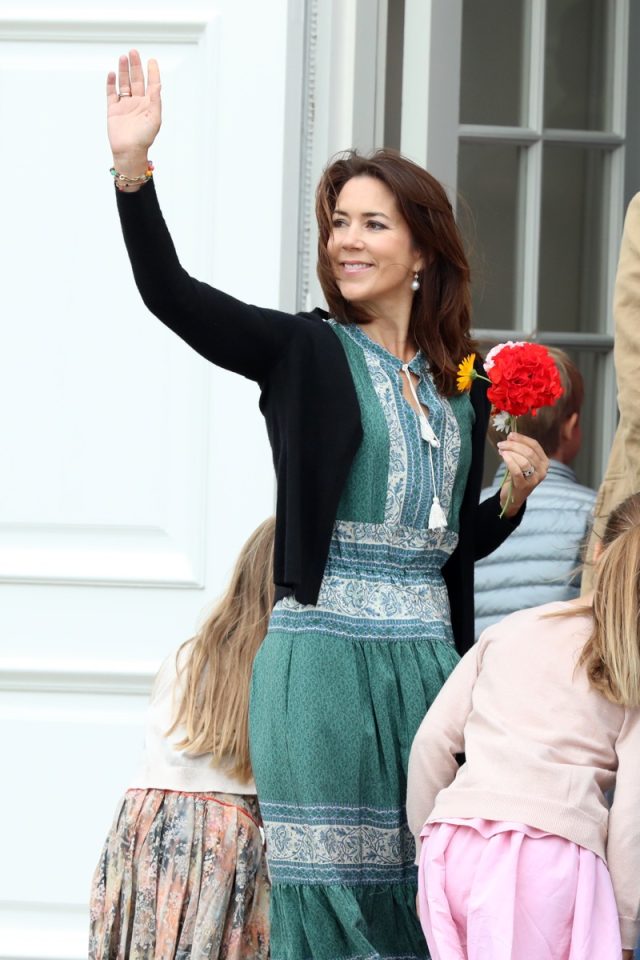 Mary, Crown Princess of Denmark, 51, stays active and doesn't diet. "Mary doesn't follow a strict diet at all," says her sister-in-law Leanne Donaldson. "She is so active she just burns the calories. Mary, like the rest of her family, is totally dedicated to exercise. She's always walking, jogging, or riding a horse. And now she's also running after four children – that's guaranteed to keep anyone in shape!"
17
Princess Victoria of Sweden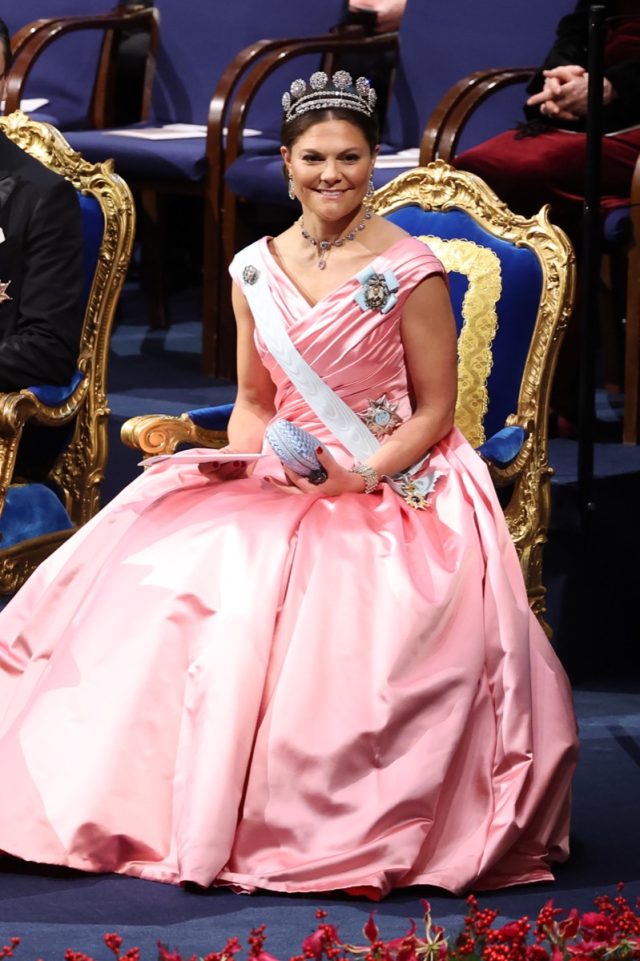 Princess Victoria of Sweden, 46, battled with eating disorders in her teenage years, and is determined her family will not experience the same. "I needed time to sort things out and get my balance back again," she said. "I needed to get to know myself, discover where my limits were, not constantly push myself too much."
18
Queen Maxima of the Netherlands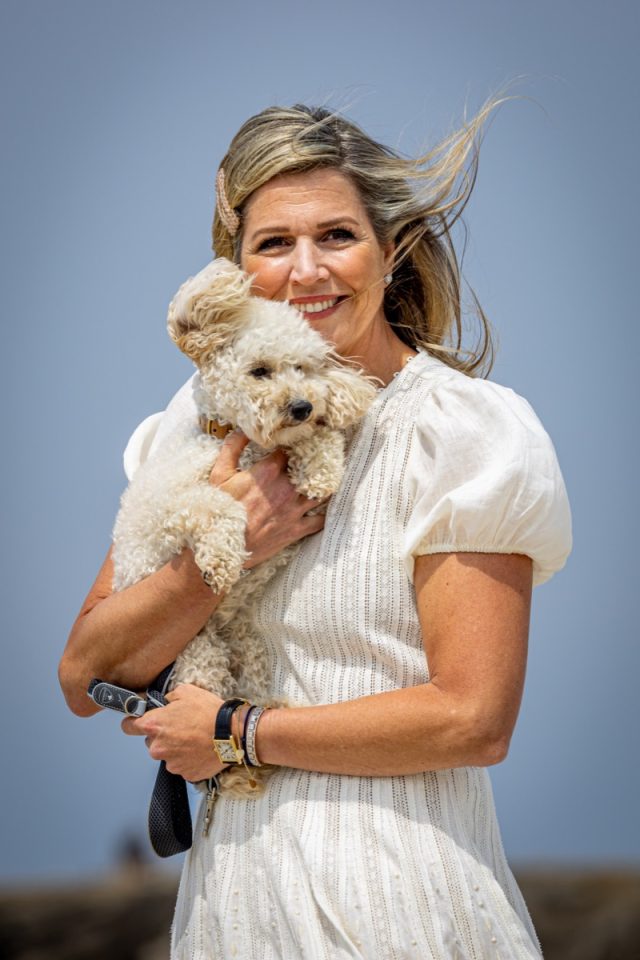 Queen Maxima of the Netherlands, 52, loves cooking at home. "I grew up with Alfajores, they are my favorite cookies!" she wrote. "I bake them according to my mother's recipe, which I am pleased to share with you. So you can bake them yourself at home!"
19
Marie-Chantal, Crown Princess of Greece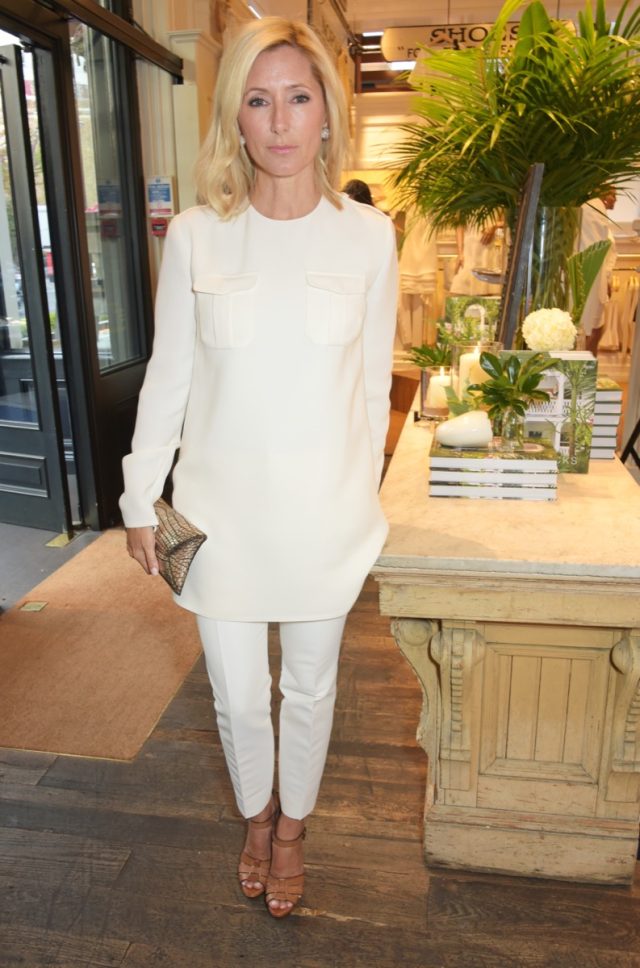 Marie-Chantal, Crown Princess of Greece, 54, loves walking her dogs. "From 9pm to 9am dogs are allowed off the leash in Central Park, which is great," she says. "So early in the morning there's a whole doggy network in the park that takes place. I've never seen anywhere else other than Central Park where you have these hounds running loose and everybody's socializing with their pooches early in the morning. It's great fun."
20
Queen Letizia of Spain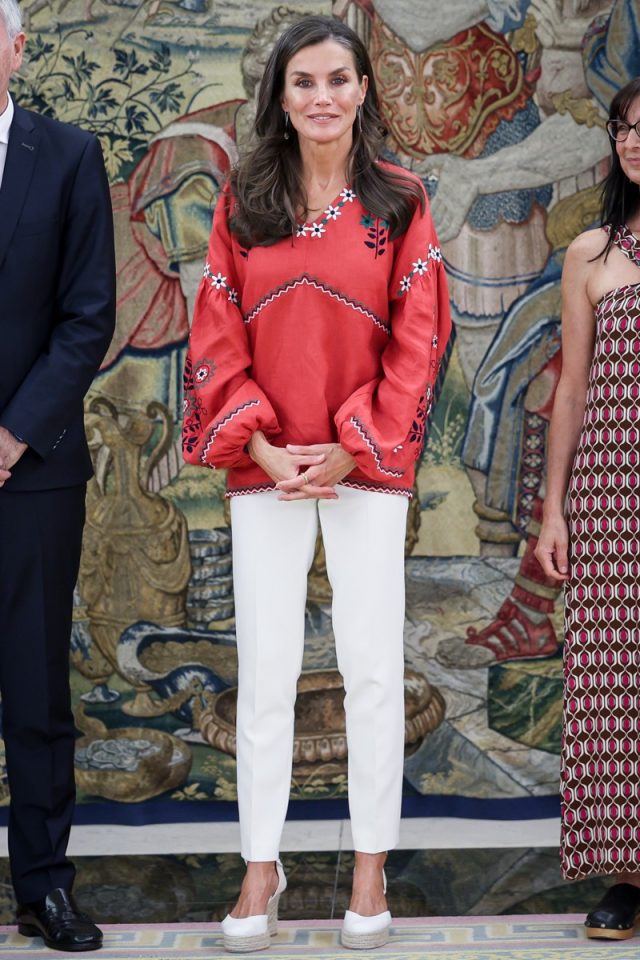 Queen Letizia of Spain, 50, is said to follow an anti-inflammatory diet with plenty of whole foods and protein and limited sugar. "An anti-inflammatory diet can help lower your blood pressure, boost your mental health and cognitive function, and relieve other chronic issues," say the experts at the University of Nebraska-Lincoln. "You'll also reduce your consumption of refined sugars and processed foods, often higher in calories. Eating more nutrient-rich foods makes you feel more satisfied while consuming far fewer calories, which can help you maintain a healthier weight."
Ferozan Mast is a science, health and wellness writer with a passion for making science and research-backed information accessible to a general audience.
Read more
---