SI Swimsuit Model Ellie Thumann Shares Swimsuit Photo "Feeling 22"
Here are her lifestyle habits.
Ellie Thumann is turning 22 in her swimsuit. In a new social media post the Sports Illustrated model shows off her incredible body in a bathing suit as she celebrates her 22nd trip around the sun, quoting Taylor Swift in the caption. "dare I say… I don't know about you but I'm feeling 22," she wrote. How does the young model stay fit and healthy? Celebwell rounded up her top habits. 
1
She Takes Care of Her Skin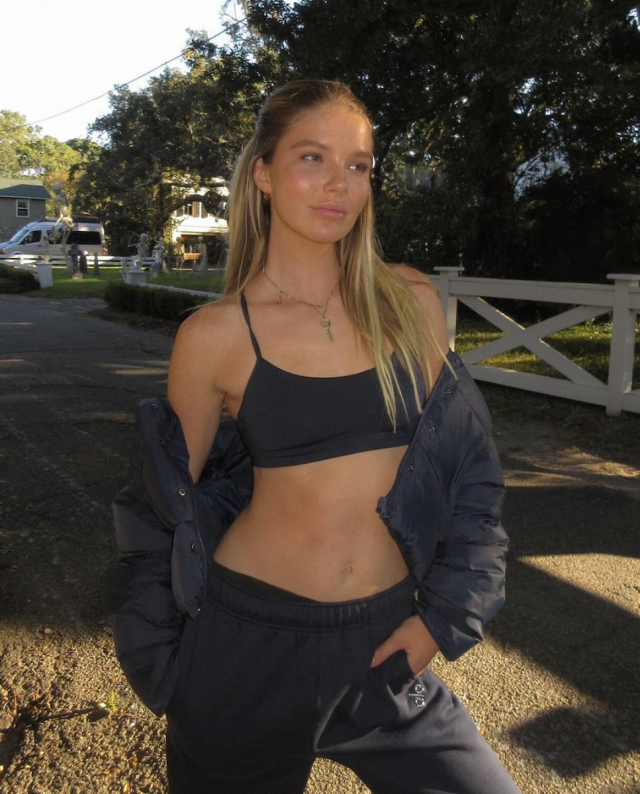 Ellie revealed her skincare secrets to Bare. "A huge part of it I blame on genetics – both my mom and grandma have amazing skin. Focusing on sunscreen while growing up on the West Coast was super important, as well as finding a consistent routine rather than trying to venture into multiple different products. Sticking with the brand La Roche Posey has done wonders for my skin. Also, finding a good eye cream and never traveling without a heavy moisturizer on me helps so much! I also think investing money into facials! I've really been trying to go monthly, and I have seen such a difference with that, especially with having to wear so much make up and doing a lot of travel. It really helps my skin feel better!" she said.  
"I really focus on Pilates," she told Bare about her go-to workout. "I have never been into heavy weight lifting or high intensity classes. It just personally has never made me feel my best and I feel so empowered when I'm doing Pilates or a mat exercise!"
Ellie is also a walker, and "getting my steps in outdoors," she told Bare. Going for a daily walk can be a game changer in terms of exercise, especially at a brisk speed. One study published in JAMA Internal Medicine found that walking at a brisk pace for about 30 minutes a day led to a reduced risk of heart disease, cancer, dementia and death, compared with walking a similar number of steps but at a slower pace.
"I've never followed a strict diet because I've always enjoyed eating healthy, and I think by looking at it in a positive way like that, it makes it a lot better on my own mindset and makes eating healthy super enjoyable!" Thumann told Bare about her approach to eating. df44d9eab23ea271ddde7545ae2c09ec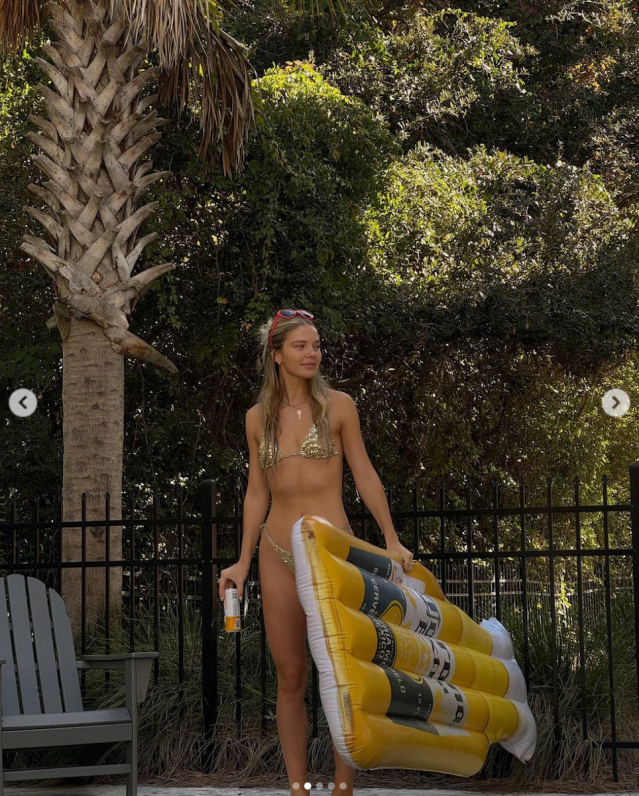 When Ellie experiences "down" moments, she relies on her friends and family. "I tend to get down on myself a lot, and I think I can be very hard on myself. Things that always help me are talking about it with my friends and family. For me, bottling up any emotion, good or bad, can be really challenging and I feel like I can't get it off my chest until I can talk to people. If I can't do that immediately, I think having my journals always helps me because it can really help getting all your scattered thoughts into one place and kind of organized while you're feeling a certain way," she said.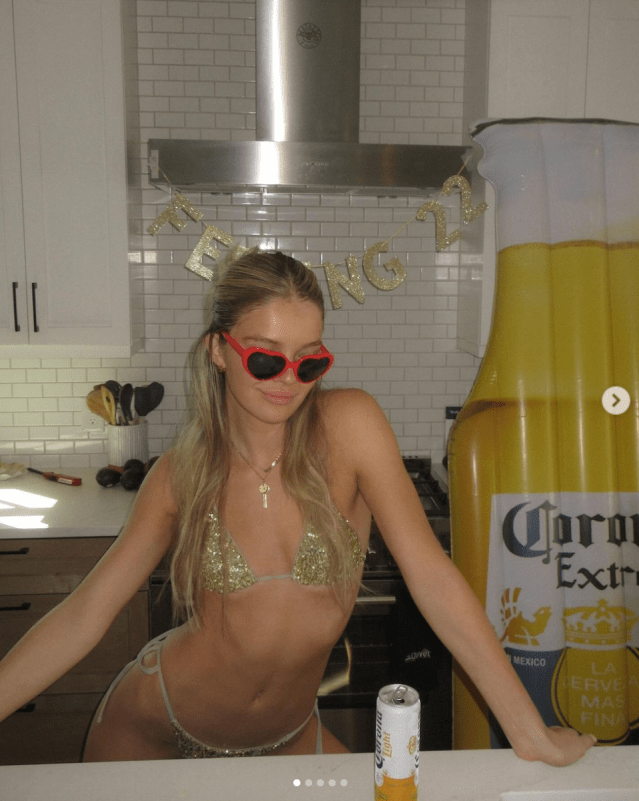 "I also love to read and go on my therapy walks with my therapy headphones, which is what I jokingly called the headphones that I bought at the beginning of 2022 when I was going through a really hard time. Since then, they have traveled the world with me and whenever I'm feeling anxious, I put on my headphones and feel so much better," she added.
Leah Groth has decades of experience covering all things health, wellness and fitness related.
Read more
---