17 Amazing Bodies of Star Trek Stars
They boldly go to the gym.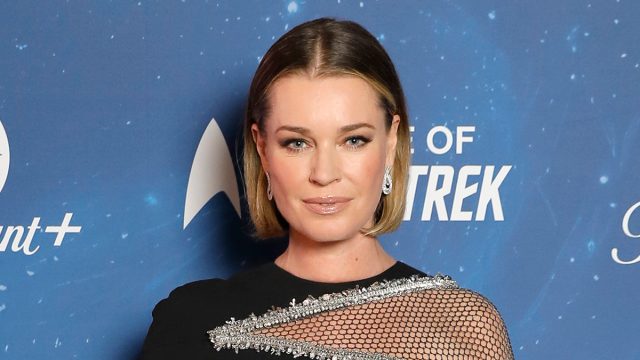 Star Trek stars have captivated audiences with their compelling performances and memorable characters (and pointy ears). Beyond the starships and interstellar adventures, these actors also share their personal journeys toward physical and emotional well-being. From Chris Pine's insights on healthy prepping for roles to Zachary Quinto's reflections on the evolving landscape for LGBTQ+ individuals, this article delves into the multifaceted lives of these talented individuals. Join us as we explore how actors like Karl Urban, Sonequa Martin-Green, and Michelle Yeoh strike a balance between maintaining incredible bodies, supporting charitable causes, and embracing their authentic selves in the ever-evolving realm of showbiz.
Chris Pine opened up about his career in an interview with Men's Journal. In it, he says that he avoids those calorie rich diets when prepping for roles. "You've got Thor, you've got Captain America. These guys are eating 5,000, 7,000 calories, waking up just to eat food, eating 15 meals a day. For your liver, I don't think that's healthy."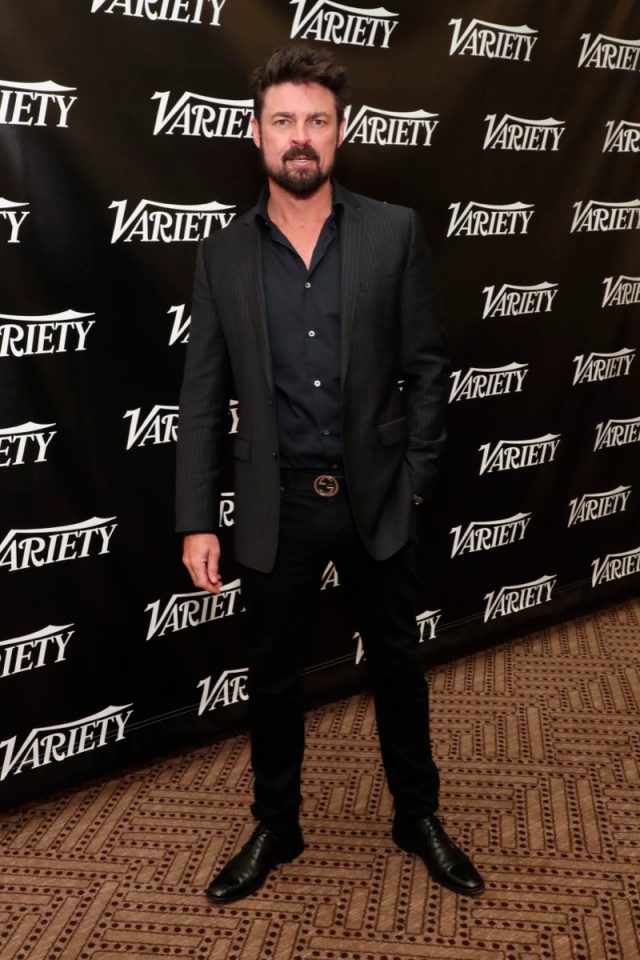 Karl Urban opened up about how he got in shape for his role in The Boys to Men's Journal. "I made sure I was consistently putting work in the gym. I wanted to make sure I was meeting the requirements of what people had in their heads when they thought of him. There's also an importance on staying healthy when you're coming up on a big shoot like The Boys, because it can take a lot out of you. I put a program together based on a few other regimes I had built for other film projects and it worked. The goal was to add mass to all of the muscle groups, and hit them all. I wanted something that was just as much about fitness as it was about aesthetic."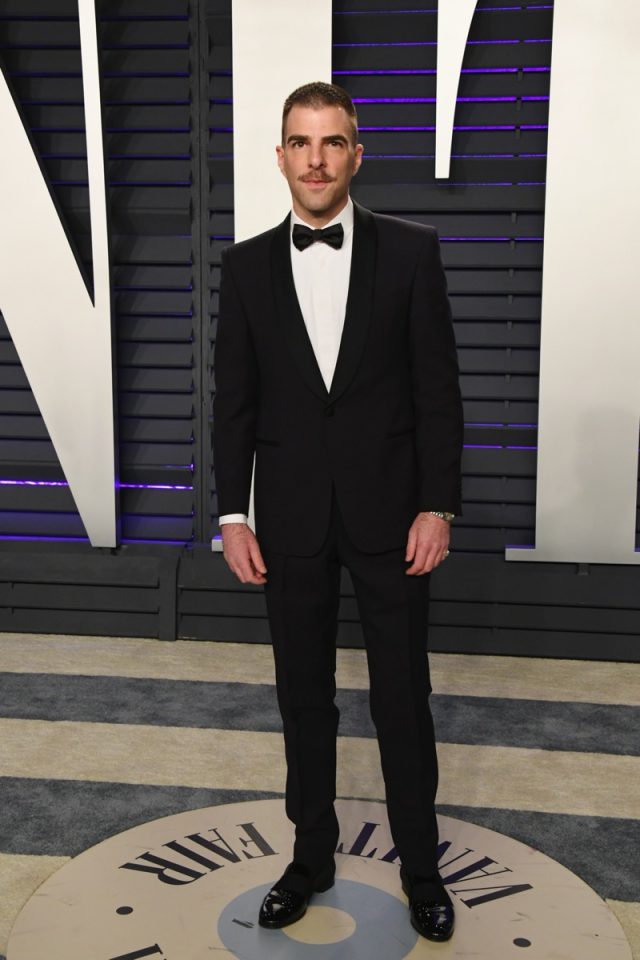 In an interview with Time, Zachary Quinto opened up about growing up as a gay man. "I feel grateful to have grown up at a time when all my experiences as a kid in learning to perform and growing up was based on the people that came before me. I spent a lot of time charting the journeys of the people who weren't allowed to be openly gay and had to live their lives in terrible self-oppression and torture and lies just to succeed. Kids today don't have to think about that, because so many of those people died. Now you can do what you want to do. That came at a cost. Honoring that cost is the only thing we owe each other."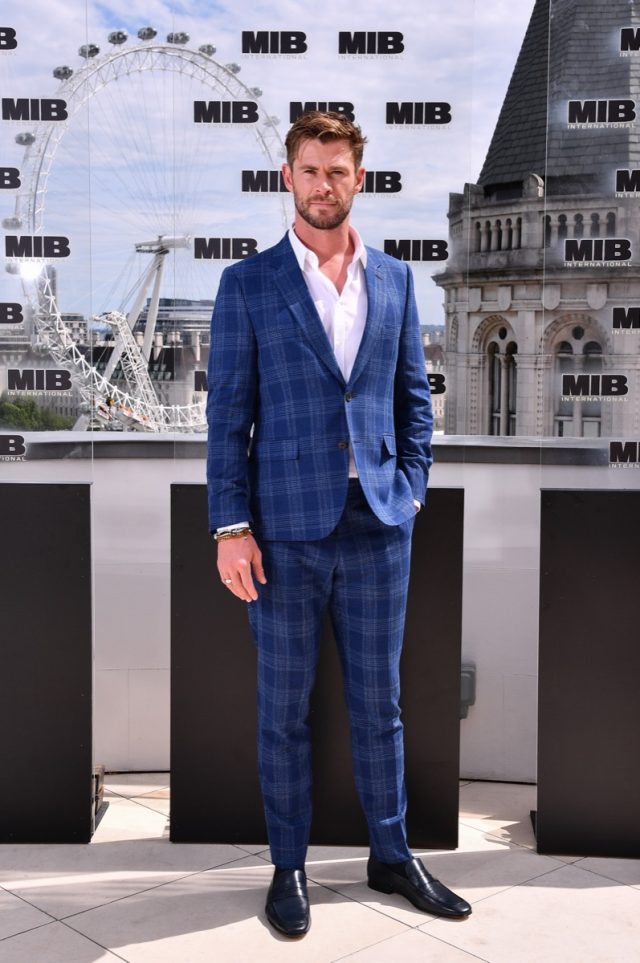 Chris Hemsworth's stuntman Bobby Holland Hanton, opened up about the way he and the actor get in shape for roles to Page Six. "Chris says to me, 'We want to be the strongest, healthiest versions of ourselves for this next "Thor." We want to take it to the next level.' As you know, every single 'Thor' and 'Avengers,' he's always in incredible shape. For him to want to take it to that next level, it was another huge challenge."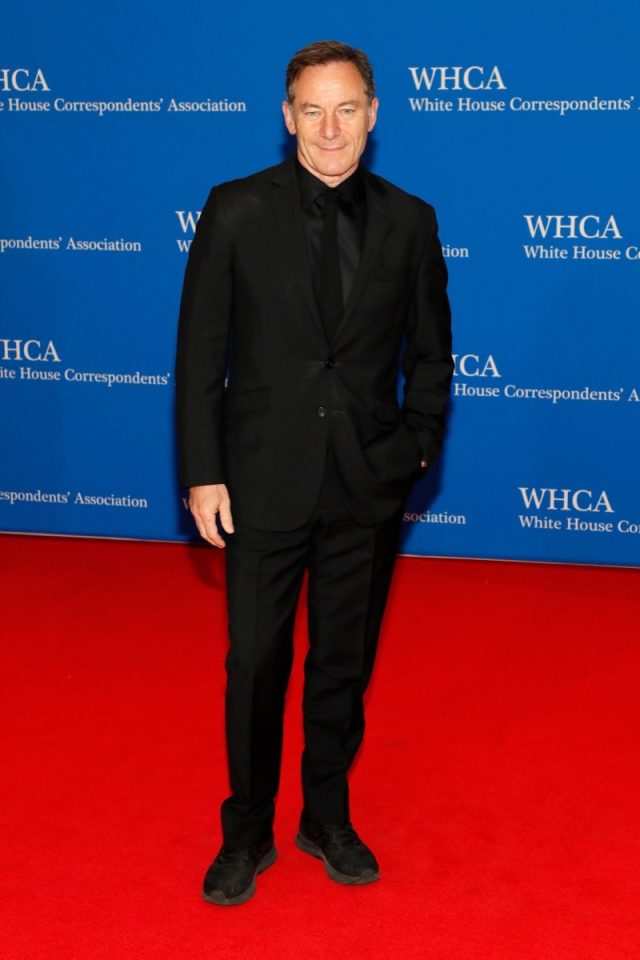 Jason Isaacs shares his fitness secrets with GQ. "I have one of the many seven-minute workout apps. It's star jumps; wall-sits; squats; crunches; push-ups with rotation; step-ups; planks; side planks as well. All the other actors and various crew members were initially interested, and one by all they've all dropped off. There's a couple of die-hards that still do it with me but I am so much better at exercising when I've got a workout partner."
Sonequa Martin Green is open about supporting cancer charities. "What appealed to me about Stand Up To Cancer was the unity," she told WebMD. "There is something so powerful about community, to know there are so many people from so many different disciplines in science coming together, shedding their egos, and combining their research. They're world-changers and they're doing it all as one, and I'm so honored to support this work."
Michelle Yeoh's trainer, Andy Le, talked about working with her in an interview with GQ. "Her extensive background in martial arts films definitely had a great impact on how we worked together. Michelle brings a presence when the cameras are on her.  You can take anyone else and teach them the same choreography and they would never be able to do it like her, she brings an X factor to her performance."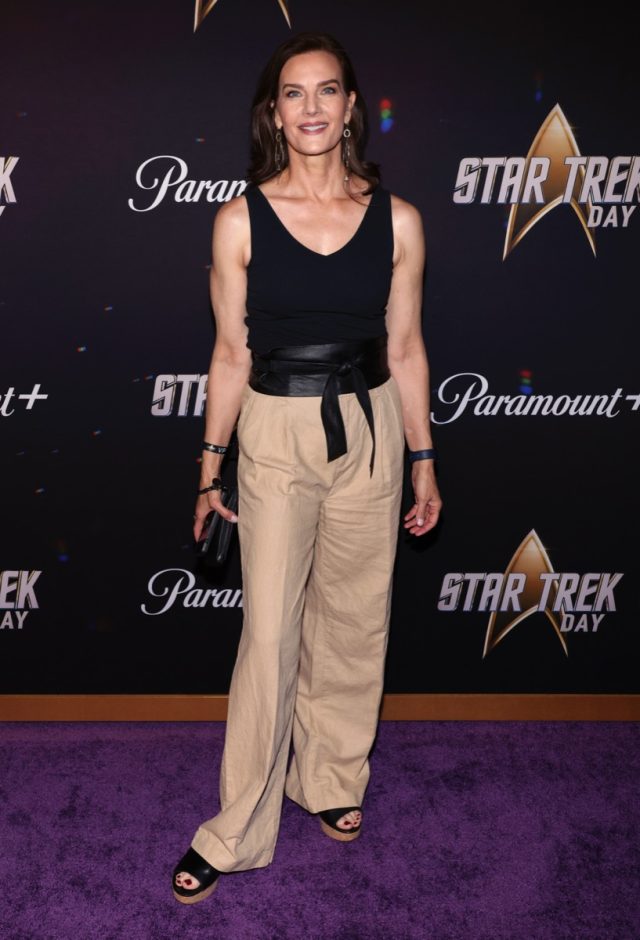 Terry Farrell opened up about working on Star Trek and what she's learned in a 2015 interview with Woman At Warp. "I think that living in the moment is important – for myself, I strive to live in the moment, challenge myself to be a better person, and challenge myself to be my authentic self. And hopefully, whenever I get the feeling that I'm a little scared to deal with something, that instead I think 'that's how being brave feels' and that motivates me to deal with it and confront it. I've had a lot of practice this year."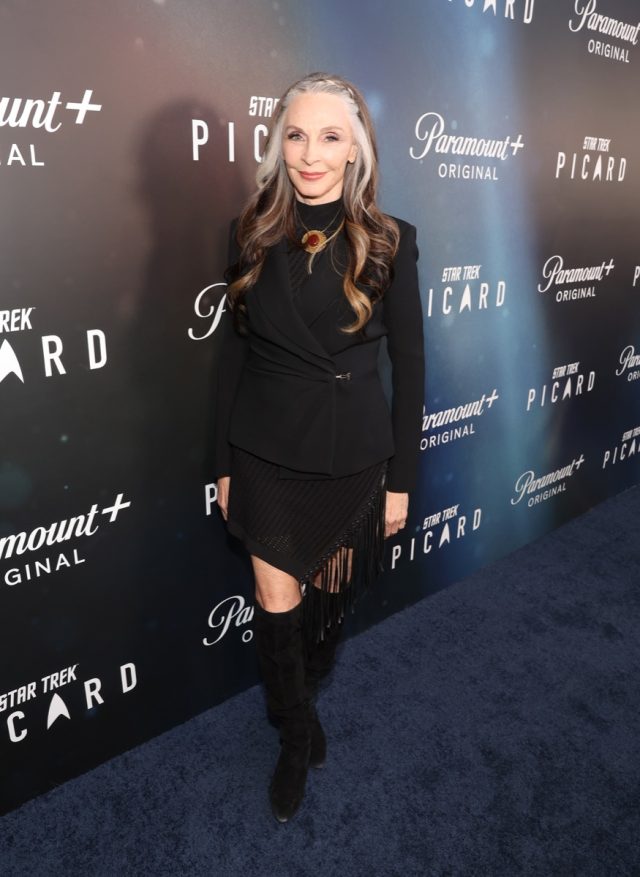 Gates McFadden opened up about her diet in this Tweet. "My diet does not include dairy or gluten. There are terrific crackers that are gf, most bread sucks so I bake biscuits that taste great. tofu salads, I occasionally eat fish, and am currently craving and scarfing down mochi that are made with coconut milk and are dairy & gf!"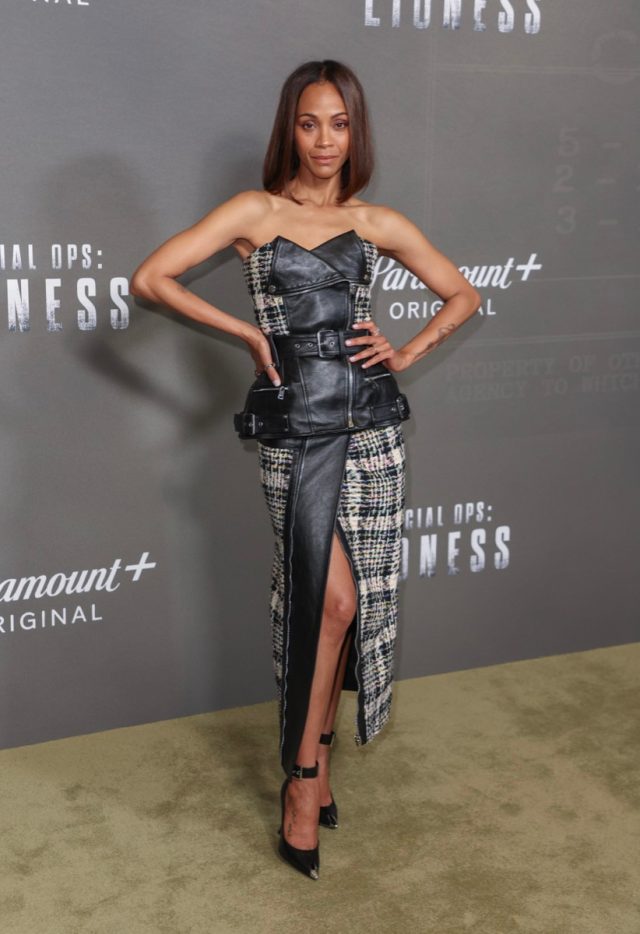 In 2016, Zoe Saldana talked to Coveteur about getting in shape for Star Trek: Beyond. "The physical side of [filming] wasn't demanding at all for me—I asked if it was okay for me to not try to be a hero in this installment of the films. I have my sons who are six months old. But with that being said I still have a fighting scene, and I'm so happy about it. I was already in my process of slowly getting back to my normal routine with my body, so I just started doing some power yoga and a lot of floor work—breathing has been helping me a great deal. I just love it, so that's what I was doing in my spare time."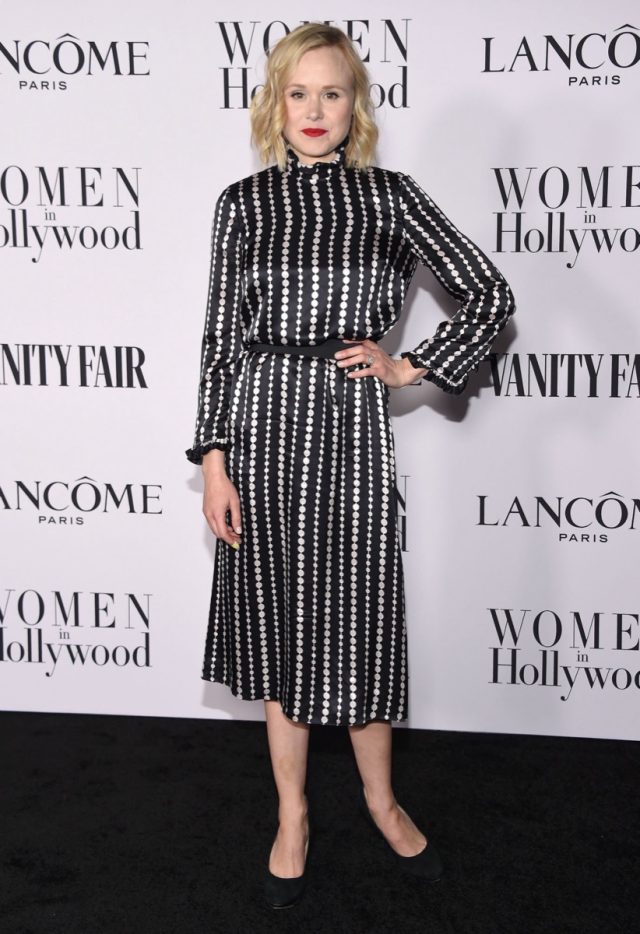 Alison Pill opened up about the impact of Star Trek: Picard to Inverse.com. "I think we definitely all understand that humans are social animals and many animals are social," Pill says. "So how do we organize ourselves by these principles that don't put us in these individual black and white boxes and get stuck in the binary way of thinking? Of good vs. bad? Or with us or against us? How, how could we operate in society if those weren't the only options? That's what our show is about."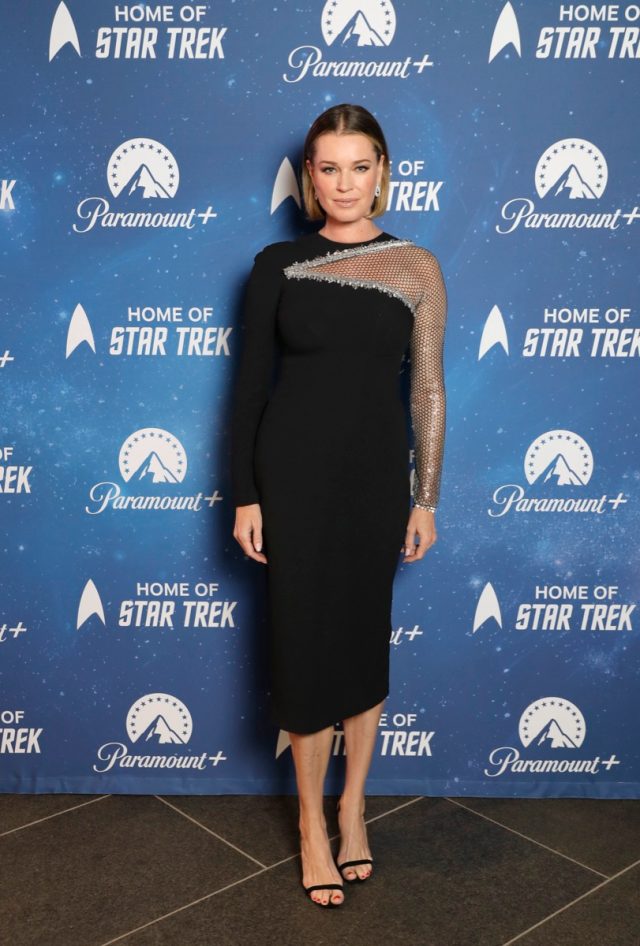 Rebecca Romijn is all about self-acceptance. She talked about this in an interview with People. "I think life is a whole game of acceptance. I think when you, especially as you get older, you just have to accept certain things and accepting your looks to a certain extent is part of that, just growing up, maturity."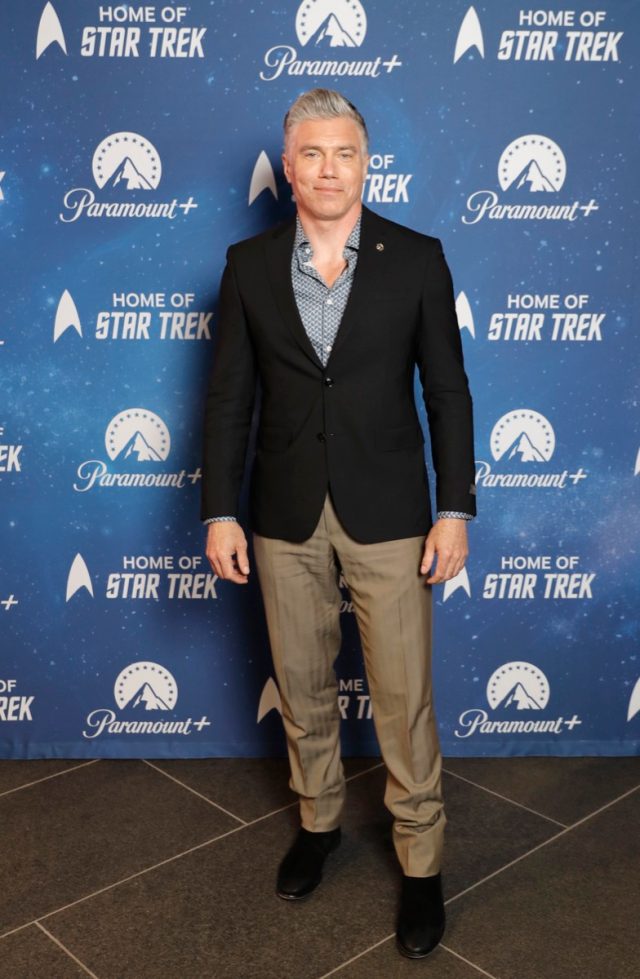 In an interview with The Hollywood Reporter, Anson Mount opened up about the impact of the Star Trek franchise, and honoring it in Strange New Worlds. "To me, it's super important because I grew up watching the original series when it was in syndication. That is how I discovered Star Trek. And that was the only Star Trek I had until The Next Generation. So, for me, that's everything. And that is what we really wanted to do, something that was a throwback and homage to the original series. And almost everything we do, that consideration goes into it."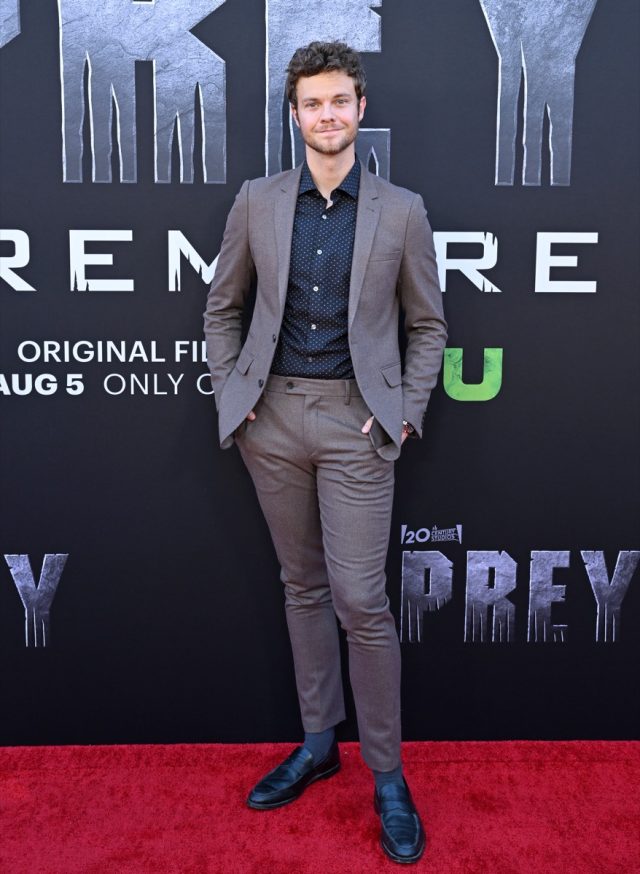 Jack Quaid opened up about his life and career to GQ. He says that he wants to respect the people he works with. "I very much have a sorry to bother you attitude in my life. I don't want to involve anyone else. But whatever people's processes are, as long as you're not actively hurting anyone, I think it's okay."df44d9eab23ea271ddde7545ae2c09ec
Ella Purnell talked about how she plays characters in an interview with TheFace.com. "It doesn't matter to me if the character is likeable or not likeable. What matters to me is compelling storytelling. And if you lose the audience at episode three or four because your character is annoying, they're not going to give a shit if you [PLOT DETAIL REDACTED] in episode 10."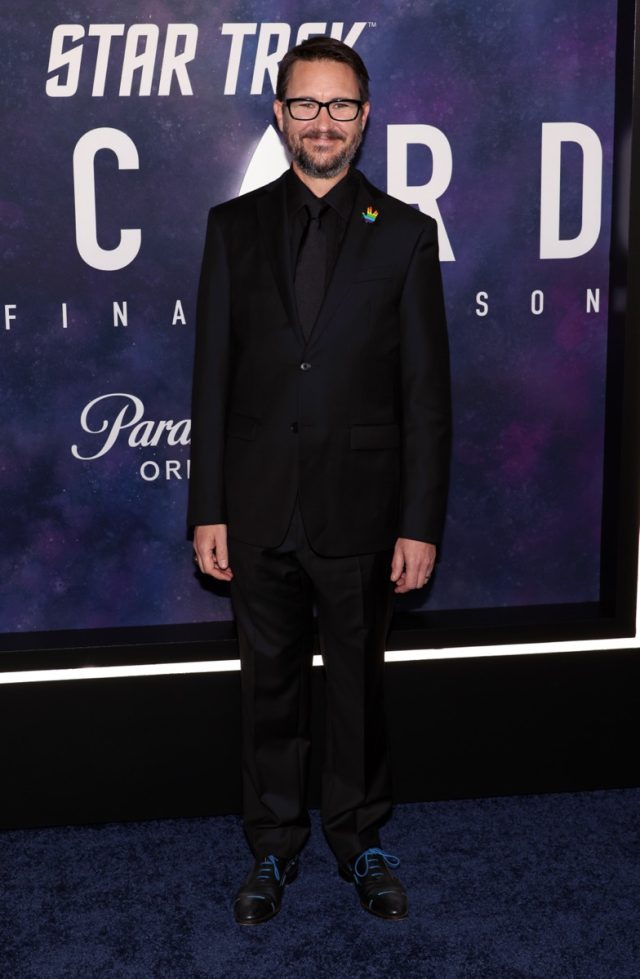 Wil Wheaton talked about the changes he was making to his diet in this 2016 post on his website. In it, he talked about how he was eating healthy and approaching food. "My only vice left is ice cream, and I have ice cream almost every night. I'm not going to feel bad or apologize for it, or make any excuses. All my other meals are really good, and we are cooking our own food at least three nights a week. I track my calories in and out, and I'm staying right around 1300 calories every day, which I guess is good for a guy my age and activity level and all that stuff."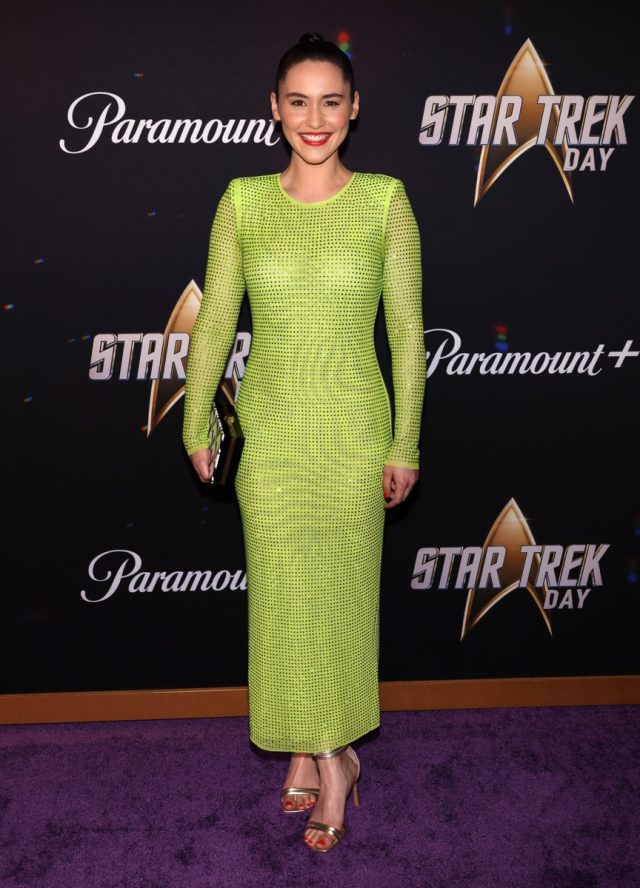 Christina Chong revealed in this interview that she likes to meditate. According to the Mayo Clinic, meditation has a lot of benefits. "During meditation, you focus your attention and eliminate the stream of jumbled thoughts that may be crowding your mind and causing stress. This process may result in enhanced physical and emotional well-being."
Anna Bechtel is a freelance writer currently based in Hamden, CT.
Read more
---