20 Amazing Bodies of Star Wars Stars
Here's how they stay fit.
The Star Wars saga has captivated audiences for decades, not only with its epic battles and captivating storylines but also with its talented and dedicated cast. Behind the scenes, these actors and actresses work tirelessly to bring their characters to life, often going through physical transformations to embody their roles. From intense workouts to mindful self-care, the stars of Star Wars have shared their secrets to achieving and maintaining amazing bodies.
In this collection of insights, we explore the fitness and wellness routines of 20 Star Wars stars. Daisy Ridley finds solace in exercise, while John Boyega seeks motivation in movie scores. Adam Driver's military background influences his intense workouts, and Harrison Ford effortlessly keeps his old self in shape. Natalie Portman finds balance through sleep, nature, and reading, while Felicity Jones emphasizes a healthy diet and occasional treats. Join us as we delve into the fitness journeys and well-being practices of these talented individuals who have brought the galaxy far, far away to life.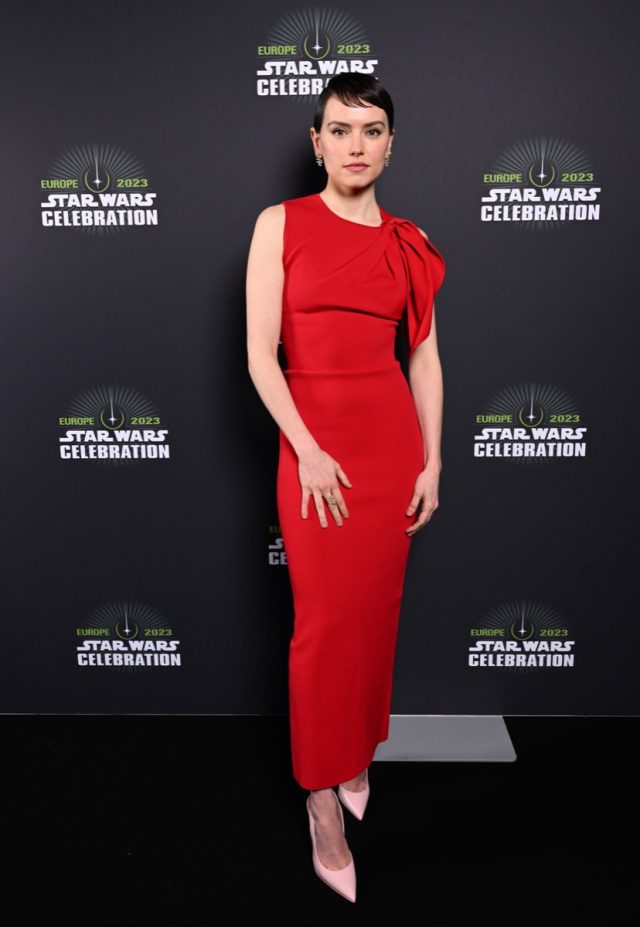 In 2015, Daisy Ridley opened up to ELLE about getting in shape for The Force Awakens. She said that exercise was something she enjoyed doing. "In between lots of fish, legumes and spirulina shakes exercise became my solace. Because it's the only thing structured in my life right now. Training is sort of a therapy session, I guess."
John Boyega revealed some of his fitness secrets to Men's Health. He says that he has an interesting workout playlist. "I've got a confession. I rarely listen to music with lyrics in the gym. I listen to movie scores…. I love Hans Zimmer. I love Harry Gregson-Williams. 'It's harder to run on the treadmill when Drake is talking about being on the jet. The workouts I do [are] hard. I need me some motivation."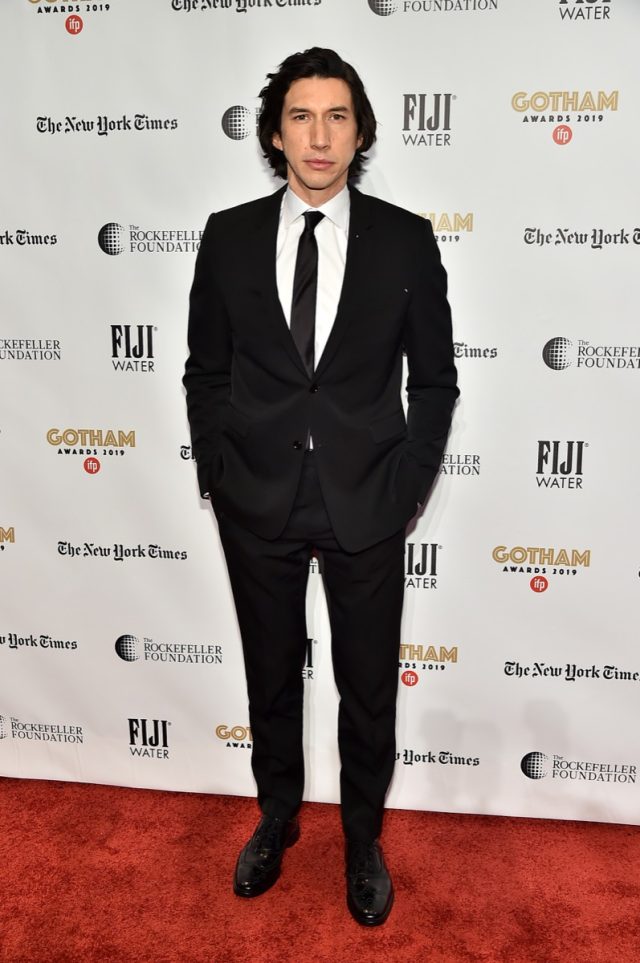 Adam Driver works with trainer, Simon Waterson, to keep himself in shape for the Star Wars movies. Waterson talked about working with Driver to Men's Journal. "There is no doubt Adam's military career came through in our workouts. I didn't have to push Adam to go hard. He had all of that motivation. It was more about slowing him down."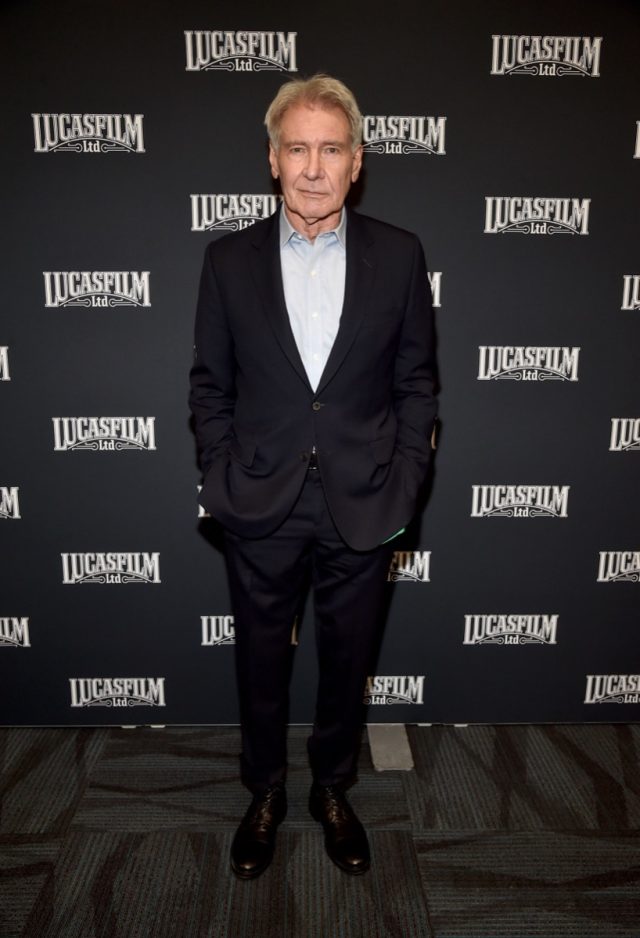 For his many action roles, Harrison Ford has to stay in shape. And for him, this is easy. Ford tells USA Today, "I'm healthy, I enjoy being active and fit. I'm aware of keeping my old (butt) in shape."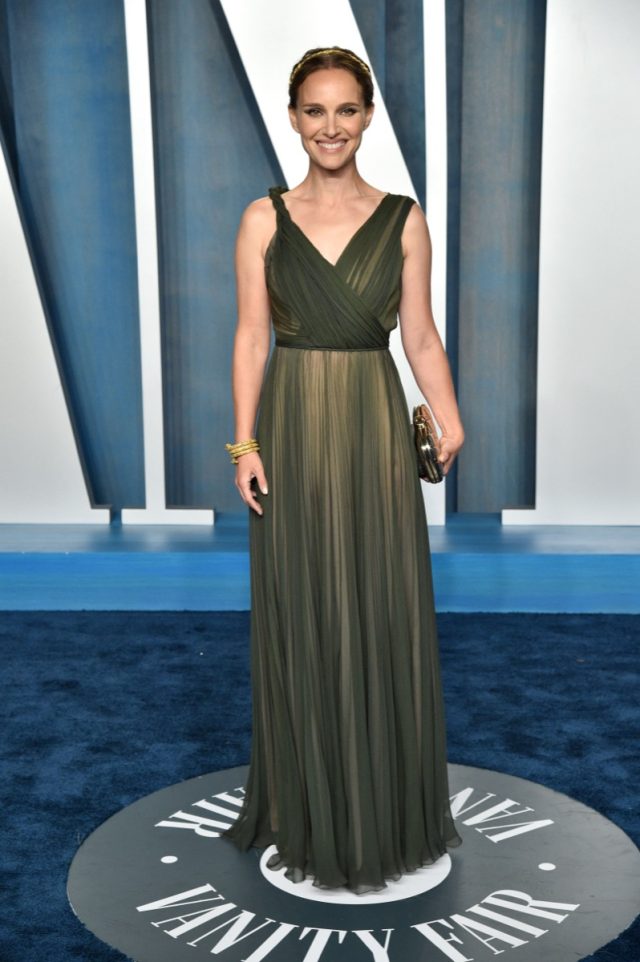 Natalie Portman has a busy schedule, which means she has to find ways to find down. She shared some of them in an interview with W Magazine. "I try and sleep eight hours a night. I find ways to be in nature regularly, I really enjoy cooking, and I do love a guided meditation. I also read a lot. I've always looked to books as an escape and love immersing myself in a new story. It's also the perfect way to help me relax at night so I usually read a bit before going to sleep."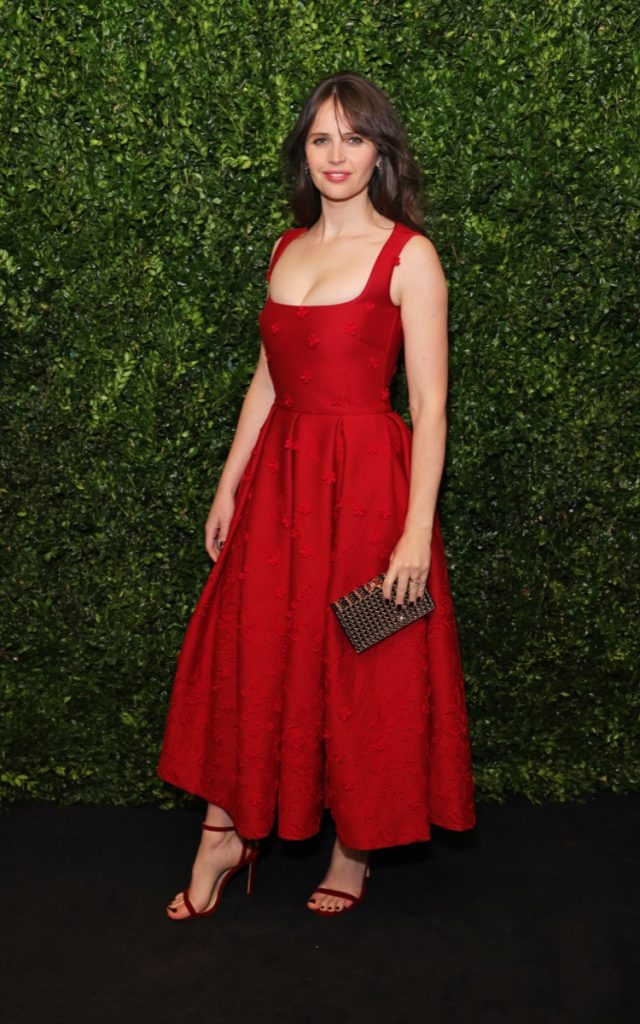 Felicity Jones opened up about her diet in an interview with Shape. "I think my rule would be balance if I was going to have a rule," she says. "It's so connected to fitness: The more fitness you do, the more you have a better, healthier diet. I make a pretty mean tomato-vegetable soup, which is fresh tomatoes and every vegetable you can think of: courgettes—you call them zucchini—capers, carrots, onions. I'll put in as many vegetables as possible to get a massive vitamin hit. When I'm shooting and the days are long, I try to have dried fruit and snacks like that to keep my energy up. And I think you have to treat yourself sometimes; otherwise you'll go crazy."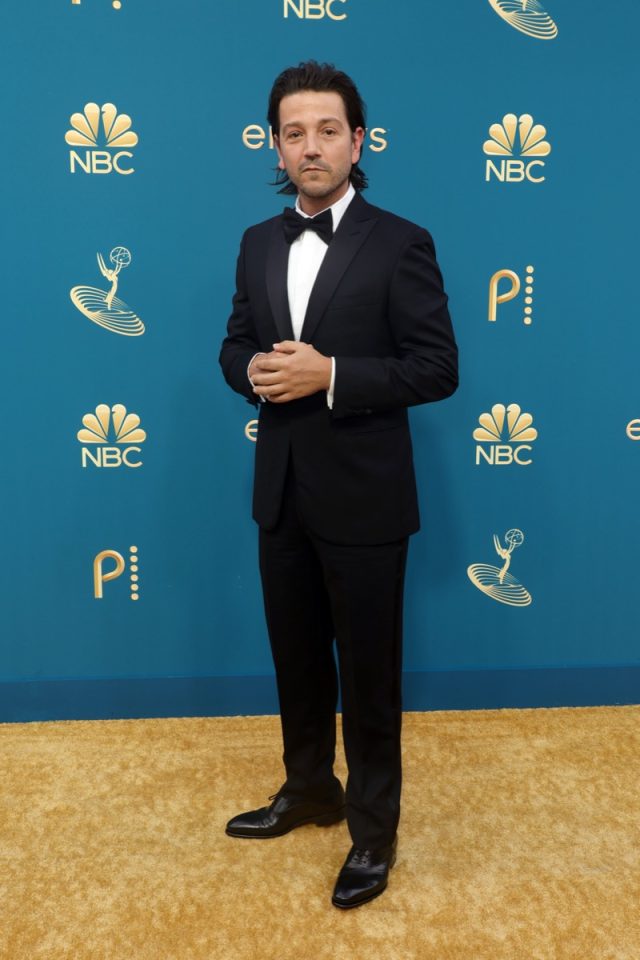 On NPR's Morning Edition, Diego Luna talked about his love of cooking. "It's been 10, 15 years that I've been really obsessed with what happens in the kitchen. Everything is the kitchen. No matter how much you want people to stay in the living room or at the table, it always ends up in the kitchen. And it's where you say everything, where you allow yourself to actually open, where the meaningful conversations happen."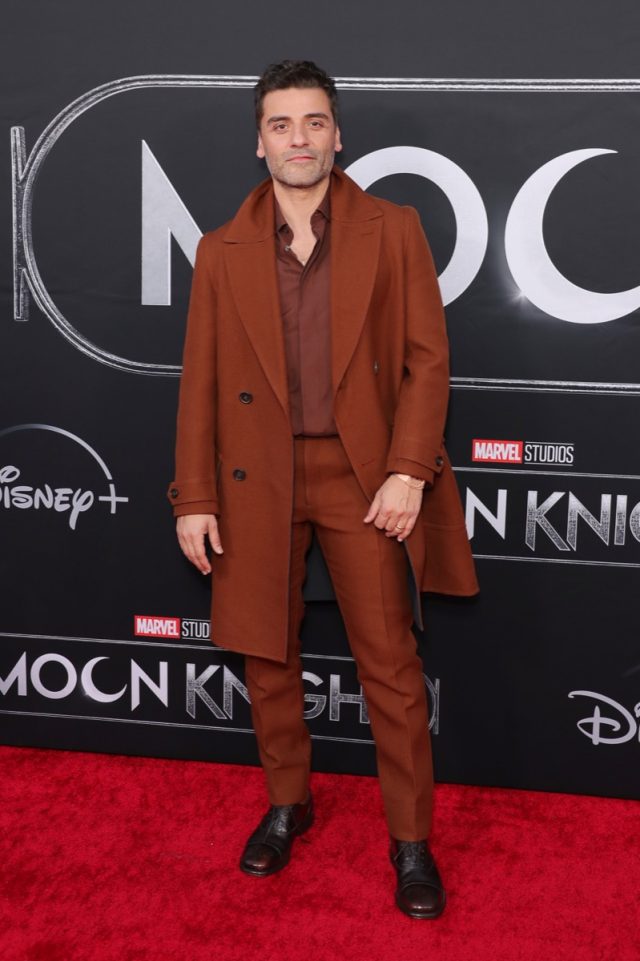 Oscar Isaac shared how he got in shape for his role in Ex Machina with Men's Journal. "I work with a trainer named Josh Holland. We actually met when I was doing the film that Madonna directed, W.E., and he was her trainer. We tried to follow the regimen Nathan would follow, which was a bit of cardio, a lot of weight training, and hitting the punching bag. I basically did that and tried to eat clean, but more calories than I normally eat."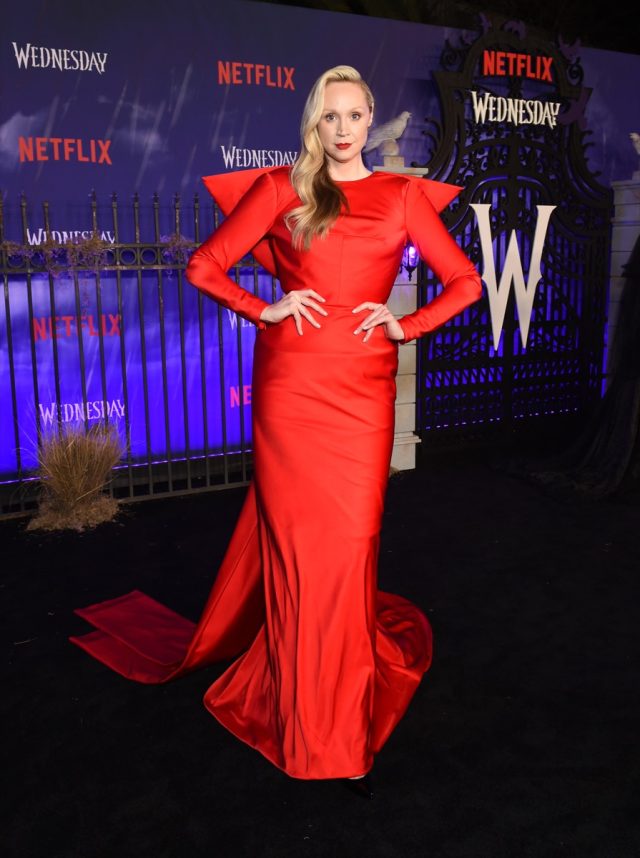 Gwendoline Christie opened up about her time on Game of Thrones to GQ. "It made me really question what it means to be a woman, how we are defined in society, and how we're defined in media and mainstream entertainment. It's been a privilege to play that part. It has been an evolution of self."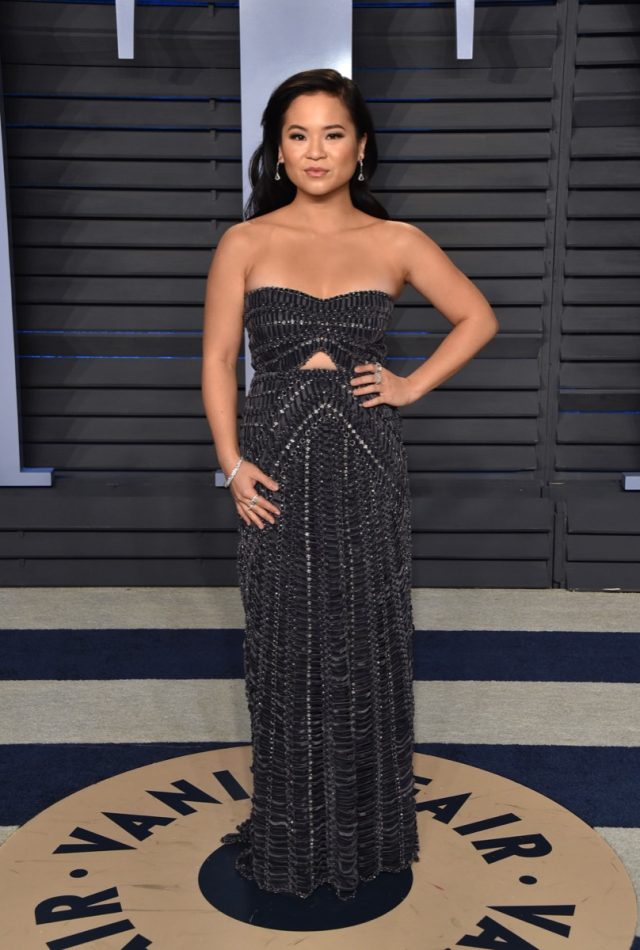 Kelly Marie Tran talked about her wellness in an interview with Byrdie. She says that she is going to therapy more. "I come from a family that doesn't really believe in therapy, and I don't want to generalize Asian people, but my parents don't believe in mental health. It was just something that wasn't accessible to me in my younger years. But I think we're living in a different world! Gen Z is very, very aware of the importance of mental health, and we now have this shared vocabulary to talk about things on a mainstream level that we couldn't talk about 10 years ago. And I think that the world is becoming better for that awareness."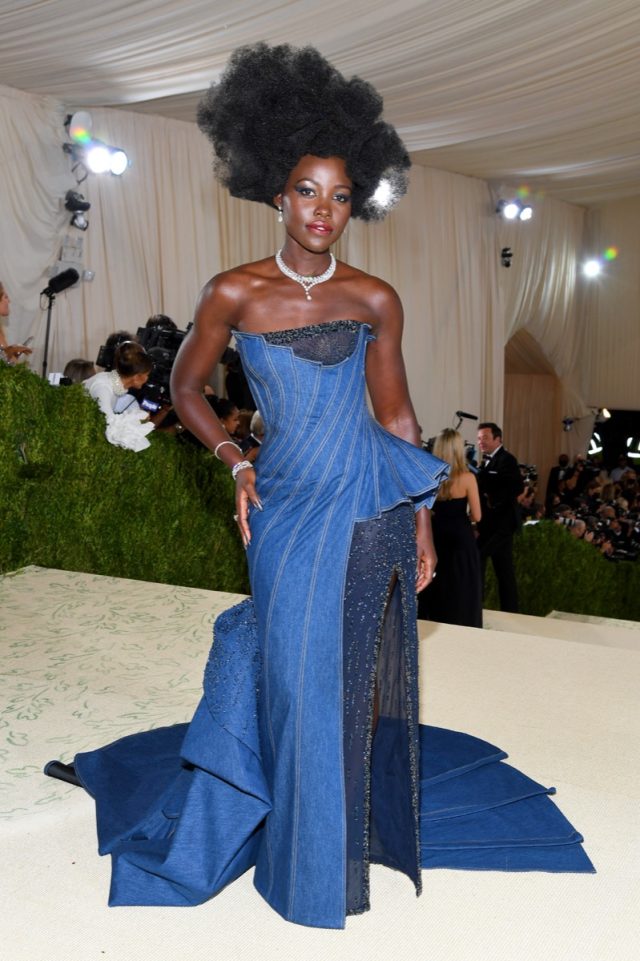 Lupita N'yongo shares some of her favorite workouts on Instagram. In this one, she is seen balancing on an exercise ball. She captioned the post, "Workout challenge: start your week off with a 1-minute #GhanaBounce & Balance!" In this one, N'yongo is seen using weights.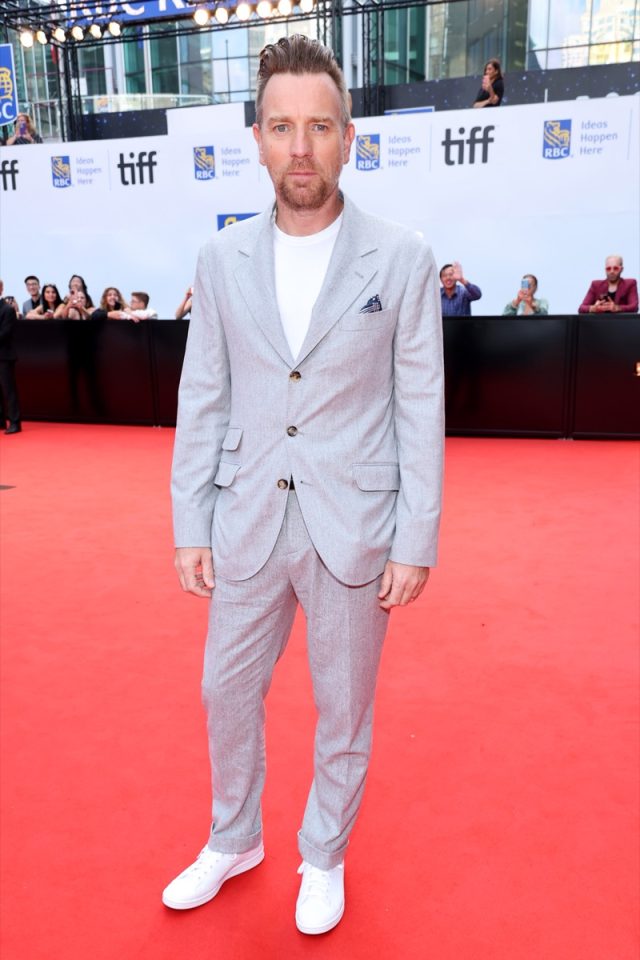 Ewan McGregor opened up about his life and interview with Men's Journal. In it, he shared his favorite workout. "My favorite workout is running. I find that it's nice for your brain. It's sort of a little bit of zen." McGregor also said that he likes to cook. "I'm such a basic cook. Eggs, omelettes, pasta. I'm like a student."
Laura Dern opened up about her beauty standards in an interview with The Wall Street Journal. "To be who you are and age with grace, but also be kind and considerate to your skin and your health. I love a lipstick, but I don't have to, like, cover myself in a foundation. I just believe in healthy skin. I'm excited that that's what [my daughter is] learning, as my mom taught me."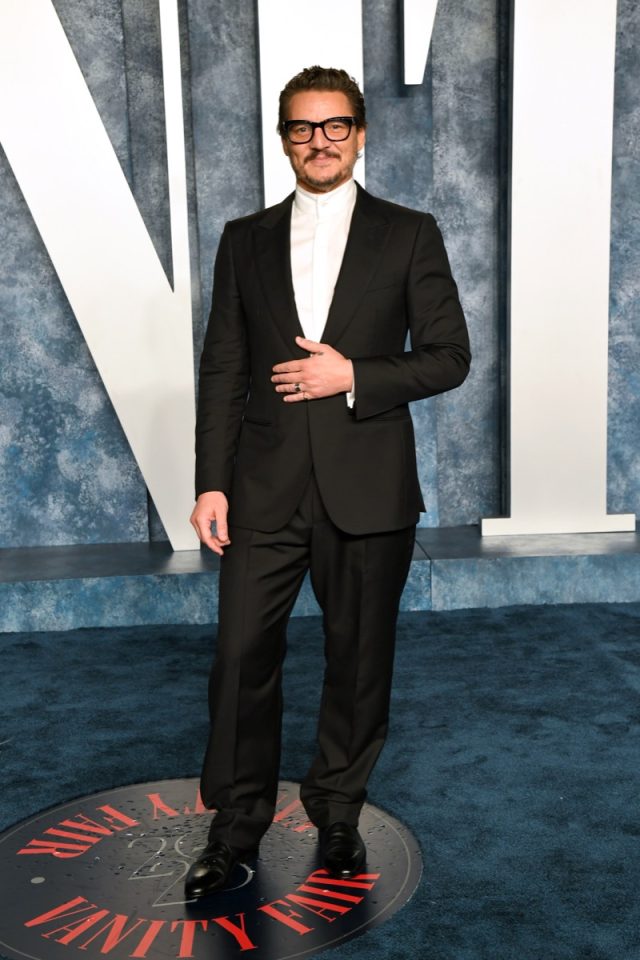 Pedro Pascal's trainer, David Higgins, shared the actor's workout routine in an interview with GQ. He says that he has Pascal do a lot of calisthenics and bodyweight exercises. "He's so athletic and he has so much potential; he doesn't necessarily realize how good he is. [After a while] the general bodyweight exercises—stuff like mountain climbers, bodyweight lunges, glute bridges, plank—started feeling more natural."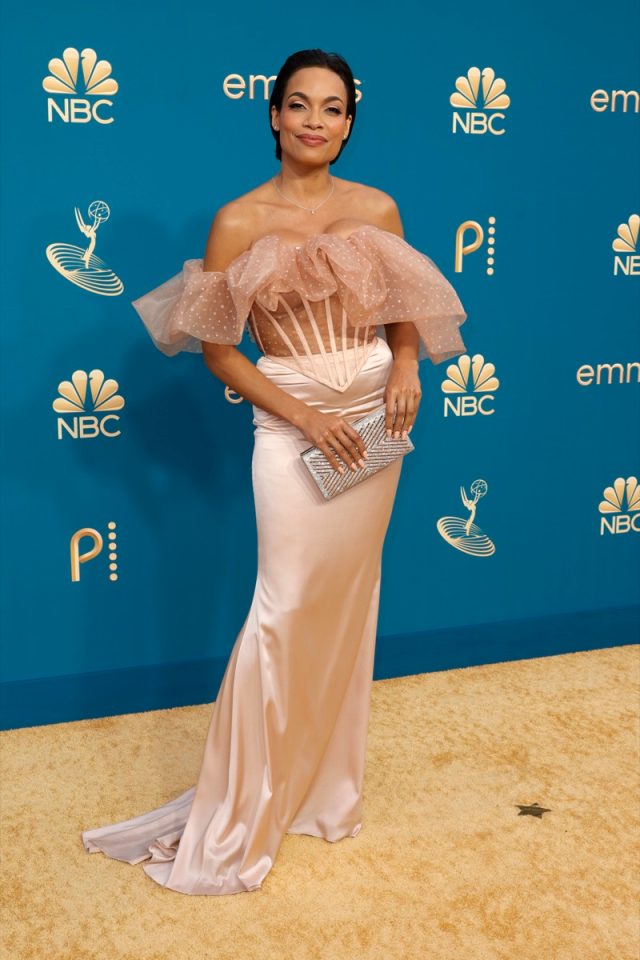 Rosario Dawson opened up about her health and wellness in an interview with EatingWell. She says that after her father was diagnosed with cancer, she learned more about health. Specifically, Dawson wanted to learn about gut health. "I learned a lot about gut health with my dad's cancer treatment. Gut health is emotional health, physical health, etc. I love sauerkraut, kimchi, and vegan yogurt."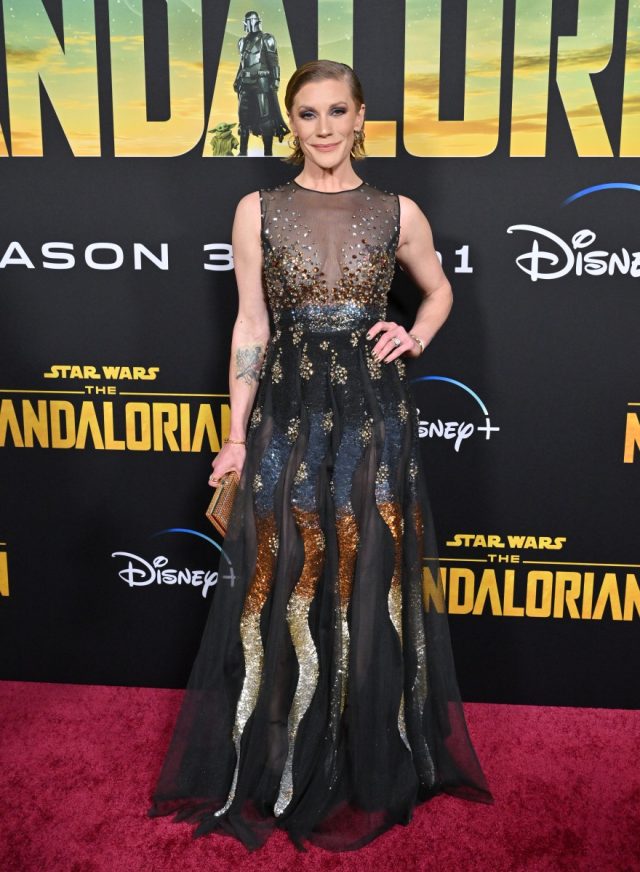 Katee Sackhoff did a "What's In My Bag" interview with UsWeekly. In it, she revealed that she likes to carry healthy snacks in it. Sackhoff says that she loves protein bars in particular. "I like to have snacks. I've become the person who says, 'Who wants a protein bar?' and I like it. I have Paleo Protein Bars and Quest Bars."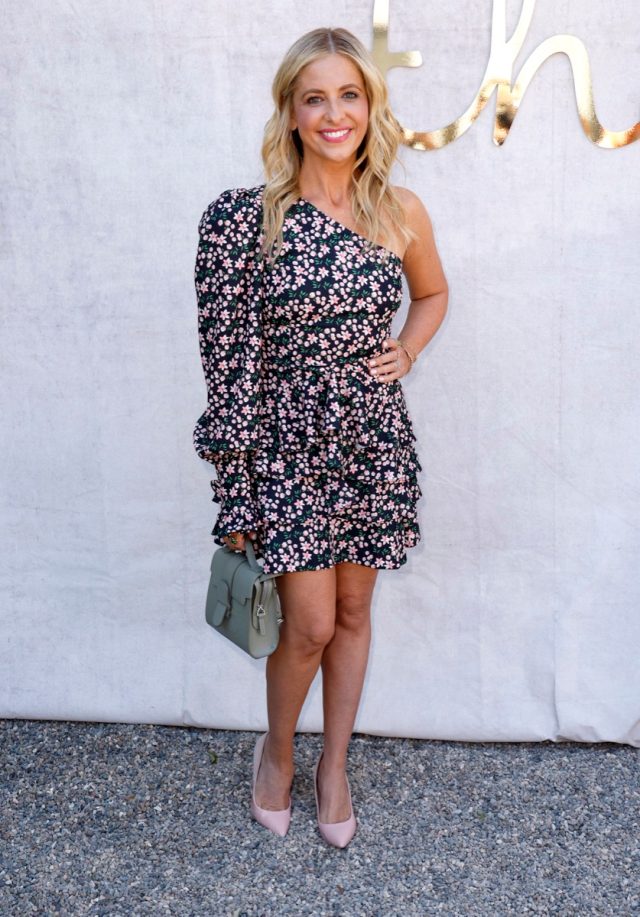 For Sarah Michelle Gellar, self-care is putting herself first. "Sometimes, to take care of others, I have to take care of myself," she says to Shape. "I've been flying a lot and it's the old adage of put your mask on first and then you put your child's on," she adds. "And it's counterintuitive because as a parent, you just want to take care of your child, but the truth is if I don't take care of me, I can't take care of you. So that, to me, is self care."df44d9eab23ea271ddde7545ae2c09ec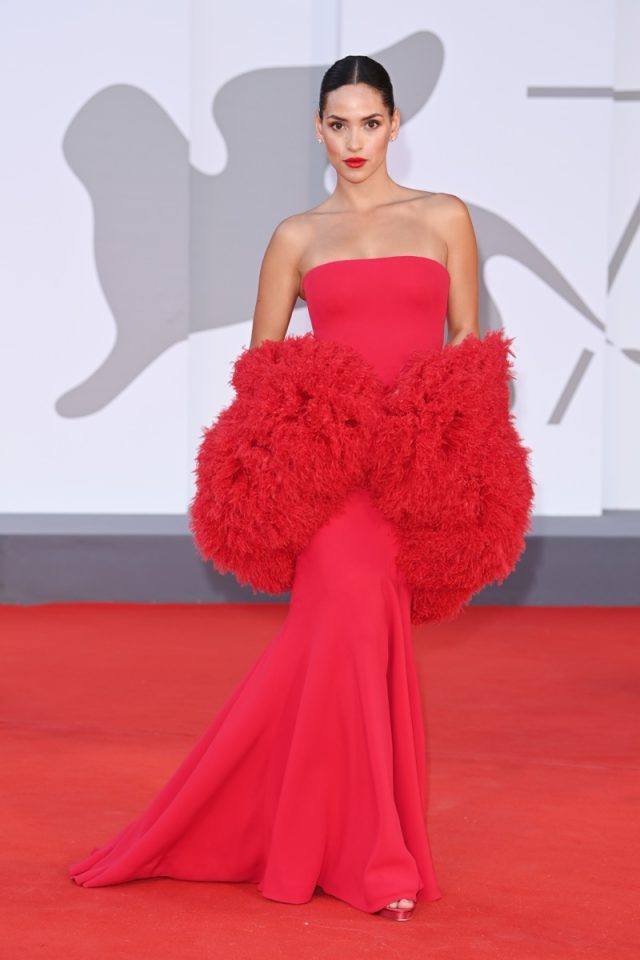 Adria Arjona went through her daily routine with Marie Claire. In it, she talked about her beauty secrets. "I consider my celery juice and that hour for myself part of my beauty regimen. Beyond that, I usually just ice my face. It depuffs it. I feel like it's firmer and the ice brings back circulation to my face—and it's also super cheap. Then I put Mario Badescu's rosewater spray on my face to freshen up. I love the smell of it. Finally, I follow with sunscreen."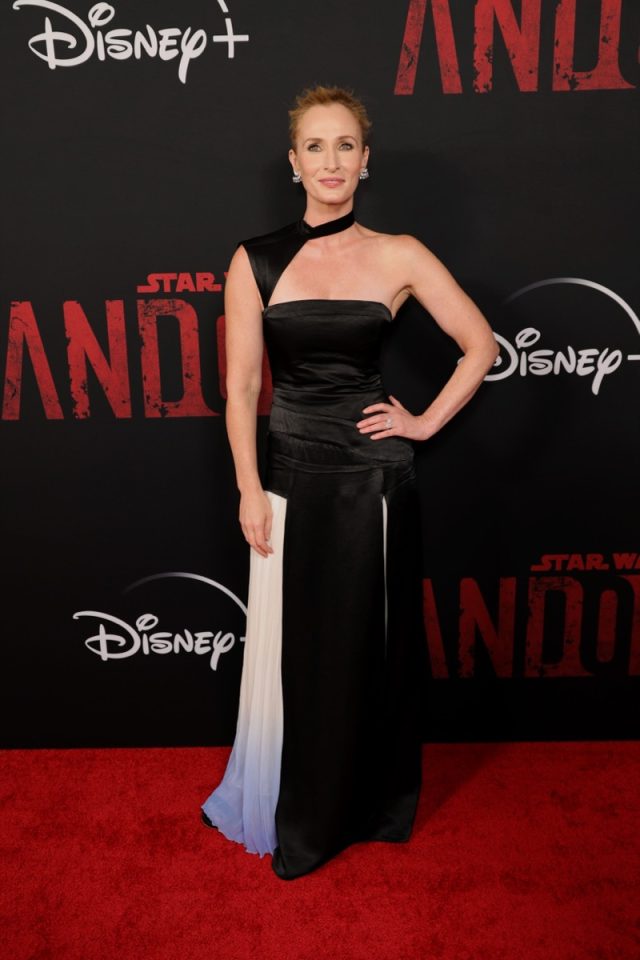 In an interview with Express, Genevieve O'Reilly opened up about her acting career. She says that she believes in taking opportunities. "At first I was terrified about it and I thought very hard about accepting that role, but sometimes life presents you with opportunities that are terrifying and they frighten you for a reason. It's good to just jump in and learn how to work through your fears."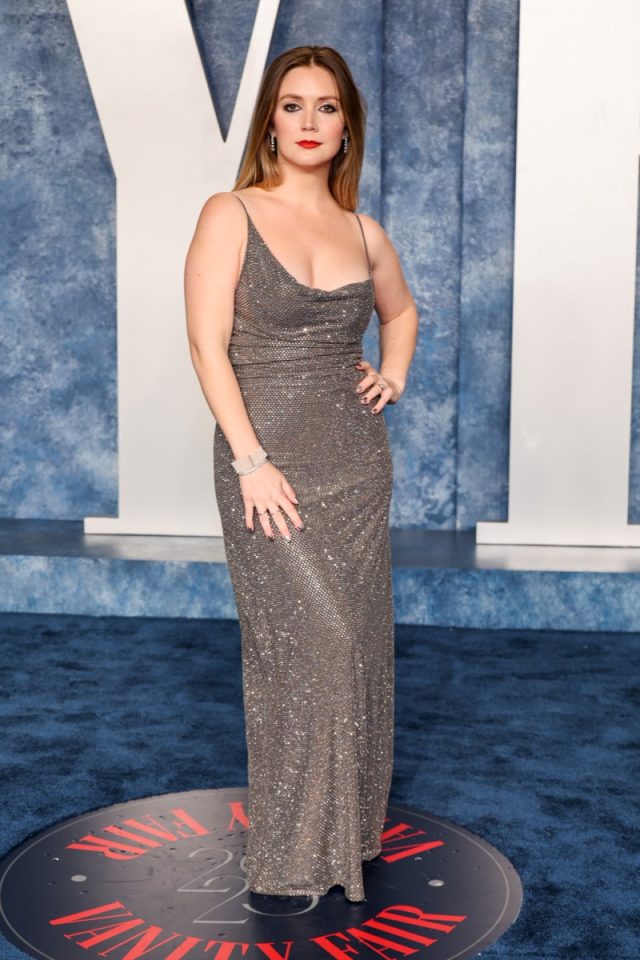 In an interview with TODAY, Billie Lourd opened up about what she learned from her late mother, Carrie Fisher. "There's a lot of things that my mom taught me to do and then there's a lot that is, honestly, it might be more valuable, of what not to do. And that's one of the things that I will not do to my son, is put this pressure on him that I had on me."
Anna Bechtel is a freelance writer currently based in Hamden, CT.
Read more
---