11 Stars' Secrets for Ageless Beauty Revealed
Here's how they look so young.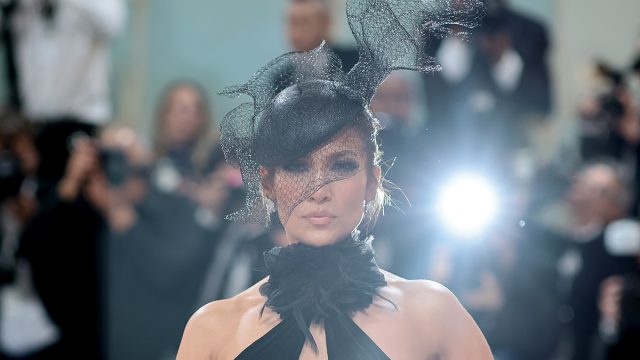 Unlock the secrets of ageless beauty as we delve into the skincare routines of 11 renowned stars. From Jennifer Lopez's radiant glow to Salma Hayek's unwavering commitment to cleansing, each celebrity reveals their unique approach to maintaining youthful skin. Halle Berry shares her love for a dewy complexion, while Sarah Jessica Parker emphasizes the importance of hydration. Kelly Ripa combines ancient face rolling techniques with a morning coffee ritual, while Gabrielle Union swears by the power of water. Join us as we explore the skincare rituals of Cindy Crawford, Padma Lakshmi, Kerry Washington, Nicole Kidman, and Tracee Ellis Ross. Uncover their timeless beauty secrets and discover your path to age-defying allure.
Jennifer Lopez is known for her ageless looks, and shared some of her secrets in an interview with InStyle. "My mom and aunts swear by olive oil to deliver a glow. The hero ingredient in JLo Beauty is a modernized version of olive oil, called the Olive Complex. It's a combination of ingredients derived from extra-virgin olive oil, fermented oil, leaf extract, and squalane. It gives the skin this weightless, all-day hydration, antioxidant protection, and an ageless radiance. And it doesn't smell like salad dressing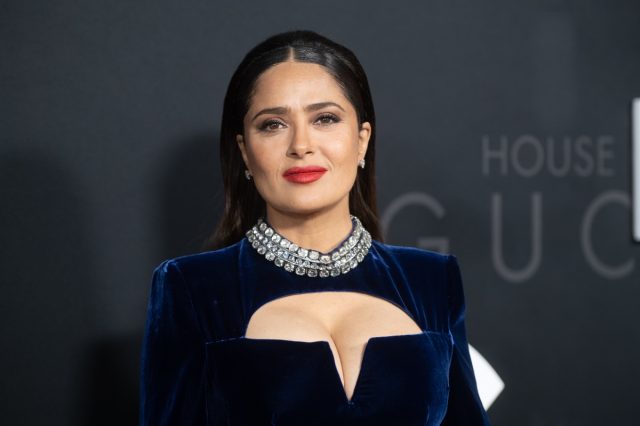 For Salma Hayek, skincare is a daily thing. "I've never gone to bed without washing my face," she told InStyle. "Never in my life. Even if I'm sick, tired — heck, even if I was drunk! I might forget to take off the dress, the shoes, and the jewelry, but not the makeup. It's second nature."df44d9eab23ea271ddde7545ae2c09ec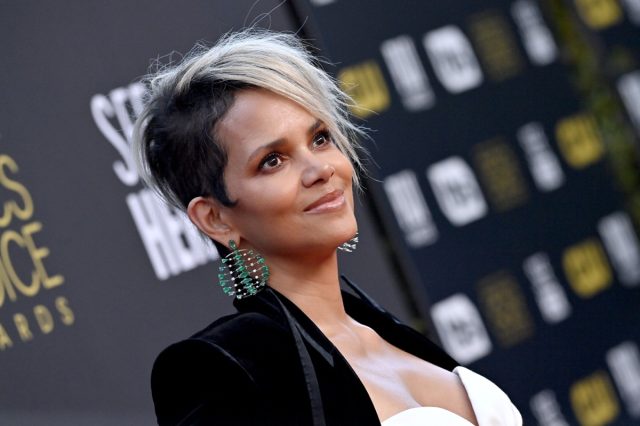 For Halle Berry, skincare is all about keeping her skin a little hydrated.  "No matter what age you are, you always look a little better when your skin is a little dewy, not too powdery," she explained to InStyle. I went through phases where all I wanted to do was be matte and powdered up, but then I found it wasn't the best look for me. Before I do my makeup, I spray my face with rosewater and let that sink in. It keeps my makeup looking very dewy, and I feel like it just makes me look more youthful, alive, and fresh."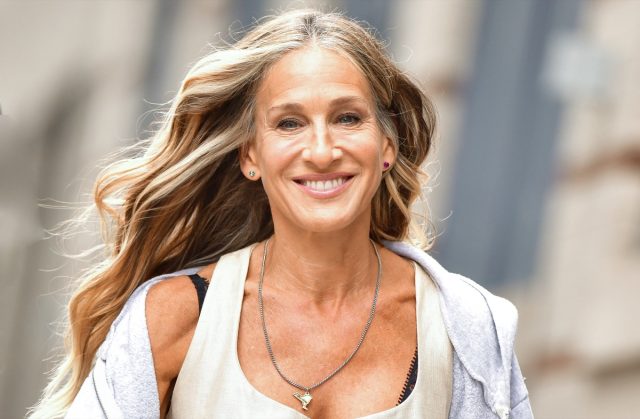 For Sarah Jessica Parker, skincare is all about hydration. "The thing I'm most diligent about is washing my face," she told InStyle. "I say to my husband, 'Oh, I'm so tired, Matthew! I don't want to wash my face.' He's like, 'Why do you need to?' He doesn't get it. I also always wear moisturizer and lip balm."
TV host and actress, Kelly Ripa broke down her anti-aging secrets to InStyle. She says that each morning, she takes care of her skin. "My day starts around 5 a.m.," she says. "I'm way into jade and rose quartz face rollers, so I put them in a bowl of ice and literally sit there and roll my face until I'm awake. But there's nothing like a good cup of coffee."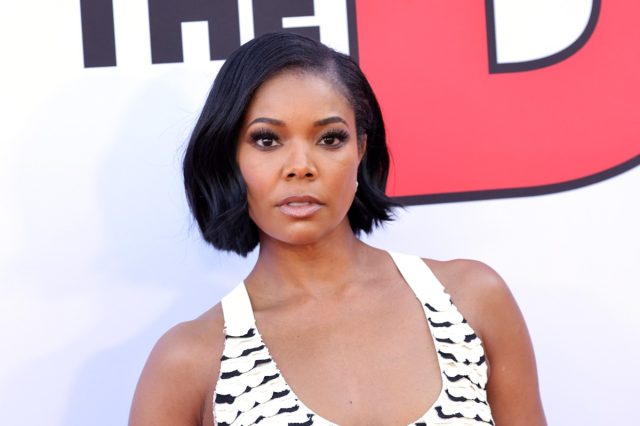 Gabrielle Union has become known for her amazing skin. She shared some of her tips in an interview with Byrdie. "I do drink a gallon of water a day. I started that in my mid to late 30s. So for a good 10 years, I've been drinking a gallon of water a day. It makes a difference for hair, skin, nails, all of it."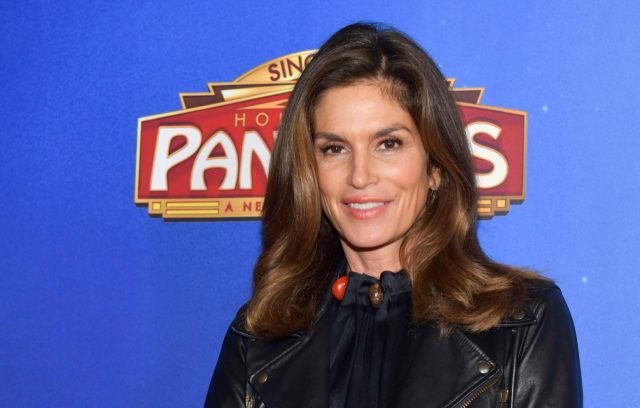 Cindy Crawford has maintained her supermodel good looks into her 50s. She even had her own line of skincare. "It's never too early, and never too late, to start taking care of your skin," Crawford told Byrdie. "Dr. Jean-Louis Sebagh taught me the daytime is about protecting your skin and then the nighttime is about restoring it. I have learned that it's like working out. You work out once—you don't really see a big difference. But if you work out regularly for years, you do. I think skincare is the same way. So I've made taking care of my skin part of my routine."
TV host Padma Lakshmi is surrounded by food. And this includes her skincare. "The biggest thing for skin, and it doesn't cost a lot of money, is honey," she revealed to Byrdie. "When I used to travel and I didn't have a lot of money, I would always find honey on the breakfast tray at a hotel or something. You just wash and cleanse your skin, take all the makeup off, pat your skin dry, and then slather honey all over your face, avoiding the delicate eye area. And then you just tap your fingers on your face, almost like you're playing piano on your skin. And what that does is pull out the impurities in your pores without upsetting the pH balance."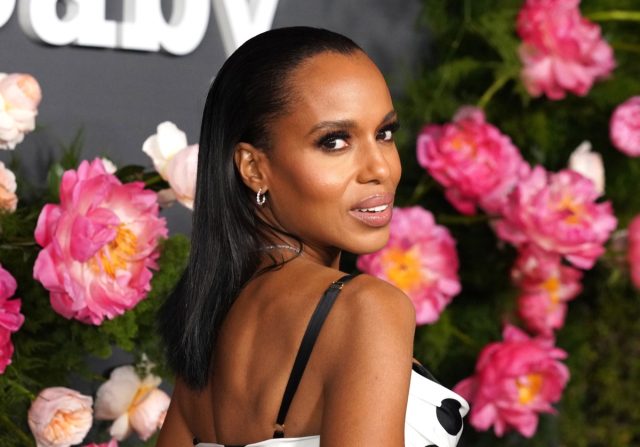 Kerry Washington shared some of her beauty secrets in an interview with Allure. She says that she loves products with hyaluronic acid, and cites a concealer and gel-cream from Neutrogena as favorites. "It has hyaluronic acid in the center," she says of the concealer. "So when you use it, you're moisturizing while you're covering. It's great for under-eyes and laugh lines. I have spots like anybody else, particularly from hormones from pregnancy and then nursing. I use concealer to help along the way while they're fading." Washington also explains about the gel-cream, "I love moisturizers that do double duty. This one contains hyaluronic acid. I haven't put any [fillers] on the inside yet, but I'm digging hyaluronic acid on the outside. I think it's God's gift to women."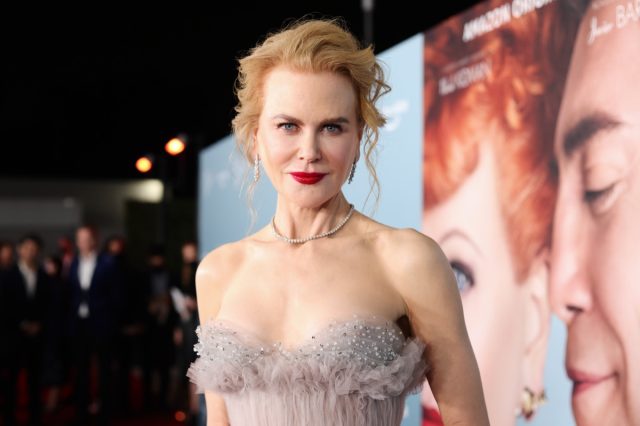 One of Nicole Kidman's biggest skincare secrets is sun protection. "I'm so outdoorsy," she told Byrdie. "I love playing tennis, and I love working out outdoors. I love going for a run and swimming, and I just want to be able to do all of that and protect my skin because I get burnt. So having the access to Neutrogena's skincare and suncare is fantastic for me. And I know a lot about it because I've researched it; I've been educated; I have enormous knowledge about it now. I use vitamin C too because that does give you some protection long-term."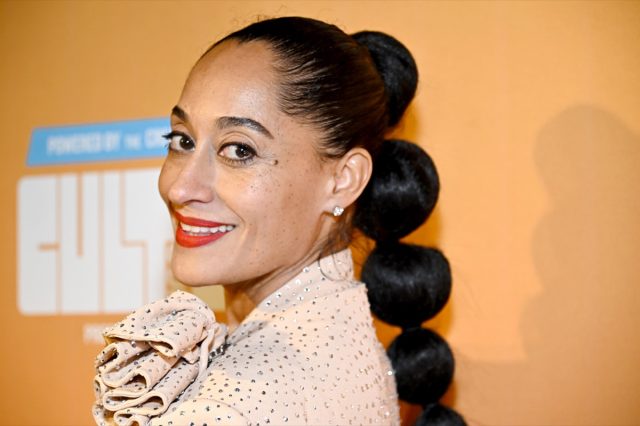 Tracee Ellis Ross broke down her skincare routine to Vogue. My skincare routine is extensive. "At night, if I've worn make-up when I'm working, I use Bioderma to remove my make-up. Then I use CosMedix Benefit Clean, which is a bit of a soapy cleanser, and I use it with a mitt. After that I do a Terri Lawton Serum Toner. Usually at night, I'll apply the Retrouvé Intensive – it's a really hydrating moisturiser – and then I put Biologique Recherche T.E.W.L. serum over that. In the morning, I use Retrouvé Gentle Cleanser, and while it's on my face I use the Pause Well-Aging Gua Sha for about three minutes. After I've rinsed the cleanser off with a warm washcloth, I put the Biologique oil on my face, and then use the the brand's Cryo Sticks – they look like little teardrops and I keep them in the fridge. I do about two minutes on my face with them."
Anna Bechtel is a freelance writer currently based in Hamden, CT.
Read more
---