25 Movie Stars Who Got Fit for Big Blockbusters
Here's how they stay in shape.
In the world of big-budget blockbusters, movie stars often undergo incredible transformations to portray iconic characters. From intense workout routines to specialized diets, these actors commit themselves to becoming the physical embodiment of their roles. In this article, we'll take a closer look at 25 Hollywood stars who got fit for their major blockbuster performances. Discover the dedication and hard work behind their stunning on-screen appearances, as they share their fitness journeys and wellness secrets. Prepare to be inspired by their determination to bring beloved characters to life on the silver screen.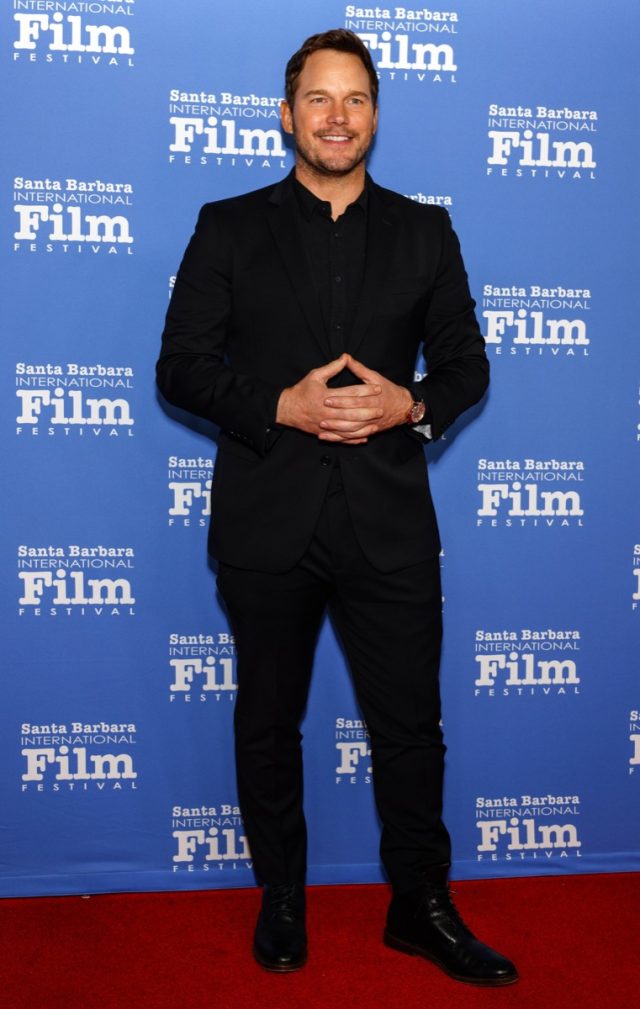 Chris Pratt made a large body transformation after transitioning from starring on Parks and Recreation to starring in several action movies. Notably, Pratt lost 60 pounds in 6 months.  He opened up about how he got in shape for Guardians of The Galaxy to Best Fit. "They held up the selfie from Zero Dark Thirty and said, 'You're too fat for Star-Lord. How long will it take you to look like this?' They gave me five-and-a-half months."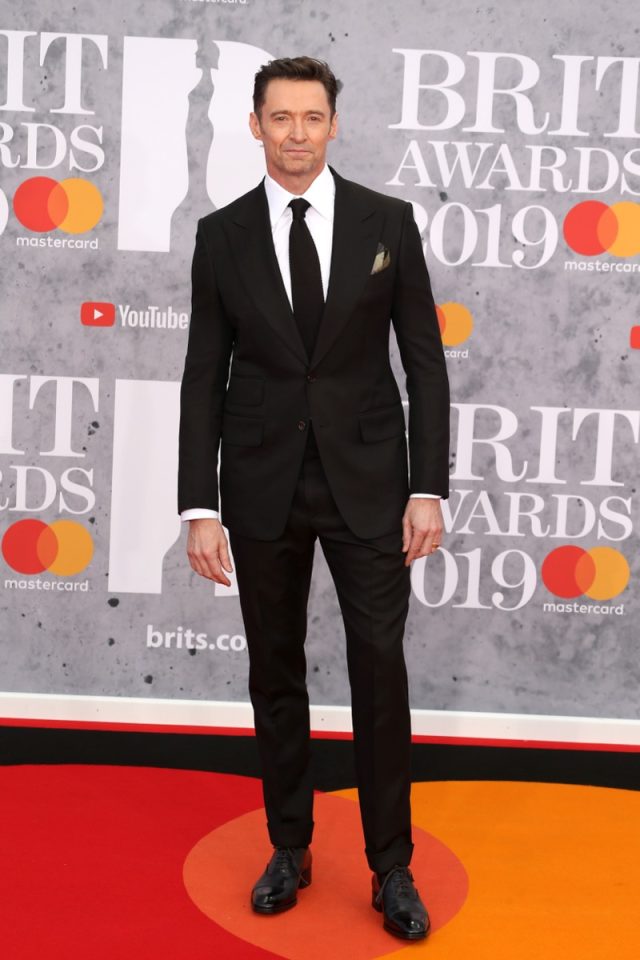 Hugh Jackman is preparing to play Wolverine in Deadpool 3. On Instagram, he revealed that he is bulking up and eating 8,000 calories a day. He captioned the post, "Bulking. A day in the life. Thank you, Chef Mario, for helping me stay healthy and properly fed whilst… Becoming. Wolverine. Again."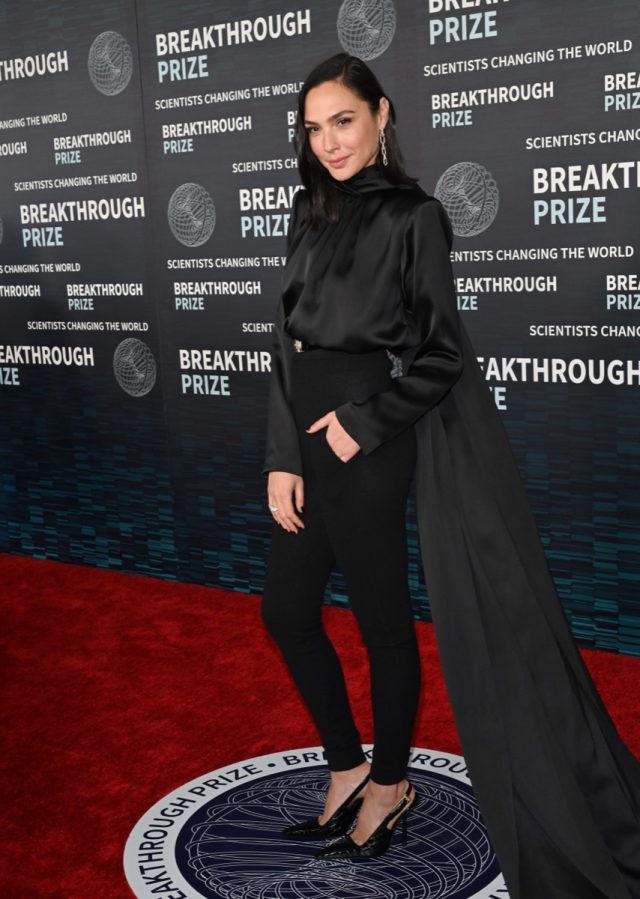 In order to play Wonder Woman, Gal Gadot works with Magnus Lygdback. He shared how the actress got in shape for Wonder Woman 1984 to the Hollywood Reporter. "Both [director] Patty Jenkins and Gal had a vision of how Wonder Woman should look, and they didn't change much. They had the same for this one, but it was more about making sure that Gal was as strong and as healthy as possible."df44d9eab23ea271ddde7545ae2c09ec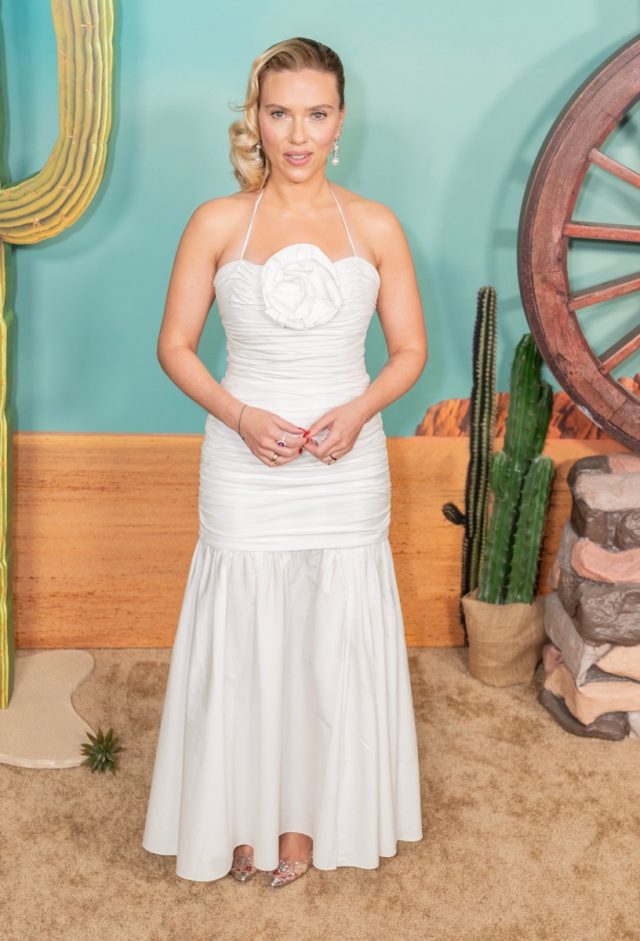 Scarlett Johansson's trainer, Eric Johnson, shared how the actress gets in shape to play Black Widow with the Hollywood Reporter. "What is the Black Widow able to do? Lift 500 pounds. We're trying to create this crazy comic book hero in real life with somebody who's normal." 
5
Dwayne "The Rock" Johnson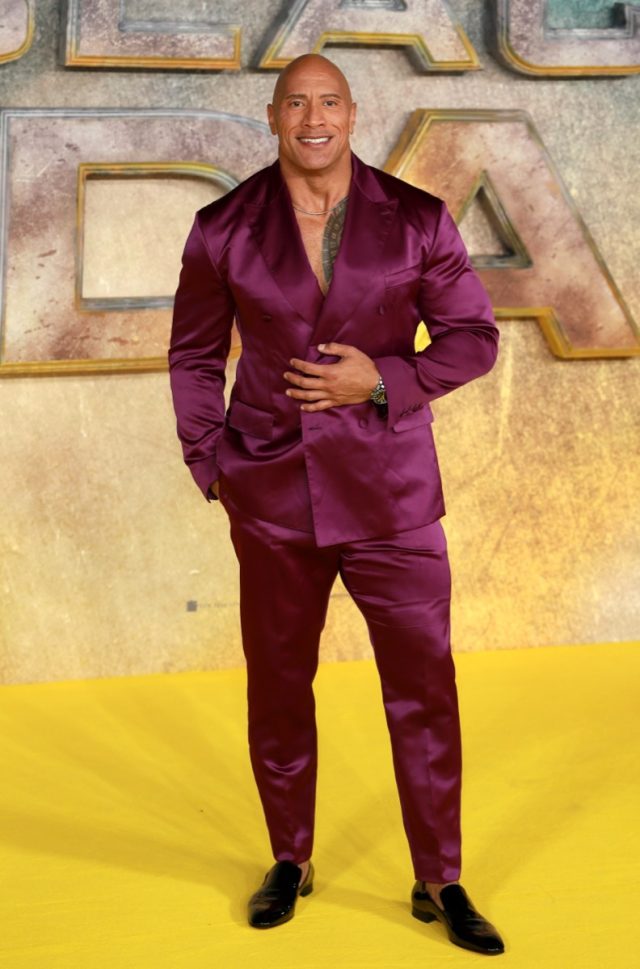 No matter what role he plays, Dwayne "The Rock" Johnson is always in great shape. He tells Muscle & Fitness that his father, pro wrestler Rocky Johnson, inspired him to workout as a kid. "Other dads took their kids to the playground," said Johnson. "Mine took me to the gym, and the gyms he took me to were very hardcore. Weight rooms? Really? But it was important bonding time for us, and it was there that I learned at a very young age that there's no substitute for hard work."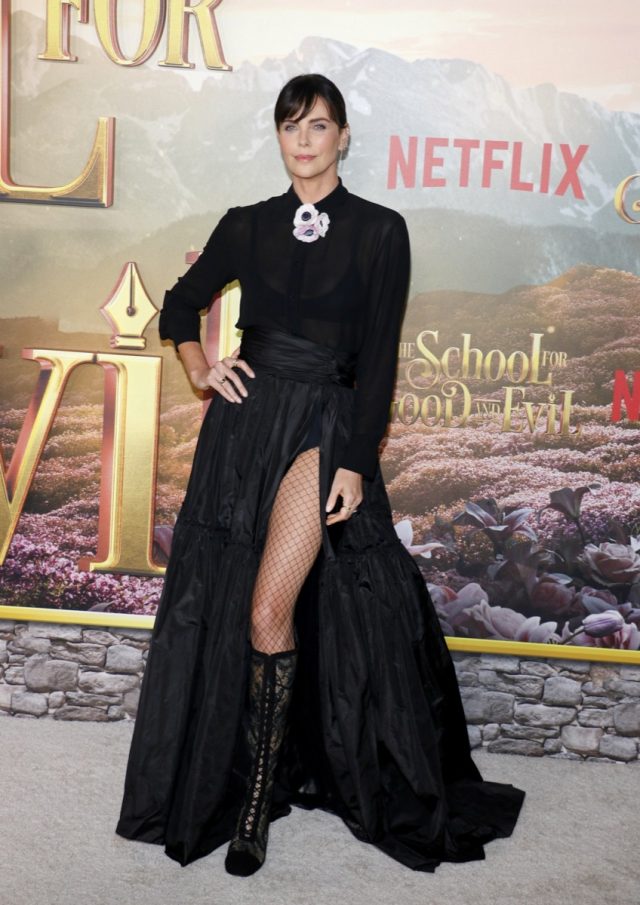 For Charlize Theron, staying in shape is easy. She shared her biggest tip for exercising consistently with Red Online. "I've always believed that if you find something you love, exercise won't be a chore. I love anything outdoorsy. My mum recently got me to play tennis, which I wasn't good at, but really enjoyed. If you do exercise you enjoy you're keeping yourself fit without even realising it."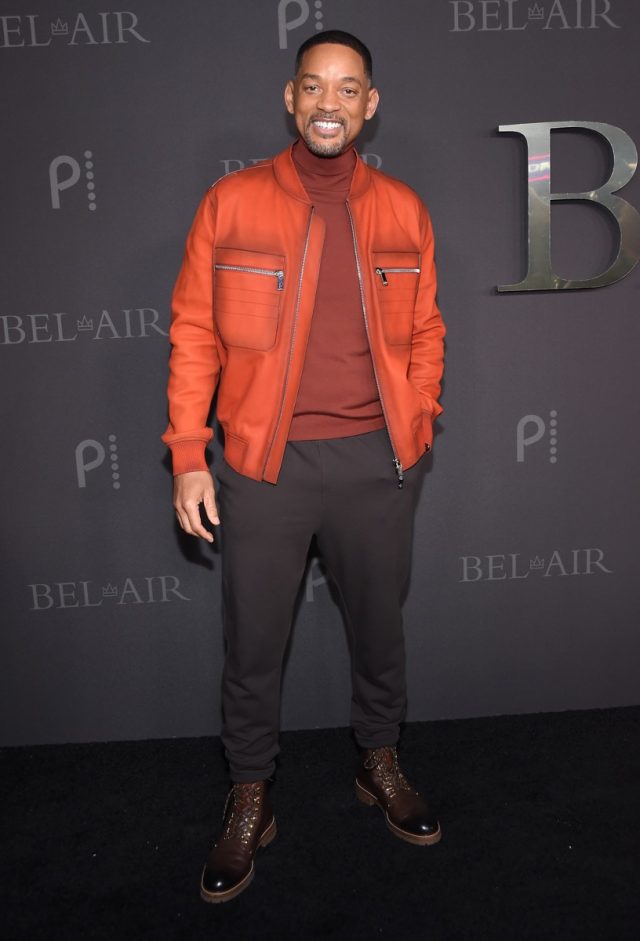 Will Smith's personal trainer, Aaron Ferguson, shared how the actor got in shape for Suicide Squad with Men's Journal. "Using very controlled motions with not too much weight, but perfect form, because we couldn't chance anyone getting injured again. We were trying to build up the shoulders and slim down the waist to give that real action-figure look, which I think we accomplished."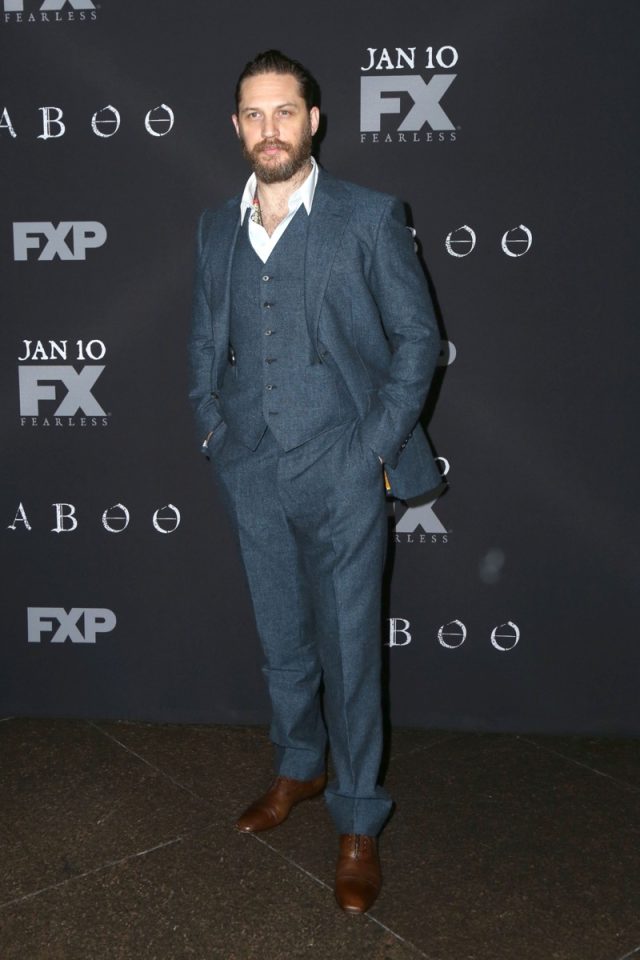 Tom Hardy opened up about how he gets in shape for roles in an interview with askmen. "When it came to conditioning my body for the role of Charles Bronson, there was no official regime: I did very non-specific exercises such as press ups, push ups, abs work and resistance training. My approach was to do a lot of repetitions in order to send messages to my muscles: this helps them start to grow in a way that you can't make them in the gym."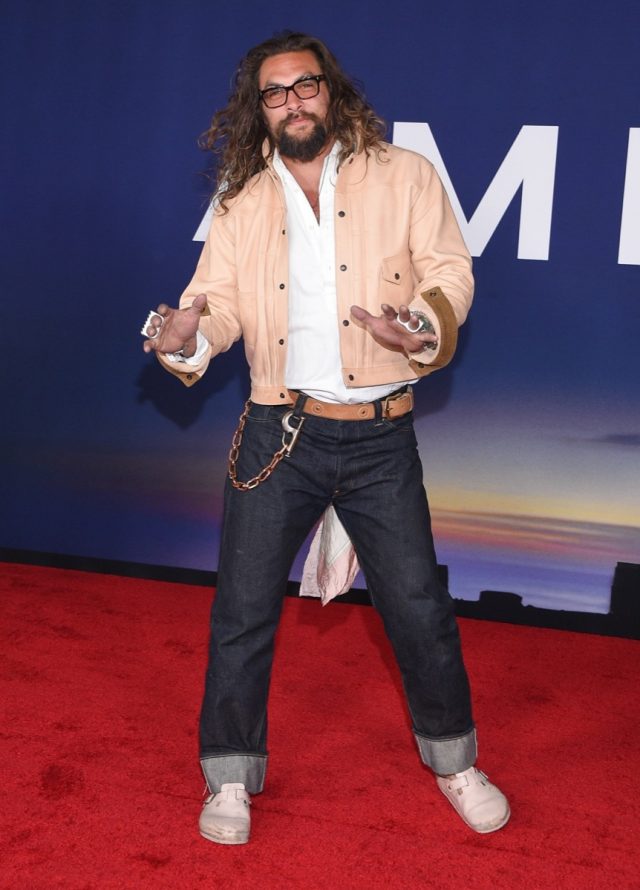 Jason Momoa's trainer, Damian Viera, shared how the actor stays in shape in an interview with Men's Journal. "We'll clean the organs—the liver, kidneys, gall bladder, and intestines. And in the process of cleaning, the water weight drops and we achieve that skin-to-muscle ripped look you'll see in Aquaman."
Emily Blunt has to stay healthy, and avoid getting sick, to keep up with her schedule. She shared one of her tips for doing so with Glamour. "I would say if you feel yourself coming down with a cold, which I'm like the worst person to nominate this because I sound horrible today – tail end of laryngitis. But… oil of oregano. You sort of just throw a few drops down there. It's disgusting, you burn your throat but I do tend to find it shortens the cold."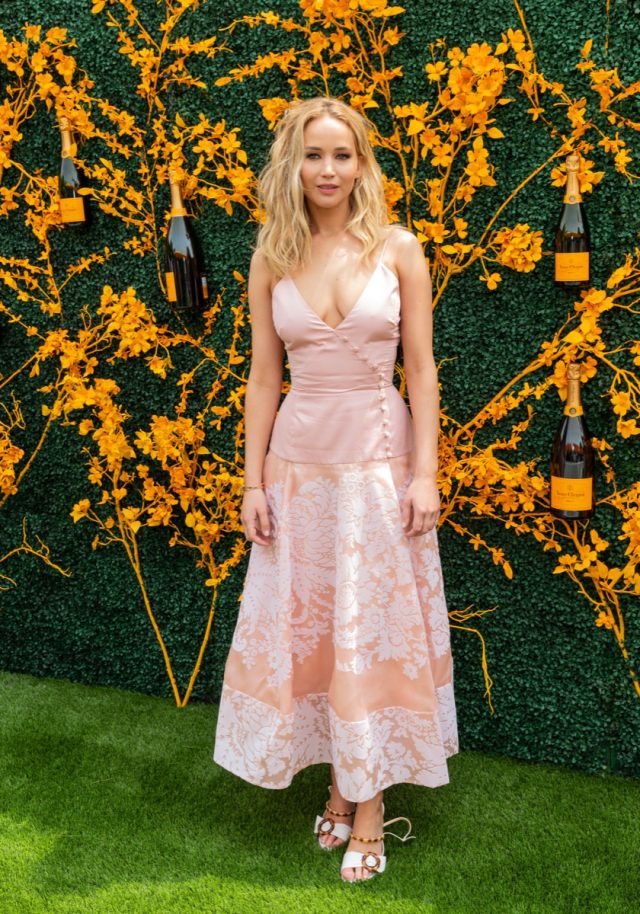 Jennifer Lawrence works with Dalton Wong to help her stay in shape. Wong shared some of his biggest wellness tips in an interview with Well + Good.  "When you give your body the foods, exercise, and rest it needs, the complaints hush up, those unhappy symptoms vanish, and you feel good."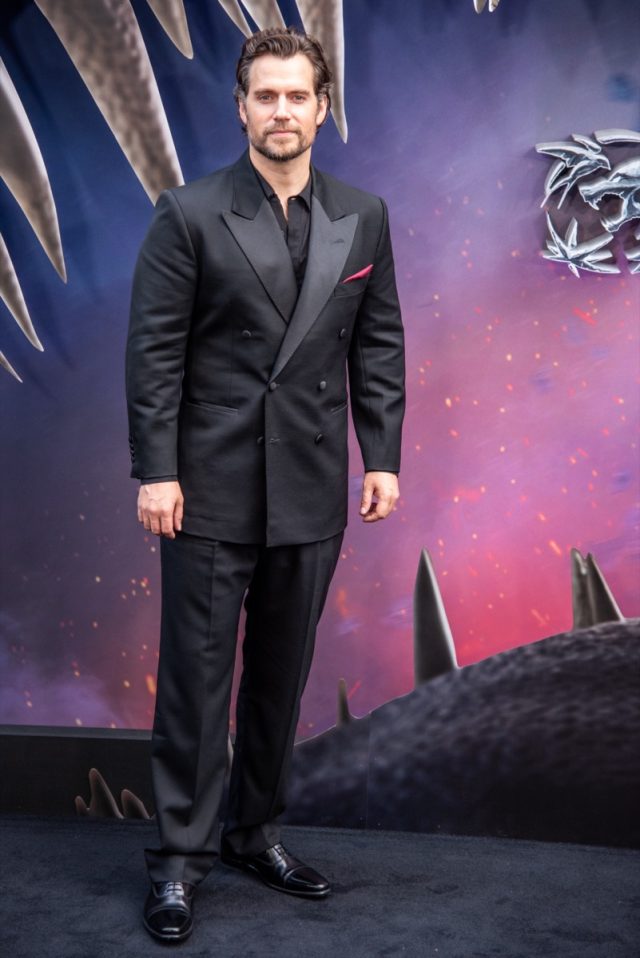 Henry Cavill shared some of his wellness tips that helps him stay in shape with GQ. "The protein shakes before bed, they are a real lifesaver for me. Especially with the amount of work, with the amount of output I have. It's important to make sure that all the right stuff is getting in at the right time so you don't lose anything and you're not wasting any time at the gym."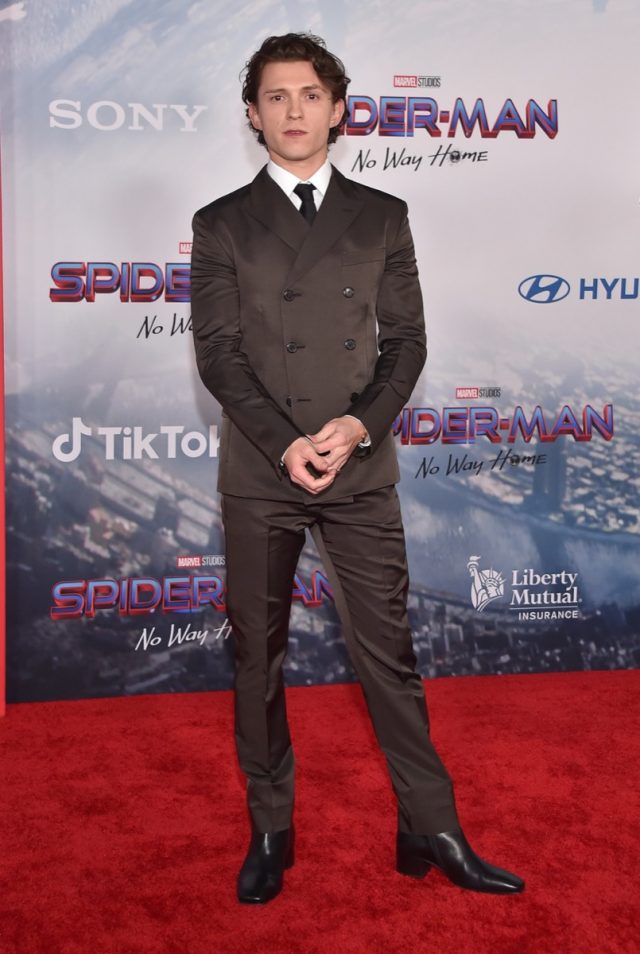 Tom Holland works with trainer George Ashwell to help him get in shape for playing Spiderman. Ashwell tells Esquire that he had Holland do a lot of weight training. "It'd be a whole-body circuit split into perhaps a posterior chain legs exercise with a horizontal push and pull, (so chest and back) then anterior legs (like a squat) with a vertical push and pull."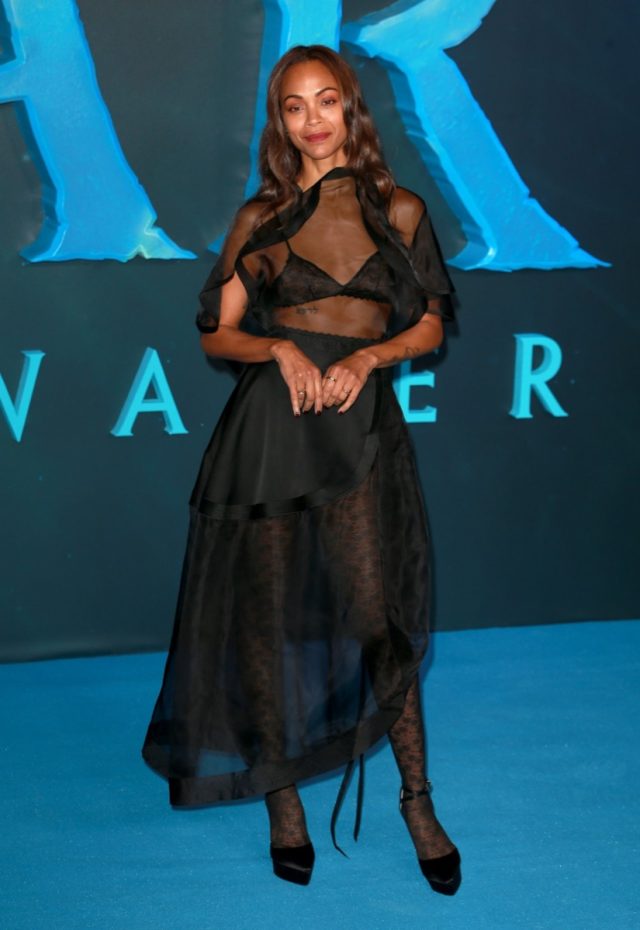 Zoe Saldana revealed on Facebook how she eats healthy for her role as Gamora in the Marvel Cinematic Universe. "I am going to remove the word 'diet' from my life. I am going to remind myself that it is not about losing weight, it is about being healthy, feeling healthy, for the rest of my life. I am gonna try to focus on what weekends are really for-resting and making time for your loved ones … And when chow time arrives? I will make amazing and healthy decisions."
Vin Diesel makes sure to work out on a regular basis. He shares a lot of his favorite workouts on Instagram. Diesel makes sure to do a variety of things. In this photo, Diesel is seen using the elliptical. He also shared this video of himself using a circle to get himself in a plank. Diesel captioned that post, "There are times when a specific role calls for great physicality… Cage is one of them. Welcome to the Xander zone."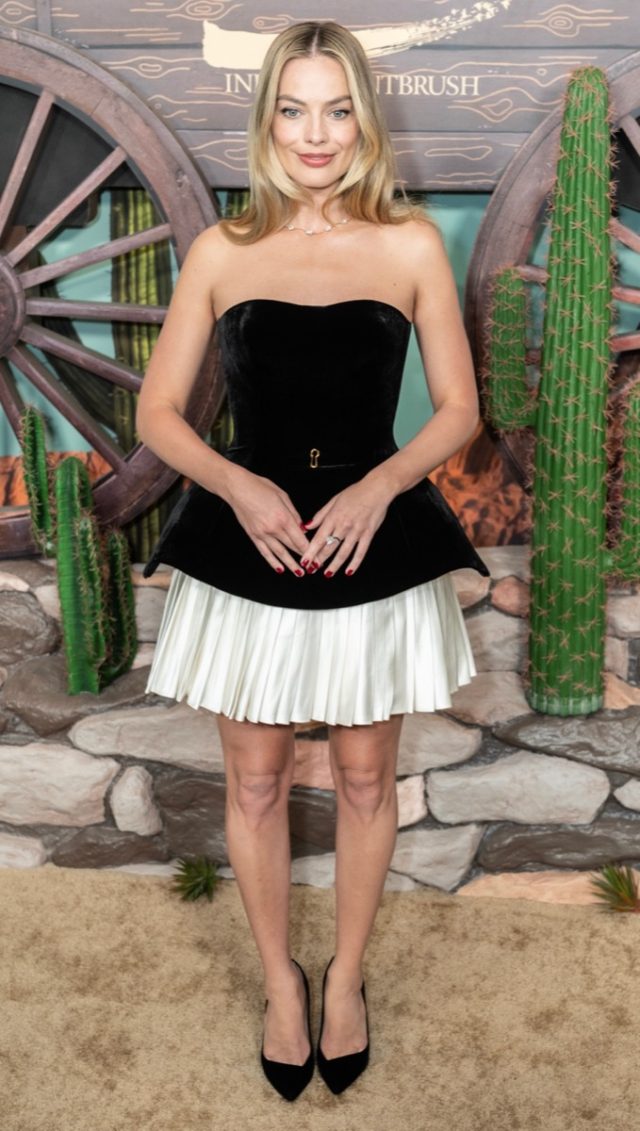 Margot Robbie opened up about how she got in shape to play Tonya Harding in I, Tonya with Body & Soul. "[I did] as much as we could possibly do before production started. I think I did about three or four months of skating, like five times a week for a couple of hours a day. Even if I had 10 years to practice, I could never do a triple axel."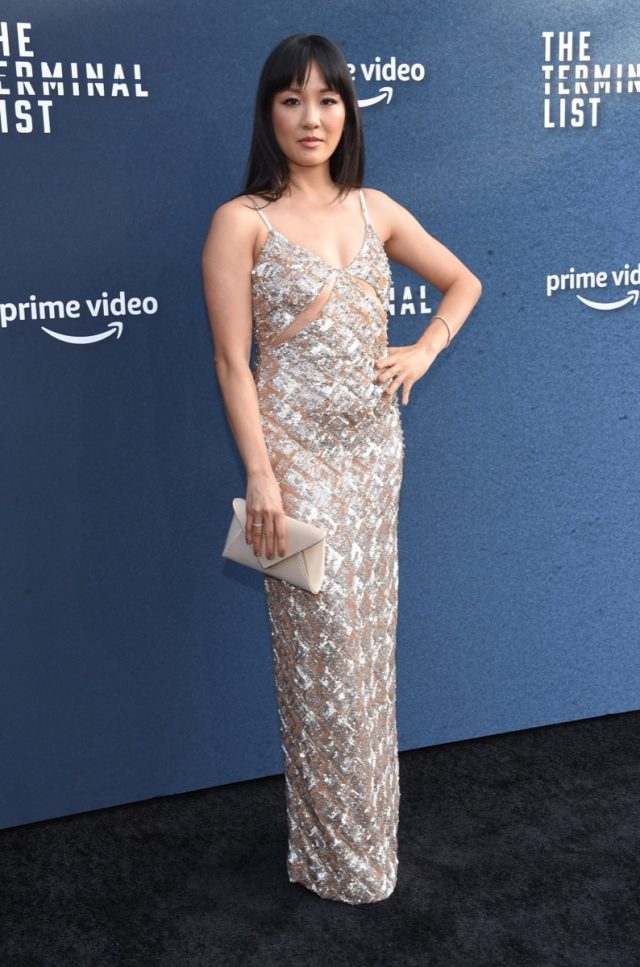 Constance Wu shared some of her wellness secrets with Health magazine. In it, she talked about her approach to eating. "Understanding the difference between pleasure choices and stress choices. One piece of chocolate is pleasure. Ten pieces of chocolate is stress."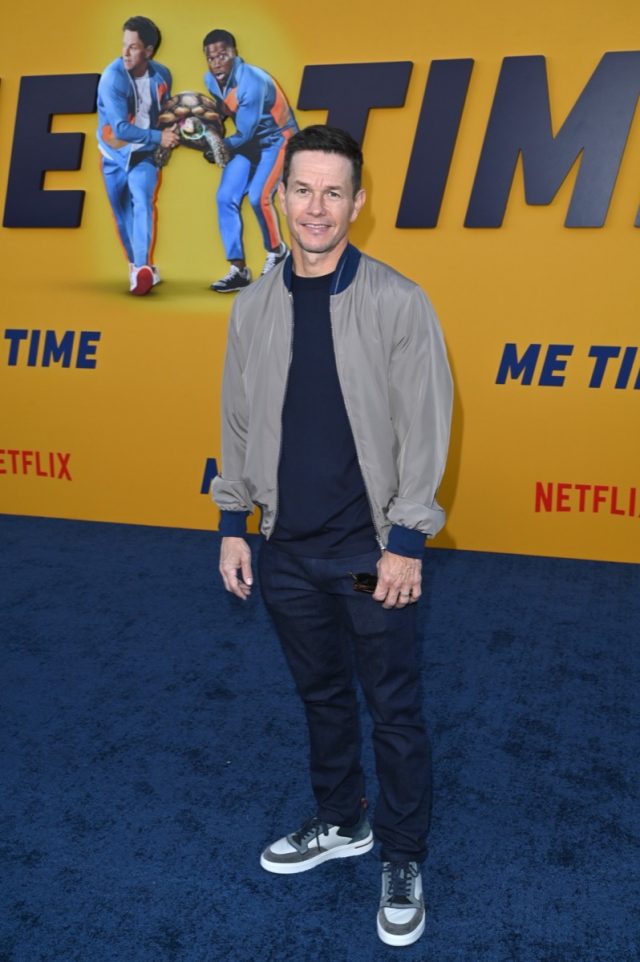 Mark Wahlberg opened up about his diet in an interview with Men's Health. He says that he eats a plant-based diet. "I was just eating chicken, fish, steak, pork. I found myself toward the end of the movie, after 6 months, having a leaky gut. So I did a bone broth fast, and I've been eating just plant-based for about three weeks now. I've got to tell you, I feel really good."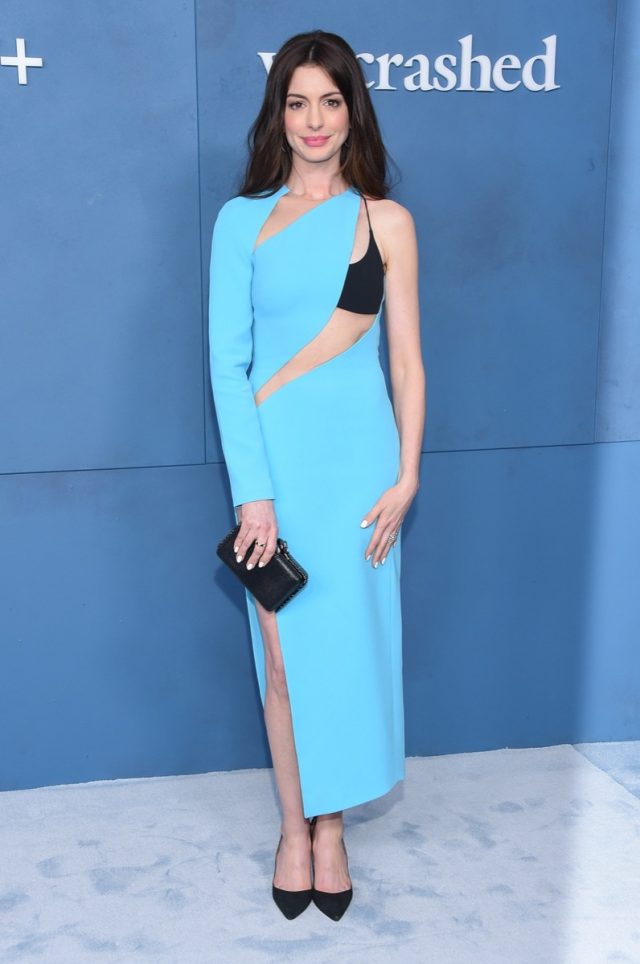 Anne Hathaway has gotten in shape to play different roles. For her role as Rebekah Neumann in the series WeCrashed, Hathaway decided to change her diet to the characters'. "I became a raw vegan," she said on The Late Show. "Rebekah is a very passionate vegan."
Chris Evans shared how he stays in shape to play Captain America with Men's Health. Evans says that he keeps things simple. "It's as simple as stretching in the morning," he said. "Things like that. Making sure you're drinking water, that you go to bed at a reasonable time, making sure you're not drinking too much coffee or beer, simple things, but they add up."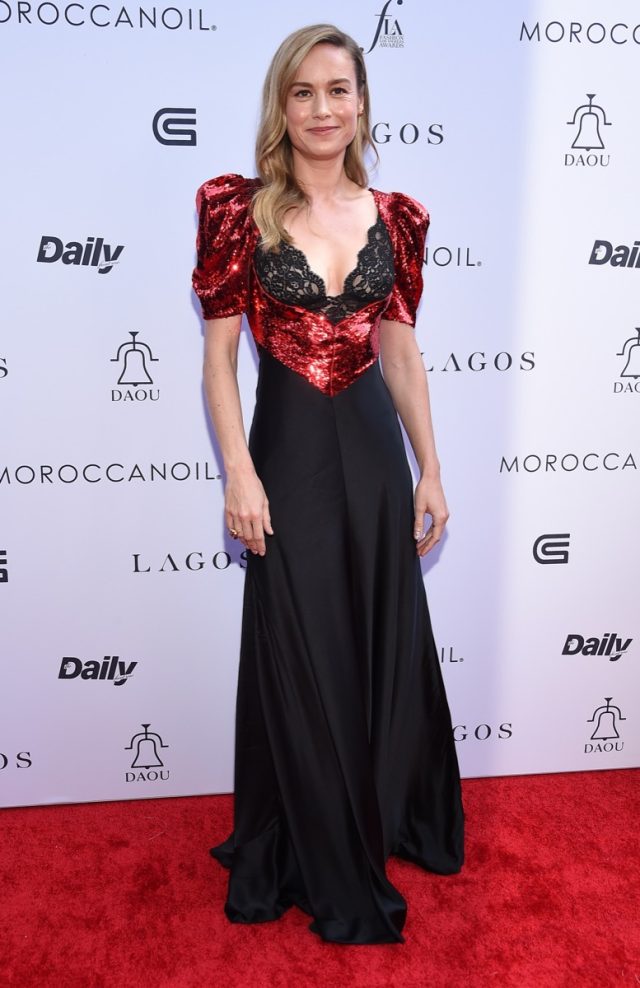 Brie Larson works with nutritionist Dr. Phillip Goglia to get her in shape for her role as Captain Marvel. Dr. Goglia told People that Larson drank a lot of protein shakes in the morning. "The most recent science has shown that a little bit of fat and a little bit of simple sugar will actually increase intensity while you train early in the morning… and allow you to still continue to train and burn fat. That really does start your engine for you."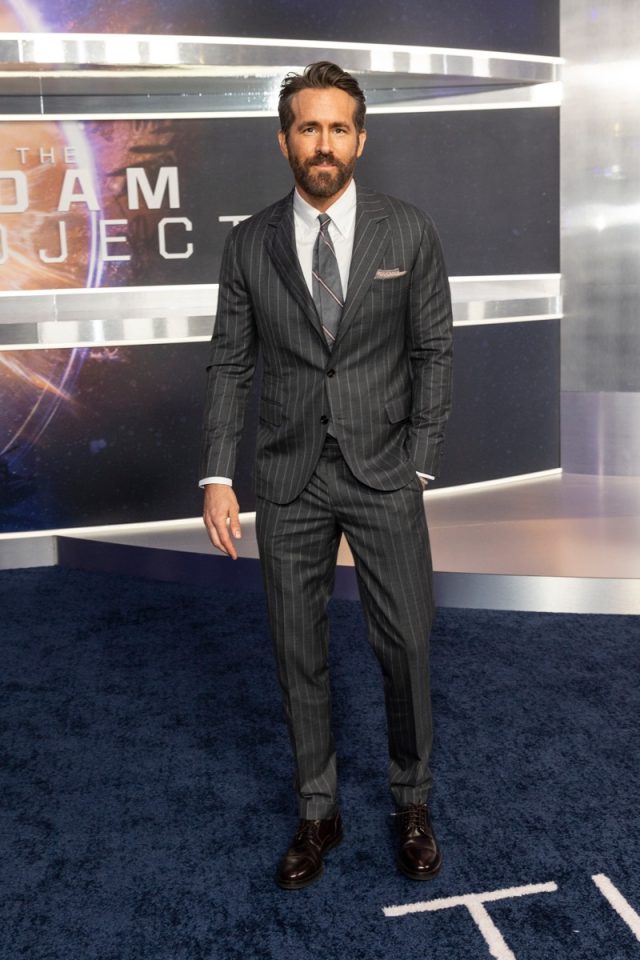 Ryan Reynolds opened up about how he got in shape to play Deadpool to Muscle and Fitness. "Most of it is self-preservation. You want to still be able to get up after take 50 of falling off some ledge and landing on cement. As I've gotten older, falling on cement has become less and less hilarious."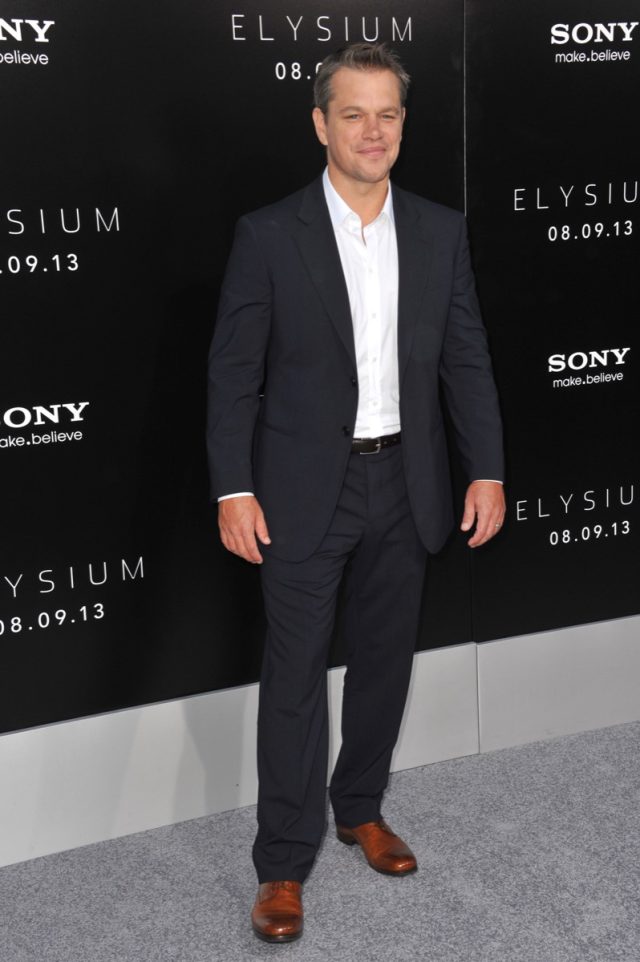 Matt Damon's trainer, Jason Walsh, shared how the actor stays in shape to play Jason Bourne with Muscle and Fitness. "He loved Bulgarian split squats. And those were really good for him because they helped him with mobility, but they also helped with strength. Try it. It's a huge demand on the lungs and the metabolic system."
Chris Hemsworth revealed how he got in shape for Thor: Love and Thunder to Disney. "We'd try more swimming then try more martial arts and adjust calories. It was a really fun exploration. I got really big and fit but then just had to hold it for four months, which was very hard."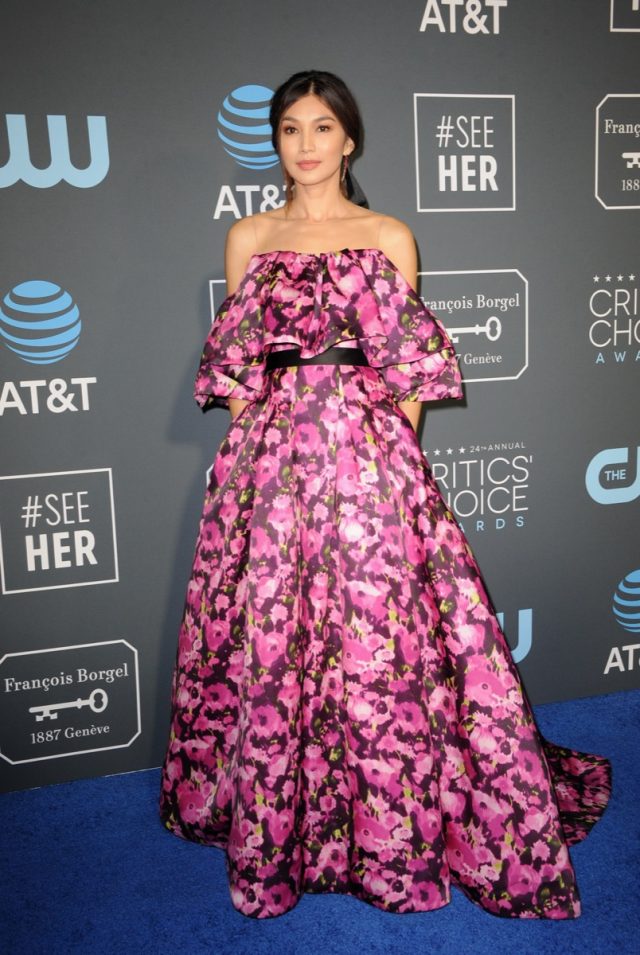 Gemma Chan shared how she got in shape for her role in Eternals with Vogue. "I like doing yoga. I've just started Pilates which is brutal–so brutal, deceptively so. But I do enjoy that and I have a mini morning routine."
Anna Bechtel is a freelance writer currently based in Hamden, CT.
Read more
---