7 Stars You Forget Ever Dated
How many of these romances do you remember?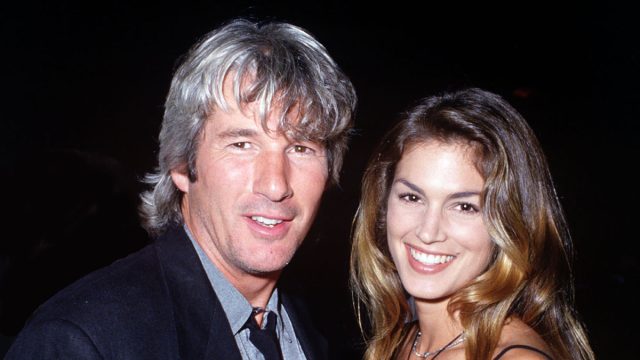 Ben and Jen, Gwyneth and Brad, Johnny and Winona. Some Hollywood romances were so epic and high-profile, people are still talking about them decades later. However, other famous pairings managed to slip under the radar or happened so fast, we hardly remember they ever walked down a red carpet together. Here are 7 stars you probably forgot ever dated. 
1
Brad Pitt and Christina Applegate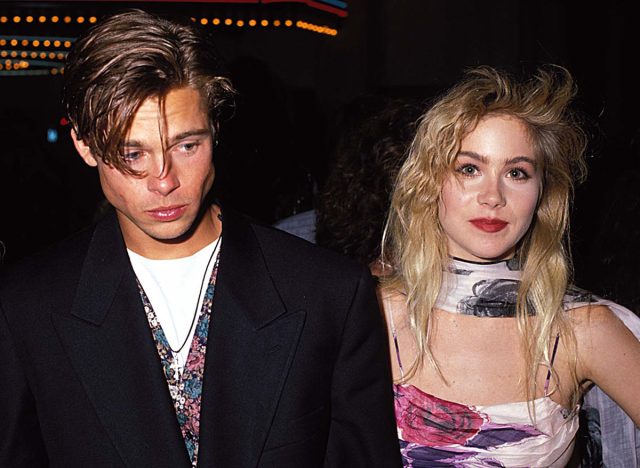 Juliette Lewis, Gwyneth Paltrow, and Jennifer Aniston were some of Brad Pitt's most high-profile romances. But his brief fling with Christina Applegate went under the radar. The two rendezvoused back in the late 1980s, during the peak of Applegate's Married…With Children fame and prior to Pitt becoming a household name. According to the gorgeous blonde, Jason Priestly brought Pitt over to her house for a barbecue and she ended up taking the 26-year-old as her date to the 1989 MTV Video Music Awards. However, their relationship didn't even make it to the after party. Halfway through the show, she ditched him for another guy.
This May to December romance between Tom Cruise and Cher occurred at the start of Tom's insanely huge acting career. Tom was 23 and Cher, 38, when the duo reportedly met at – get this – Madonna and Sean Penn's wedding. They next saw each other at a White House even. "We didn't go out till way later, but there definitely was a connection there," she told Event. Eventually, the two hooked up and engaged in a whirlwind romance, which she confirmed in a segment called "Truth or Cher" on Watch What Happens Live with Andy Cohen. When asked how Tom ranked in her list of lovers she said: "He was in the top five. It's not a long list, just a good list." According to Cher, she wished that things had worked out. "It could have been a great big romance, because I was crazy for him."
3
Ashton Kutcher and January Jones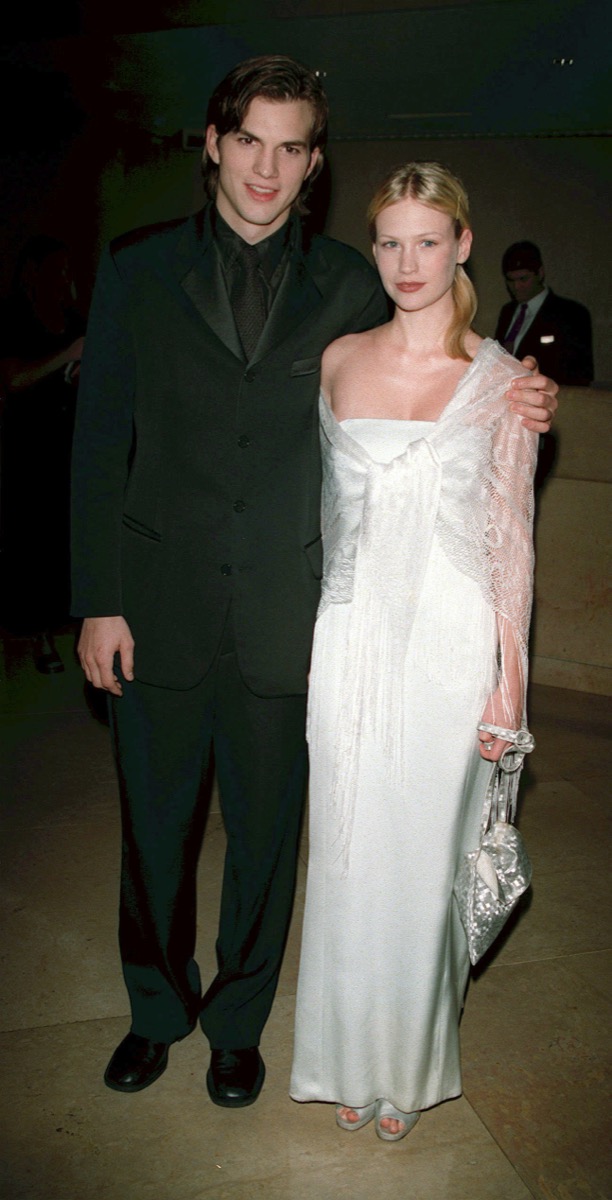 Brittany Murphy, Demi Moore, and now-wife Mila Kunis are Ashton Kutcher's most high-profile lovers. But did you know that he once dated Mad Men star, January Jones? Jones told GQ in 2009 that her first boyfriend was Ashton Kutcher in 1998 to 2001, but he didn't believe in her acting skills. "[He] was not supportive of my acting," she said. "He was like, I don't think you're going to be good at this. So—fuck you! He only has nice things to say now—if anything, I should thank him, because the minute you tell me I can't do something, that's when I'm most motivated."
4
Jenna Dewan and Justin Timberlake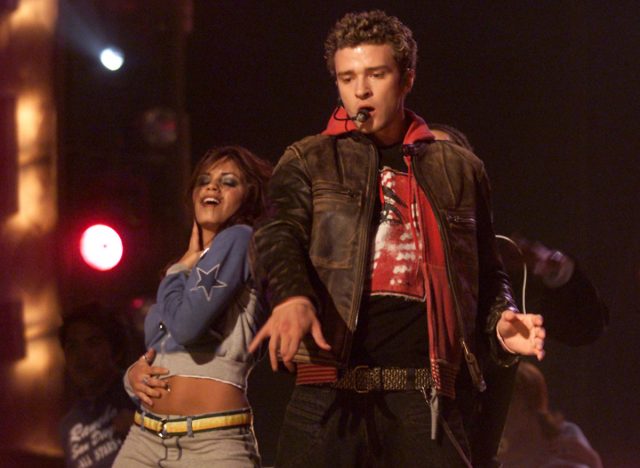 Shortly after Justin Timberlake's high-profile split from Britney Spears, he started dancing (literally) with Jenna Dewan, who was a backup dancer at the time. "We dated, not that long. We were like friends…that dated," Dewan confirmed on Watch What Happens Live With Andy Cohen. "I was not the rebound! I was very clear not to be [that]."
5
Cindy Crawford and Richard Gere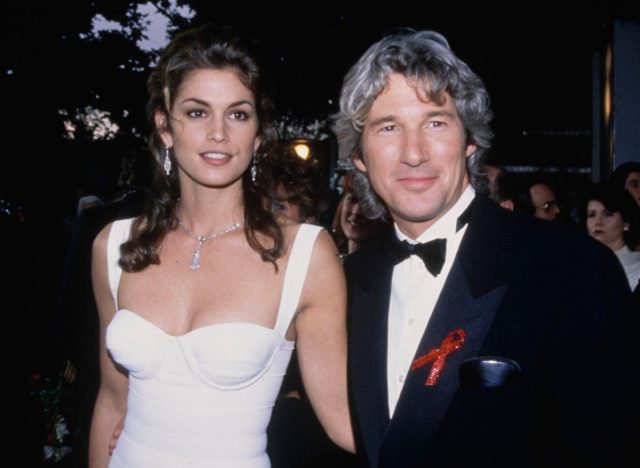 Cindy Crawford was at the start of her catwalk crawl at the age of 22 when she met Pretty Woman actor Richard Gere –17 years her senior – at a backyard BBQ hosted by famed photographer Herb Ritts. They wed in three years later in 1991 and were married four years before announcing their divorce in 1995. "I think I was more willing at 22 to be, like, 'Okay, I'll follow,' but then you start going, 'Well, I don't want to just follow—I want to lead sometimes and I want to walk side by side sometimes,'" she said about the split. df44d9eab23ea271ddde7545ae2c09ec
6
Edward Norton and Salma Hayek
At the time, Edward Norton and Salma Hayek seemed to make sense as a couple, but now it's hard to believe they ever dated. From 1999 to 2003 the duo walked the rep carpet together. While the romance didn't pan out, years later she expressed gratitude for his role in her career, namely for helping out with Frida. "Thanks to a phalanx of angels who came to my rescue, including Edward Norton, who beautifully rewrote the script several times and appallingly never got credit," she wrote in a 2017 opinion piece for the New York Times.
7
Sarah Jessica Parker and Robert Downey Jr.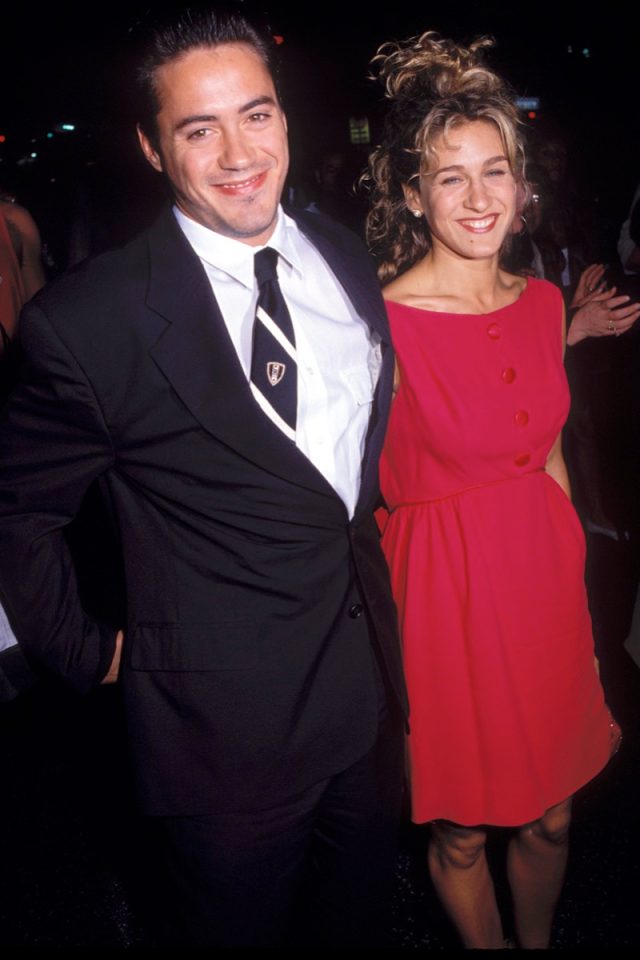 Sarah Jessica Parker and Robert Downey Jr. were both 18 when they met on the set of the 1984 drama Firstborn. According to People, they moved in together just eight weeks after they began dating and stayed together for nearly seven years. According to RDJ, his drinking and drug use was responsible for their split. "I liked to drink, and I had a drug problem, and that didn't jibe with Sarah Jessica, because it is the furthest thing from what she is. She tried to help me. She was so miffed when I didn't get my act together," he told Parade.
Leah Groth has decades of experience covering all things health, wellness and fitness related.
Read more
---