20 Amazing Bodies of Stars Who Lost Weight 
Here's how they stay in shape.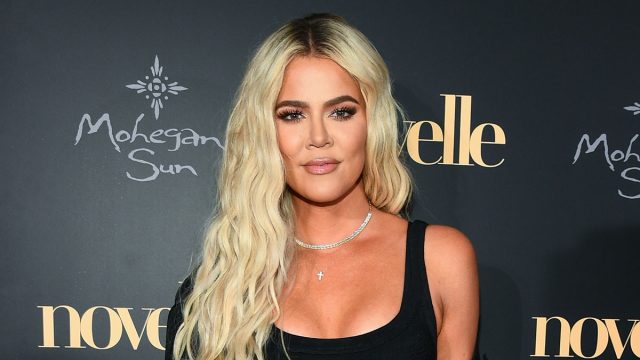 Discover the inspiring journeys of 20 celebrities who transformed their bodies through weight loss. Here we delve into the stories of renowned figures like Adele, Jonah Hill, Rebel Wilson, and more. From their past interviews, we uncover their secrets to shedding pounds and staying in shape. Some turned to rigorous workouts, while others revamped their diets or adopted healthier lifestyles. Read on to see how they did it and which may work for you.
`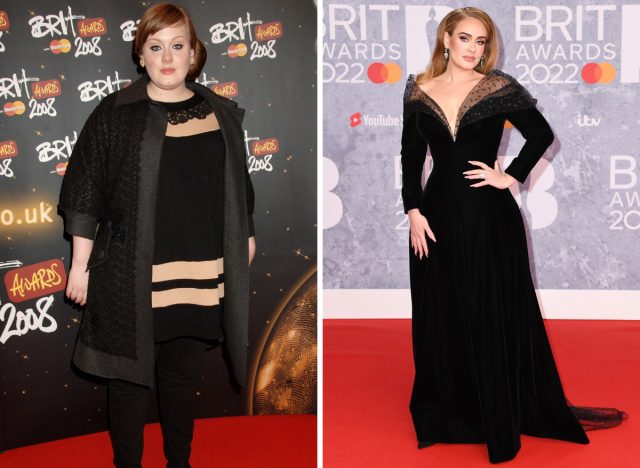 Grammy-winner Adele recently lost a lot of weight, leaving many wondering what she did to do so. She talked about her secrets in an interview with British Vogue. "No intermittent fasting. Nothing. If anything I eat more than I used to because I work out so hard."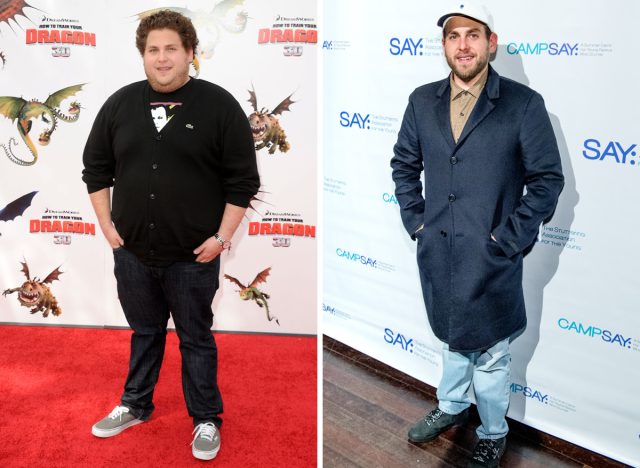 Actor Jonah Hill talked about his weight loss in a 2011 interview with ABC News. "I wish there was some crazy thing that I did, like a pill or a genie or something, but I went to see a nutritionist, and he told me what to eat to change my habits and stuff."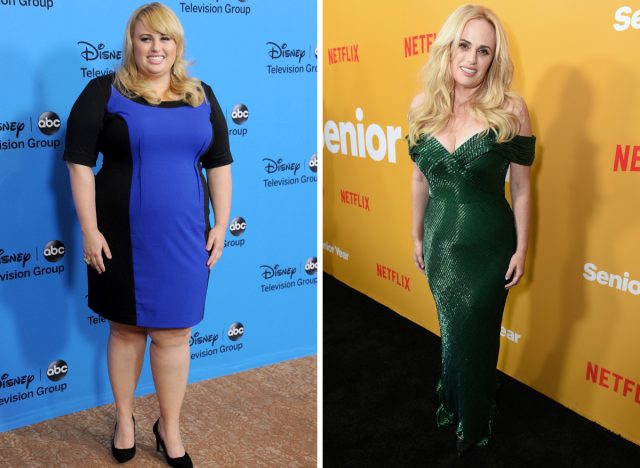 In 2020, Rebel Wilson decided to live a healthier life, and she was extremely motivated to do so. "I was carrying around a lot of excess weight," Wilson told People. "It's almost like I didn't think of my own needs. I thought of a future child's needs that really inspired me to get healthier…Before I was probably eating 3,000 calories most days, and because they were normally carbs, I would still be hungry. So, I've really changed to eating a high-protein diet, which is challenging because I didn't use to eat a lot of meat." 
In 2016, Zach Galifinakis opened up about his weight loss to Conan O'Brien. He said that he changed a lot of his diet to do so. "I tend not to eat food advertised on television. Fast food you can't do. You have to eat whole grains, and that kind of stuff. And you have to cut out whipped cream pizzas."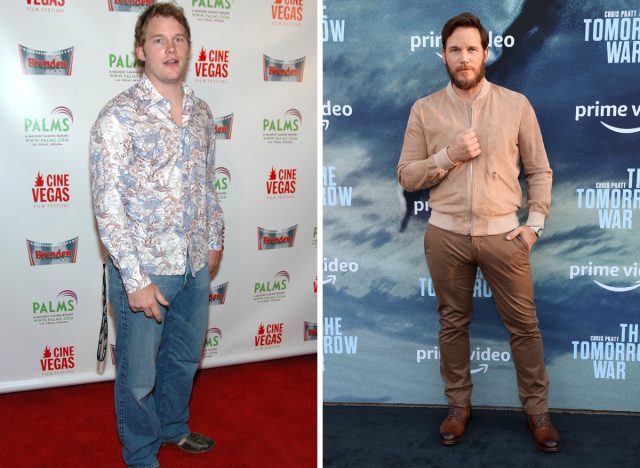 Chris Pratt works with trainer Duffy Gaver to keep himself in shape. "Chris' athleticism is amazing. He is incredibly disciplined and his work ethic is phenomenal," Gaver told Muscle and Fitness. "He isn't the client you have to push; he's the type of client you have to pull down. If you were to walk into the gym when he was training, you would have thought for sure you've got a guy getting ready for the NFL Combine."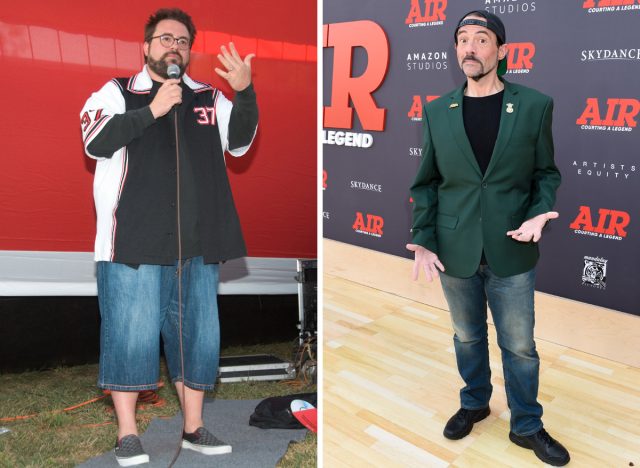 In 2018, Kevin Smith suffered a heart attack. This naturally led him to change his lifestyle. He opened up about the changes he made in a 2019 interview with Men's Health. "I've given up animal food products. I've given up sugar, mostly. I ate the way I wanted to for 47 years; I will try the way I'm supposed to for one year and see what happens."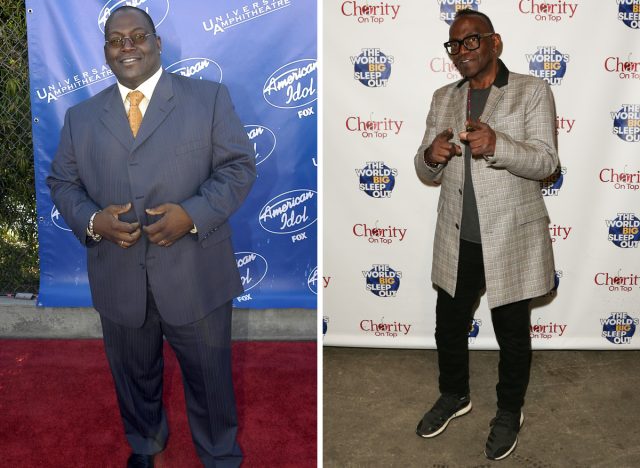 Randy Jackson talked about managing his weight loss and diabetes in an interview with People. In it, he talked about his approach to eating. "I hate the word diet. I don't use that anymore. Anybody that's lost weight, you lose it and then you start eating and drinking more and it all starts coming back. That's what started happening to me," he says. "I was like, 'No, I'm not going to spend my life going through this."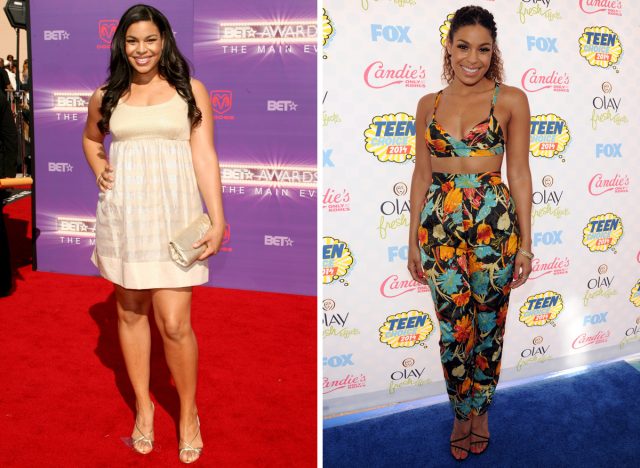 Jordin Sparks works with trainer David Ashley to help her stay in shape. Ashley talked about the workouts he does with the singer in an interview with E! News. "Jordin works out for 30 minutes, but it's the same benefits as an hour workout [because she works out at such a high intensity]. The high intensity training spikes the metabolism. The metabolism is still spiked for the next 24-hours; we are creating that metabolic consistent." 
Miranda Lambert opened up about her journey with weight loss in an interview with Health. "My whole life, I've struggled with ups and downs in weight," she said. "I'm only 5'4" so weight shows quickly on me. I've hit a comfortable place; this is pretty much my size. I'm a size 6, give or take five pounds, depending on the day."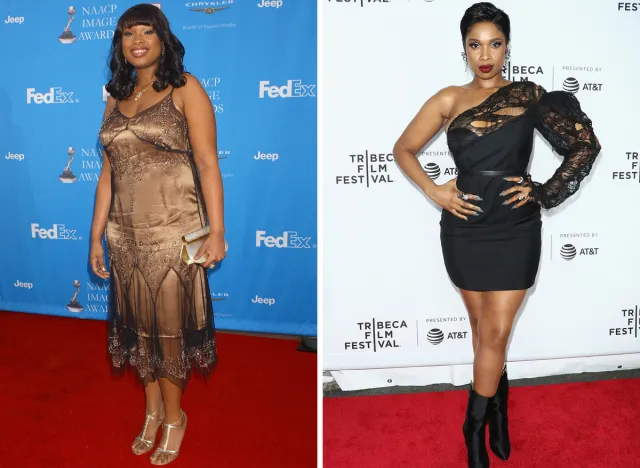 Jennifer Hudson has been open about her weight loss for years, notably being a spokeswoman for Weight Watchers. In a 2017 interview on Lorraine, Hudson talked about her approach to diet and exercise. "Well, I don't really have time to do much [exercise]," she said. "I just watch what I eat. I'm very careful and cautious of what I'm eating and I just try to place those meals throughout the day. If it's early in the morning, OK, I would still be asleep, so I'm not gonna eat right now. I'm very conscious of what I put in my body."
Ricki Lake is open about her weight loss in the past, however, she has some different feelings about the way she spoke about it publicly. Lake talked about these feeling on an episode of her podcast, Raised by Ricki. "I'm conflicted because I am proud of myself. When I lose that weight, it is something I want the world to know, I did this. It's a lot of work and a lot of willpower, so I want to talk about it, but I know that it's not the best thing to be celebrating."
Christina Aguilera's weight has fluctuated over the years, and she talked about her journey to self-acceptance in an interview with Health Magazine. "I think we all have our good days and our bad days in how we feel about ourselves. Entering this business, I hated being super skinny. Once I turned 21, I started filling out a little bit, and I was loving my new curves. I appreciated having a booty."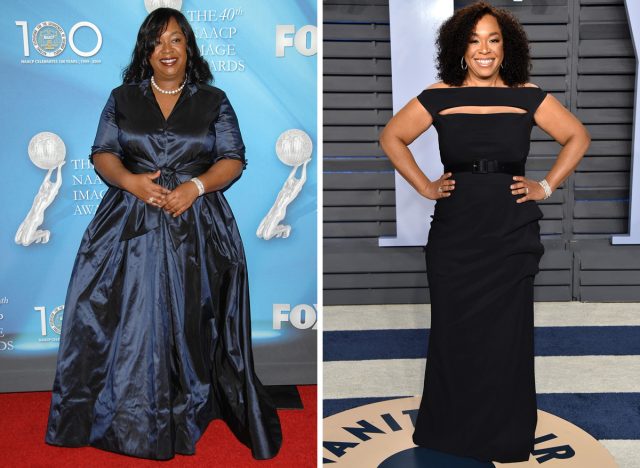 Shonda Rhimes talked about her weight loss in her newsletter in 2017. "I did not do it because I thought I would become beautiful like in the movies," Rhimes explains. "I did it because I could not walk up a short flight up stairs without stopping to take a break and wiping sweat from my brow. I did it because my body was physically rebelling against the brain that had been ignoring it for so long."df44d9eab23ea271ddde7545ae2c09ec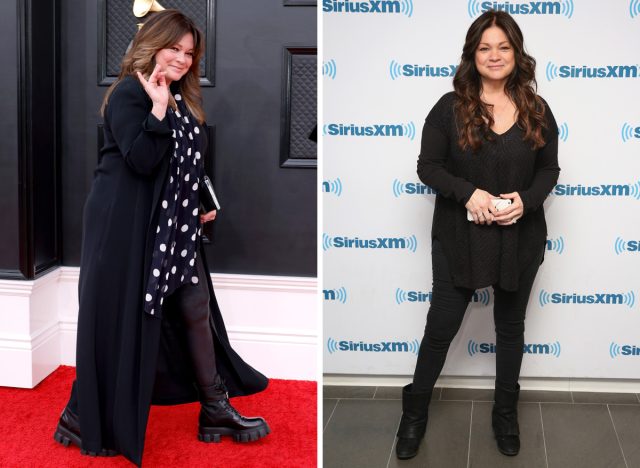 One of Valerie Bertinelli's weight loss secrets? Cutting out alcohol. Bertinelli participated in "Dry January" this year, and saw some results. "So, here's a nice little side effect of Dry January," she said on TikTok. "These jeans that I'm wearing were so tight a few months ago that I couldn't comfortably button them. Now, they're so loose it's time for me to go down a size."
Khloe Kardashian has always been open about her weight loss and health journey. After having her daughter in 2018, Kardashian shared her secrets on Twitter. "I truly dislike when people report I've lost a tremendous amount of weight in a short amount of time or when people claim I'm doing these ridiculous diets," she wrote. "It's really setting the wrong tone. I believe in making lifestyle changes when it comes to my food."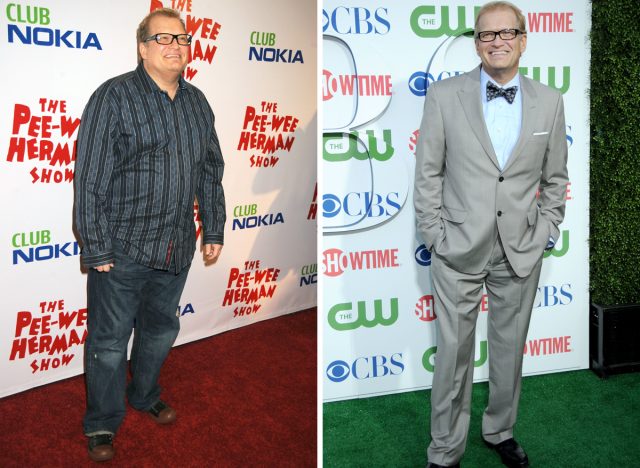 In a 2015 interview with Success Magazine, Drew Carey talked about his journey with health. "I'm eating better, taking better care of myself. When I was doing [The Drew Carey Show], I was eating a lot of garbage, I was drinking a lot, so I had a lot of mood swings. I had diabetes…It wasn't like, 'Eat this for 90 days and lose 20 pounds.' It was: 'Eat like this for the rest of your life.' I'm not a maniac about it… I mean, I was at a wedding on Saturday, and I ate cake. But 95 percent of the time, I'm right on the money."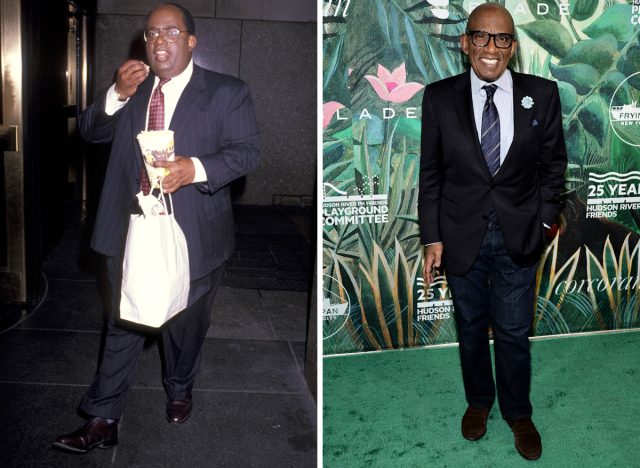 On an episode of The Today Show, Al Roker opened up about how he was staying healthy. "Exercise, and not extreme exercise — we're doing that 30-day walking challenge — that improves, I think, your mental health. Combined with a low-carb diet, I've lost about 45 pounds in the last several months. I do about 100 grams of carbs a day and I walk."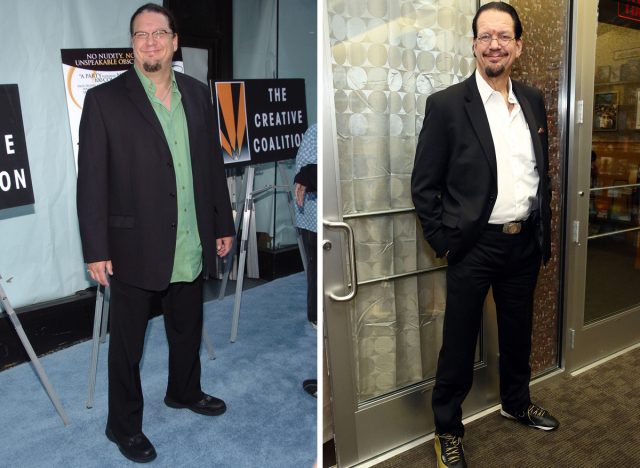 After turning 60 in 2015, Penn Jillette opened up about his weight loss to People. "I was on six very powerful meds to bring the blood pressure down. My doctor said I needed to get my weight down, and if I brought it down 30 or 40 lbs. it would be a little easier to control. And then he said something in passing that completely blew my mind – he said, 'If you got down to 230, you probably wouldn't need any of the meds.' "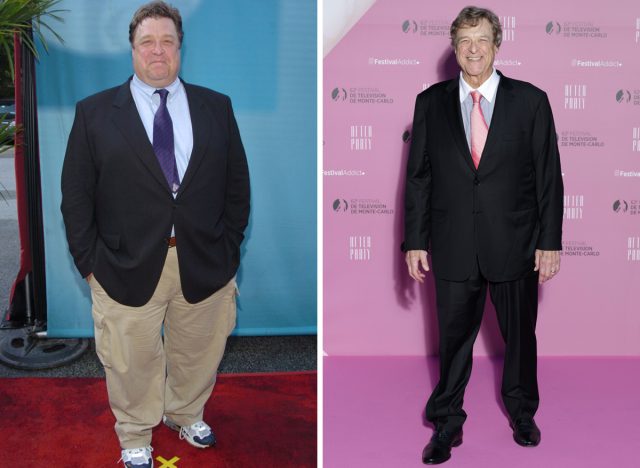 John Goodman told Rolling Stone that he is a fan of boxing. "I dug it. Yeah. Nobody's going to get hurt, but it's just hitting the mitts and trying to learn. I never got good enough where I would trust myself to spar because once I get whacked in the face, I don't know if I wouldn't lose it."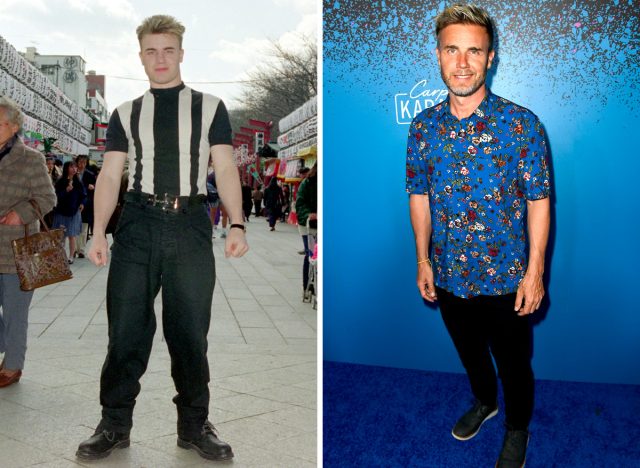 Singer Gary Barlow talked about his decision to live a healthier life with The Sun.  "I had a rough period with food that I'm not proud of, where I really lost control of myself. I remember one particular day just thinking: 'How have I got here?' I was just so disappointed with myself." Barlow said that he changed a lot of his diet. "I turned my brain on to sorting out what I ate. The trouble is the food I love – Chinese, chips, crisps. They were giving me a couple of minutes of a food coma, taking me out of the real world. It's just not good, that."
Anna Bechtel is a freelance writer currently based in Hamden, CT.
Read more
---