Strictly's Angela Scanlon Shares Swimsuit Video Dancing
Here are her lifestyle habits.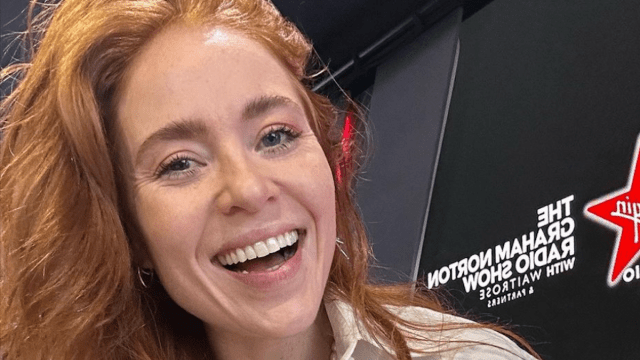 Angela Scanlon is dancing in her swimsuit like her followers aren't watching. In one of her latest social media posts the Strictly contestant shows off her amazingly fit figure while dancing in the backyard. "The heatwave may be over but you can betcha I'll still be practising Al Fresco style ahead of Saturday… 👙💃What do we think of these moves?" she captioned the post. How does the podcaster keep herself fit and gorgeous? Here are a few of Angela Scanlon's go-to health habits. 
Clearly Angela likes dancing outdoors, but there is a place inside her home you can also find her cutting a rug. ""I have got a mad & complex relationship with exercise but lately my body is begging to move, wild energy needing to be released. I've taken to kitchen dancing which is an amazing way to shake out any stagnancy & entertain the child," she wrote in an Instagram post. "And even I know exercise is so essential it's always felt like punishment, something I have to do rather than something I want to do. I'm now calling it movement & listening to my body & recognising what kind of movement it wants & when it needs to rest & when my ego is telling me I need to rest but I actually need to get my arse out for a walk. Anyway I feel great!! If you can shake yourself today as gently or as vigorously as you need."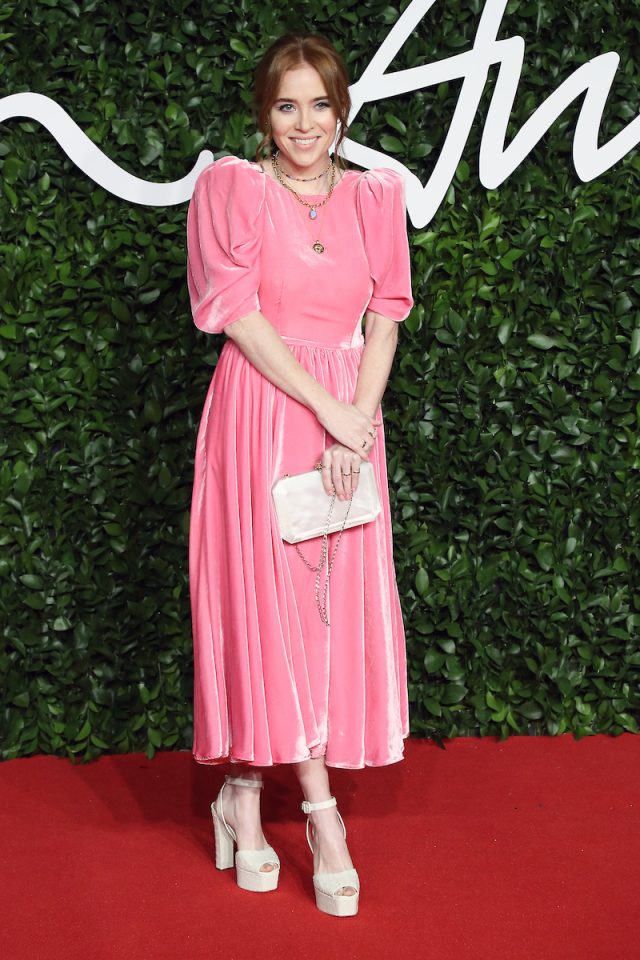 Angela is an "all-or-nothing kind of person when it comes to exercise," she told Express. "I did an Ironman relay a few years ago and I also did Hell & Back, which is an endurance challenge in Ireland. I'm either going hell for leather or I'm at home watching TV!"
Angela doesn't diet. "I'm quite health conscious, but as soon as I say I'm not allowed something, it becomes attractive," she told Express. 
4
Reflexology and Sound Baths
Angela has a bunch of self-care methods. "Reflexology is great, as is sound baths. You go into a room, lie down with a blanket over you and somebody plays these giant gongs and it sends you into a deep state of relaxation," she said. 
"Another thing that helps is that I'm a big bather. I've got my favorite bath products, and I will be in there for a couple of hours," Angela told Bustle, revealing that bath salts are a must. "I love Epsom salts or magnesium salts. I can't go without candles or incense, either. There's a brand of incense called Fenix, which I love. The packaging is beautiful, and they're totally sustainable and gorgeous. If I've been really busy, my first instinct is to take work into the bath, so I feel productive. In this case, I will force myself to actually just sit there, without a job to do. Otherwise, I sometimes read my book or Kindle. It's just checking in with yourself, and knowing what you need. Less is more – but if I have flowers in the house that are on their last legs, I will pull the heads off and scatter them in, too. That can be really pretty."df44d9eab23ea271ddde7545ae2c09ec
Angela also delves into the woo ww. "I'm absolutely obsessed with crystals. I've got quite the growing collection, and have recently started doing a course so I can understand them better," she said. 
Angela does yoga. " I've just started working with a yoga teacher called Sarah on Zoom. When I want to bail, she's there. She pushes me in the most caring way," she told Bustle. 
Leah Groth has decades of experience covering all things health, wellness and fitness related.
Read more
---