Suits Star Sharon Leal Shares Swimsuit Photo in Mini Pool
She is 51 and looks ageless.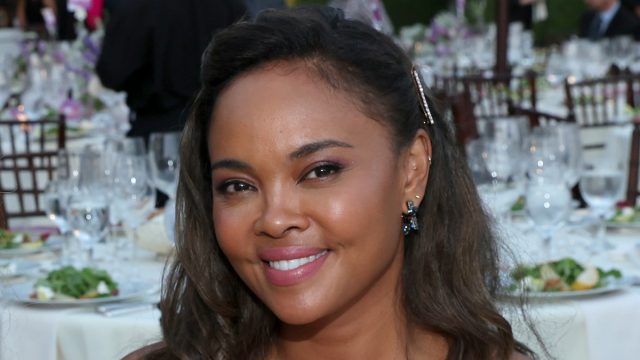 Suits star Sharon Leal isn't afraid to improvise when she needs some pool time and there are no pools around to jump into and cool off. The 51-year-old actress shared a picture of herself chilling out in a children's paddling pool, wearing a striped swimsuit while sipping on a margarita. "Is there room in the kiddie pool? Of course there is," she captioned the post. "Share that suit maker stat.. you look beyond!" a fan commented. Here's how the stunning actress makes 51 look like 30.
Leal refuses to eliminate food groups or follow restrictive diets. "I love to eat. I love to travel," she says. "Food is one of my favorite things. It's always a sacrifice when I have to give up the things that I love. So, I've given up on cutting things out. Moderation is the key. I've given up on being a size 2 again. At a certain age it becomes more about health, and you aren't driven from the vanity factor. It becomes more so about driving away stress! The big thing for me is working out. When you work out, you feel better. A good workout is a good way to remove any anxiety or stress from the body. Just an hour of sweating takes off a lot of stress for me."df44d9eab23ea271ddde7545ae2c09ec
Leal focuses on dance, kickboxing, and Pilates to stay fit. "I took to it because I felt like it was a graceful sport, kickboxing in general," she says. "I got a good workout. I like feeling strong more than I like feeling thin. I like feeling like I can handle myself and feeling strong. So, I think I was attracted to boxing because it was sort of the epitome of the female's strength – like learning how to spar with another person. It was just a hobby that I was really into. I still do a little bit of that now, but now I switched over to Pilates and I'm still taking dance classes, again, all in the spirit of being fit and strong."
Leal is a proponent of alternative wellness. "I've recently been getting into frequency healing," she says. "I do yoga on my own. I'll put on frequencies and the concepts. There are different frequencies for different things, for anxiety, for spiritual growth, for sleep, etc. There is something called the miracle tone. So, that's something that I am heavily into and that I feel has kept me really balanced and connected. It's a good way to self heal and a very natural way by just using tones. I'm a big believer in it. It has helped me a lot!"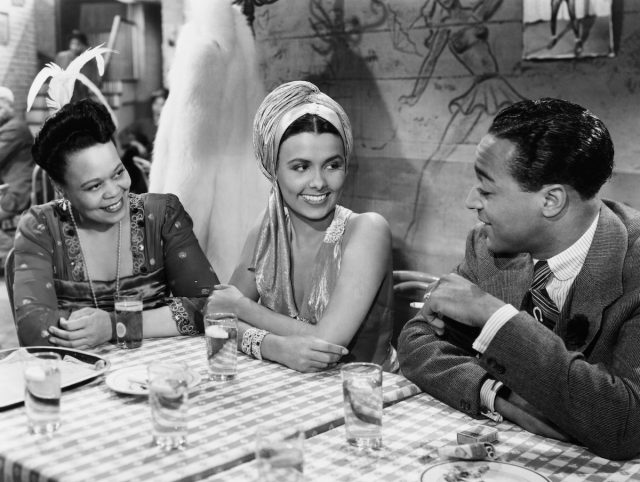 Leal has many talented women she is inspired by. "I think that part of the reason I even began to do what I do is because I saw somebody doing it. I remember seeing Lena Horne in Stormy Weather and thinking oh my God!  I wanted to be like her," she says. "Diana Ross, Tina Turner, the seed that was planted in me early on was planted by someone else. Because of someone else's performance, something that I saw in them moved me and inspired me. I'm still a consummate fan. If I see something, I'm affected by it the same way."
Leal lives a low-key life when she's not working. "I don't like a lot of hoopla or sitting in a makeup chair for too long," she says. "It's just not natural for me, although I suppose that when people see me all glammed up, they might naturally assume that that's who I am. On the carpet we have to maintain this illusion of being really glamorous, but I couldn't be further from that image in real life. I'm most comfortable keeping things simple."
Ferozan Mast is a science, health and wellness writer with a passion for making science and research-backed information accessible to a general audience.
Read more
---