Survivor's Kim Spradlin-Wolfe Shares Swimsuit Photo
She compared being on Survivor to natural childbirth.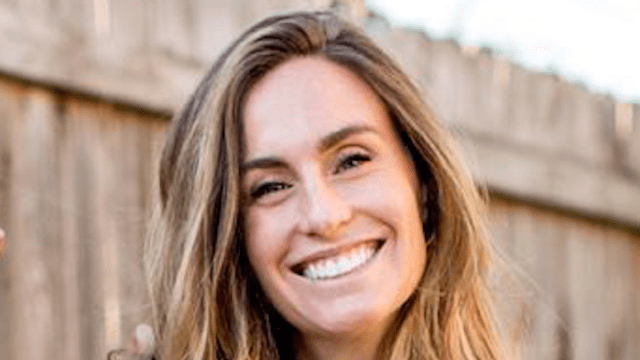 Survivor: One World star Kim Spradlin-Wolfe is looking back on her time taking part in the show, and inviting social media followers to reminisce with her. Spradlin-Wolfe, 40, shared a throwback picture of herself and fellow contestant Chelsea Meissner, both wearing bikinis while having an intense conversation on the beach. "What were we scheming about? Wrong answers only 😉," she captioned the post. "Our  season of Survivor will be known as the best Season ever….trust me!" a fan commented. Here's how Spradlin-Wolfe feels about taking part in the survival show, and what her life looks like now.
Spradlin-Wolfe was thrilled to return for Survivor: Winners at War, but admits it was a lot harder to go away for a period of time. "So last time coming on, I was coming out of a messy divorce," she says. "Twenty-eight years old. Single. Independent. I owned a couple of bridal salons. And since the game, I got remarried, which I'd never thought I would do. But honestly, in the game, that gave me some clarity that it was something I did want to do. So I got remarried and then had three kids about as fast as is humanly possible. So they're all within 26 months of each other. So now I have a 3, 4, and 5-year-old. And my life is sweet, honestly. It's just so good. So it was hard to leave."
2
Survivor Vs Natural Childbirth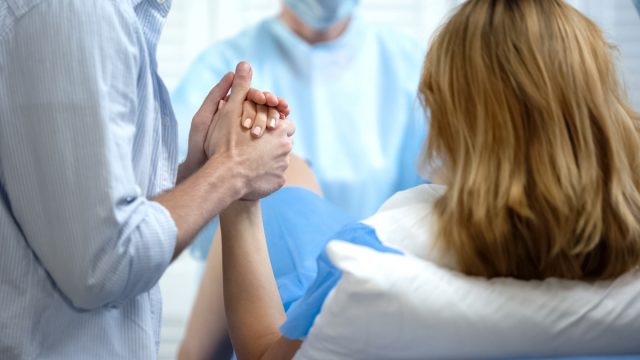 Spradlin-Wolfe says going through childbirth toughened her up for Survivor. "I think I am completely the same and totally different at the same time," she says. "I mean, I have a lot of the same attributes that I think made me good the first time. And this time around, I think I know how to grind way harder than I did last time. I mean, having three babies in three years was beyond anything I had experienced. A whole new tired. Natural childbirth. You just want to die. And so if I had to do Survivor or natural childbirth again, that would be a tossup."
Spradlin-Wolfe is proud to be a role model for women. "My mom was strong in that she would help me load a couch into the back of her truck without complaining in 100-degree weather," she says. "My dad was a coach and gone a lot, so we sort of learned to be resourceful as women in the Spradlin family, as there wasn't a man around to ask for help from. My dad taught me to never, ever quit. I don't know a lot about parenting yet, but I've heard that actions speak louder than words, so I'm hoping that if I'm strong, my daughter will be strong. Is that how it works?"df44d9eab23ea271ddde7545ae2c09ec
Spradlin-Wolfe loves living in San Antonio, Texas. "I love that San Antonio has everything you could ever want or need and then some," she says. "I love that San Antonio is small enough that I bump into friends while frequenting old 'standbys,' but big enough that there's always a new boutique or coffee shop to try when I have the energy to venture out. San Antonio just feels easy to me—homey, really—which is good because it's my home!"
5
Self-Confidence As a Contestant
Spradlin-Wolfe is working on her self-confidence. "I naturally don't like to praise myself, and so it's hard for me," she says. "I think I tend to underplay myself, which, I think, would be a disservice to myself in this moment, because I think underestimating how people see me would be a mistake, so I have to be honest. And I think that they think I'm pretty legit. I'm sure that I'm on the list of names of some people that people are worried about. So if I can get through those first few days, I can get in there. If they don't come gunning for me, I'll be alright, maybe."
Ferozan Mast is a science, health and wellness writer with a passion for making science and research-backed information accessible to a general audience.
Read more
---