Survivor Star Parvati Shallow Shares Swimsuit Photo "Feeling Vibrant"
Here are her wellness tips.
Survivor: Cook Islands star Parvati Shallow hosted a retreat in Costa Rica last month and was incredibly moved by the experience. Shallow, 41, shared pictures of herself with a group of women posing on the beach in bikinis, looking and feeling fantastic. "Flying home with the fullest heart from leading our Villains women's retreat in Costa Rica. Truth be told, I considered canceling this retreat. Life is moving fast and I didn't have space in my calendar to do this. It just didn't make sense. But, I am so grateful I moved things around, carved out the time and made the effort to show up. Because I am transformed from this brief time in nature with these beautiful, soulful women. I am present in my body and my heart in a new way. Feeling vibrant and deeply alive. When we stop trying to make sense and simply show up, life rewards us with unexpected miracles ✨," she captioned the post.
Shallow says the trappings of fame and money overwhelmed her after winning Survivor. "From as early as I can remember, I've lived for adventure and experience– discovering what I'm capable of and pushing past my limits," she says. "When Survivor showed up in my life, I went for it three times. At 25, I won the game and the million-dollar check that went with it. Returning home, without a plan or support system to help me re-integrate into non-reality TV life, I was lost. I had an excess of money and no sense of self. I fell into a fast-paced, Hollywood party crowd and numbed out with alcohol and luxury. From the outside, my life looked delightful. But, I felt like an empty shell."df44d9eab23ea271ddde7545ae2c09ec
Shallow started her own coaching company to try and help others. "Now that I am a mom, my deepest driving desire is to model faith and self-trust, to show up with courage and a knowing that everything in life—even the hard stuff—is happening to help us grow into who we're meant to be," she says. "This is why I started PS Coaching. I know that when people take the time to get to know themselves, build self-trust and move toward their dreams with courage — the world will become a more fun and loving place to be."
Shallow encourages a holistic approach to helping clients. "I help people to re-establish their most important relationship—their relationship to self—so that they can create their most joyful lives and know that they can handle anything that shows up along the way," she says. "We work on three levels: body, mind, and soul. Each aspect of ourselves requires a different type of support and understanding. I combine my own personal life experience with my formal training in yoga, meditation, energy healing, and self-development to personalize programs that support individuals and groups on every level of being."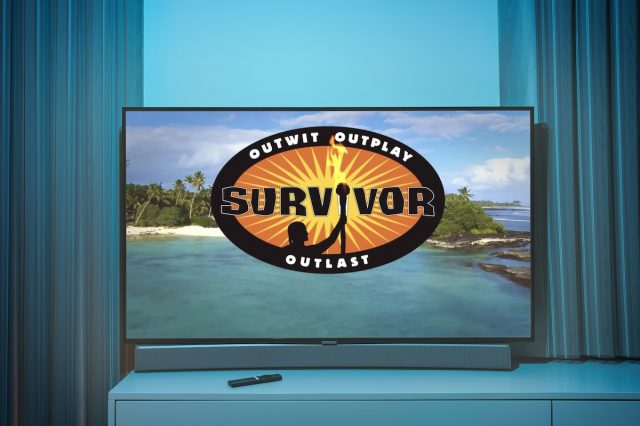 Shallow says Survivor went after her and not vice versa. "I actually got recruited," she says. "I tried out for The Amazing Race with a girlfriend of mine. And they remembered me from finals. So they called me and asked if I wanted to do Survivor and so I just made a tape and went through the finals and went through tons of interviews."
5
Stereotyped As the Flirty Girl
Shallow thinks her abilities were underestimated when she went on the show, and used it to her advantage. "I think I got stereotyped as being the ditzy, sorority girl or something," she says. "Like the flirty, cute girl. I knew that was kind of going to be my little niche when I got there. I figured that out once I landed on the island. But I knew personally that I'm a lot tougher and a lot stronger and a lot smarter than a lot of people think. So I kind of used, actually, that stereotype to my advantage and was able to fly a little bit under the radar and be underestimated. And that's what got me so far, I think, in the game."
Ferozan Mast is a science, health and wellness writer with a passion for making science and research-backed information accessible to a general audience.
Read more
---