20 Amazing Bodies of Tennis Champions
They work incredibly hard and it shows.
Tennis players have some of the most impressive physiques in the sports world. Not only do they have to be strong, they must also be fast and can't switch off for a second. Needless to say, becoming a tennis champion means a hardcore adherence to diet and exercise, and an intense training regime that keeps these athletes at the top of their game. So how do they do it? Here's how the Venus sisters, Novak Djokovic, Naomi Osaka and 16 other athletes stay fit and fantastic.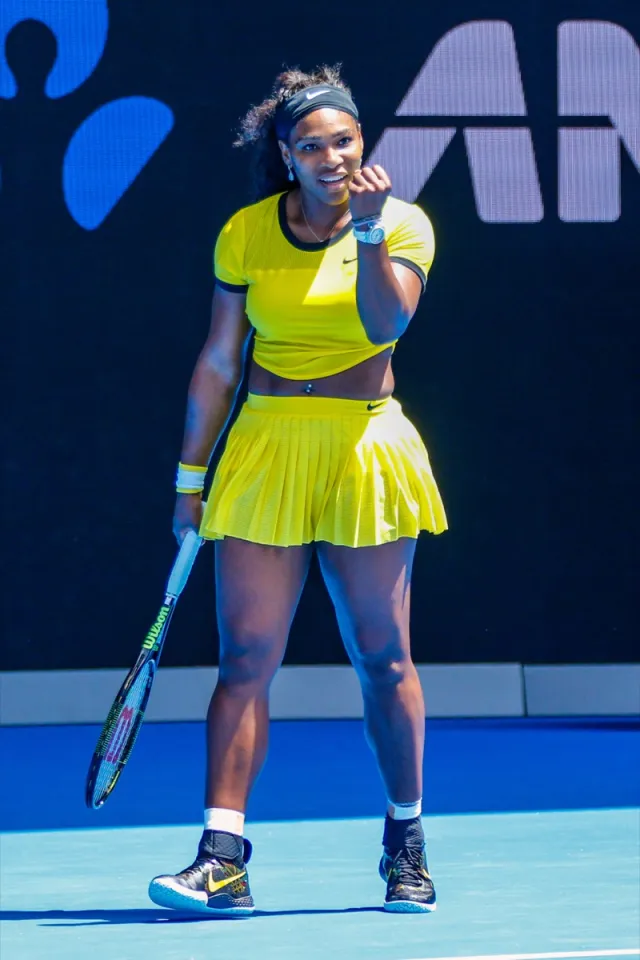 Serena Williams, 41, enjoys a plant-based diet with plenty of carbs. "My philosophy is eat to live. Don't live to eat," she says. "I want to have a healthy lifestyle and, so you know, [I'm eating] a lot of greens and mostly plant-based lately, just super healthy stuff. The only time I eat pasta is when I'm playing/training. Usually, you'll never see me eating pasta otherwise. 'Cause I feel like I've had to eat it so much in my career. It's just like, I never want to see pasta again."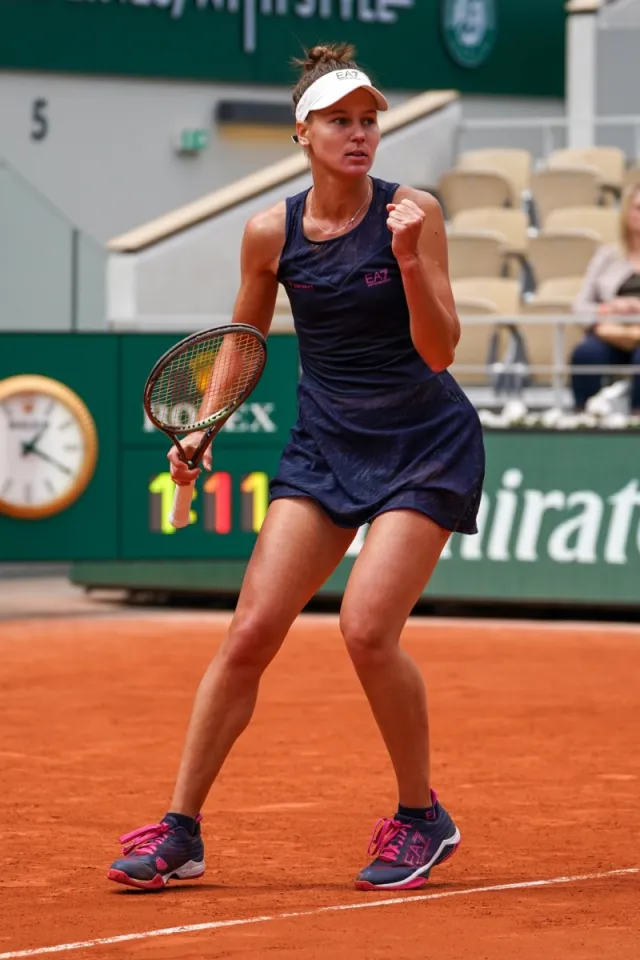 Madison Keys, 28, doesn't believe in restricting calories. "I think a lot of times people think that athletes are constantly concerned about their weight and how they look," she says. "And it has so much more to do with fueling my muscles with the nutrients that they need to be strong and recover and be able to fuel me for the physical activity that I'm going out and doing every day."df44d9eab23ea271ddde7545ae2c09ec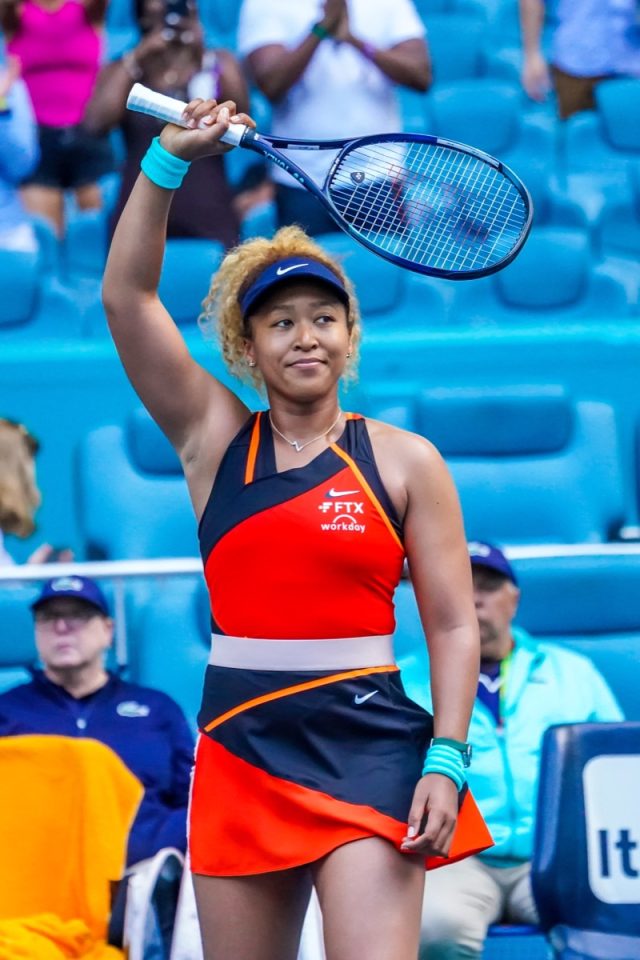 Naomi Osaka, 25, eats a protein and carb-filled meal before training. "I usually eat a larger breakfast because I go straight into training and won't eat again till the afternoon," she says. "My lunch usually consists of rice, vegetables, grilled salmon, or usually a great salad or bowl from Sweetgreen."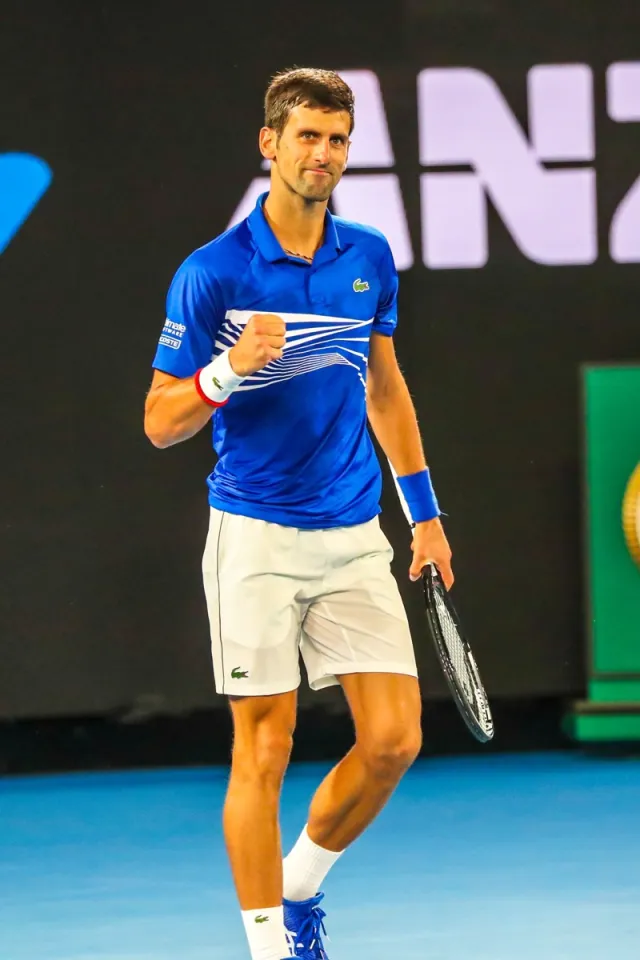 Novak Djokovic, 36, credits his diet with his tennis success—he enjoys an organic diet with lots of vegetables, fish and white meat, and limited gluten, dairy, and sugar. "My life changed because I had begun to eat the right foods for my body, in the way that my body demanded," he says. "Every morning I wake up… I drink a glass of water and do my stretching, maybe mixed with some yoga or tai chi, for 20 minutes. I eat a breakfast perfectly calibrated to my body for the day ahead – the same breakfast almost every day of my life."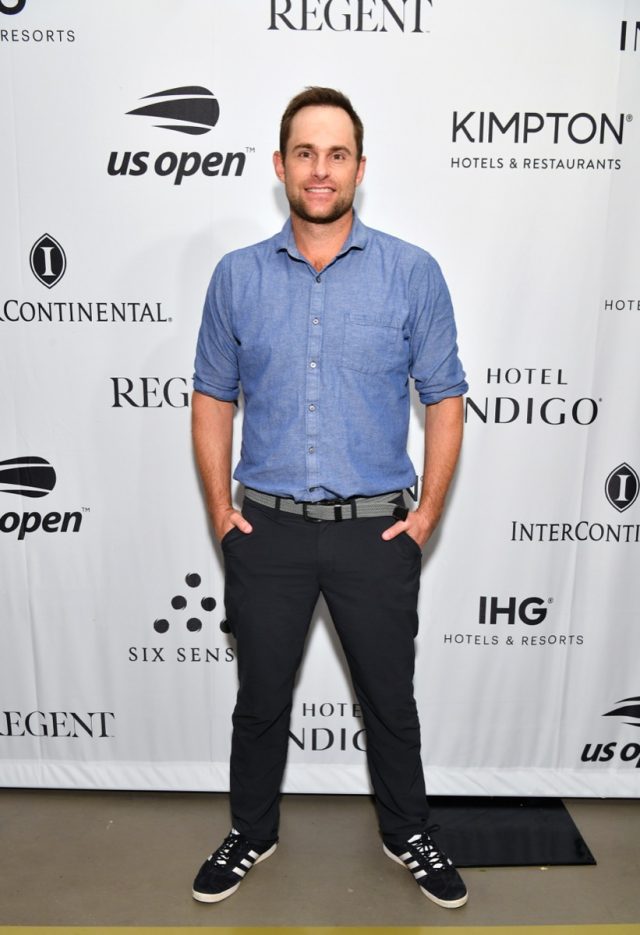 ​​Andy Roddick, 40, enjoys a balanced diet with treats when he's not playing or training. "I'll try some sort of chicken, some sort of pasta or carb," he says. "But the biggest thing is to make sure you're hydrated well. My favorite thing to do after four or five weeks on the road is to come back to Austin, Texas, and get some Mexican food — something greasy — chips, salsa, the whole deal."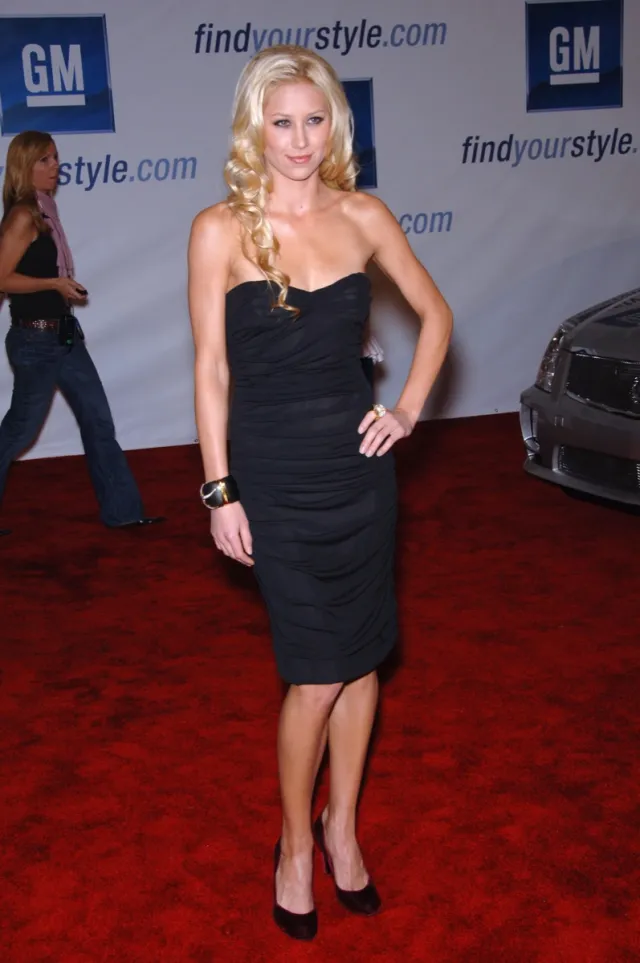 Anna Kournikova, 42, is not a breakfast-skipper. "Everything starts from breakfast," she says. "I am a firm believer that the first step to improving well-being is with good nutrition… When millions of students across the country are not taking part in breakfast, they are missing out on the opportunity to perform their best at school… I definitely do believe in everything in moderation. I think the more you restrict, the more you'll want something. And then you'll overdo it. So, I definitely believe in moderation and balance."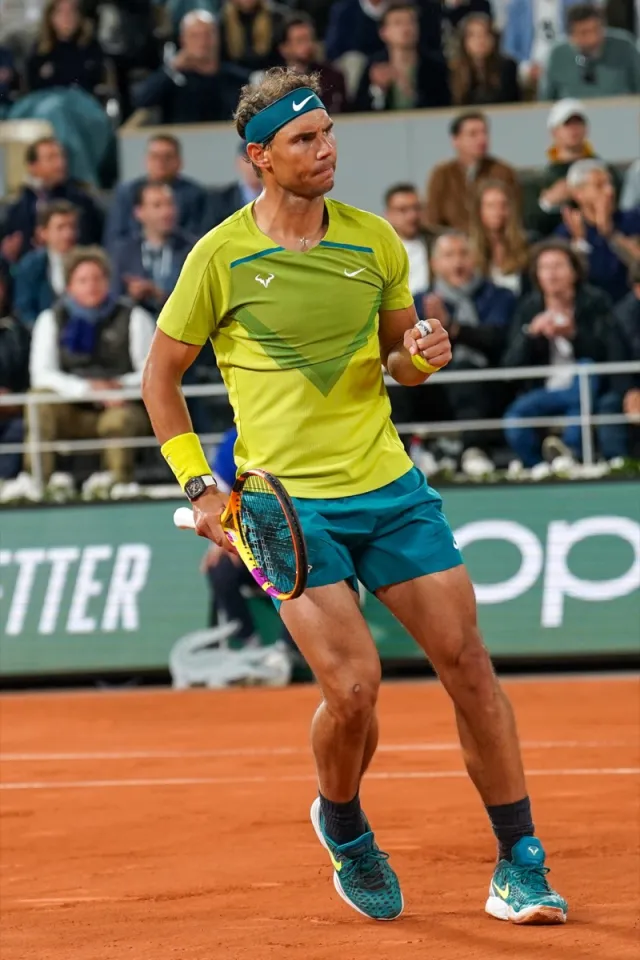 Rafael Nadal, 37, prefers low-impact training. "In the past I had problems in my knees and feet, so I prefer not to run a lot during training," he says. "I use the cross trainer because there's less impact. I work at a high intensity, so tennis practice is all the running fitness I need. It is aerobic enough for me."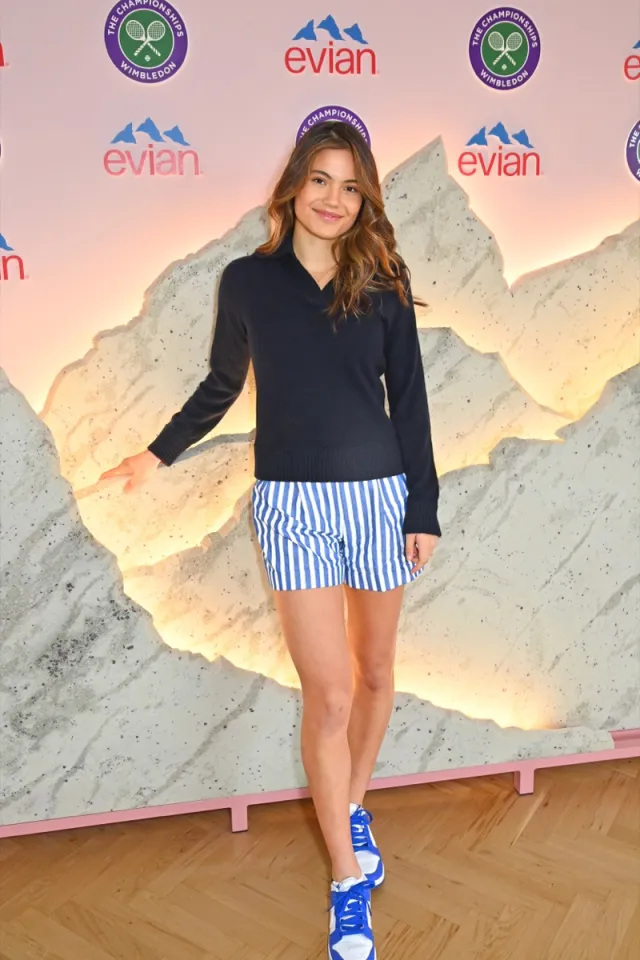 Emma Raducanu, 20, swears by salmon to keep her going. "I have smoked salmon three times a day, at least," she says. "That's something people might not know about me. Literally I'm addicted to smoked salmon, I have it for every single meal. I can eat it in any way, shape or form. I can have it on its own, I can have it with egg, I can have it with rice. It's really versatile. For a training week, I'd probably wake up, do a good warm-up [for] 20-30 minutes, and then get on court for an hour and a half, have some lunch, and then get on court again for another hour and a half. And then probably do an hour, hour and a half of gym at the end of the day and then some treatment to keep my body in shape."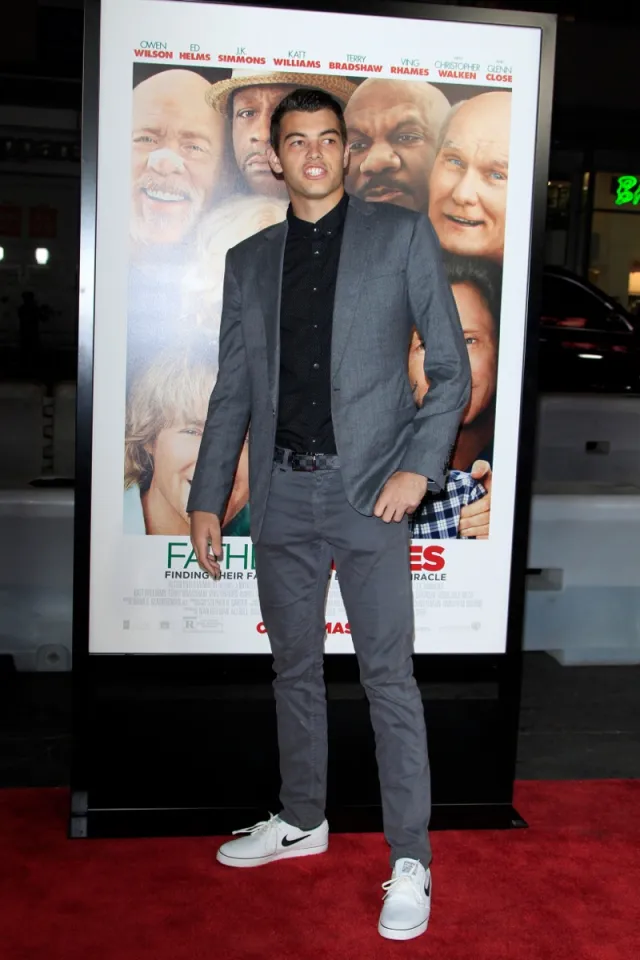 Taylor Fritz, 25, makes sure to get plenty of protein around his training. "I take the Optimum Nutrition pre-workout before I work out, and drink water, as well," he says. "Once I finish my workout, I'll have my protein shake along with Stryve beef sticks. That's something I'm usually snacking on throughout the day, just to get an extra bit of protein. I'm a bigger guy, you know, and I burn a ridiculous amount of calories a day. So I feel like it's really important for me to have multiple sources of protein. A lot of people just do a shake, but that extra type of snack really helps keep my protein up."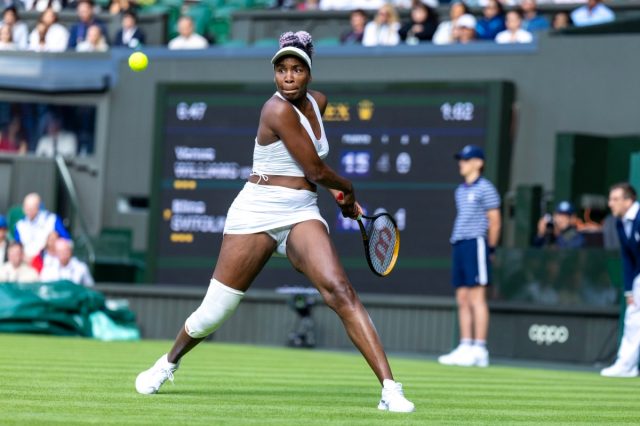 Venus Williams, 43, follows a mostly vegan diet. "I've stuck to a plant-based diet for over a decade now and have never felt better," she says. "It gives me the energy to perform my best throughout the day and keeps me feeling at the top of my game because I make healthier choices all around. Now, ten years later, I have finally discovered a healthy balance. I still eat mostly plant-based foods like vegetables and plant-based protein, but I'm not always perfect. It's important to treat yourself from time to time!"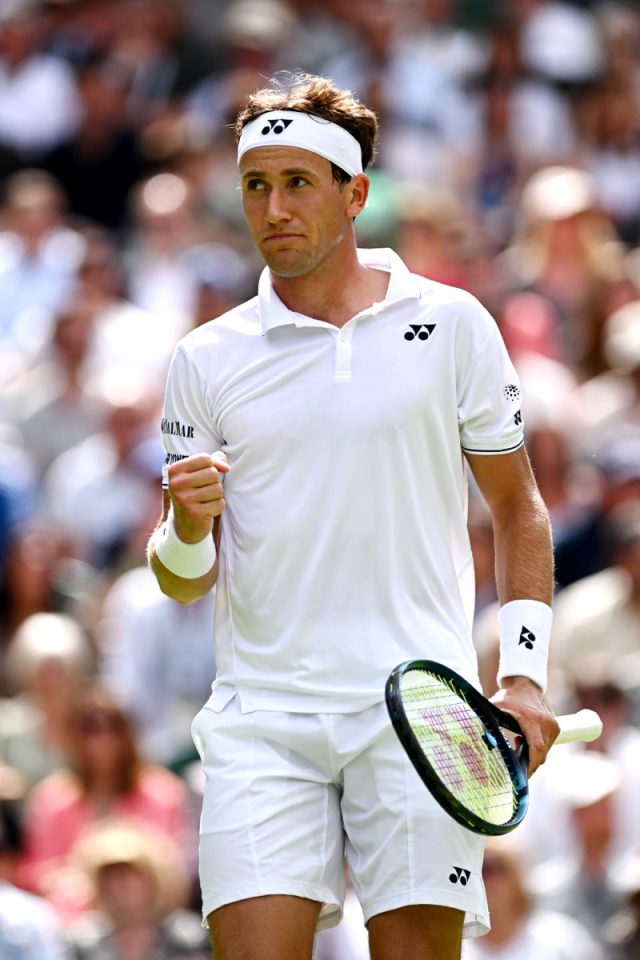 Casper Ruud, 24, enjoys the same meal before a match. "I always eat the same for lunch or dinner before a match," he says. "I eat a very simple, plain rice with chicken, some olive oil and salt. It seems like a smart thing to do, it's quite easy and some good carbohydrates if I have to play a long [match]. It's not too much flavor obviously, that's why I add a little bit of salt. Salt is also good for sweating a lot, which I do. I think we found a good way to do it before matches."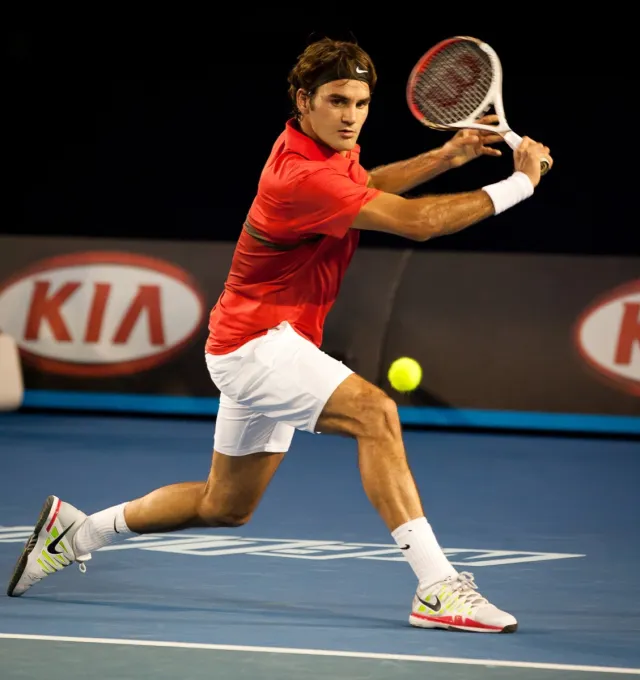 Roger Federer, 42, is another athlete who swore by pasta for fuel. "I try to eat in a balanced way and try to experiment with different foods on days I don't have to play in," he said. "I am a lover of Italian, Japanese and Indian restaurants, while in winter, I like fonduta and raclette a lot. Two hours before every match, I eat a pasta plate with light sauce, and I don't say this only because now I am in the Barilla campaign. I have been doing it for 20 years, that's why this partnership is real."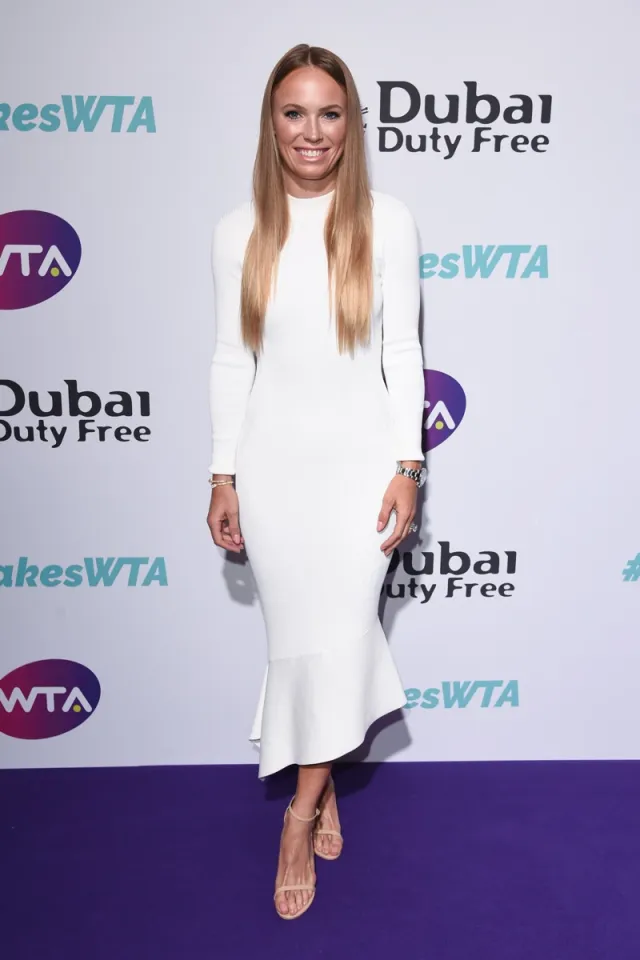 Caroline Wozniacki, 33, splits up her workouts between cardio and weights. "For me, it was always more cardio, and then a little bit of lifting," she says. "But now that I'm older, I'd say it's 50-50. That's to make sure that my body stays strong and I can prevent injuries. I'm a big runner, but my body can't take as much of the pounding, so I've had to cut down on that a little bit. Now I use the elliptical, the bike, the StairMaster—all sorts of things to get my heart rate up and save my body."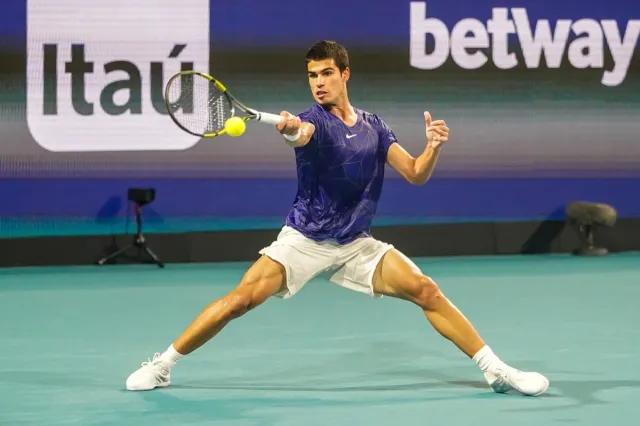 Carlos Alcaraz, 20, adapts his training to his schedule. "It really depends where I am in the world (as I travel a lot)," he says. "Sometimes I like to change it up, but wherever I am, I like to keep breakfast fairly light. Perhaps some fruit, toast, maybe some eggs… Coffee, always! When I'm on the court, performance is all that matters, so I try not to think too much about how I look. Off the court, I'm still experimenting. I try to keep it fairly simple, but it's fun to try different things."
Justine Henin, 41, focuses on stretching when training every day. "I work a bit differently," she previously said. "It's true that I'm lighter than in the past. I'm still working pretty hard, but in another way. I work a lot on my endurance, a lot on my stretching. That's why I'm getting more flexible. On the weights, we are doing something different. I still work on my power, and I'm still as quick as I was before. I do a lot of foot drills, these kind of things. We change a little bit the way to think about my preparation. That is going well, even if in the past I got many good results, too. The most important thing is that I stay healthy. When I'm healthy, I can play and I have good results, so that's pretty good."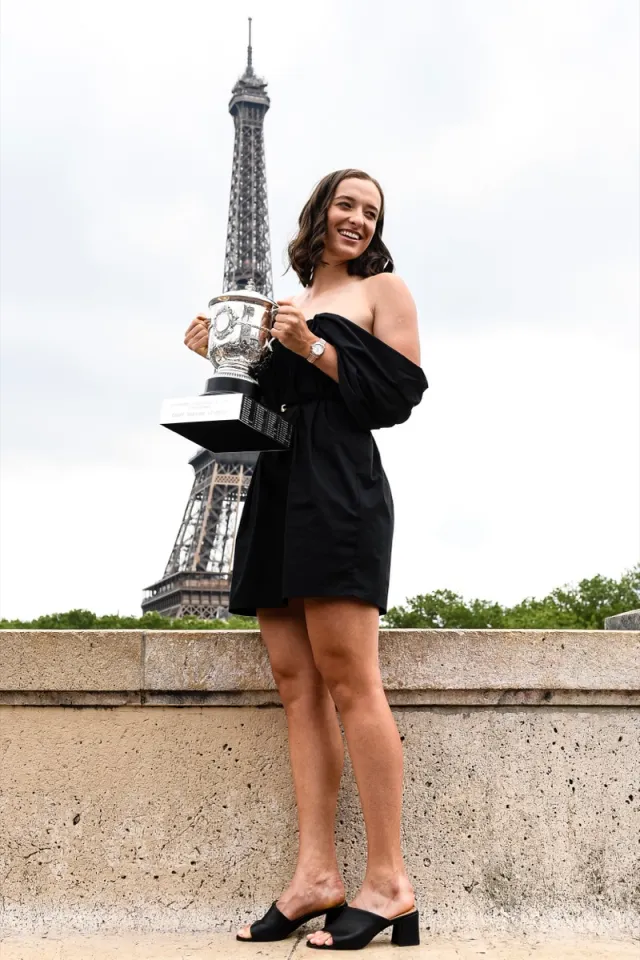 Iga Swiatek, 22, allows herself real time off from training. "You have to see how you feel and adjust the time that you spend and the activities that you need," she says. "Like after Madrid, it was great for me actually not to be in that competition mode. I had two or three days and I went sightseeing. I didn't really think about tennis. I could eat only pasta and not think before every meal if I'm eating enough protein or whatever. But then you just know that in two days you have to come back. So it's not like a full reset, but you need those little moments to just have energy till the end of the swing."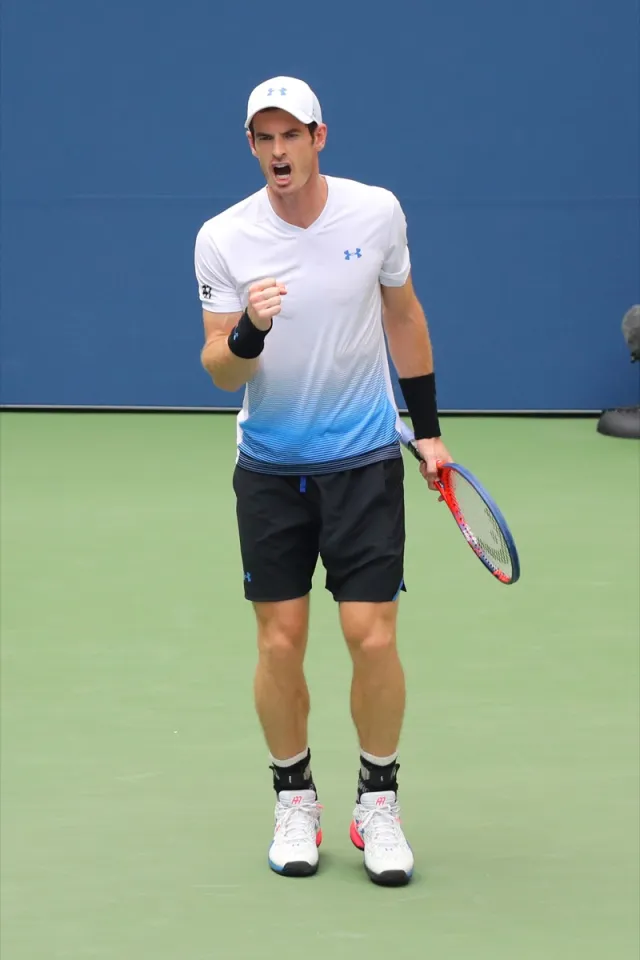 Andy Murray, 36, avoids alcohol when he's training. "Obviously, I don't drink alcohol," he says. "Before a big match, I do a lot of preparation on my opponent and how I am going to play my game against them. I always eat an hour to an hour and a half before I am due on court and usually have something like chicken with rice and then I have physio and warm up with my team to make sure I'm ready to go mentally and physically as soon as I step out on court."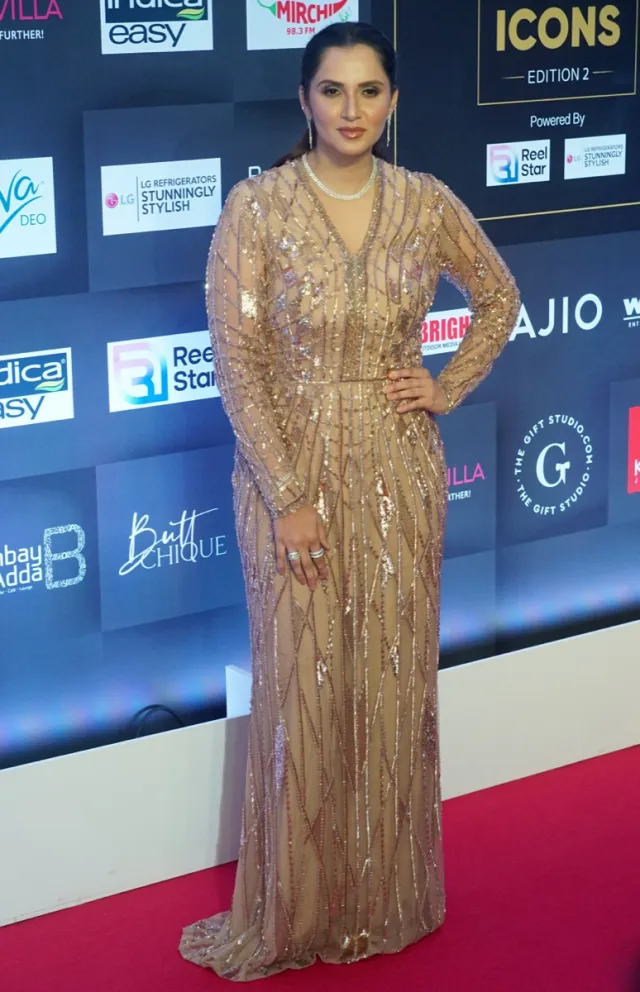 Sania Mirza, 36, fuels her training with carbs. "When you are playing, you eat a lot of carbs," she says. "We load up on carbs because you are playing and you need that energy. When we are training in the off season, we try to cut down on the carbs and try to eat more protein."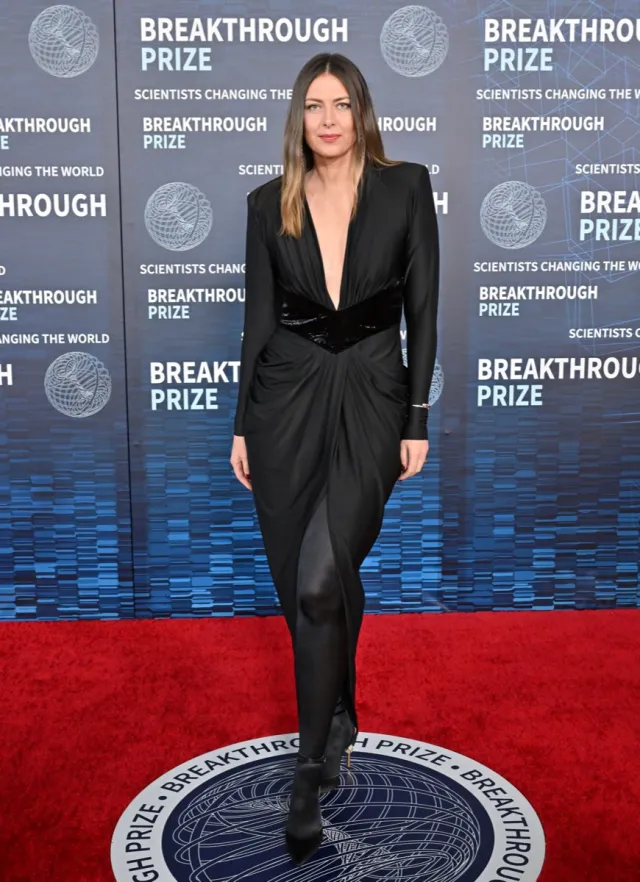 Maria Sharapova, 36, loves running and Pilates. "I train five or six times a week for six hours a day with my trainer, Yutaka Nakamura, or one of my coaches," she says. "Playing professional tennis requires major dedication. If you take more than three days off, you can start to lose lean muscle. Weekly sports massages and baths, both ice and hot, help relieve my tired muscles. I add Epsom salts and lavender essential oil."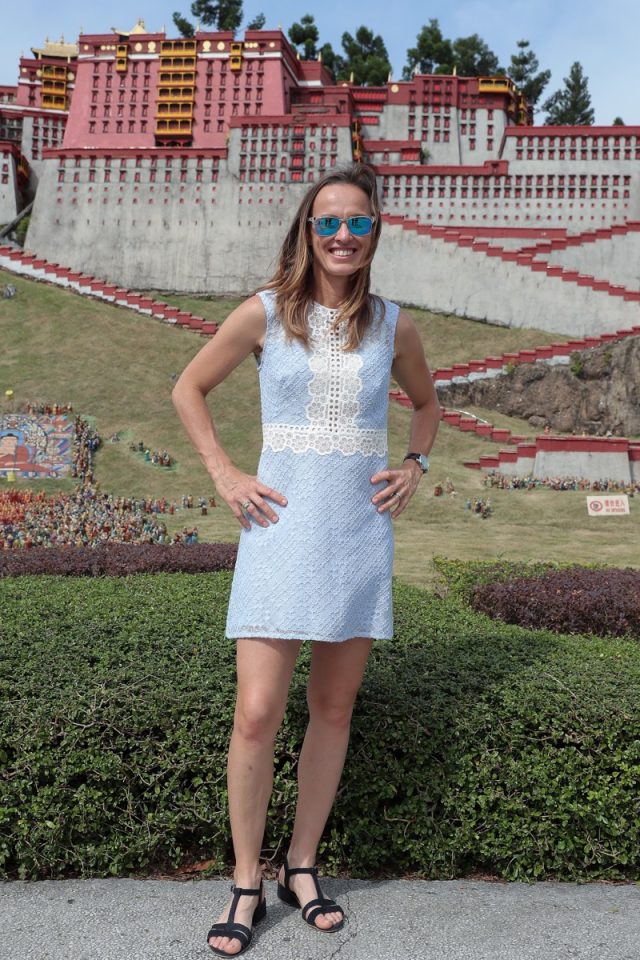 Martina Hingis, 42, does yoga to relax from training or to warm up. "I find some dynamic stretching using resistance bands and exercises such as squats and lunges are good to start with as they warm the body up," she says. "I also like to do yoga and Pilates when I get the chance. Try and build yoga exercises such as the downward dog and sun salutations into your warm up routine to keep your body supple."
Ferozan Mast is a science, health and wellness writer with a passion for making science and research-backed information accessible to a general audience.
Read more
---