The Fall of the House of Usher Star Kate Siegel Shares Swimsuit Photo
Prepare for "chaotic evil mess".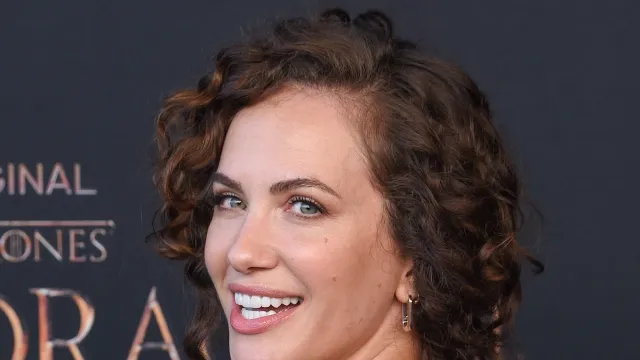 The Fall of the House of Usher star Kate Siegel is supporting her peers during the ongoing writer's strike that has the entertainment industry on pause at the moment. Siegel, 41, posted a photo of herself posing in a bathing suit in a blue swimming pool, tagging photographer Elisabeth Caren in the shot. "Do SAG next," she captioned the post. "It's you, it's me, it's us," commented the official Instagram account for The Fall of the House of Usher. Siegel works hard while raising three children—here's how she does it.
Siegel enjoys making mocktails at home as part of her sober lifestyle. "From a dietitian's perspective, functional mocktails, or really any mocktail, are still an ideal substitute for alcohol," says registered dietitian Ashley Dawson. "They are a refreshing way to hydrate and incorporate antioxidants, which is health positive. They allow people to avoid the negative side effects of alcohol and promote the sober curious movement."
2
Grounded By Breastfeeding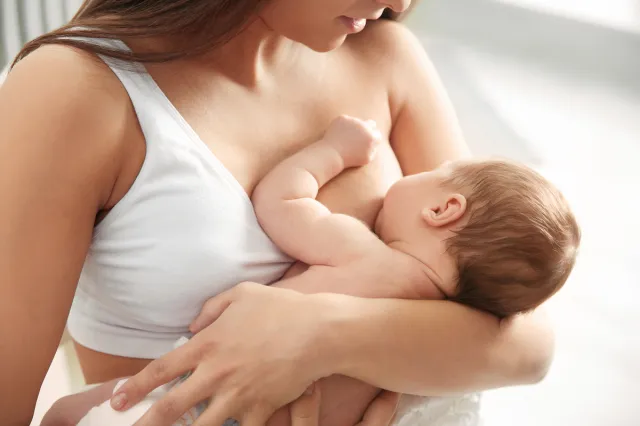 Siegel says breastfeeding her daughter during the filming of The Haunting of Hill House made her a more capable actress. "We feed every three hours," she said in 2019. "It's good at creating perspective. When you start to get frustrated with work or if you feel like you're not doing a good job, you've got the grounding force, your family there. And you can't spend a lot of time staring at your own bellybutton, you know? So for me, it gives me the freedom to play. It gets me out of my head, and it makes me a more capable actress, I hope."
Siegel says fans of her previous work are in for a gory treat. "In every Flanagan film and TV show I've been on, the experience takes the shape of the story we're telling," she says. "The Hill House set felt like a family. There was infighting and love and passion. The Midnight Mass set felt like a long meditative journey full of love; it felt like decades of understanding. The Fall of the House of Usher is a bombastic, chaotic evil mess. It's buckets of blood. It's so much fun to do. The characters are all turned up to 11, and it's like nothing anyone has ever seen. But something kind of lurching and evil is making its way through all of us."
4
Reading and Human Rights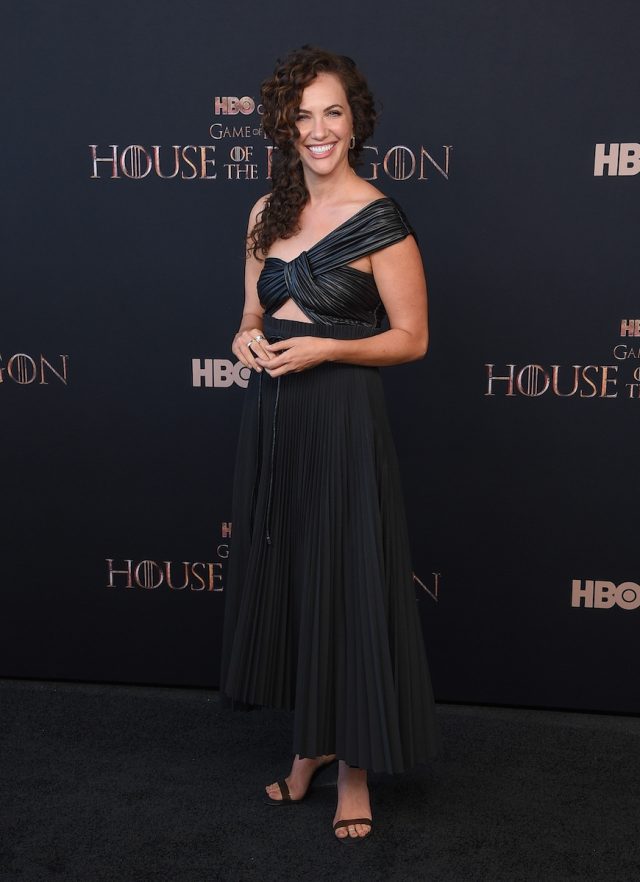 Siegel says she is always reading. "Just anything I can get my hands on," she says. "And I got really into nail art during the pandemic and that stuck around. Just painting tiny odd things on my nails with little brushes. Oh, also trying to, ya know, keep the world safe for my children. [Things are] deeply flawed and it's not really working well, and that can't be ignored. It's overwhelming, there is so much that needs to be done to protect our basic human rights, and I would rather ignore it all and play Candy Crush, but I try not to let perfect be the enemy of good. Just do something whenever I can, and don't ever stop. Be the little drop of water that, over enough time, can eventually break the rock. And never shut up about the truth. To be fair,  I'm not the shutting-up type."
df44d9eab23ea271ddde7545ae2c09ec
Siegel has picked up a few beauty tips and tricks throughout her career. "I am a sucker for good marketing, but our special effects makeup artists actually know the best tricks for protecting and repairing skin because they are up close and personal with skin being put through all kinds of drama," she says. "They turned me on to a cream called EDAP — it's not from a fancy brand, and you can get it at makeup artist supply stores or online — and it is so healing and moisturizing. They also got me sleeping in a thin but slimy layer of Aquaphor; my husband thinks it's hilarious, but it really helps me wake up all glow-y and bouncy. Sometimes the simplest things are the best. Other times I spend all my money on Micro-Needling and La Mer. Balance, ya know?"
Ferozan Mast is a science, health and wellness writer with a passion for making science and research-backed information accessible to a general audience.
Read more
---