The Fall of the House of Usher Star Paola Nuñez Shares Swimsuit Photo of "Pura Vida"
She wants to be Lara Croft.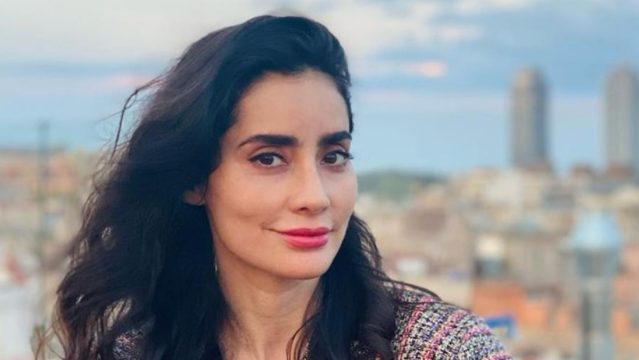 The Fall of the House of Usher star Paola Nuñez visited beautiful Costa Rica at the end of summer and took some gorgeous pictures while she was there. Nuñez, 45, shared a sultry shot of herself posing in a spa while wearing a black bikini and white cover up, tagging cinematographer Federico Verardi as the photographer. "#nosarabeach #travel #puravida⛱️ ," she captioned the post. "Welcome to Costa Rica Pura vida!❤️" a fan commented. Here's how Nuñez stays fit, and what makes her happy about work.
Nuñez loves lifting weights and using resistance training machines. "I am naturally really skinny and because of that I was bullied in high school, so I started doing weight training since I was 16 years old," she says. "I mean, I got really obsessed with muscles. I wanted to grow. Actually, I worked as an aerobics instructor for a couple of years in my hometown Tecate, Mexico. After a lot of hard work I finally accomplished the body that I wanted. I was ripped!! Funny enough, when I moved to LA, 4 years ago, my muscles were being a little bit of an obstacle. I was not booking and my managers told me to lose muscle mass. I did, and started booking after that."df44d9eab23ea271ddde7545ae2c09ec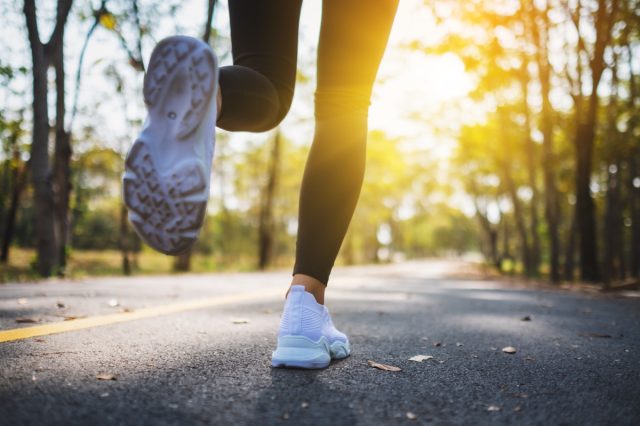 Nuñez's athletic prowess served her well on set. "I still workout of course but I don't kill myself at the gym," she says. "I stay in good shape, I run a lot now. In Bad Boys I had a scene in which I had to run really fast to catch up to a moving camera that was moving in front of me. After the first take everyone came to see if I was ok, if I needed oxygen or something. They couldn't believe that I could run that fast and that I was not even out of breath. They were so surprised, that I was surprised too at their reaction. I guess I AM in good shape, better than I thought. We had a lot of fun action scenes that I really enjoyed."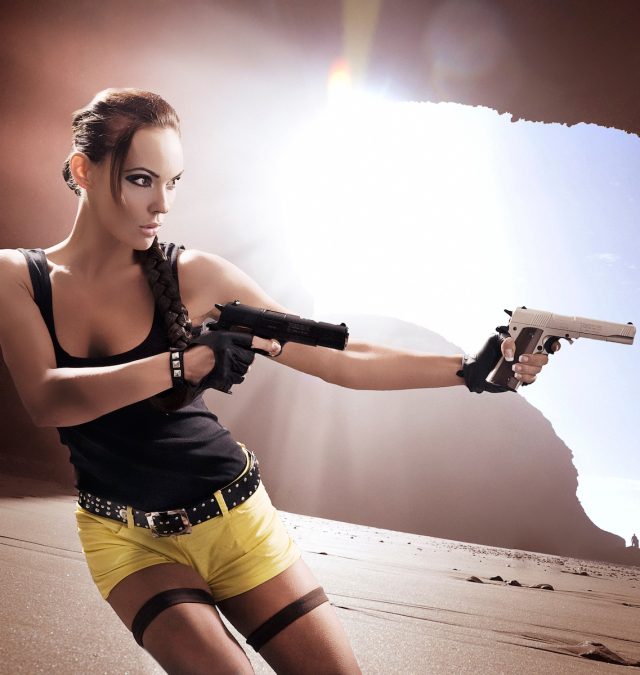 Nuñez loves playing tough female characters. "I've always been inspired by strong, independent women," she says. "Usually women are represented as submissive victims, especially in Spanish Telenovelas, so I am encouraged to become a strong woman and take on more bold roles. I want to see more super women! I would love to play an action heroine, like Lara Croft. This is the perfect strong and powerful woman archetype that I admire and aspire to be, both professionally and personally. I love the high intensity and physical element that action roles demand."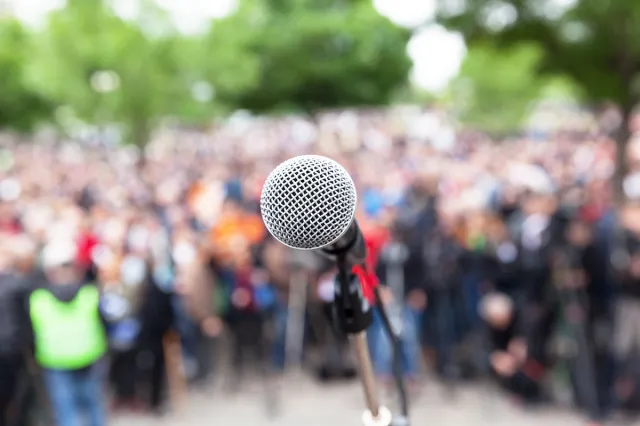 Nuñez says her role on The Purge reminds her of how intolerant society has become. "I think the theme of this decade is intolerance in general, and I think that's why The Purge is so important right now," she says. "It's such an interesting movie, such a subject to touch, like how intolerant we are, feeling so much separation between us that we can't even sit down and say, 'I don't understand but I get it.' But now you can't sit down with friends and have a normal conversation without it being super-heated up…politics, right?"
Nuñez has advice for those trying to break into the entertainment industry. "I love being able to create something and see it on screen as a finished work," she says. "After all the stress and obstacles you face, being able to capture magical moments while filming then relive them after it's all said and done, by watching them. It's an incredible feeling of achievement. You have to be strong in this business. A career in Hollywood will tempt your insecurities and emotions. You will be forced to confront yourself like never before. All that you don't like about yourself will be brought to the surface, so that you can change, improve, and grow as a person and as an artist."
Ferozan Mast is a science, health and wellness writer with a passion for making science and research-backed information accessible to a general audience.
Read more
---