The Good Wife Star Cush Jumbo Shares Swimsuit Photo of "Little Green"
There is nothing she can't do.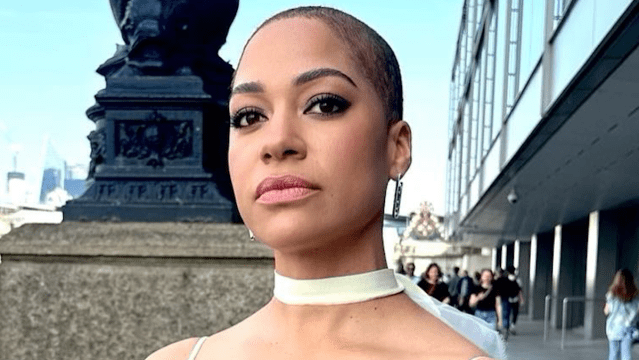 The Good Wife star Cush Jumbo works incredibly hard, so when she gets a chance to relax the artist absolutely makes the most of it—and lucky for us, she shares those moments on social media. Jumbo, who played Lucca Quinn on the show, posted a picture of herself soaking up the sun in a green bikini, looking content in the sunshine. "Little Green," she captioned the post. Jumbo is incredibly honest about what it takes to be a parent while working all the time—here's how she gets balance in her life.
Work is something Jumbo feels defines who she is, and she would never give it up. "[Work] is not something I could ever compromise on, and alongside that goes being a parent," she says. "I love being a mum, but it's also why I'm not going to have any more children. Because I know what I can handle, and it means I can give appropriate time and love to my son, to my husband, and to the job that I love."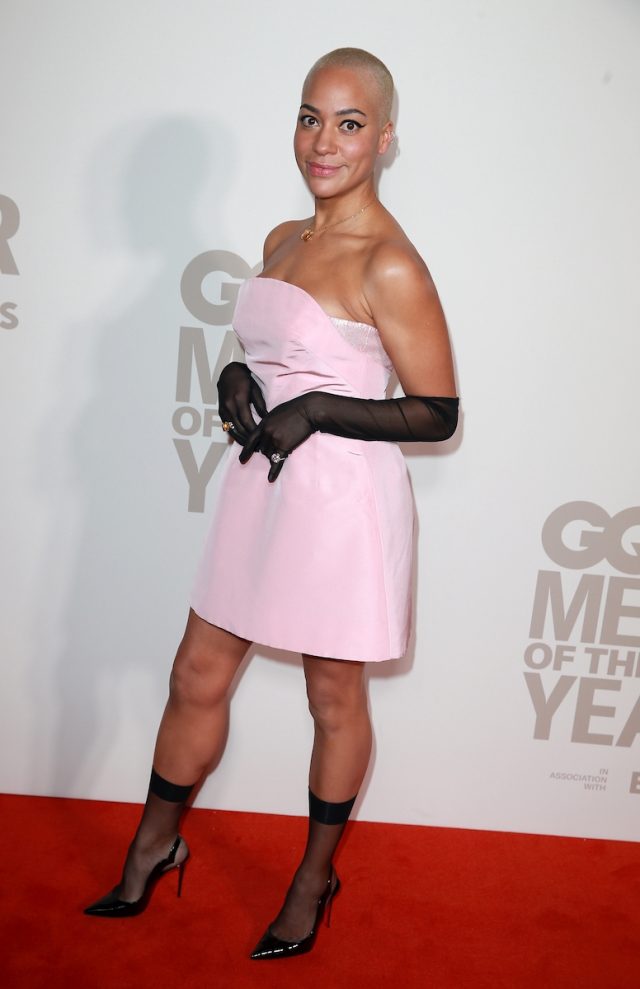 Jumbo has no interest in trying to achieve some mythological standard of having it all. "The idea that you can 'have it all'? Have five kids, and cook the dinners, and do the laundry, and paint the house? To me that is an expectation some people can fulfill… I can't fulfill it," she says. "We all need to find our level of expectation, rather than comparing ourselves to others. Because then you're happy, you're content."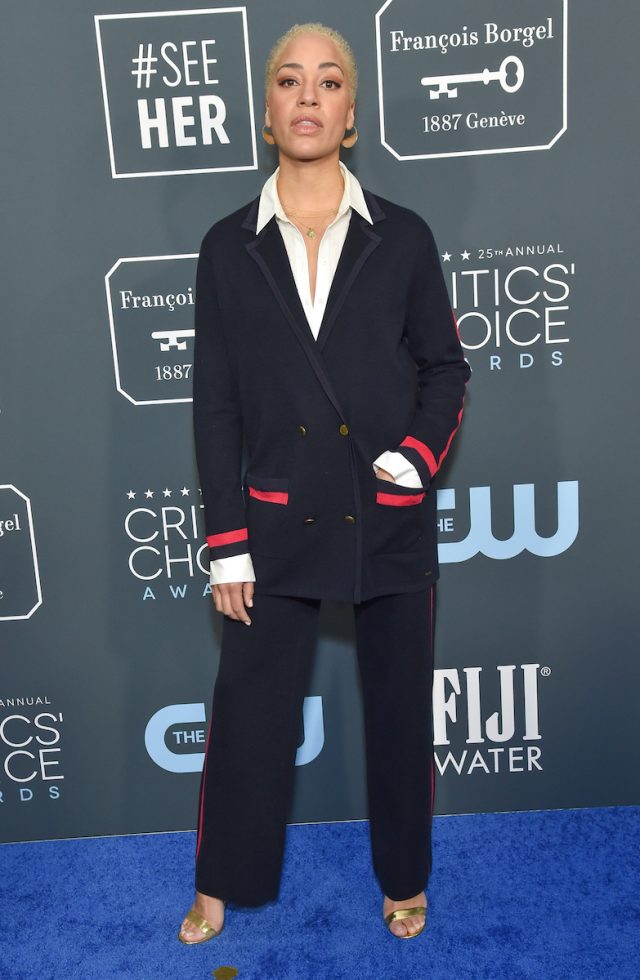 Jumbo is realistic about what it takes to be a working mother. "I think what I have learnt is that everything costs something," she says. "I do not prescribe to this idea of the perfect mother, or the woman who can do everything. It is literally impossible, and the pressure that you put on yourself is not sustainable. Sometimes I can give 100 per cent to being a mom and being around and present, and at other times, when I'm working, I can't. But if I concern myself with the mother part of it then I am not going to do my job properly. And it is the same when I am writing, or when I am traveling, or having to do other things for work. But ultimately, I feel like working allows me to be more of a whole person, and the more of a whole person I am, the better mother I am."
Jumbo's down time is spent enjoying quality time with her family, avoiding screens and just having fun together. "We do 'no-tech Sundays', so we use the record player, then dance around," she says. "Food, music, Max and Sean. Prancing around, building a den. That's my ideal; that's a perfect day for me."
Jumbo can't imagine doing anything other than being an entertainer. "I have been on stages for as long as I can remember," she says. "I was definitely an attention seeker – I am one of seven children, and there is never enough attention to go around, so maybe, even subconsciously, I was absolutely loving that people thought I was good at something and wanted to come and be in the front row. But also, I always really loved language and poetry, and writing stories and telling stories, and that kept going and going through my younger years. You know, writing shows, and poems and songs… So, I guess it all rolled into one. I really, really enjoy pretending to be other people, and taking on another skin, becoming somebody else. This is all I ever wanted to do for a job, to be an actor. I mean, with a name like Cush Jumbo I don't know what else I was meant to be!"df44d9eab23ea271ddde7545ae2c09ec
Ferozan Mast is a science, health and wellness writer with a passion for making science and research-backed information accessible to a general audience.
Read more
---