The Office's Mindy Kaling Shares Swimsuit Photo as "I Love Bikinis"
She's totally a model now.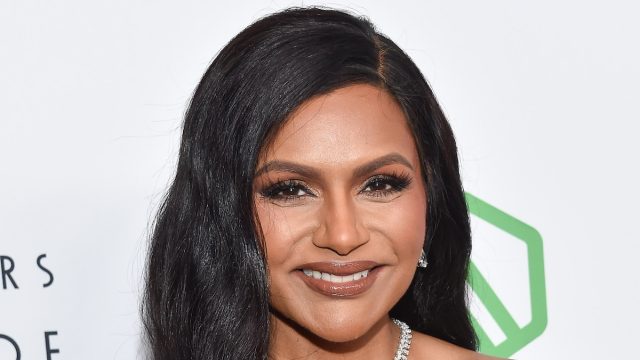 The Office star Mindy Kaling is modeling swimwear and living her best life. The actress and writer shared a gorgeous picture of herself posing on a sun lounger, wearing a dark green bikini with matching shoes and a cover up. "I love bikinis on other people but I'm sometimes nervous about wearing them myself. That's why I loved this Amor Top and Bottoms from my collection with @andieswim. There's enough coverage without seeming overly modest. If you've been wanting to try a bikini but are hesitant maybe give these a try. The material is so comfortable, and I love a 'darker' non-black color for bikinis. (This is Dragonfly! 🐉🪰)," she captioned the post. Here's how Kaling is thriving at 44.
Kaling's attitude to health has changed over the years. "I think my definition of wellness and beauty has evolved over time," she says. "In my twenties, I was definitely someone who thought that beauty was completely divorced from wellness and beauty was about the gaze of other people and trying to live up to that. And, also, a fun self-expression tool for myself. But there is no beauty without wellness for me now, at my age. If I eat badly, if I'm using the wrong products because I'm rushed, if I don't take care to do the steps… So much of what makes me healthy is also, at my age, [what] makes me beautiful. I think they're very interrelated now."
2
Protein and Vegetables For Weight Loss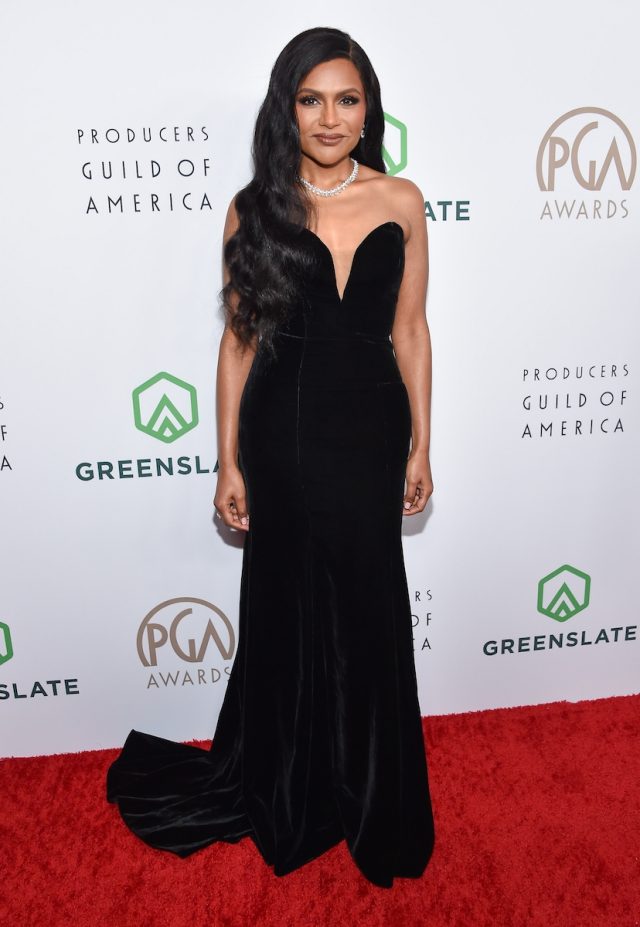 Kaling focused on consuming protein and vegetables to lose weight. "I had my son in the first year of the pandemic in September 2020… It was this almost extended maternity leave. I wasn't going to be on camera, the studios were shut down," Kaling explained. "After I had my daughter I had to shoot a movie like two months later, so I was very much like, 'Just give me grilled salmon and sautéed spinach. I'm going to eat that for three months.'"
Kaling is obsessive about skincare and clean skin. "So what I always do [first] when I take off my makeup is I use a hot washcloth, so I'm not using my expensive products to take stuff off that could have just been taken off with a cloth," she says. "Then I'll do some kind of an oil-based makeup removing balm. Or if it's not oil-based, it has that smooth, creamy feeling to take off most of my makeup. The one that I've been using these days is the Drunk Elephant Slaai. I also really like the Augustinus Bader cleansing balm. That one's pricier so that'll be like, if someone gives that to me for a gift for Christmas, my birthday, I'll use that one."
Kaling follows up her cleansing routine with an exfoliating powder scrub. "So every stitch of makeup is off my skin," she says. "I don't know whether this is some phobia I have, but the idea of going to bed with even a drop of makeup on is gross to me. So I do a double cleanse and then I'll tone my skin and that's when I put the [Unspotted 4X] serum on. I'll wait a couple of minutes, send a couple emails, go do something with my kids, come back and put on a really moisturizing moisturizer, a little eye cream sometimes. I often forget eye cream and then go to bed."
5
Taking Control of Her Diet
Kaling took control of her diet after the pandemic lockdowns ended. "When the world started coming back a little bit I thought, 'This kind of eating what appears, not taking any consideration for what I'm eating is probably not the way to go,'" she says. "Honestly, I didn't really do anything differently. I eat what I like to eat. If I do any kind of restrictive diet, it never really works for me. I just eat less of it… I wish there was something more juicy or dynamic about the way that I've lost a little bit of weight, but that's the way I've done it."df44d9eab23ea271ddde7545ae2c09ec
Ferozan Mast is a science, health and wellness writer with a passion for making science and research-backed information accessible to a general audience.
Read more
---