The Rookie Star Melissa O'Neil Shares Swimsuit Photo as "Life Is Awesome"
Here's how she trains for her roles.
The Rookie star Melissa O'Neil celebrated her birthday this summer by spending time in the great outdoors. O'Neil, 35, shared a black and white picture of herself posing outside against a background of trees, wearing a black swimsuit and straw hat. "I spent the last day of this 34th year rising with the sun, hanging out with an old pine tree, sweating with friends, pushing myself in this awesome sword form, dipping in the river x2, eating in silence, showering outside, playing fun games and being around – learning from – excellent, inspiring human beings. In general – life is awesome. Rinse, repeat. Doing it all again tomorrow. Joyfully grateful. Xo," she captioned the post. 
1
Physical Training For Role
O'Neil started physical training for her role in Dark Matter. "Before filming began on the show, I started doing some physical training, but I already came into this job with some body awareness," she says. "I've been practicing yoga for some time and as a kid I did martial arts as well as sports. I think for the most part when it comes to stunt fighting, having a real fighters' background is a big asset, but what's also important is, again, having a sense of body awareness and a spatial awareness of who you're fighting against, so that everyone comes out of it safe as you work together to help tell the story."
O'Neil loves the camaraderie she shares with her costars on The Rookie. "It's really cool that you notice it, because we really feel it, and it's part of what makes coming to work every day such a joy," she says. "When I think about how much has happened in my personal life, and then I look at our show and the family we've built here, it blows my mind, because there is still the same type of excitement when we're on set together. I've been told by my other actor friends that other shows are different. After a period of time it gets a little old-hat, and there's disillusion between cast members, stuff like that. But with our show, it always still feels like the first day … well, maybe not the first day, but like, two weeks in, where we're all really liking each other, and saying, 'This is fun!'"
O'Neil loves the challenge and energy of theater. "Theater is a terrific environment to hone your storytelling skills as well as fine tune your performance, both of which I'm very grateful for and that I use in my prep process for this medium [of television]," she says. "Also, when you have a live audience, they are the last member of the cast, if you will. You can rehearse a show as much as you want, but you have no idea how that night will turn out until your final company member is in the house, and that's the audience. There's nothing quite like theater, and I love the challenge and joy of finding nuances and subtle differences that you can bring to your performance in order to help keep the piece 'alive and breathing' night after night."df44d9eab23ea271ddde7545ae2c09ec
O'Neil was serious about making her Dark Matter action scenes look legitimate. "I wanted to work on my fast-twitch muscles, I wanted her reflexes to be ninja fast," she says. "Her fight sequences are massive. Two is fighting all the time. At the beginning of the season it's very much something that happens automatically. It happens intuitively. Most of the time she is not sure what has happened or how it happened and she snaps back out of it and realizes in the wake of the chaos what she has done. In the latter half of the season, we see her embrace that as one of her tools."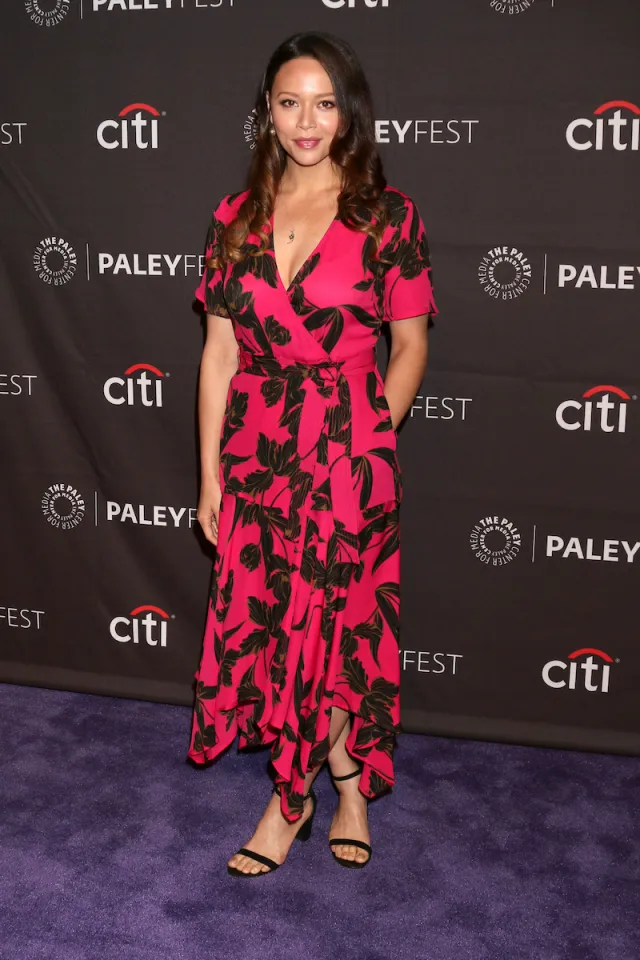 O'Neil feels closely connected to her character in Dark Matter. "As far as Two goes, she's not so far removed from who I feel I am, aside from all the ass-kicking and killing she does," she says. "Her essential moral core of who she is, or at least who Two believes she is before discovering her true identity, is very much in-line with who I think I am. So in that way, the character is not too great of a leap, and I think that may be why Joe, Vanessa and the rest of the [creative] team saw something in me. It amazes me that they took a chance on someone who never worked in television before to take on a role like Two, but I am truly humbled by it. I'm having such a good time coming to set every day and figuring out who this woman is and how to help tell her story as best I can."
Ferozan Mast is a science, health and wellness writer with a passion for making science and research-backed information accessible to a general audience.
Read more
---