20 Amazing TV Actress Bodies
Here's how they stay in shape.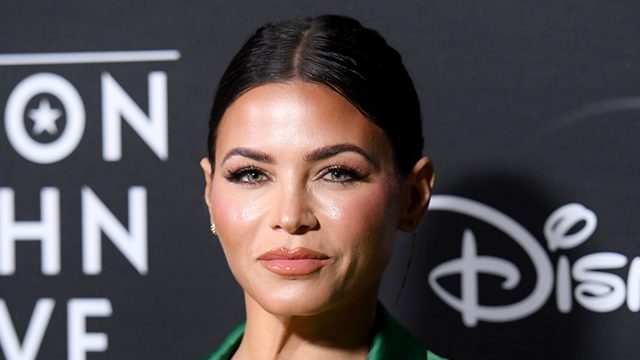 Get ready to be inspired by the incredible bodies and stories of 20 amazing TV actresses. From speaking out against societal standards to embracing self-acceptance and advocating for mental health, these women are more than just their on-screen personas. Riverdale star Lili Reinhart fearlessly shares her opinions, while Camila Mendes reflects on life's priorities. Madelaine Petsch stays fueled with a plant-based diet, and Bridget Moynahan emphasizes the importance of a healthy lifestyle. Explore the journeys of Jennifer Landon, Daisy Haggard, Amanda Peet, Missy Peregrym, and more as they discuss their wellness routines, career experiences, and personal growth. Get ready to be inspired by their resilience and determination as they navigate the spotlight and find balance in their lives.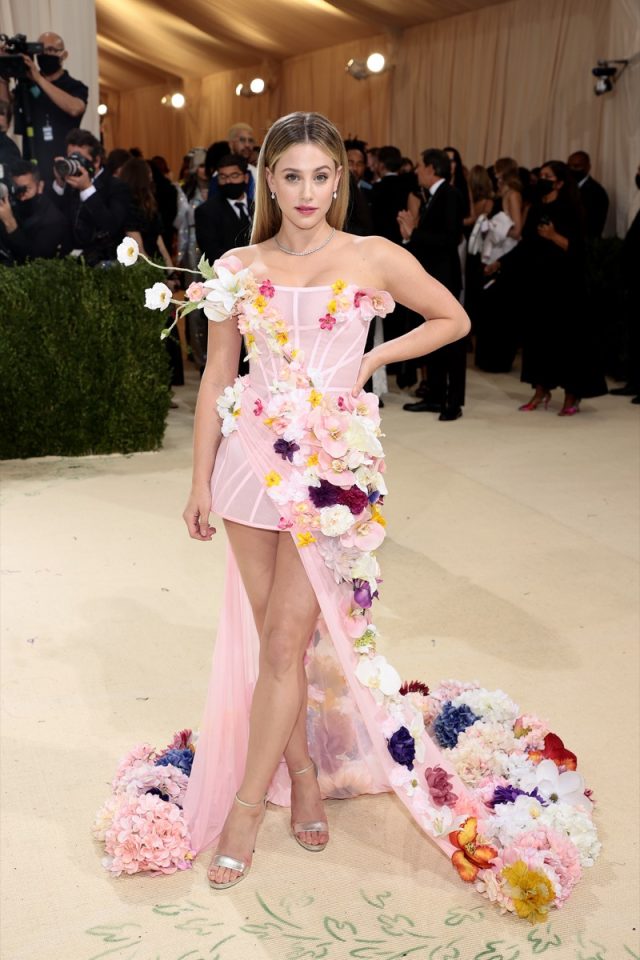 Riverdale star, Lili Reinhart, has no time for society's standards. She opened up about her reasons for speaking out in an interview with IndieWire. "Sometimes I do feel like a little bit of the black sheep speaking out," said Reinhart. "'Why is no one else saying anything about this?' Then I realize why they're not saying anything about it because the second I do, here come 30 articles saying that I'm 'slamming' a celebrity. I'm actually just sharing an opinion that is incredibly important to me."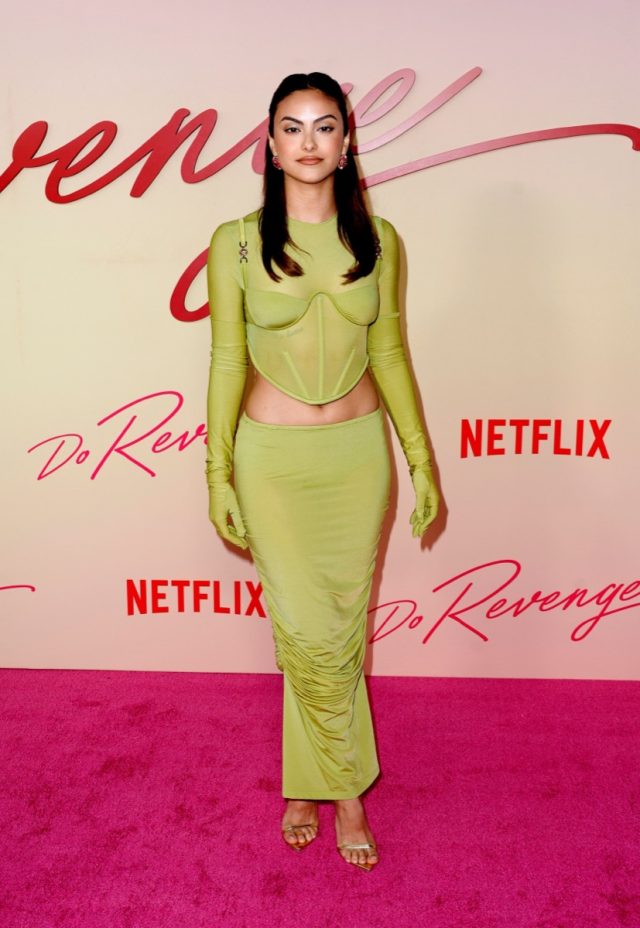 Riverdale star Camila Mendes is living a more low-key life. "I think before the pandemic, I was running a mile a minute," she told SELF. "And being forced to stop and take stock of my priorities was very life-changing. I think when something like a pandemic happens, it just puts everything into perspective, and you realize how short life is. You start to think about how you want to live it, and what you could do differently. So I think in many ways, I've reevaluated my priorities and started to sit with myself more. And I think a lot of people have done that. It's good.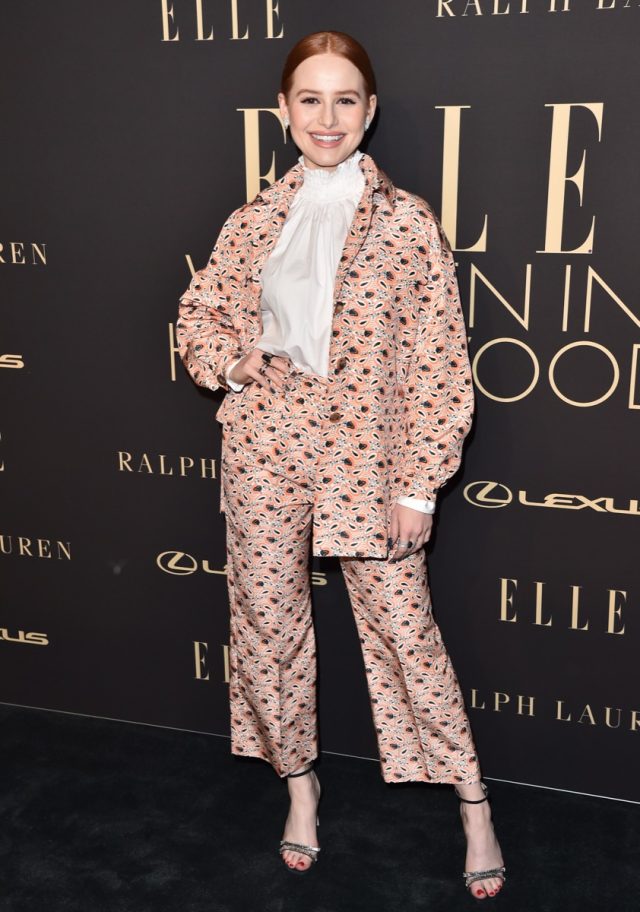 Riverdale star, Madelaine Petsch talked about her diet and workout in an interview with People. "I've been plant-based my whole life," she said. "Being vegan keeps my body fueled and running smoothly…I exercise for an hour and a half: a 2 to 3 mile run, and then muscle training…I'm not always able to plan ahead. My diet works for me because I can be very flexible about what I eat in a day."df44d9eab23ea271ddde7545ae2c09ec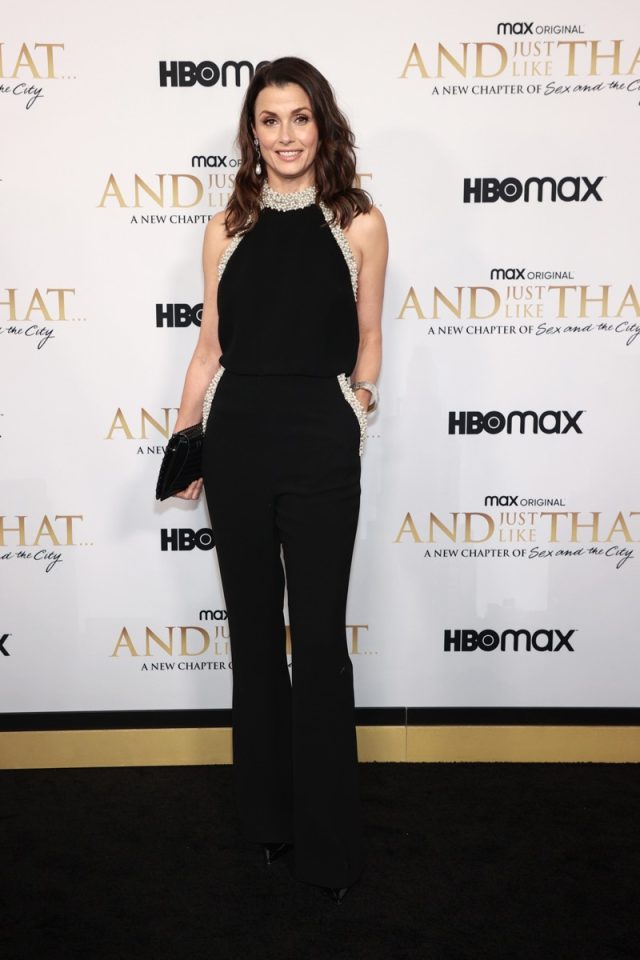 Blue Bloods star, Bridget Moynahan, shared her approach to fitness with Us Weekly. "I know everybody would love to hear about a secret pill or great cleanse," she said. "It's just going back to what we were taught in school … Eating and working out…I've just always been active. It's been part of my lifestyle my entire life. It's been instilled from my childhood."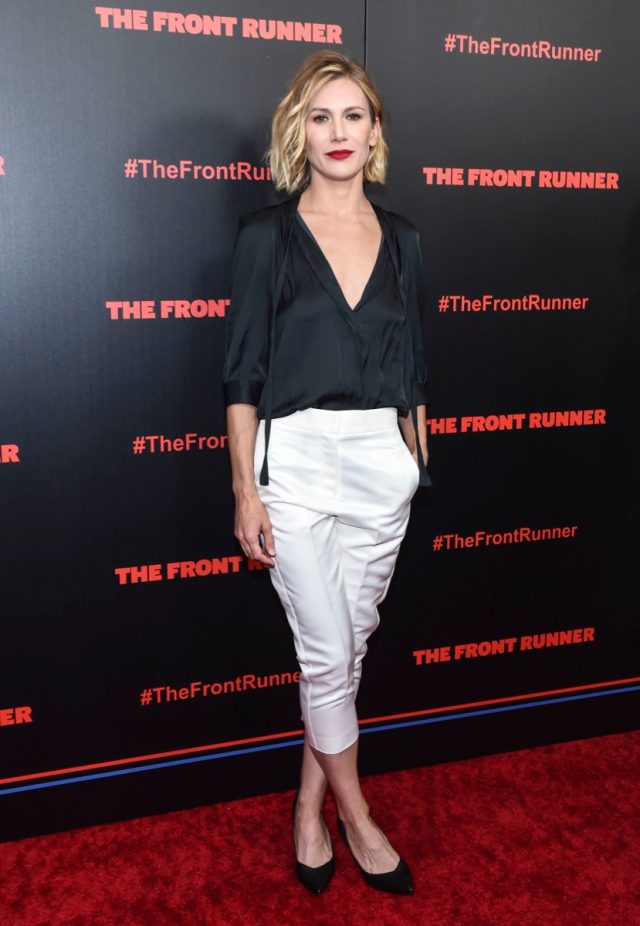 Yellowstone star, Jennifer Landon, is a big supported of PanCan. She shared why in an interview with Morning Honey. "When I would talk to my general practitioner about getting a genetic test or genetic testing for pancreatic cancer, they would sort of look at me like, 'I don't know what those tests are,'" she reveals. "So, it was more that a lot of doctors weren't really aware of the tests that I needed and that is where PanCan can come in. If you reach out to patient services with them, they can sort of hold your hand and guide you through that."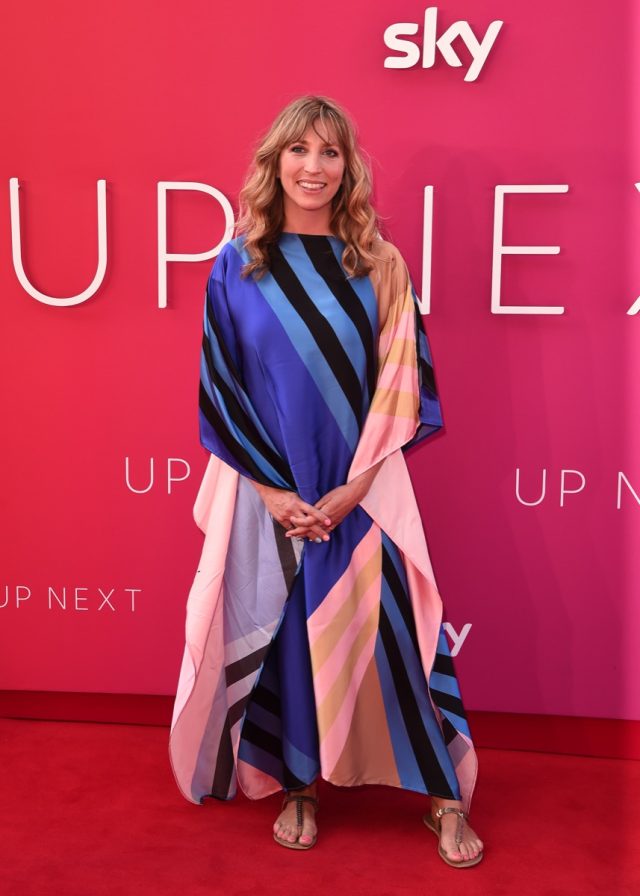 Breeders star, Daisy Haggard, opened up about motherhood in an interview with Grazia Daily. "Having children is liberating because, at the moment, nothing is as important, so that really helps me with big decisions and things that used to scare me. It helps me put those things in perspective. I used to agonise about my decisions regarding work, where as now it's really simple: is it worth not seeing the kids that day? [I feel like] my whole life, I sat in the flat in my pants and didn't achieve much and then
I had kids and suddenly had no time, was absolutely exhausted, and found myself achieving more than I had before, so that was a revelation. I think I had the luxury of too much time and not enough discipline. Now, when I'm away from them, I'm not going to waste that."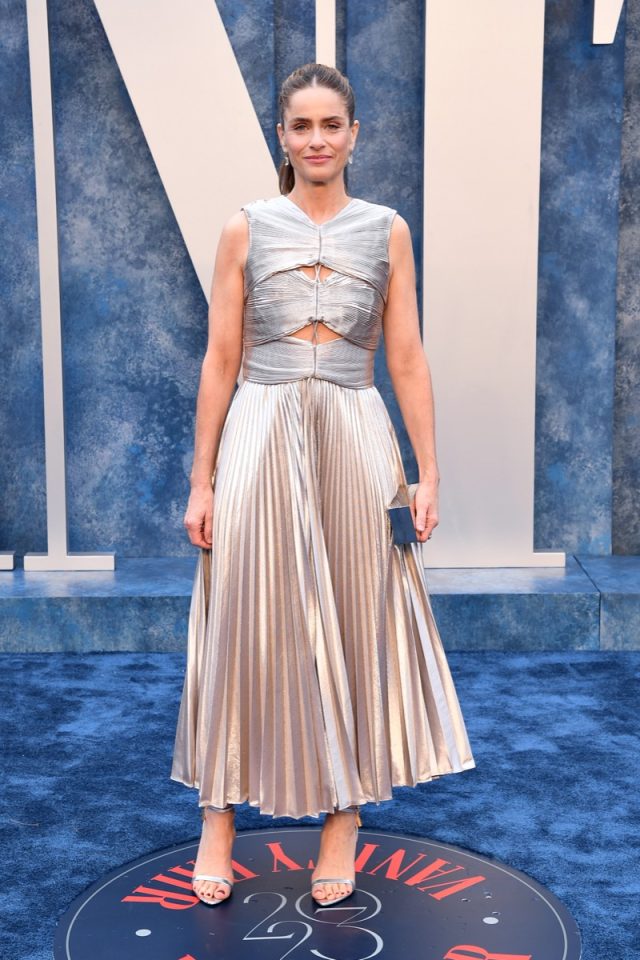 In a 2016 interview with Glamour, Fatal Attraction star, Amanda Peet, opened up about teaching her daughters healthy habits. "I have daughters, so I try not to have that calorie-counting mentality. I try not to expose them to that because I think girls should just play sports and not think about food until as late as possible."
FBI star, Missy Peregrym shared her skincare routine in an interview with Watch Magazine. "I really didn't have one until my facialist told me off, ha ha! So, now I use iS Clinical to help with hydrating and keeping my breakouts to a minimum. My three favorites from the line are the Reparative Moisture Emulsion, Active Serum, and Hydra-Cool Serum. I also love the Royal Oil Moisturizer from Bee Pure Apitherapy because it's super light and truly organic, and it's great at helping with dehydration from flying and changing climates. I even use it on my lips."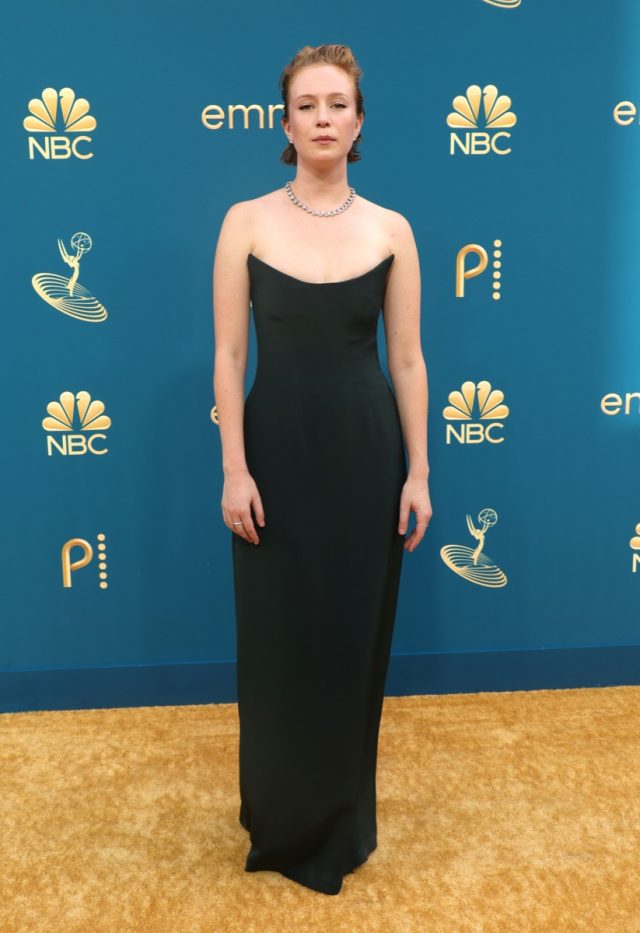 Hacks star, Hannah Einbinder opened up about her career in an interview with People. "I had to learn a lot on my own," she says. "There's no other way. I started open mics right after college and no one can prepare you for that. I was out there, going all over the city, every single night of the week after my coffee shop job, with like, an almond milk-soaked flannel. Failing and succeeding and failing and succeeding for years. There's really nothing anyone can do. You just have to do it. You have to be obsessed with it and addicted to it, and I certainly was."
Elizabeth "Bitsie" Tulloch currently plays Lois Lane on Superman & Lois. She shared some of her workouts in an interview. "I take private Pilates and gyrotonic sessions 2-3 times a week. I love Pilates because it strengthens my core and gyrotonics because it strengthens my back. I have minor scoliosis so I try not to run too much, and I've found that Pilates and gyrotonics are really effective ways of staying in shape without doing too much high-impact cardio."
Ghosts star Danielle Pinnock recently wrote an op-ed for The Washington Post about body-shaming. In it, she talked about the need to advocate for herself with doctors. "At 16 years old, I lost 50 pounds by living on protein bars and diuretics; I received celebration and praise. Then my father died, and in my grief, I gained twice the weight I'd lost. For decades, I struggled to reach an elusive number on the scale, binge eating and battling bulimia. I have tried every diet imaginable, including the notorious 'Weigh Down' scam, which encourages people to pray away their hunger. When I see the doctor, I must strenuously advocate for myself because physicians assume all my ailments stem from my size."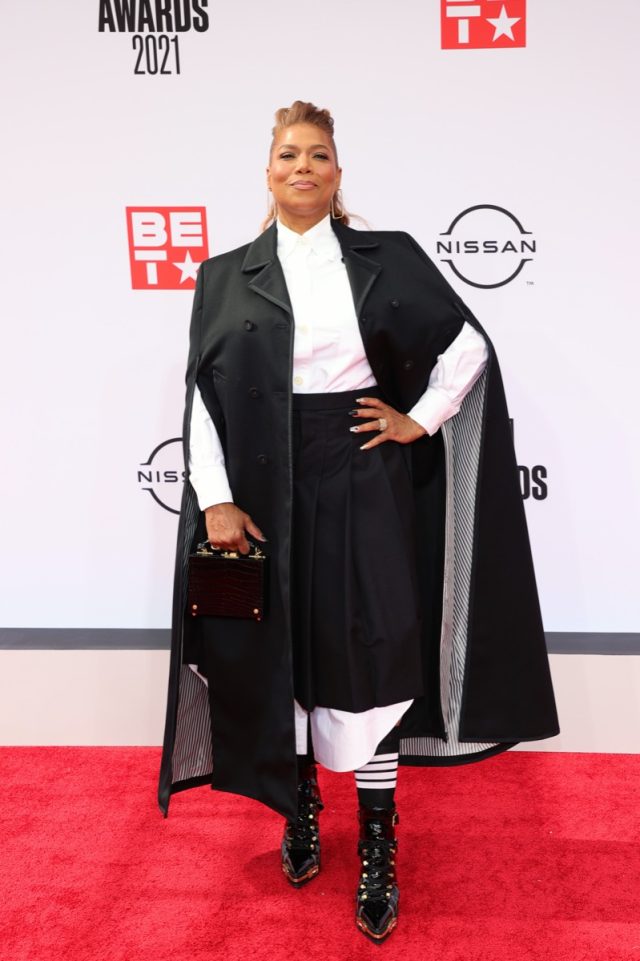 Queen Latifah has done a lot in her career. She currently stars on CBS' drama series The Equalizer. She opened up about how her health affects her career choices in an interview with People. "Health is most important to me. It's not about losing weight or gaining weight. When I want to lose weight, or gain weight, I know how to do it in a healthy way. So if I have to do something that is going to be completely unhealthy for me, then that's not the job for me. Someone else should have that job that's already there… It's called No."
During the COVID-19 pandemic, The Handmaid's Tale star, Amanda Brugel began cooking for her family. She shared one of her favorite healthy recipes with Fashion Magazine. "I'm mid dinner prep which is my second gift from COVID-19, because I did not cook before this mess. I would dabble. Reheat. Definitely dine out. Or, wait for my amazing mother to show up with foods. But, tonight I am making Butter Chicken with garlic naan and I haven't set anything on fire and it smells almost good."
Emily Osment is currently starring on CBS' Young Sheldon, a spin-off of The Big Bang Theory. In 2018, the final season of her previous show, Young & Hungry was airing. During then, Osment opened up about her mental wellbeing in this Tweet. "Special shout out to mental health. Your own sanity is so much more important than anything else. Weird seeing this season's young and hungry from over a year ago when I was 20lbs heavier and deeply sad. Get yourself right. Get yourself first. It all falls in line."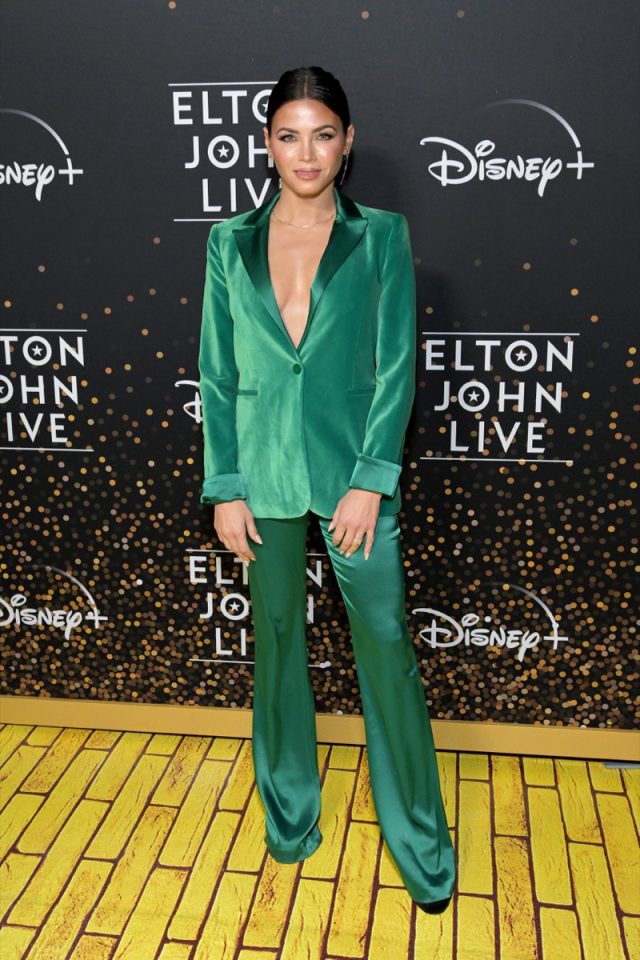 Jenna Dewan currently stars on ABC's The Rookie. She opened up about her diet in an interview with People. "I consider eating healthy a way of life because I feel better, plain and simple," she says. "I'm not a fan of dieting, which is why I choose to eat healthy most of the time. I keep it in balance, so I don't have to crash diet. When I want to splurge I allow myself and don't beat myself up — I just make a plan to eat extra healthy the next day or work out."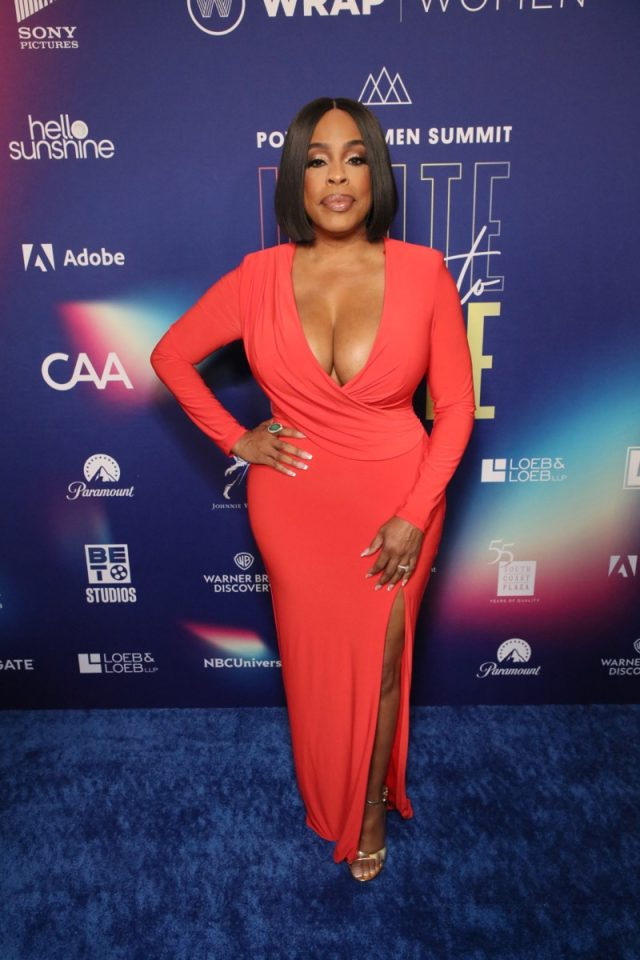 Niecy Nash has starred in several TV shows. She currently stars on ABC's The Rookie: Feds. Nash opened up about her self-care routine in an interview with Parade. "I do have a massage therapist come to me once a week. So that helps. Soaking in the tub with a glass of wine is always a good go-to. My children are always up for a good time. They make me laugh so much and so sometimes, if I can't get home to where they are, I'll send for them to come to where I am. And I purpose to laugh every day. I don't care what the day brings, I have to find a place for laughter and that really feeds my soul."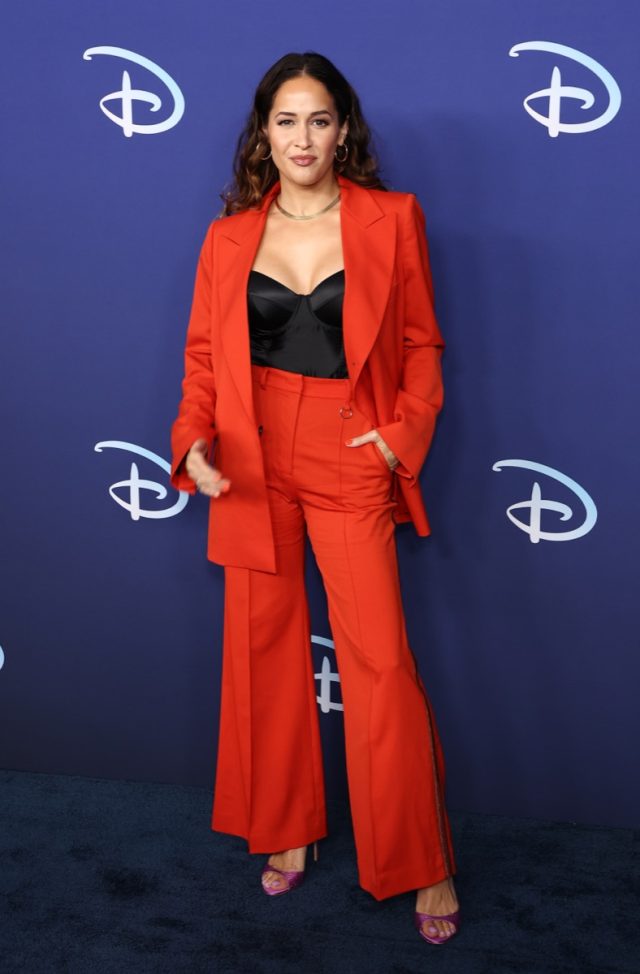 Jaina Lee Ortiz currently stars on Station 19. She opened up about some of her wellness routine in an interview with Hello! Magazine. Ortiz is an avid chef and shared some of her favorite recipes in the interview. "My cooking skills have leveled up tremendously. It's hard to pick a favorite, so I'll choose my top two –eggplant parm with roasted veggies and beyond meat patties with Sunja's spicy kimchi."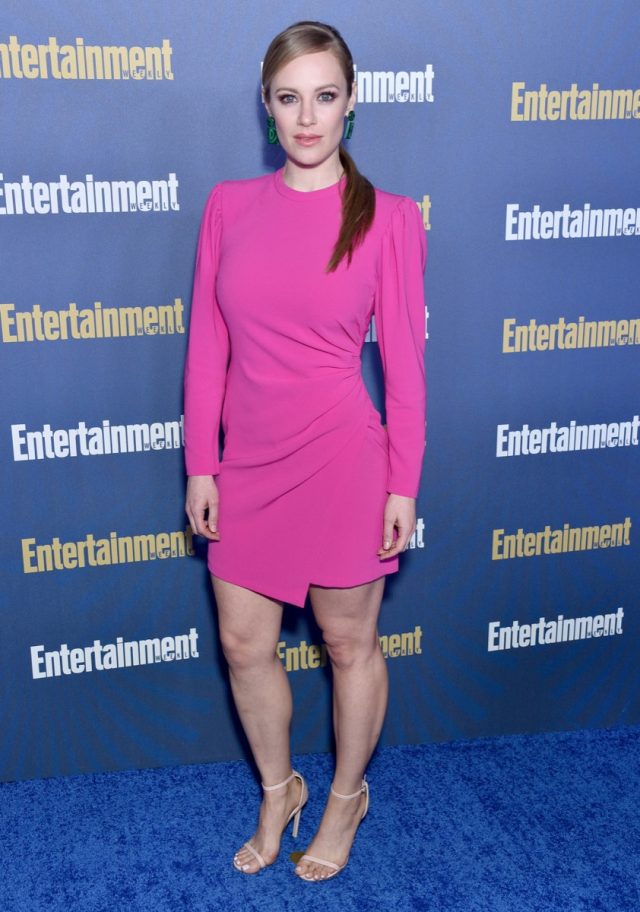 Danielle Savre plays a female fire-fighter on Station 19. She opened up about the importance of the role in an interview with StyleCaster. "I never saw a female firefighter on television before. Never. I watched 'Ladder 49' and 'Backdraft.' I loved those films. But never once did it cross my mind that I could do that. Now, when a teacher asks a little girl what she wants to be when she grows up, she can be anything. She can be a firefighter. She can be in the air force or in the marines. Girls can go to the moon now. This is doable."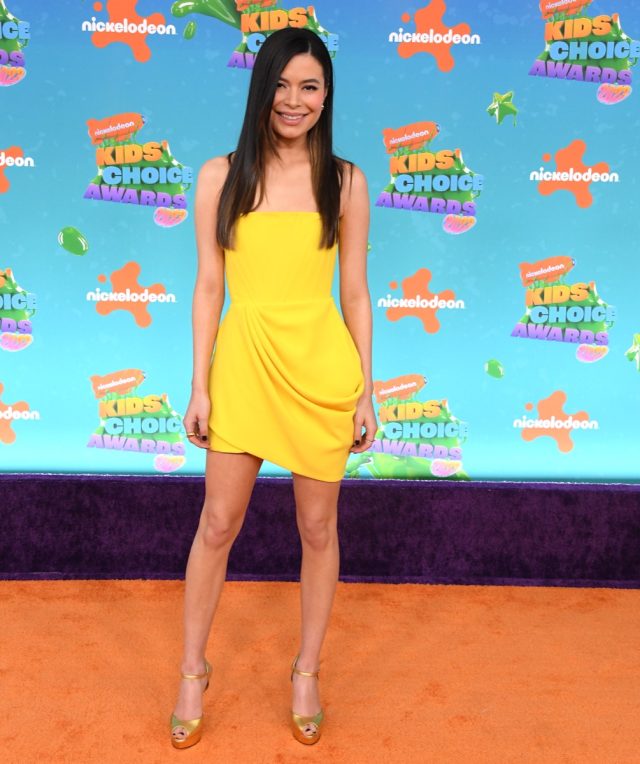 In a 2016 interview with People, iCarly star Miranda Cosgrove talked about her journey to self-acceptance. "I'm at a place where I'm like really comfortable in my own skin," says Cosgrove. "I don't worry anywhere near as much as I used to. When I was younger, I would just stress about everything and I wanted everything to go well so badly that I didn't really enjoy the moment enough."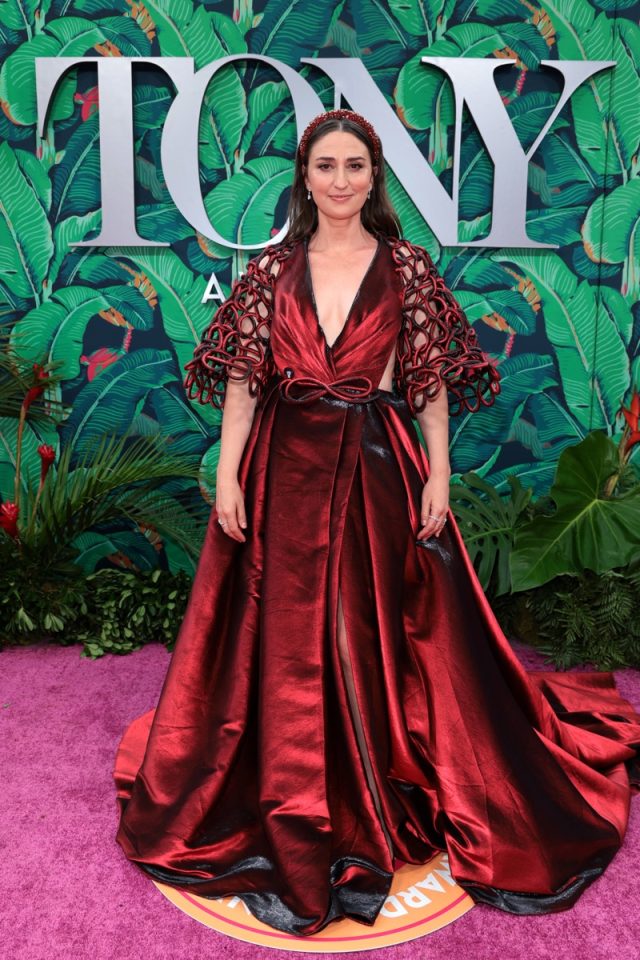 Singer and Girls5eva star, Sara Bareilles, opened up about how she is taking care of her mental health and wellbeing on Instagram. "It has been a very low year for me with regard to my mental health, and I am also grateful that part of the reason I can touch my joy again is I finally got the help of some medication. It's been a journey to try and pull up, and I found this year I needed more help. It is helping. I am relieved and feel more like myself- and I will find my way again and now it feels possible."
Anna Bechtel is a freelance writer currently based in Hamden, CT.
Read more
---