Two and a Half Men Star Tricia Helfer Shares Swimsuit Photo of "Relaxation"
Two and a Half Men star Tricia Helfer is taking a little break from her nonstop schedule to get a little fall sunshine in Los Angeles. Helfer, 49, posted a picture of herself lying back in a sun lounger, soaking up the rays in a fuschia-colored bikini. "Little LA relaxation was in order," she captioned the post. "Well deserved," a fan commented. Helfer has been a familiar face on screen for decades—here's how she has the energy to balance her work and home life.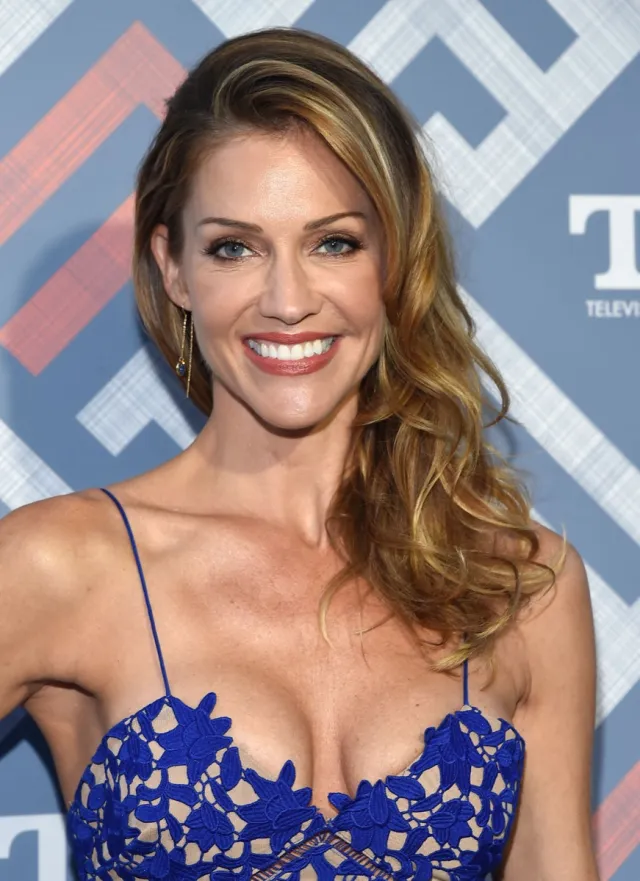 Helfer lives a very active lifestyle. "If I could only do one workout, I'd run or hike (I'm a heavy-duty hiker) with some calisthenics as well — you have to tone up, too," she says. "But there always has to be some cardio involved. You gotta get your heart rate going. [To keep things fresh] I mix up my workouts: One day [I'll do] yoga, one day's running and weights, one day I'm doing Pilates, one day's hiking. I'll play a TV show when I'm working out, usually — unless I'm filming in which case I'm memorizing a script. On the treadmill, I'll watch a show that I want to pay attention to like The Bridge or Justified or The Good Wife. But if I'm doing Pilates or boxing, I'll watch something like Criminal Minds — you could be upside down or your head backwards on the reformer and still understand what's going on."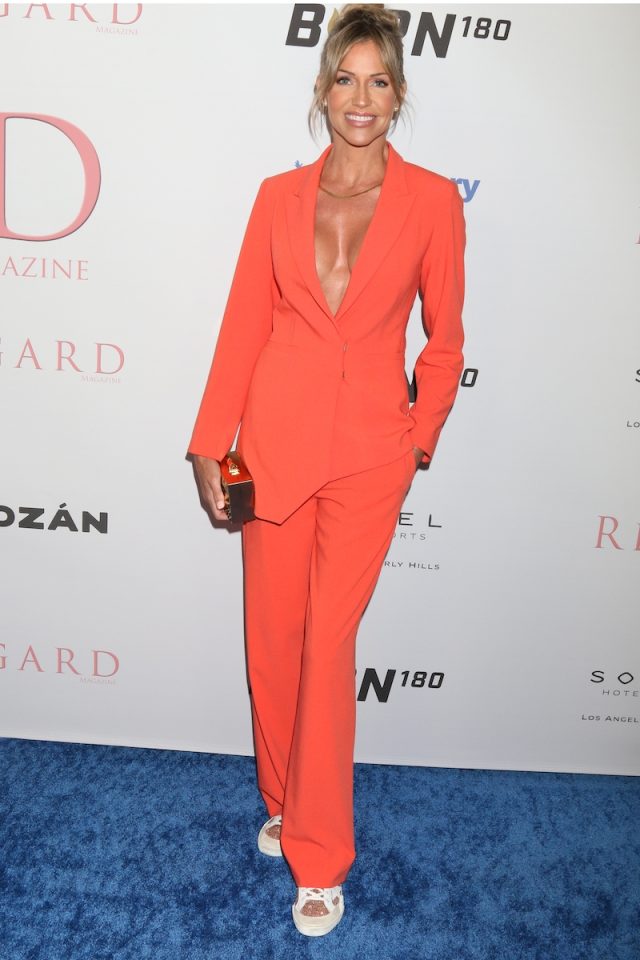 Helfer enjoys a healthy, delicious diet with lots of plant-based foods. "When hunger strikes at 3 PM, I go for sliced apple with almond butter," she says. "Either that or I will sometimes crave tuna salad. I cut it up with a little bit of mayonnaise, dill pickles, and pepperoncinis and eat it with hummus and gluten-free crackers. I love a good roasted garlic hummus. If I only have 15 minutes for dinner, I chop up a mixed salad with some cut-up fake turkey. I don't eat poultry or meat but I really like some of those vegetarian 'Smart' meats — I really like the fake turkey slices. My cat is insane about 'em, too! And for a dressing — red wine vinegar, olive oil, dijon mustard, and a little salt and pepper. It's as easy as that."
df44d9eab23ea271ddde7545ae2c09ec
Helfer has a varied taste in music. "I have an eclectic taste, just depends on my mood," she says. "I can definitely sing along to the top 40, but I tend lean more towards blues and jazz.  I'm not someone who can name titles and artists, I'm more someone that just puts on a channel on Pandora, depending on my mood, and just lets it play."
4
Different Types of Roles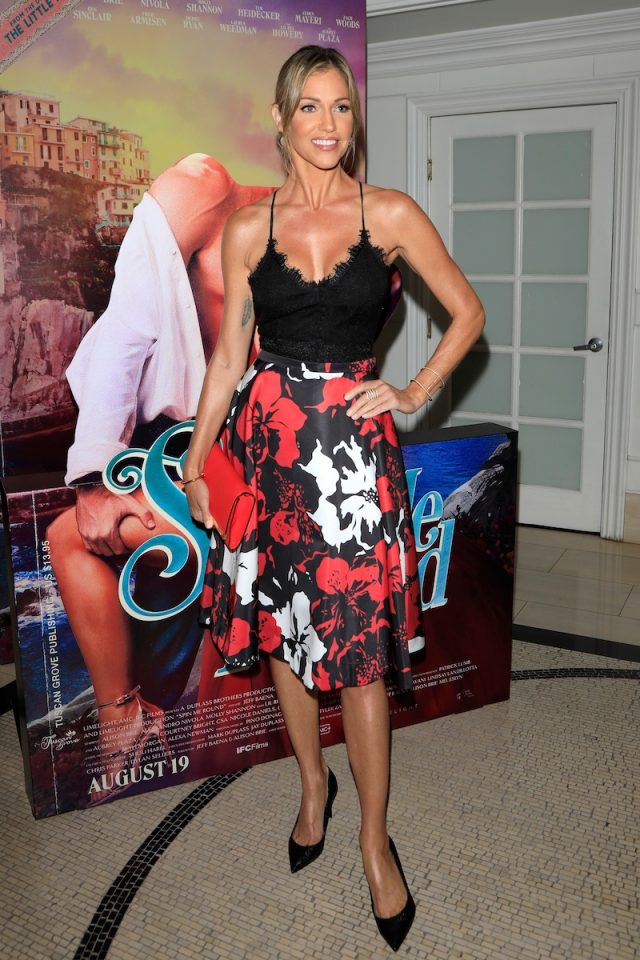 Helfer loves mixing it up when it comes to the characters she plays. "I don't necessarily prefer one type of role over another," she says. "It's fun to mix things up and play all sorts of roles because you then get to explore different facets of yourself and you also get to learn new things.  Anything from stunts to studying different jobs and types of personalities.  I do tend to really enjoy dark psychological roles, or physical roles though.  I had so much fun playing Molly Parker in Killer Women that I'd love to do something like that again.  The show didn't do very well, but the character was a ton of fun to play.  And I'm trying to get a serial killer project going, and I would love to play her, Gretchen Lowell, badly."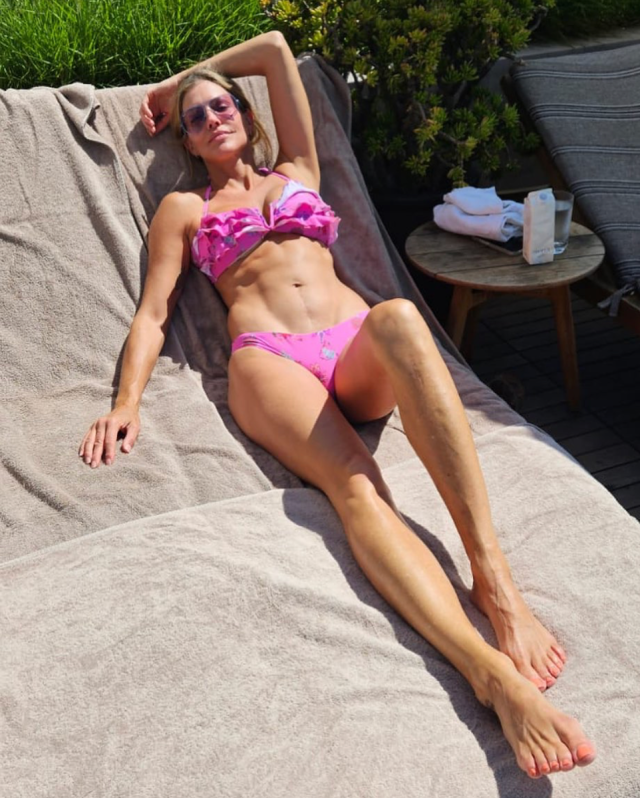 Helfer constantly reminds herself of how lucky she is. "When I need extra motivation, I tell myself that I'm fortunate to be able to work out and plenty of people can't," she says. "Like when I envision my grandfather and how hard it is for him to even move around, I think, 'You know what? Not only is it gonna help you move around when you're older if you stay active when you're younger, but you're also gonna have a better shot at getting old if you're working out.'"
Ferozan Mast is a science, health and wellness writer with a passion for making science and research-backed information accessible to a general audience.
Read more
---