12 Ways The Bachelorette's Tyler Cameron Burns Fat Fast
In an exclusive interview, Cameron breaks down his daily diet and workout regime to stay fit.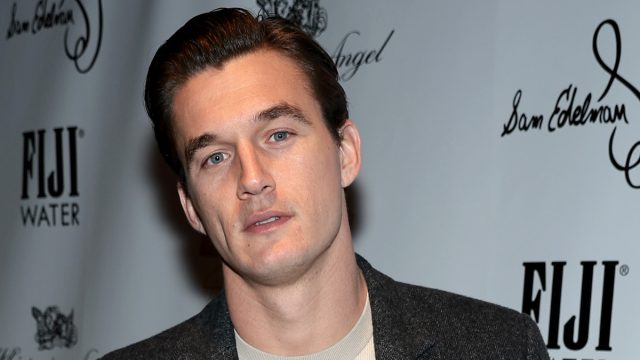 Tyler Cameron gained national attention and launched into overnight stardom back in 2019 for his stint on the 15th season of The Bachelorette where he was the runner-up, but he wasn't always comfortable with his newfound fame. "It's definitely taken some learning and some time because I didn't know what I was doing," he tells us. I made a joke early on in my career that I thought paparazzi only followed Brad Pitt and Angelina Jolie, and here I am getting shot by them," he laughed. "I'm like, they don't, they don't follow Joe Schmo from Jupiter," he recalls. "So I had to learn how to like, move around, travel a little differently, but overall it's been an incredible experience, and I'm just very grateful for it all."
`
The 30-year-old is using his time in the spotlight to raise awareness for causes important to him and just competed in a celebrity pickleball tournament hosted by CELSIUS and held at internet personality David Dobrik's home. Tyler played for his own foundation named after his mother Andrea C. Cameron, who died in 2020 of a brain aneurysm. CELSIUS donated $50k to the charity of the winning team's choosing. Dobrik and Taylor Lautner came out victorious and chose the Lemons Foundation, a nonprofit that is passionate about helping individuals understand, learn, and navigate their own mental health. Following the announcement of the winning team, CELSIUS announced donations would be made to ALL participating teams' charities.
Cameron, who has been "hooked" on pickleball for the last few months, was looking forward to the private Los Angeles event. "I'm excited to play and put my skills to the test." He adds, "Pickleball is a great sport. You can't really get that hurt in and there's tons of energy around the sport. Older people, younger people, everyone's involved. I love it. I mean, I've never seen courts so filled up and they are now, it's, it's taking over." 
He's also got a lot of other exciting new ventures coming up like the expansion of his juice bar 3Natives, he's on the second season of Fox's Special Forces: World's Toughest Test that's premiering next month, and the remodel of his home gym which he will unveil in a few weeks. The Florida contractor has always been into fitness and he exclusively chatted with Celebwell about his diet and workout regime and why his new reality show was the most physically challenged he's ever been.
1
He Has a Protein Shake Every Day After His Morning Workout
Every morning Cameron starts his day off with a protein shake after his workout. "I like to keep it light in the mornings, but it's so important to fill your body up with proteins after you've just worked out your body," he explains. "So when you work out, you're tearing your muscle fibers, you're beating your body up, your body needs to refuel. So it's so important to refuel your body with good protein shakes or a good meal." He continues, "I always lean into protein shakes, so I like to stay light in the mornings and kind of increase it during lunch. I actually am an owner of restaurants and we serve smoothies and acai bowls, all that stuff. So I would go to my restaurant and get a smoothie." 
2
He Avoids Carbs After a Certain Time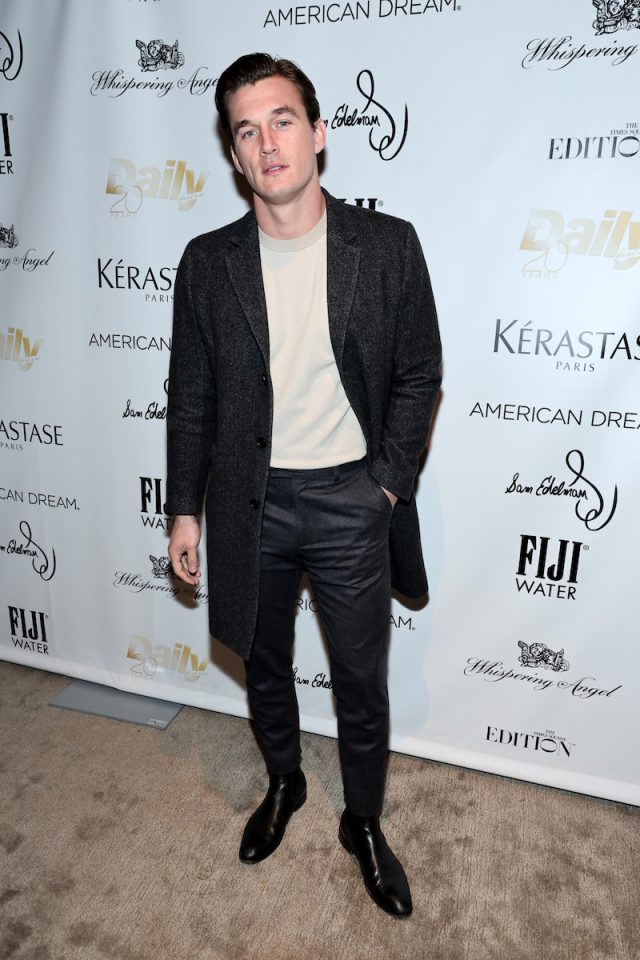 Carbs are part of Cameron's diet, but not after a certain time. "I avoid carbs after 4:00 p.m., 6:00 p.m. is my goal." He explains, "Those are the ones that take longer to burn off, and if I'm not doing anything for the rest of the night, then I don't need to, I'm not gonna burn 'em off." He adds, "'l'll do carbs and during lunch to fuel me for the rest of the day for my next workout or whatever. So it just all depends on how I'm working out. But I always, I always kind of stay light in the morning with a protein shake from 3Natives."
For lunch, Cameron also has a lighter meal, but also filling. "I'll do a wrap or something lighter, but like, but still like substantial so I can feel [like I have] good energy the rest of the day," he shares.
4
He Eats Protein and Veggies for Dinner
For dinner, Cameron loads up on protein, but no carbs. "I'll always have like a nice piece of chicken, steak, or something like that with a bunch of vegetables," he says.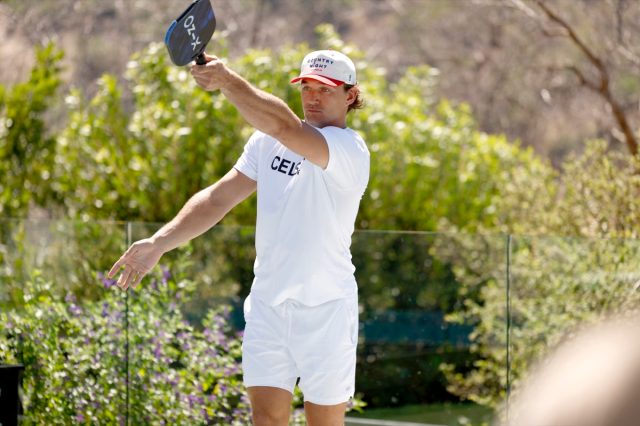 It's easy to consume too many calories by eating unhealthy snacks, so Cameron avoids it. "I try to stay away from snacking," he admits. "I'm not the biggest snacker because when I do, I just eat everything."
6
He Runs As a Vice to Cope with Fame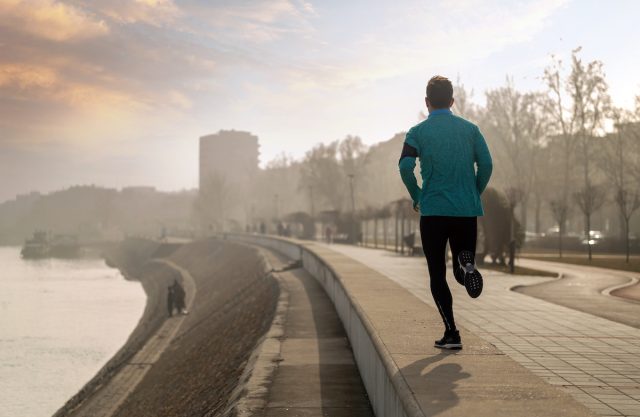 Cameron went from an unknown model to mega superstar status in a short period of time, which was a lot to handle at first, but he leaned into running to help cope. "If you got an issue or got a problem going on in your mind or in work or whatever it is, like go out and swim, whether it's a run or whether it's a workout, I guarantee by the time you get done with that real good sweat, it's not gonna be that big of an issue to yourself anymore," he tells us. [Running has] been huge to kinda help me cope with things in this, in this world and the pressures and all that. So fitness to me has just been such a big key for me."
Cameron has always been into fitness and loves hitting the gym. "I was a college football player," he states.  "I was a workout warrior. I loved the gym, I loved training, I love conditioning, I loved all that stuff. So for me, fitness has always been a huge part of my life."
8
He Hits the Gym 4-5 Times a Week and Sometimes Twice a Day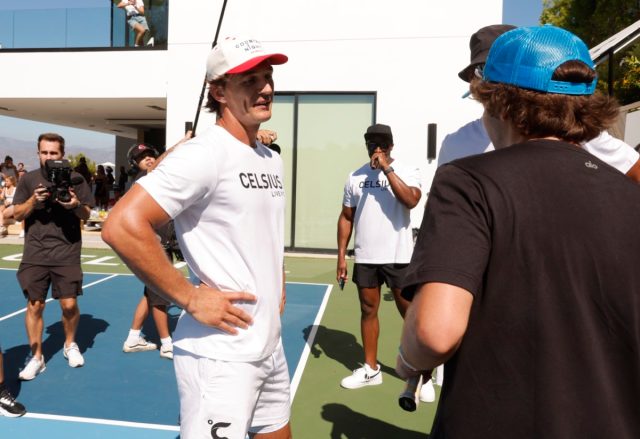 The reality star works out four to five times a week and sometimes hits the gym twice to hang out with friends. "For me it's more of a social thing," he says. "A lot of times too, it's just like my buddy wants to work out and then it's a time for us to talk and catch up. So it's more of like a social thing or working on issues that we have in our own lives."
9
He Uses His Garage Gym to Work Through Personal Issues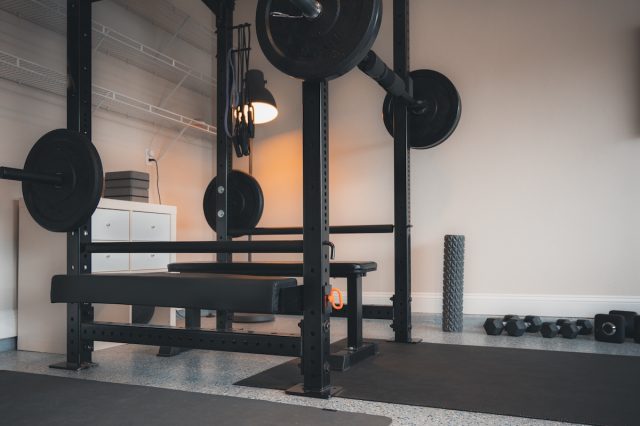 Cameron not only loves his home gym for working out but also for catching up with friends as a space to work through personal issues. "I built a garage gym and working out there like is a kind of been our way to talk through a lot of issues and help with what we're going through in life," he shares.
10
His Home Gym is Loaded with Equipment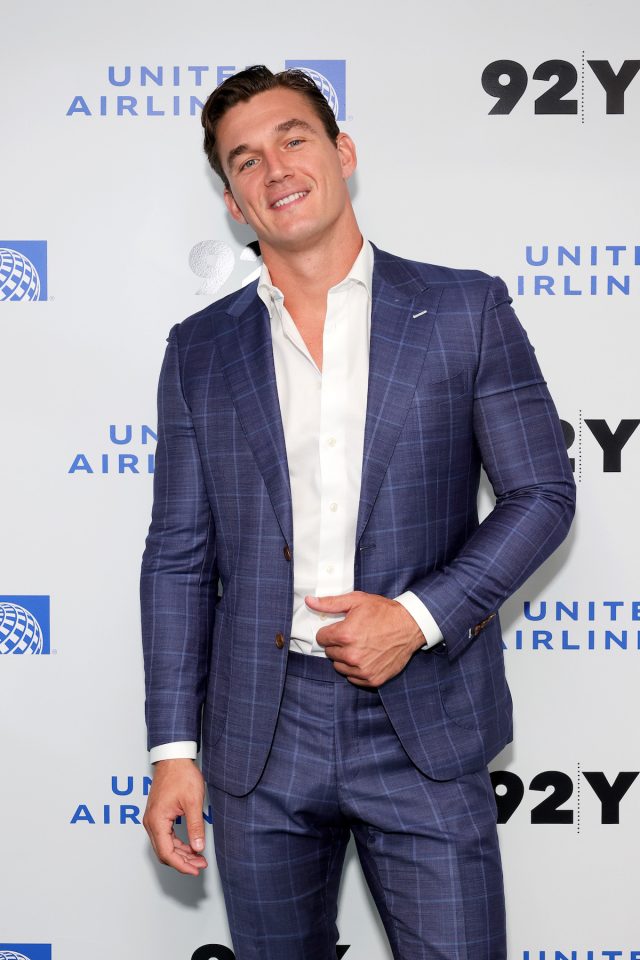 Cameron is going "big" with his garage gym that's filled with different types of equipment to vary his routine and help ensure he gets a good workout. "I got a big Celsius fridge stocked with Celsius, so you gotta have that. But I got the tonal, I got the hydro, I got this Peloton bike. I'm working on getting a treadmill, that's my next purchase." He adds, "I got free weights. I got, I got a, I got a nice little gym now. I just painted it all black. I'm about to do a bigger reveal a bit sooner. I got, so I'm doing like mirrors, TVs, all that. I'm really, really doing it big."df44d9eab23ea271ddde7545ae2c09ec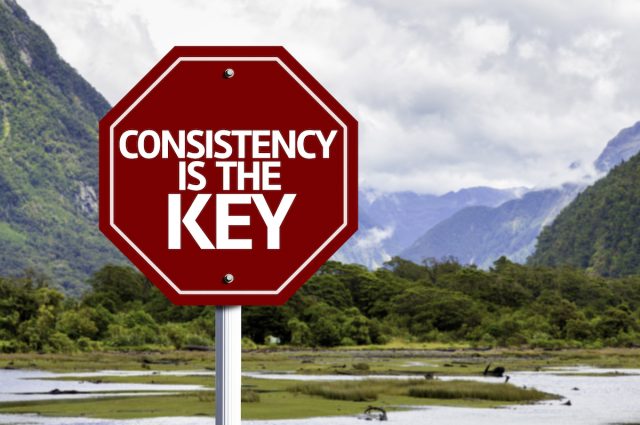 To get the best results for any fitness and health goals, consistency is key, Cameron explains. "Consistency is the biggest thing.  It's coming up with a plan, sticking to the plan, and not deviating from it. I've run, I've run three marathons in my time, and the marathons I've done the best in. I stuck to the plan better than the ones I've not done. The last marathon, I fell apart completely and I did not have any plan at all. So, you know, it's all about being consistent, sticking to your plan, listening to your coaches, and just going for it." He adds, "I think a lot of people deviate from the plan or from consistency because we don't believe in ourselves and they're like, 'Oh well it's not gonna work out anyway, so why, why do I even train hard for it?' And that's never the answer. So staying away from those negative thoughts too is important."
12
Why Special Forces Was the Hardest Physical Challenge Yet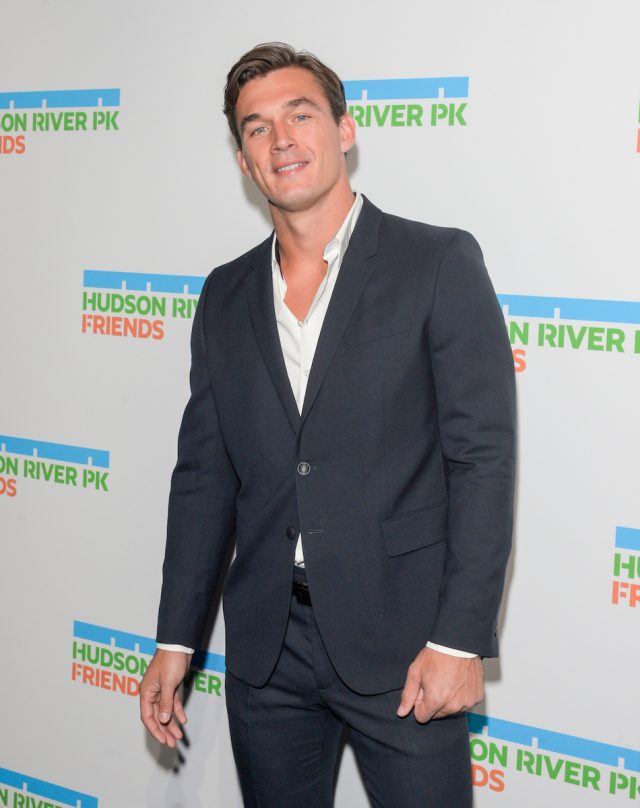 Special Forces: World's Toughest Test returns for season two September 25th on Fox and Cameron is one of the contestants who brave the harshest physical challenges of actual Special Forces. It was the hardest physically fit, physically tolling, tasking things I've ever done in my life," he says. "It was very mentally, you know, hard to emotionally hard. It beat me up, but t's something I'm so proud of doing and so grateful for the experience." He adds, I can't wait for people to see this side of me." Savannah Chrisley, Blac Chyna, Brian Austin Green, Robert Horry, Tom Sandoval, JoJo Siwa and Nick Viall , Jack Osbourne, and Tara Reid are just some of the others Cameron faces off with and says, "They just keep pushing the finish line. I did things I didn't think I could ever do." He continues, "It makes me think about there's so much more in the tank than what I'm wanting to tap out or give up on certain things." 
Heather Newgen has two decades of experience reporting and writing about health, fitness, entertainment and travel. Heather currently freelances for several publications.
Read more
---