20 Amazing Bodies of WNBA Players
Here's how they stay fit.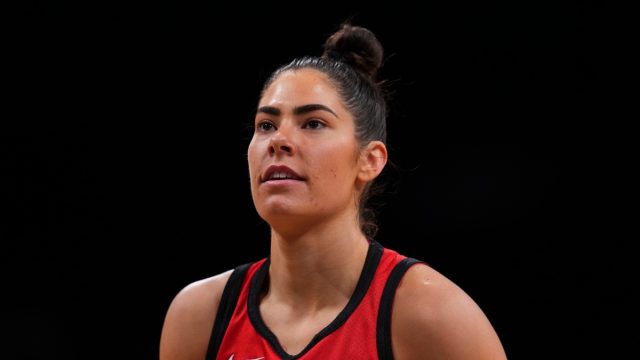 The Women's National Basketball Association (WNBA) showcases extraordinary athletes whose physical prowess and dedication to their craft are nothing short of inspiring. From setting goals and adopting healthy lifestyles to overcoming obstacles and using their platforms for social change, these remarkable women offer valuable insights into their journeys both on and off the court. Here, we delve into the stories of 20 WNBA players who have shared their experiences, highlighting their approaches to wellness, training regimens, and personal philosophies. From Lisa Leslie's goal-oriented mindset to Kelsey Plum's advocacy against sexism, each player brings a unique perspective to the table. Whether it's diet and exercise, mental fortitude, or using their voices for important causes, these athletes demonstrate what it takes to achieve greatness both physically and mentally.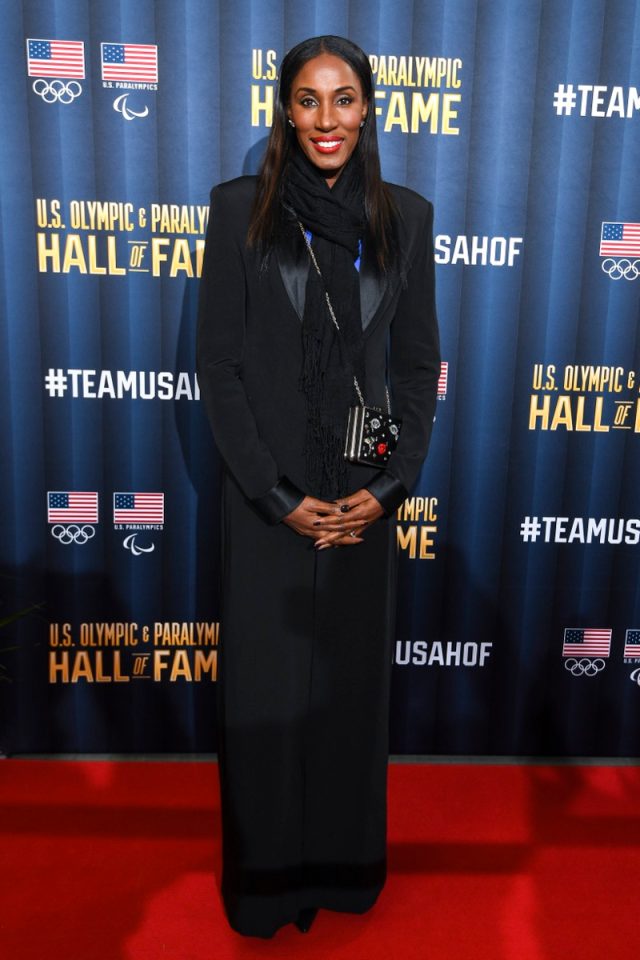 Lisa Leslie shared some of her tips to stay positive and productive in an interview with People. "I love to set goals," she says. "Short-term goals and goals I want to achieve within one year. When I set those goals, it's still somebody that's got to be the best, so why not me?"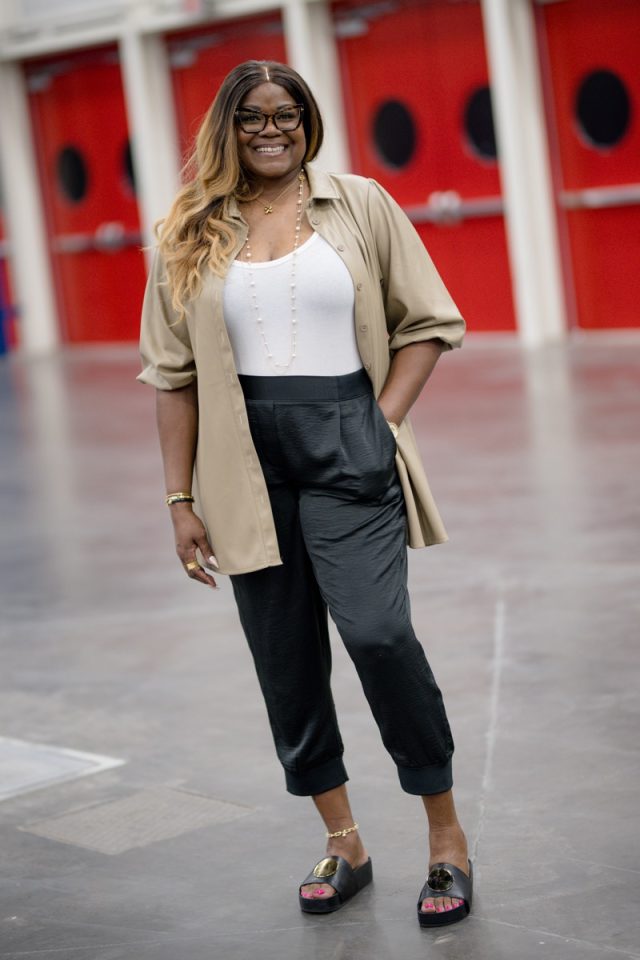 In an interview with Oprah Daily, Sheryl Swoopes talked about the best advice she's received. "The best thing that my mom said to me growing up was, 'Stop trying to be like somebody else and just be you.' And I was always like, 'I'm not trying to be someone else.' But I was. I would look around and think, 'My friends have so much more money, they live in a bigger house, they have better clothes.' It took me until my adulthood to really, truly, finally grasp that I was doing that."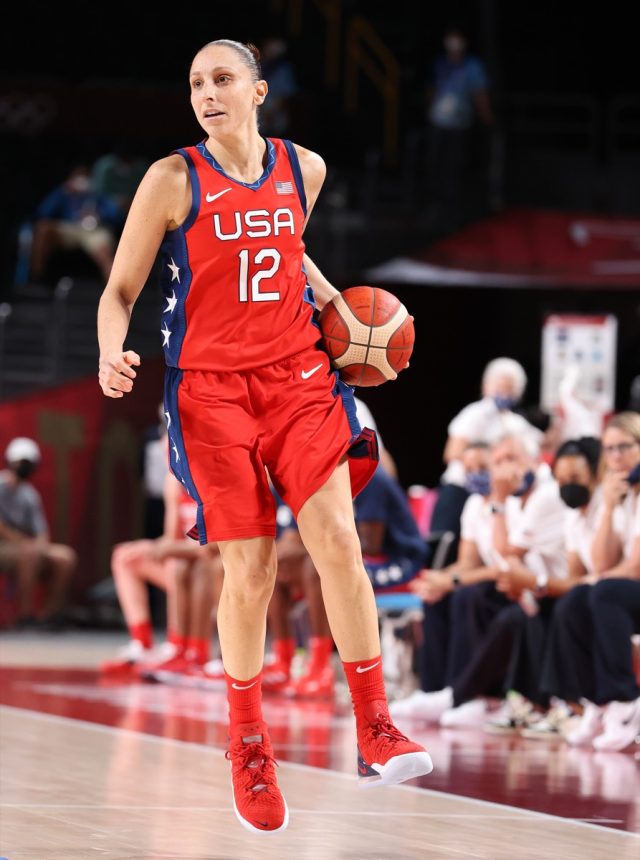 In a 2018 interview with Women Fitness, Diana Taurasi talked about her vegan diet. "I think it is something I have really benefitted from," she says. "Just staying away from foods that cause a lot of inflammation, fats and sugars that everyone knows are obviously a little counterproductive if you eat large amounts of them. So, I have stayed more on a plant-based diet and it has really benefitted me, but everyone has a different take on food and what they need."df44d9eab23ea271ddde7545ae2c09ec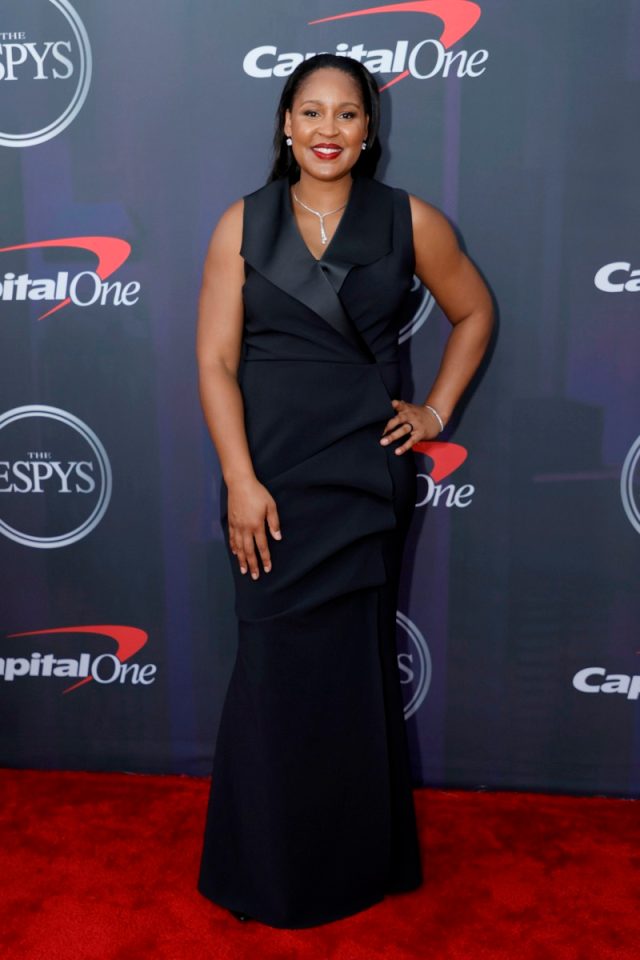 Maya Moore is known for giving back to others. In an interview with Sports Illustrated Kids, she talked about wanting to be a role model for others. "I think a good team leader, first and foremost, is someone who leads by example. Someone who walks the walk and is unselfish, willing to serve and help give as much as they can to help their group succeed. I think a good team leader is also a good teammate and doesn't expect everyone to only think about them. They realize that they are part of a team and that they have a leadership role."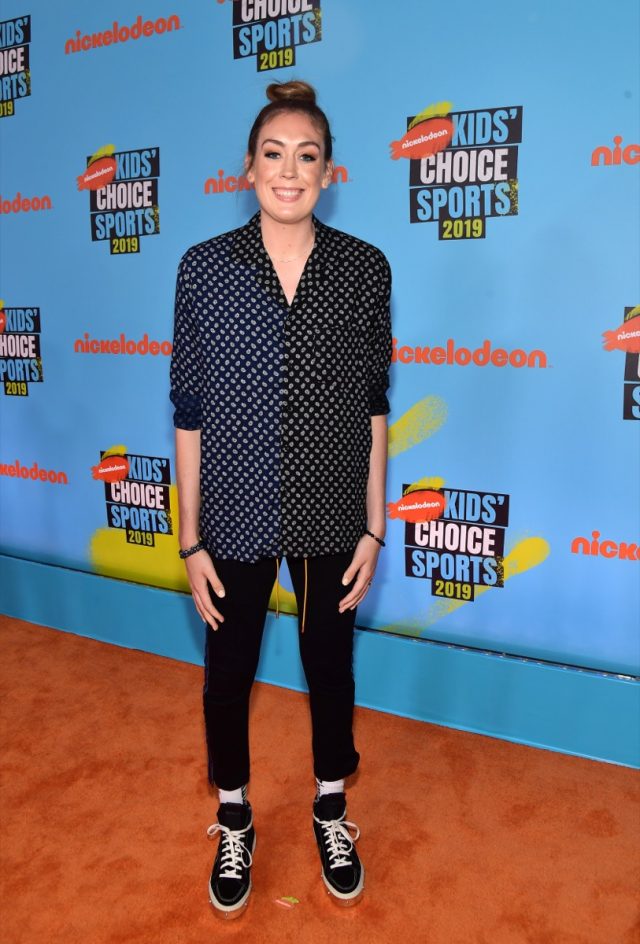 Breanna Stewart shared some of her favorite workouts in an interview on Redbull.com. "I need to make sure that my body is ready and that means getting in the weight room. I just work everything—upper and lower body. I also do Pilates to make sure that my core is strong. When I'm on the court, I'm using everything, so I want to make sure that my whole body is ready to go."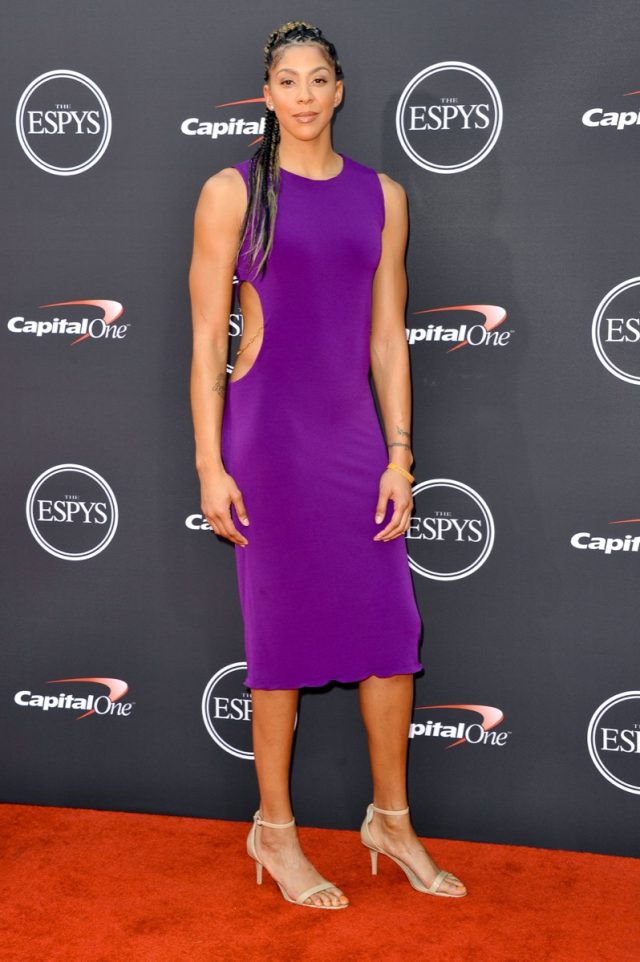 In an interview with ESPN, Candace Parker talked about her mindset and journey to winning games. "I look at guys like [the NBA's Nikola] Jovic and guys that are slower that get to their spots. How do they do that? It's like, really being a master of your matchup, and sometimes it involves slowing down and figuring out what the defense is giving you within a game."
Sue Bird shared some of her favorite meals and foods in an interview with Women's Health. "Breakfast is my favorite meal so I literally never miss it," she said. "I will wake up an hour early if it means I can get breakfast in. I'm obsessed with egg sandwiches."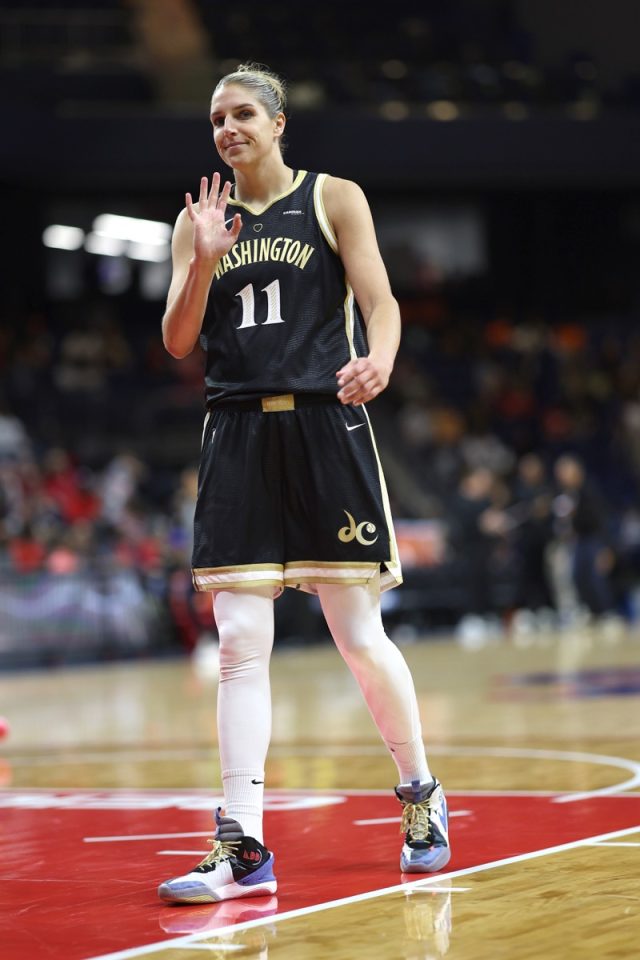 Elena Delle Donne has Lyme disease, and she makes sure to take care of it. "Eating healthy is really important to me in managing my Lyme disease," she explains to TheKitchn.com. "I try to eat gluten-free as often as possible." Donne also shared some of her favorite meals in the interview. "One of my favorite dishes to make for dinner is a pesto chicken with sautéed onions."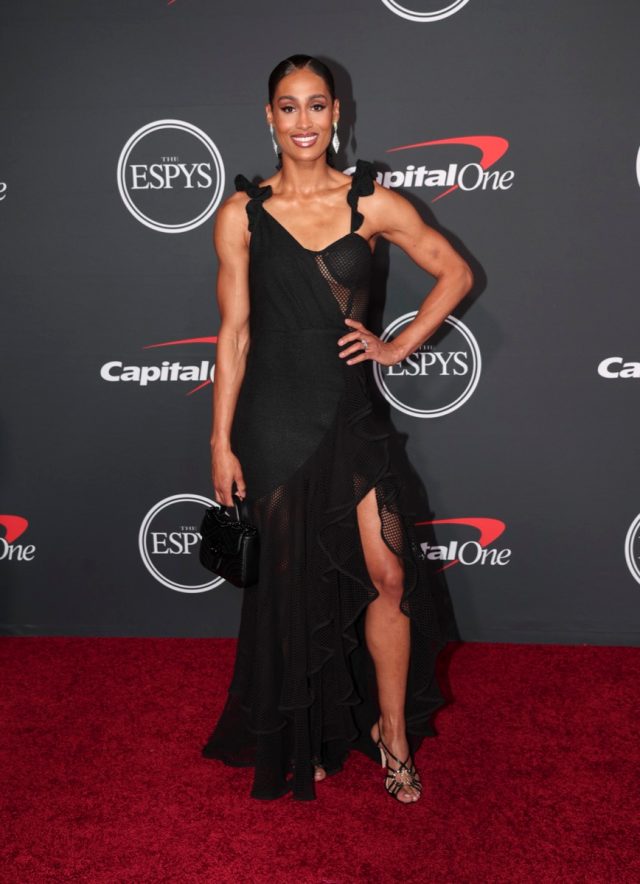 Skylar Diggins-Smith talked about some of her favorite workouts in an interview with ELLE. She says that she does a lot of box jumps to stay in shape. "A 12-inch box will work to do your box jumps. Box jumps help with explosions, verticals, and your legs get a good workout. I also do a lot of stuff for my core too, so planks and side planks."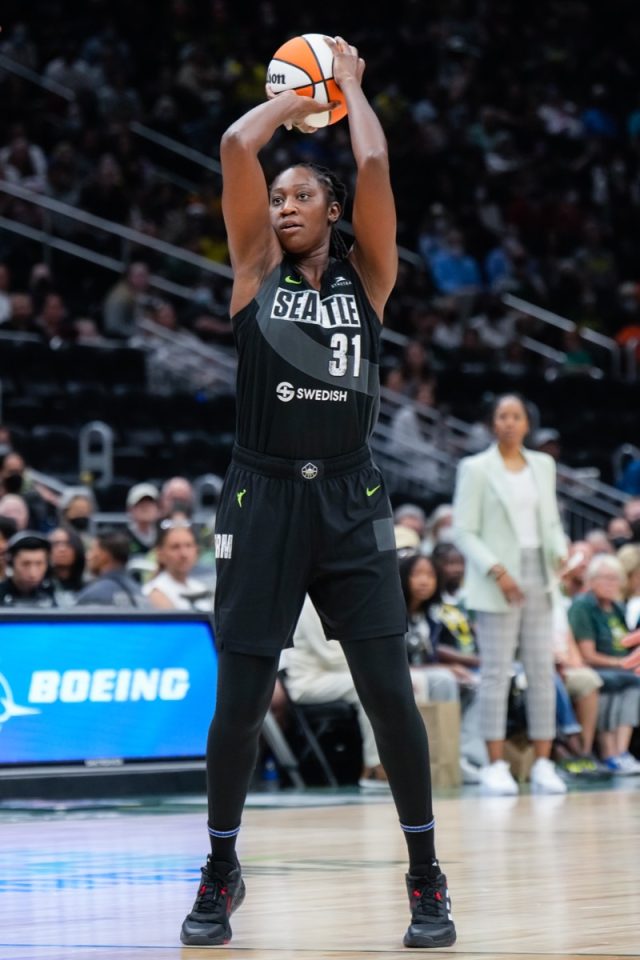 Tina Charles opened up about her attitude on the court in an interview with The Daily Beast. "I'm all about winning," she says. "Everybody has a role on the team. Some carry a heavier load. But I'm willing to do that night in and night out. I'm really thankful."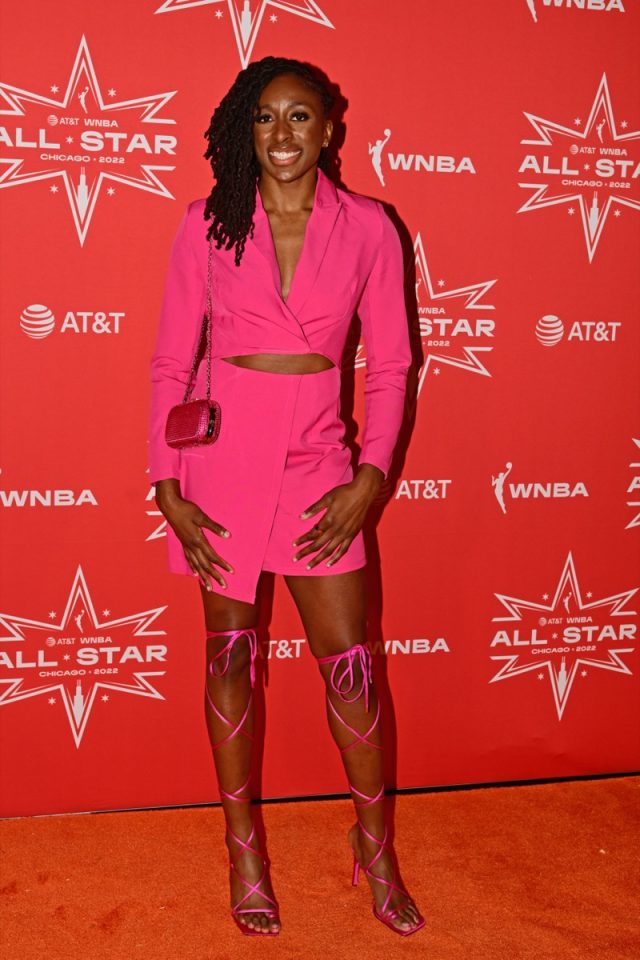 Nneka Ogwumike shared some of her diet and exercise secrets in an interview with ESPN. She says that she learned that she had to reduce the amount of exercise she does. "I used to think that you had to do everything to really get the benefits. But everyone's body is different. I learned that my body doesn't need so much. It reacts very quickly to whatever I eat or whatever training I do, so I try to really limit all the extra stuff and keep it simple."
In an interview with The Athletic, Seimone Augustus talked about her approach to exercise. "Obviously as we get older, we start to focus more just trying to make sure we're fueling our body in the right way and making sure we're keeping ourselves prepared to come on the court and perform at our highest. But it's always a struggle. I'm not going to lie, people. It is a struggle to eat healthy. But it's fun to kind of challenge yourself in different ways as well."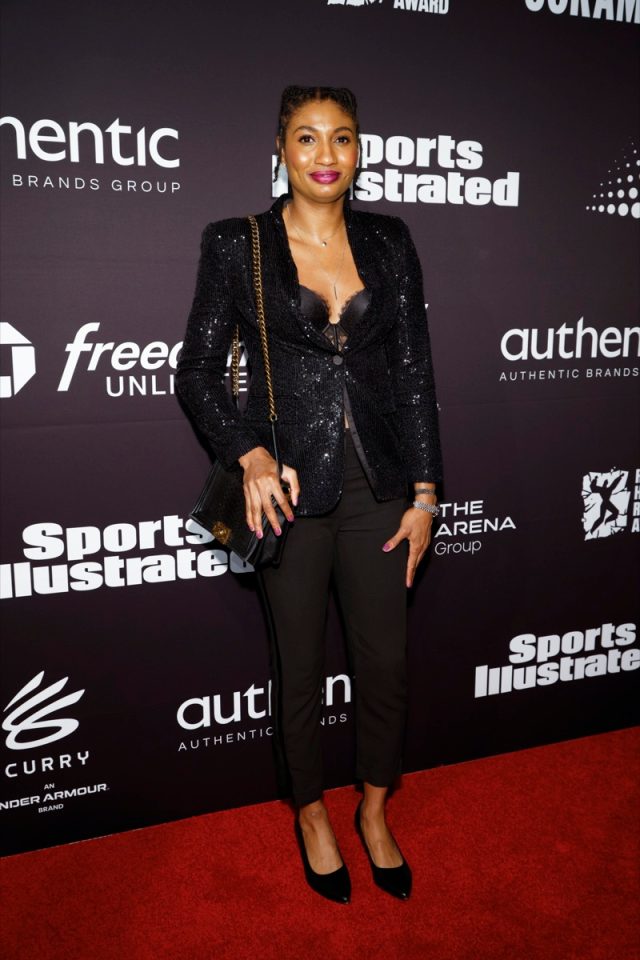 Angel McCoughtry talked about why she spoke out against Kelly Loeffler's comments to the Black Lives Matter movement and why she joined the Say Her Name Campaign to The Atlanta Journal-Constitution. "It was really important to me, not just for Louisville — of course that hit home a little bit. But just in general, we were just tired of seeing so much happen, one after the next after the next. We get to see it on video. But it was just important to try to find some type of initiative while playing basketball that we could kind of advocate for. That's how we were able to do the Say Her Name campaign, and it has become a big success. So I've been really proud of what's come out of it."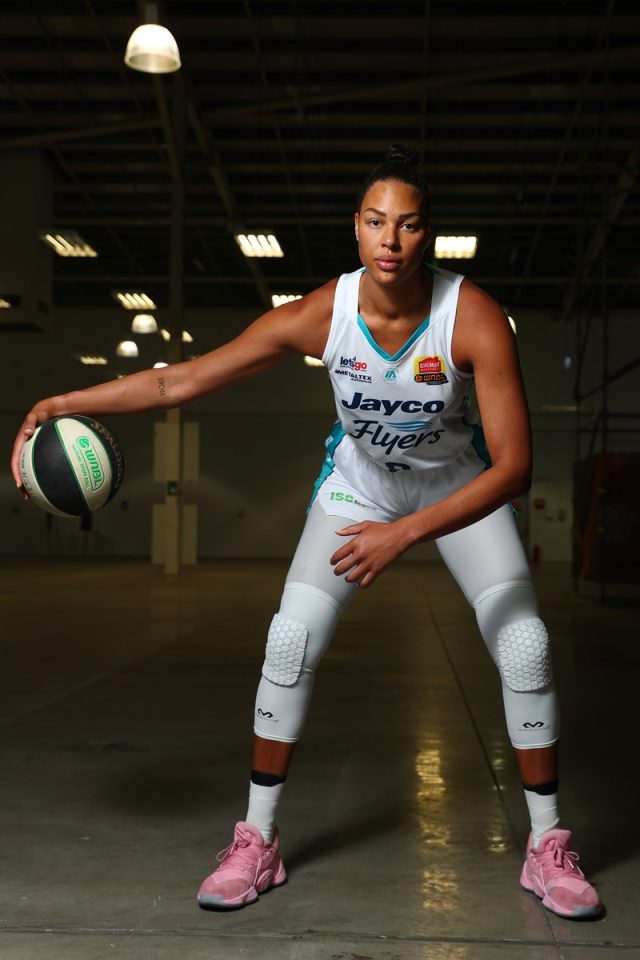 In an interview with Women's Health, Liz Cambage talked about her approach to wellness, and revealed the best advice she received. "The best advice I've ever received is, that you have to live your life, not someone else's. Do what's good for you. If someone's commenting on yours and what you should be doing, tell them to go focus on theirs."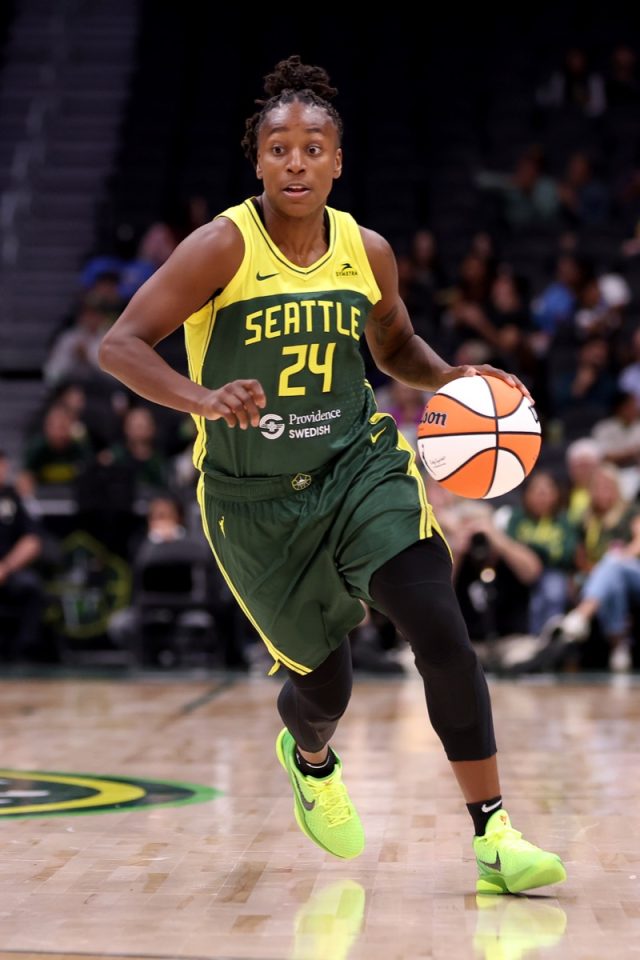 Jewell Loyd took Women's Health through her daily routine. She says that staying hydrated is important to her. "Immediately, I like to drink my water. I'm trying to get close to a gallon a day, so I start with half that amount and then refill my bottle for the rest of the day. Luckily one of the features on my new Samsung Galaxy Watch5 is a water tracking feature, so I can set goals for daily water intake and it reminds me to hit those each day."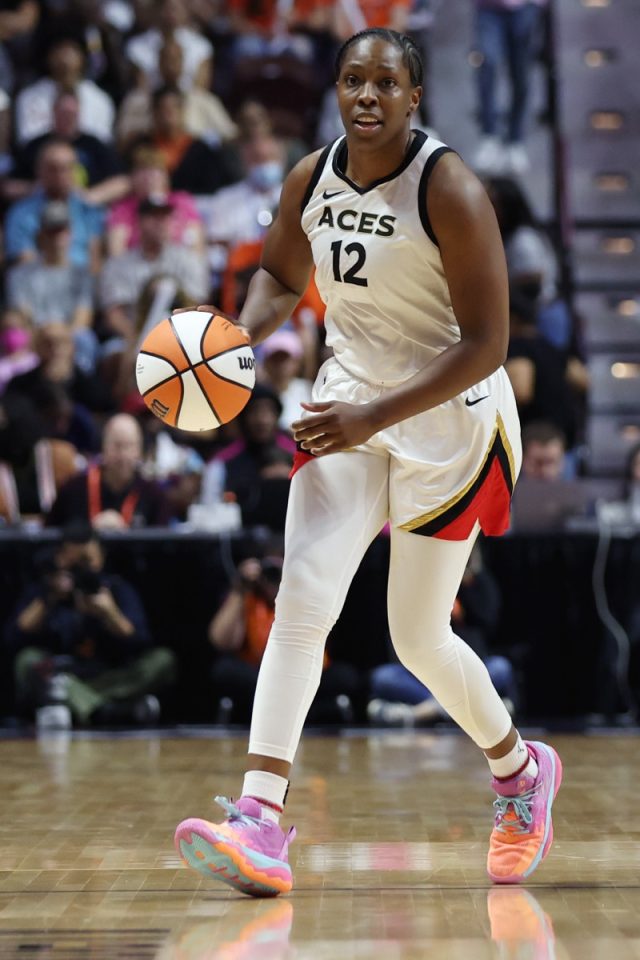 Chelsea Gray notably suffered an injury in college. She tells The Sports Section that this inspired her to not only take better care of herself, but also to learn more about health. "The first step was changing my diet. I got a little bit leaner and smarter about the weight that I put on and carry with my knees and legs. It was the first time I really paid attention to my diet to get the most out of my body. Our body is how we make our money — it's what we do. And so to be able to, for lack of a better term, treat it like a temple and make sure I know what's going on inside is important."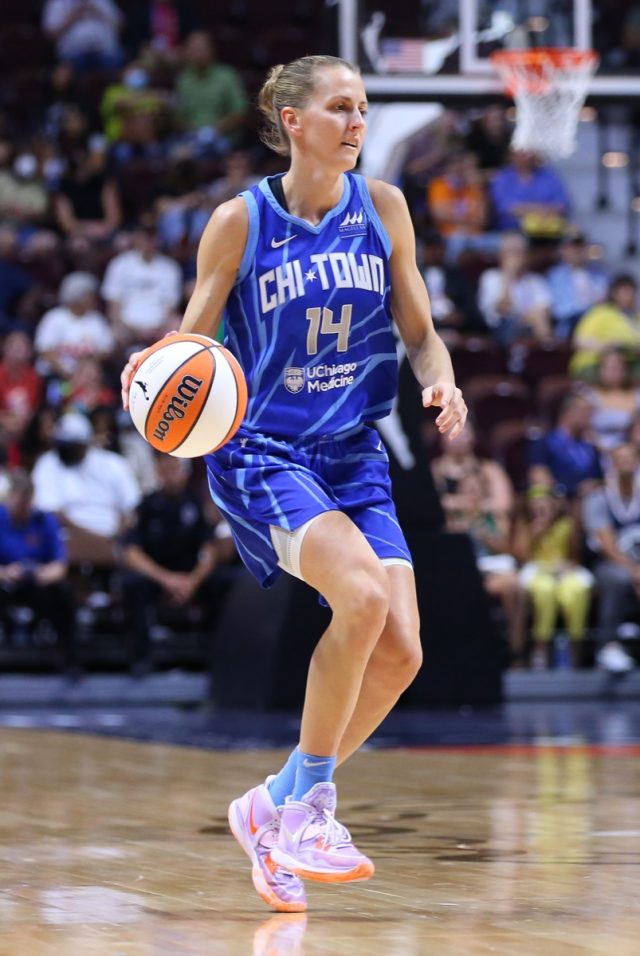 Allie Quigley talked about her process for staying in shape in an interview with High Post Hoops. "Physically just taking care of your body, eating right, getting good rest, doing your exercises in the weight room to keep yourself actually on the court. Basketball wise, just figuring out as a player what it is that is going to make you the most successful. Trying to stick to that and be as efficient as possible." 
Natasha Cloud is known for speaking out about things that are important to her. She shared why she does this in an interview with The Washington City Paper. "We are blessed to be playing and having a platform at the WNBA, blessed to play for a coach that backs us when we do speak up and feel strongly about stuff and supports us in it," Cloud says. "Also we're in the most powerful city in the world, in D.C., so there's a lot of controversy always here that we can speak on. I feel like if I don't use my platform, and don't use my voice, then I'm doing a [disservice] to a lot of people out here in the world."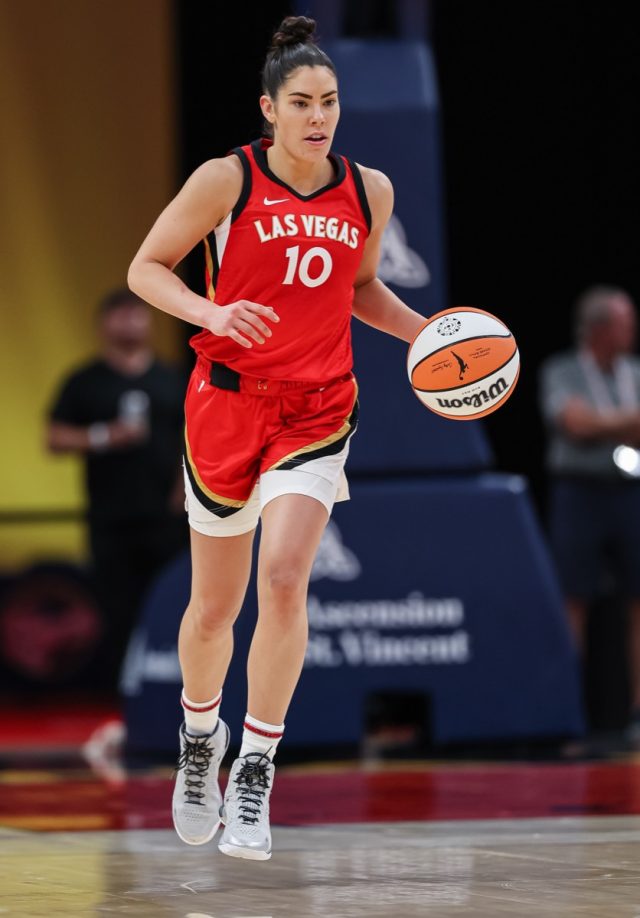 Kelsey Plum is all about promoting change. In 2017, Plum talked to The Bleacher Report about the sexism she faces as a basketball player. "I tell people, I don't play women's basketball, I play basketball. Putting the 'women's' next to it shouldn't be an asterisk, like it's "less than." I have been given a little bit of a spotlight, and I hope to show that we can keep moving forward in convincing people that women are just as capable as men."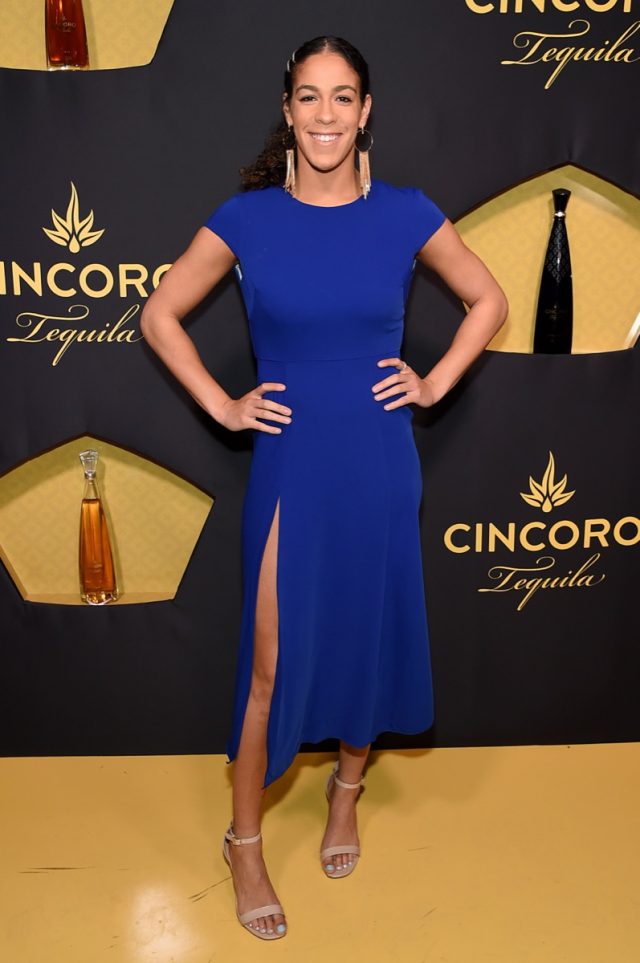 Kia Nurse opened up about her offseason activities in an interview with BarDown. "Some days, it hits more than others. Right now, this is my offseason, this week that I have now not doing anything physical will be the rest that I get. [laughs] Then, getting ramped up and ready to go again for the WNBA season will be all of the next preparation."
Anna Bechtel is a freelance writer currently based in Hamden, CT.
Read more
---