WWE Wrestler Tiffany Stratton Shares Swimsuit Photo Posing With Nikkita Lyons
Here's how this wrestler stays fit and healthy.
Wrestling champion Tiffany Stratton is embracing her blonde bombshell image with the help of fellow fighter Nikkita Lyons. Stratton, 24, shared pictures of herself and Lyons posing in bikinis that emphasized their toned athletic figures, against a background of blue skies and greenery. "Paint the town blonde 💣," Stratton captioned the sultry post. "Blondes do it best!" Lyons commented. How does the athlete stay fighting fit? Here are 5 ways she takes care of her health.
Wrestling legend Greg Gagne trained Stratton and says she was impressive right from the start. "She was a handful," Gagne says. "A friend of mine asked me, I wasn't doing anything, 'Would you train this girl? She wants to be a professional wrestler.' She had a great background, she [had] five years with the U.S. gymnastics team, and she won first place. And then she went into bodybuilding, first place, set a record in her weight lifting class, and she wanted to wrestle."
2
Inspired By Shawn Johnson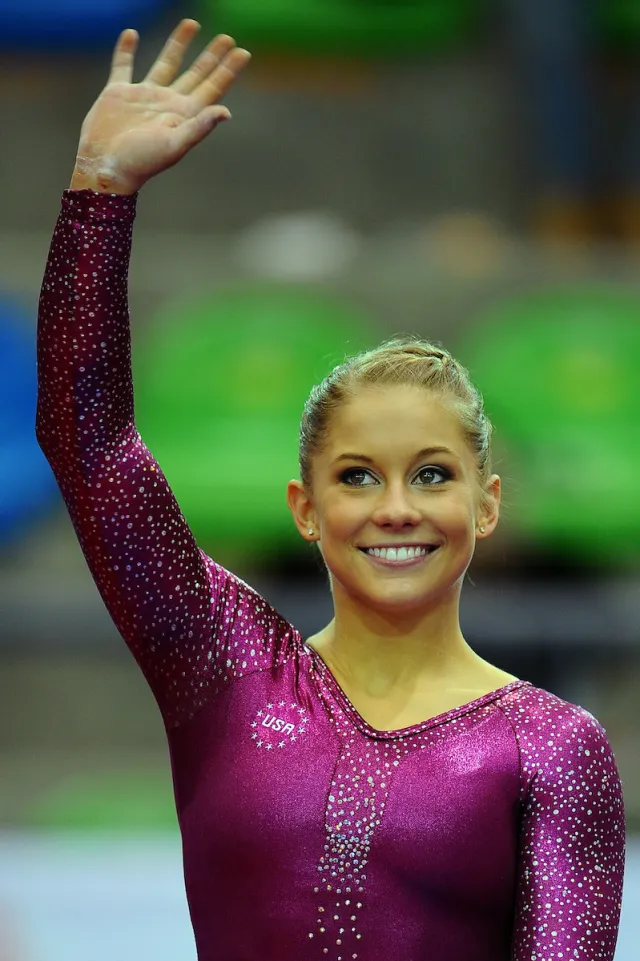 Stratton has a background in gymnastics, and says she was inspired by Olympic gymnast Shawn Johnson. "When Shawn Johnson came in, it turned everybody's heads because, like I said, she was very dominant. She was strong," she says. "She did all these really cool, powerful skills. Then when the United States went to the Olympics, she actually helped the team be super dominant compared to all the other countries. I think that was the moment where I fell in love with her."
Stratton uses music to help push her to work out harder. "I listen to heavy metal when I work out," she says. "Like, I listen to screamo music, like Disturbed. I listen to Shinedown. I listen to, what's another one, Three Days Grace. I'm into all that screamo music when I work out. When I workout I want to work out hard and that music gets there."
Stratton says her skills have grown with her confidence, making her a fighter to be reckoned with. "My confidence has changed a lot," she says. "I definitely feel like I found who I am in life, but [also] in the ring. I've really found who I am in the ring, and I think that's a big factor that people don't realize is just figuring out who you are in the ring and what drives you and what motivates you. I've really honed in on my craft and I think that has been the biggest game changer for me is just figuring out who I am in this industry."
Stratton was a big fan of wrestling before she ever decided to take it up as a career. "I was a gymnast up until I was 19 or 20 years old," she says. "I kind of saw wrestling on TV. I always knew about it; my brother and my dad would always watch it growing up. I never really got into it until later on. I was still a gymnast and I saw SmackDown on my TV one day flipping through the channels with my family. And I saw it and was immediately like, 'wow that's so cool, I feel that's a lot of the things that I can do.' I saw Charlotte Flair doing her corkscrew moonsault out of the ring. I saw that and was like, 'that is so cool, I can totally do that, I do that on the trampoline like every day.'"df44d9eab23ea271ddde7545ae2c09ec
Ferozan Mast is a science, health and wellness writer with a passion for making science and research-backed information accessible to a general audience.
Read more
---